A&M-Commerce Alum Named National University Teacher Regional Award Winner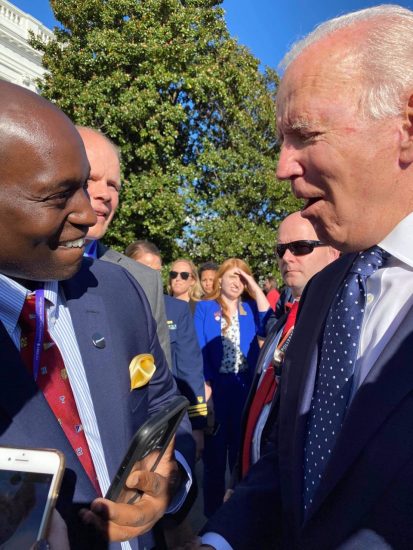 A&M-Commerce alum Eric Hale recently received the 2021 National University Teacher Award for the southwest region. This award highlights teachers across the nation who have engaged their students and supported their educational journeys in exceptional ways. The 2021 National University Teacher of the Year will be chosen from among the regional winners in early 2022.
Hale was also honored by an invitation to the White House on October 18 where he met with the President Joe Biden and First Lady Jill Biden at an event honoring state and national teachers of the year.
Hale, who teaches first and second grades, said, "I empower my students educationally, emotionally and socially so they can thrive at the highest levels of global society. I am an advocate for all children, but especially those growing up in poverty and trauma."
Hale was named Texas Teacher of the Year in 2020. He teaches at David G. Burnet Elementary in Dallas.
Hale graduated from A&M-Commerce with a master's degree in education.
Read the full story at the National University Teacher Award website.