A&M-Commerce Alum Selected for Rising Presidents Fellowship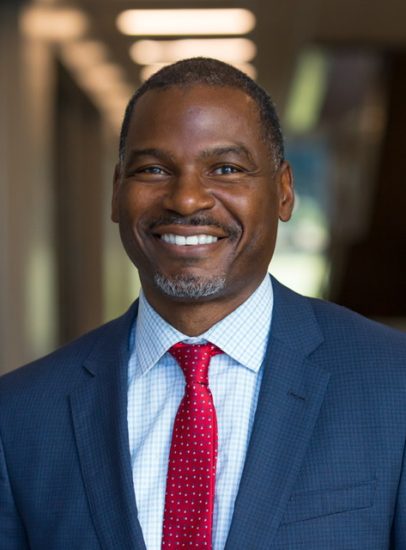 The Aspen Institute has selected A&M-Commerce alum Dr. Jerry Thomas to participate in its Rising Presidents Fellowship program. The intensive fellowship aims to reduce turnover in community college presidency by recruiting diverse leaders to drive change and contribute to student success.
Currently serving as vice president for Academic Affairs at National Park College in Hot Springs, Arkansas, Thomas is one of 35 candidates selected nationwide, and the only representative from Arkansas. He is a U.S. Army Reserve veteran and has worked in higher education for more than 29 years.
Thomas earned a doctorate in educational administration from A&M-Commerce in 2013.
Visit the Aspen Institute website to read more about Dr. Thomas and the Rising Presidents Fellowship. Learn about opportunities available through the Department of Educational Leadership at A&M-Commerce.
(Photo courtesy of the Aspen Institute)