A&M-Commerce Alumnus Leads Texas' Emergency Response to COVID-19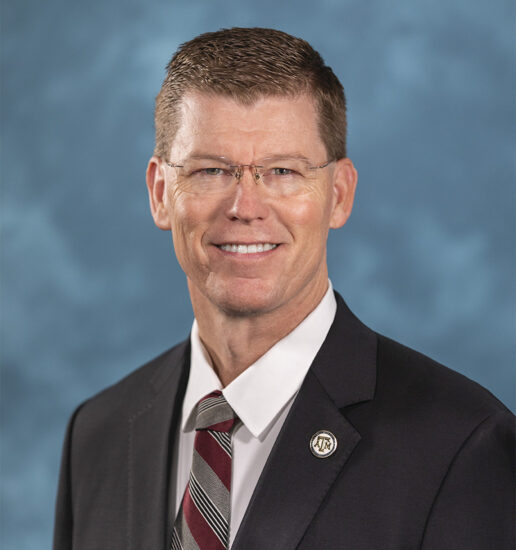 Distinguished Texas A&M University-Commerce alumnus Chief W. Nim Kidd is a leader in Texas' response to COVID-19. As chief of the Texas Division of Emergency Management (TDEM), Kidd serves as one of Governor Greg Abbott's closest advisors in the fight against the pandemic.
Kidd graduated cum laude from A&M-Commerce with a Bachelor of Applied Arts and Sciences. He also obtained a Master of Public Administration from Texas State University.
As chief of Emergency Management, Kidd oversees the state's emergency responses to all major natural disasters. Since his appointment to the position in 2010, he has managed more than a dozen presidential disaster declarations.
Kidd also serves as vice chancellor for Disaster and Emergency Services for The Texas A&M University System and as chair for the Federal Emergency Management Agency (FEMA) National Advisory Council, a group that advises the FEMA administrator on all aspects of emergency management nationwide.
In an April 2020 interview with A&M System Chancellor John Sharp, Kidd used a football analogy to describe his role as TDEM chief during the current COVID-19 pandemic:
"Once the governor declares a disaster, he becomes commander and chief of all agencies, boards and commissions until that disaster declaration is allowed to expire or he can continue it. My job is to be the quarterback for everybody that's on the field, deciding when it's time to play and when it's time not to play," Kidd said.
Over the past few months, Kidd has worked with several Texas agencies to increase the availability of N95 masks and other personal protective equipment, manage supply distribution to food banks across Texas, increase COVID-19 testing availability, control geographic COVID-19 outbreaks, and help make decisions about how and when to safely reopen Texas.
In Chancellor Sharp's interview, Kidd said a typical workday with Governor Abbott includes numerous meetings and conference calls, including conversations with the White House and FEMA officials.
"[Governor Abbott] is usually up before I am and goes to bed after I do…," Kidd said. "I'm still getting messages and emails from him before I wake up and after I go to sleep."
In the interview, Kidd also commented on how the state's response to COVID-19 compares to past disasters. He said TDEM follows a well-established set of principles and procedures from the National Incident Management System, so even though COVID-19 is new, the processes used to respond to it are consistent with past incidents.
"While the public health people would like us to really believe this is brand new and we've never dealt with it before, that's true," Kidd said, "but how we deal with circumstances and processes and people has not changed, and really, that's the foundation of our success."
In recent communications with A&M-Commerce, Kidd reflected that his undergraduate education helped prepare him for his current leadership role.
"My time as chief of The Texas Division of Emergency Management has required me to utilize the skills and knowledge that not only came from years of experience as a firefighter but also what I learned from the faculty, staff and fellow Lions at Texas A&M University-Commerce," Kidd said. "The course work in my degree program was the perfect blend of academic curriculum to enhance my operational capabilities and leadership outcomes."
Kidd emphasized that A&M-Commerce also helped set him up for success.
"I proudly reflect on my time as a student at Texas A&M University-Commerce. It was a chapter in my life in which I was given all the tools necessary to pursue a fantastic education," he said. "The faculty, staff and fellow Lions that I interacted with framed my growth and leadership capabilities."