A&M-Commerce Students Build Rube Goldberg Machine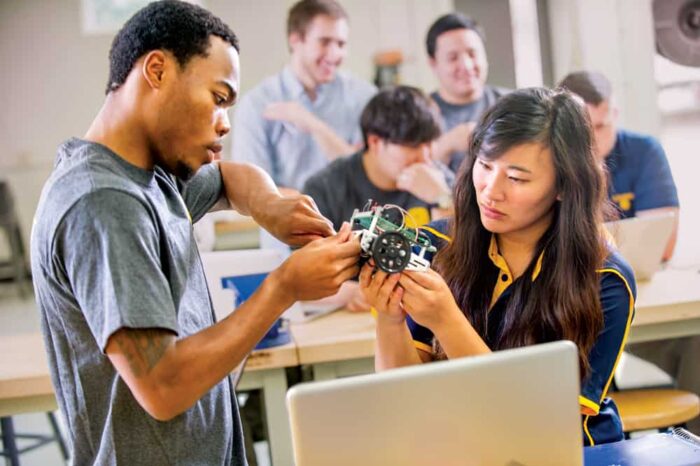 A group of A&M-Commerce engineering and physics students recently designed and built a Rube Goldberg machine in the Jimmy and Sherrol Shirley Makerspace on campus, under the direction of A&M-Commerce engineering faculty members Dr. Perry Moler and Patrick Carter. The group included electrical engineering students Caleb Otte, Devin Beamon and Rhiannon Roberts, and physics student Flint Morgan.
The students and their machine were featured in a lighthearted video produced by A&M-Commerce alumna Rebekah Grey and distributed by The Texas A&M University System to highlight safety precautions for students during the COVID-19 pandemic.
Rube Goldberg was an American cartoonist known for his illustrations depicting devices performing simple tasks in indirect, overly complicated ways. Such devices have gained increased interest thanks to Rube Goldberg competitions and references in pop-culture.
View the video.