A&M-Commerce Will Shine Blue for World Teachers' Day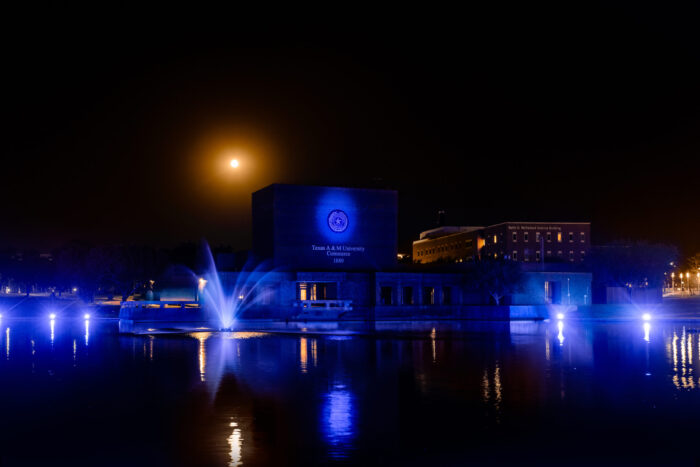 Texas A&M University-Commerce will shine blue again this year, joining campuses across The Texas A&M University System in recognition of World Teachers' Day. Beginning at 5 p.m. on Tuesday, October 5, prominent buildings across the A&M System will be illuminated in light blue to recognize the positive impact of teachers on their students.
World Teachers' Day was conceived by the United Nations Educational, Scientific and Cultural Organization (UNESCO) in 1994. The day provides an occasion to celebrate the teaching profession.
The theme for this year's event is "Teachers At the Heart of Recovery." Through social media and other efforts, universities in the A&M System will encourage their communities to consider the contributions teachers have made to provide remote learning, support vulnerable populations, re-open schools and ensure learning gaps are mitigated.
Kimberly McLeod, Ph.D., dean of the College of Education and Human Resources, said educators around the world deserve recognition.
"We celebrate World Teachers' Day for those who are actively serving as educators and for those we are preparing to serve as educators," McLeod said. "Teachers are the foundation of everything that we do, and they are most deserving of this honor and respect."