Brian White Named Associate Athletics Director for Health and Performance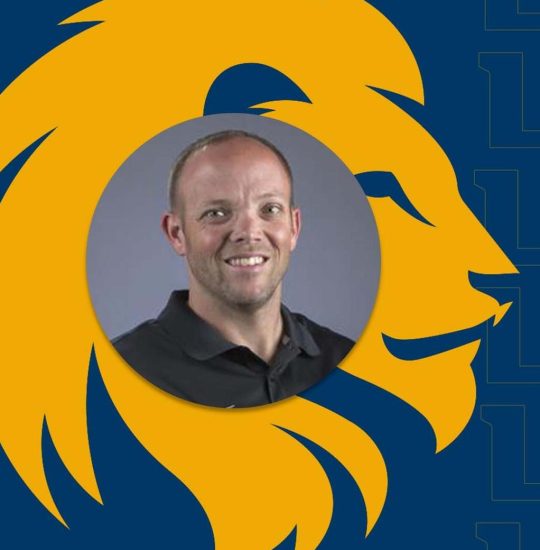 COMMERCE – Texas A&M University-Commerce director of athletics Jim Curry has appointed Brian White to the newly created position of Associate Athletics Director for Health and Performance.

White's hire is part of a broader reorganization of the department's health and performance areas, designed to promote holistic student-athlete care and optimal performance. The newly restructured unit includes all aspects of student-athlete performance and wellness including sports medicine, strength and conditioning, performance nutrition, and counseling and sport psychology services.

"Student-athlete health and well-being is our first priority, and Brian's breadth of experience across Division I, national championship pedigree and expansive knowledge in health and performance will prove invaluable as we launch a newly integrated holistic model to support our student-athletes," noted Curry. "This addition to our team further illustrates the emergence of A&M-Commerce as one of the preeminent Division I FCS institutions in the country."

"Brian brings a caring spirit, resourceful nature, and tireless work ethic to A&M-Commerce. It's a testament to this community and this university that we were able to attract a candidate of Brian's caliber and credentials, and we are beyond excited to welcome him and his wife Rachel to the Lion Family."

White comes east to Commerce after spending the last 10 years as the associate athletic trainer at Stanford University. With the Cardinal, White directly worked with the men's soccer, women's tennis, men's tennis, and football programs. During his tenure, White was part of six Division I National Championship teams.

Prior to Stanford, White worked as an assistant athletic trainer at Lehigh University, a fellow Division I FCS institution, for 10 years. He worked with the women's soccer, women's basketball, baseball, football, and outdoor track & field programs at Lehigh.

"I am truly honored and excited to be joining the A&M-Commerce Family at such an amazing time," said White. "I've been devoted to providing quality healthcare and education to student-athletes during the most memorable times in their athletic careers for the last 20 years."

"I want to thank Director of Athletics Jim Curry and all the coaches and support staff for their welcome to A&M-Commerce. My wife Rachel and I are so excited to be joining such an amazing program and community."

He added, "It was obvious in meeting with coaches and staff that the vision of this department is to provide the highest quality experience for all members of Lion Athletics."

At Stanford, he received both the Daper Way: Star Performer Award and Stanny Award for Excellence. He is a member of the National Athletic Trainers' Association, National Strength and Conditioning Association, and Soccer Athletic Trainers' Society. He is also an injury spotting consulting athletic trainer for the Major League Soccer's San Jose Earthquakes.

White received his bachelors of science from North Florida and graduated with his masters of arts in education from UAB. He is a board-certified athletic trainer and certified strength and conditioning specialist (CSCS) with the National Strength & Conditioning Association.

In addition, he is also Myopain dry needle certified, Graston Technique-M1 certified, ACI-Approved clinical instructor, CPR/AED certified, and dynamic taping certified.

He is married to Rachel Aumann, MSW, MPH.

Curry added, "Thank you to President Rudin and the university leadership team for their support and commitment to this expanded, integrated model that will undoubtedly enhance student-athlete health and performance across all sports."

"Additionally, this initiative would not be possible without generous contributions from our Lion Champions Fund members. We are thankful for their commitment to ensuring sustained support for student-athlete well-being."

For more information on the Lion Champions Fund and how you can contribute towards enhancing the experience for our student-athletes, please click HERE.