Chapman Scholarship Supports First-Generation Hopkins County Students
The Ken Chapman Scholarship provides a new opportunity for first-generation students from Hopkins County to pursue agriculture studies at Texas A&M University-Commerce.
Starting this fall, the scholarship will be awarded annually to a student pursuing a major in the College of Agricultural Sciences and Natural Resources (CASNR). Priority is given to students from Hopkins County who are the first in their families to attend college.
The scholarship was established through a generous donation from A&M-Commerce alumnus Ken Chapman and his wife, Suzi Chapman, from Belton, Texas. The Chapmans established the scholarship to pay forward the life-changing opportunities afforded to Ken.
In 1966, Ken's life was changed through the actions of someone who cared about his future. As a high school senior, Ken had no plans except to graduate from North Hopkins School in rural Northeast Texas and work at a farm or local factory. His family had no money for college and no one at home to guide him through the college enrollment process. Then, Ken's former ag teacher, Professor Roger Arnold from East Texas State University (ETSU), asked Ken if he would like an agriculture scholarship to ETSU. Just like that, the trajectory of Ken's life was changed forever.
Ken received a four-year scholarship to ETSU. As part of the scholarship, he worked in the dairy barn at the college farm. He also worked the night shift in a factory to make ends meet.
"My jobs started at three o'clock in the morning and finished at five o'clock in the afternoon," Ken said. "And in between all that, I studied and went to class. I know that seems arduous, but I made many fond memories of ETSU during that time. I really enjoyed my time there."
After graduation, Ken taught middle and high school biology for ten years before becoming the international student director at Central Texas College in 1978. A few years later, he made a significant occupational change when he joined Bigham-Kliewer Insurance Agency and began a career in employee benefits insurance sales. His success in that market made him a partner at the agency.
Suzi was also a first-generation student. She attended Murray State University in Kentucky, where she earned an undergraduate degree in history and English and a master's in education. She served for 30 years as a college administrator.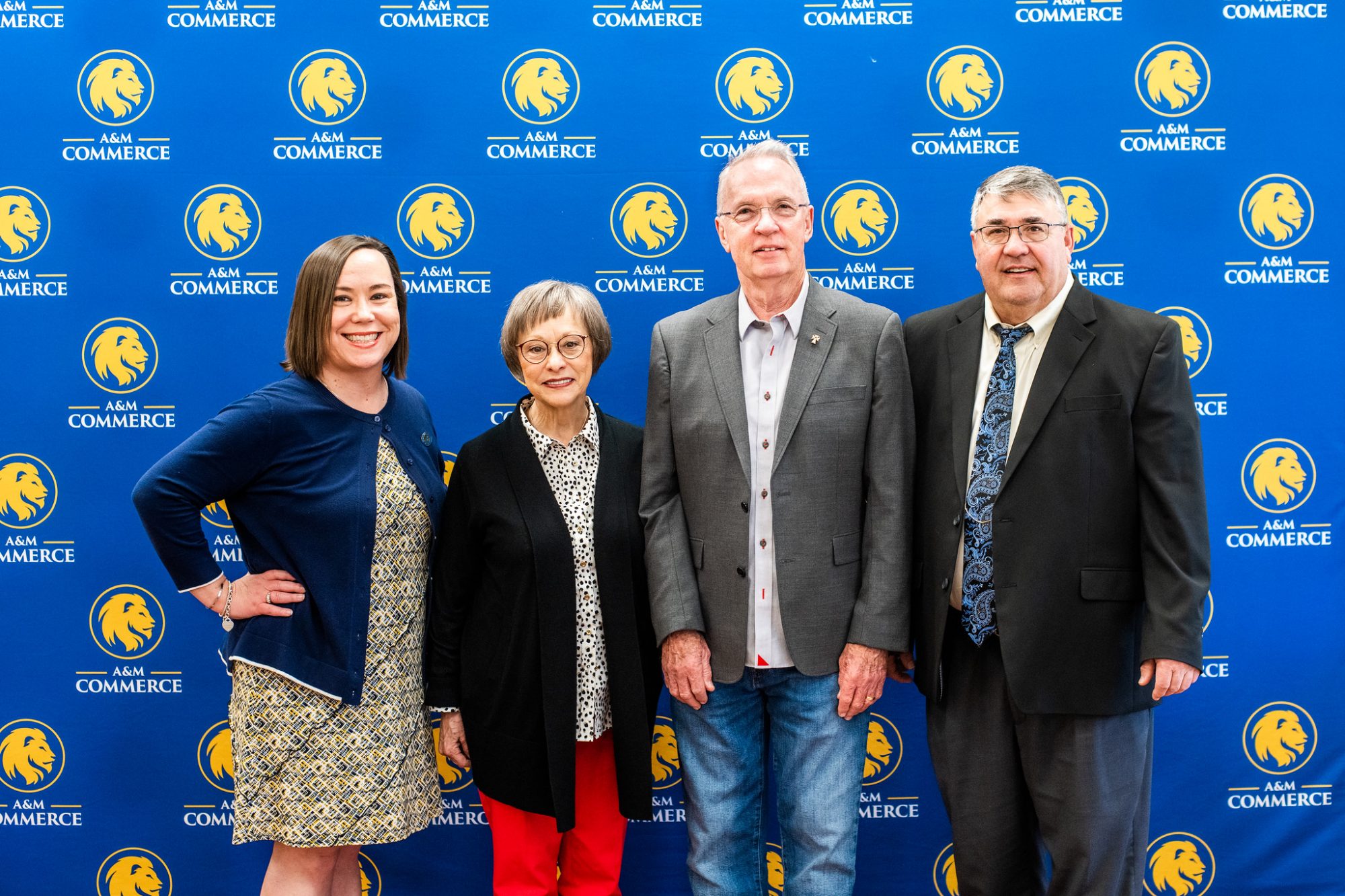 Ken and Suzi feel drawn to support first-generation students because they understand, first-hand, the challenges that these individuals face.
"In high school, one barrier for me was that college was not discussed in my family because neither my mother nor father experienced it. We worked in the fields and in factories, so we didn't think much about higher education. Neither of my parents attended college or graduated from high school, so college wasn't on my radar. The only reason it appeared on my radar was because of that scholarship from ETSU," Ken said.
The Chapmans hope the new Ken Chapman Scholarship, which specifically calls to first-generation students from Hopkins County, will catch the attention of young men and women who may not have previously considered college.
"If we want to change the world, if we want a better-educated citizenry, then we have to start with those whose families may not know the value and the importance of education," Suzi said. "A college degree, or even a certificate, can change the course of people's lives because it gives them a way to make a livable wage. And it doesn't just stop with that one student; it becomes a part of their family's heritage," she said.
Randy Harp, Ph.D., dean of the College of Agricultural Sciences and Natural Resources (CASNR), is grateful for the Chapmans' generosity.
"It is my pleasure to accept the generous donation for CASNR scholarships in honor of Ken Chapman," Harp said. "Like one of Ken's mentors, Dr. Roger Arnold, the Chapmans have possessed a tremendous influence in helping students attend college and achieve their career goals. Thanks to Ken and Suzi, we look forward to awarding scholarships to deserving students in the future."
The Ken Chapman Scholarship is only one of many scholarships that Ken and Suzi have given to first-generation students. Since 2007, they have funded scholarships at Killeen Independent School District, Murray State University, Murray High School, Central Texas College and North Hopkins High School.
Beyond providing scholarships, the Chapmans supply mentorship and support to many of their scholarship recipients as they navigate college and job searches. The couple hosts get-togethers for their scholarship recipients and holds an annual Scholarship Weekend that includes fellowship, games and cookouts. The Chapmans use this opportunity to engage and encourage the students to continue pursuing their goals. Even a decade after these students graduate from college, Ken and Suzi remain involved in many of their lives.
"It's about more than just giving them scholarship money," Ken explained.
Clearly, the Chapmans have a big heart for students and their success.
Students can apply for the Ken Chapman Scholarship starting October 1, 2022 via the Donor-Funded Scholarships app in their MyLeo accounts.
If you are interested in establishing a scholarship or contributing to the university, please contact the Division of Philanthropy and Engagement at [email protected] or 903-468-8187.