TAMUC Cybersecurity Professor Selected for Research Funding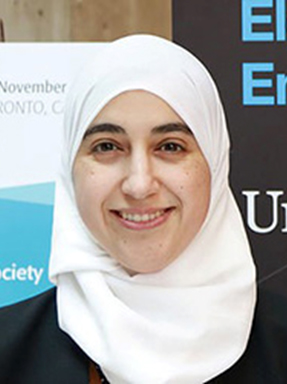 A&M-Commerce faculty member Eman Hammad, Ph.D., and A&M-Central Texas faculty member Taylor Harvey, Ph.D., placed second at the 2022 Texas A&M Engineering Experiment Station (TEES) Annual Research Conference on June 9.
The research team will receive seed funding from TEES for their project, "Trust AI." Hammad will serve as principal investigator for the research project, with Harvey serving as co-principal investigator.
As part of the Texas A&M University System, TEES is a state research agency that solves problems through applied engineering research and development and collaboration with industry, government and academia. Each year, representatives from regional divisions gather at the TEES Annual Research Conference to expand research capacity in Texas.
Hammad is an assistant professor of cybersecurity and computer science who is based at The RELLIS Campus in Bryan, Texas.
Learn more about Hammad, the Department of Computer Science and Information Systems at A&M-Commerce, and the TEES Annual Research Conference.