I am always enticed by the journey of continuous learning and exploration, growth as a professional and flexing my superpowers, all while working on interesting and real problems.
Eman Hammad, Ph.D.
Assistant Professor
Computer Science and Information Systems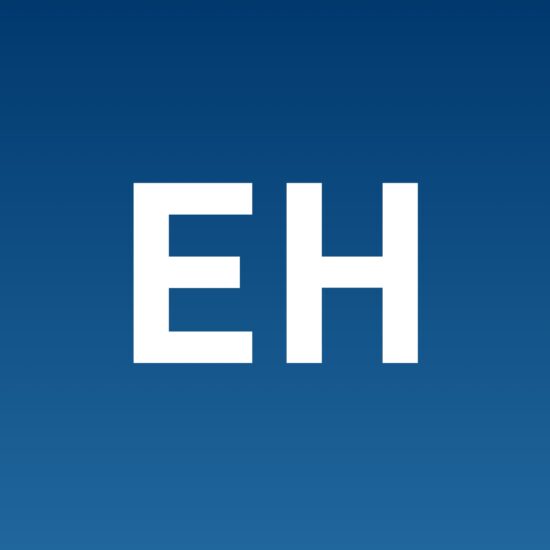 Office
The RELLIS Campus, ACB1 #321
Prior to joining A&M-Commerce, Eman Hammad, Ph.D., spent three years working for PricewaterhouseCoopers Canada as an Internet of Things and Industrial Security professional. There, she worked with the cybersecurity, privacy and financial crime division to support clients in fields including utilities, oil and gas, telecommunications, manufacturing, retail and transportation.
During this time, Hammad worked with Reza Iravani, Ph.D., as a visiting researcher at the University of Toronto. She earned her doctorate in electrical and computer engineering at the University of Toronto under the supervision of Deepa Kundur, Ph.D.
Hammad's research aims to develop tools and approaches to better understand and improve the operational resilience, security and privacy of large-scale, cyber-physical systems in general, and in autonomous systems particularly. Her work utilizes theoretical and applied research tools at the intersection of system dynamics, communication networks, control theory, machine learning and cognitive science.
A Conversation with Dr. Hammad
What would you tell a student who is considering an A&M-Commerce program at Texas A&M-RELLIS?
Attending A&M-Commerce at Texas A&M-RELLIS is a great opportunity to be part of an integrated ecosystem for learning and innovation. This makes A&M-Commerce programs at the RELLIS campus unique in value and experience. This will offer you, as a student, access to excellent resources and collaboration opportunities to learn, develop and grow your career. We are thrilled to be part of the cybersecurity program and the Texas A&M-RELLIS vision.
What draws you to your discipline?
I am always enticed by the journey of continuous learning and exploration, growth as a professional and flexing my superpowers, all while working on interesting and real problems. As an interdisciplinary engineer, I continue to learn in multiple fields such as technology, math and engineering (control, communication, energy systems) to be able to work on complex challenges. I deeply care about what I do—in cybersecurity, trustworthiness and resilience—because of its impact on our day-to-day life. I work in industrial and Internet of Things cybersecurity, where we literally fight digital crime (hackers) to make sure our electricity, transportation, manufacturing, health services, cities and homes remain safe and operational when we need them. I feel privileged to mentor the next generation of professionals who will work to support our digital defenses and cyber preparedness.
What has been your favorite course to teach?
So far, I've really enjoyed teaching Foundations of Information Security for the opportunity it provides students to explore all the interesting areas of cybersecurity. The course offers a unique experience combining technical, governance and ethical topics. During the course, we also work on researching and reporting on cybersecurity and privacy topics of interest to students. This has been guiding us as a class toward fascinating discovery and learning.
Tell us about a project you are currently working on or recently completed.
I am currently working on a project to model the benefits of human-in-the-loop automation systems, specifically when considering uncertainties such as cyber risks. While automation is designed to optimize system operation in normal conditions, limitations of automation intelligence are more pronounced against uncertainties that exceed system design parameters. If a condition is very different from what the system is designed for or trained to handle, automation could fail with serious consequences, as we have seen in recent examples of autonomous vehicles. The potential benefits of redirecting certain decisions to a human-in-the-loop need to be examined under relevant classes of cybersecurity-related uncertainties.
Educational Background
Honors and Awards
Recognized on See.IT Be.IT STEM.IT, 2020
PwC Cybersecurity & Privacy Champions, 2019
IEEE Communication Society Chapter Achievement Award, 2018
IEEE Toronto Exemplary Service Award, 2017
Ontario Graduate Scholarship (OGS), 2015, 2016, 2017
C.W. Bowman Graduate Scholarship, 2016
Shahid U.H. Qureshi Memorial Scholarship, 2016
Best Paper Award – IEEE International Conference on Smart Grid Communications (SmartGridComm 2015), 2015.
Research Interests
Digital trustworthiness and resilience of emerging technologies (5G, IIoT, ML)
Critical infrastructure systems resilience
Data governance and trust
Human-machine interactions and automation
Professional Organizations
Selected Publications
E. Hammad, "Resilient Cooperative Microgrid Networks," in IEEE Transactions on Industrial Informatics, vol. 16, no. 3, pp. 1539-1548, March 2020, doi: 10.1109/TII.2019.2933571.
E. Hammad, A. Farraj and D. Kundur, "On Cyber-Physical Coupling and Distributed Control in Smart Grids," in IEEE Transactions on Industrial Informatics, vol. 15, no. 8, pp. 4418-4429, Aug. 2019, doi: 10.1109/TII.2018.2890002.
E. Hammad, M. Ezeme, and A. Farraj, "Implementation and development of an offline co-simulation testbed for studies of power systems cyber security and control verification," in International Journal of Electrical Power & Energy Systems, vol. 104, no. 01, pp. 817-826, Jan 2019, doi: 10.1016/j.ijepes.2018.07.058