TAMUC Department of Chemistry to Receive Research Funding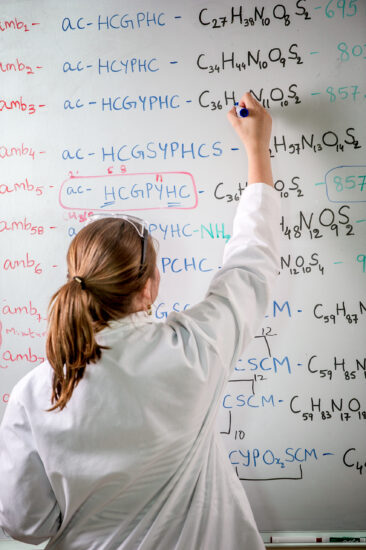 The A&M-Commerce Department of Chemistry is the recent recipient of a grant from The Welch Foundation, one of the nation's largest private funding sources for chemical research at universities, colleges and other educational institutions in Texas. The foundation supports degree programs in chemistry, biochemistry or chemical engineering.
The foundation's departmental grant program will award A&M-Commerce with $40,000 per year over a three-year period. The funds support a number of functions within the department, including chemistry research by faculty members Ben Jang, D.Sc.; Allan Headley, Ph.D.; Laurence Angel, Ph.D.; Stephen Starnes, Ph.D.; Bukuo Ni, Ph.D.; and Thomas West, Ph.D.
The goal of the departmental grant is to provide students with research experiences that encourage eventual careers in chemistry. The grant will support graduate student fellowships and undergraduate scholarships; funding to purchase chemicals and supplies; and travel support for faculty and students to attend conferences.
West, who serves as department head, said faculty and students have benefitted greatly over the years through grants from The Welch Foundation. He reports that many students who have received support from the departmental grant program are now pursuing graduate degrees in chemistry at major universities or attending professional schools dedicated to biomedical sciences.
Learn more about the Department of Chemistry at A&M-Commerce.