TAMUC Sport and Recreation Management Board Member Takes Shot at the NBA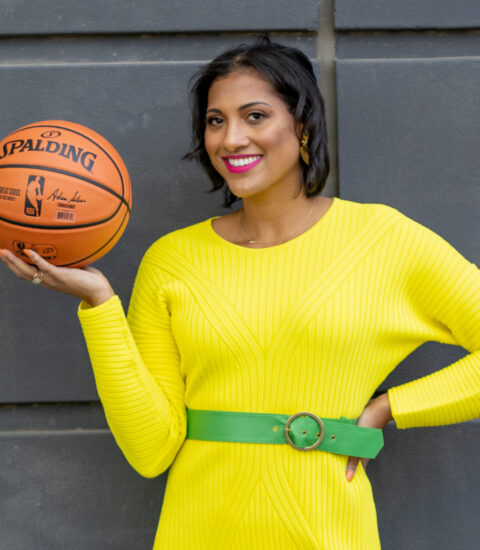 Nicole Britenriker, a three-year member of the expert advisory board that helps guide the Sport and Recreation Management program at Texas A&M University-Commerce, is taking her shot as a senior team talent advisor for the NBA in New York City.
Britenriker has served various roles in collegiate and professional sports, including sponsorships and sales, corporate partnership development, ticketing, talent acquisition and talent management with an emphasis on diversity, equity and inclusion. She joins the NBA after seven years at Learfield IMG College, a collegiate sports marketing company based in Plano, Texas.
Associate professor Clay Bolton, Ed.D., oversees the program. He said he isn't surprised at Britenriker's fast break from the Lone Star State to the Big Apple.
"Nicole is an exceptional person and industry professional. While she may not be an A&M-Commerce graduate or faculty member, her contributions to our program are undeniable," Bolton said. "We celebrate this great accomplishment with her and look forward to her continued support of our program and the university."
In her new role, Britenriker provides human resources and talent acquisition support to teams in the NBA, WNBA, NBA G League and NBA 2K League.
Britenriker said she has always enjoyed spending time on the A&M-Commerce campus, especially with students coming out of the Sport and Recreation Management program, who she describes as, "always prepared and impressive."
Despite transitioning to the east coast, she plans to continue serving on the program's advisory board.
"The talent and eagerness of these students has led to my desire to pour into the program, lend mentorship and career advice, and to make recommendations on their behalf for job opportunities," Britenriker said. "I look forward to continuing to work closely with A&M-Commerce students and I give a hat tip to Dr. Clay Bolton and the program's faculty for their leadership."