Your education is largely up to you. If you are willing, you can get a first-class education at A&M-Commerce, so don't be satisfied with just getting by.
Gerald L. Fudge, Ph.D.
Assistant Professor in Electrical Engineering
Engineering and Technology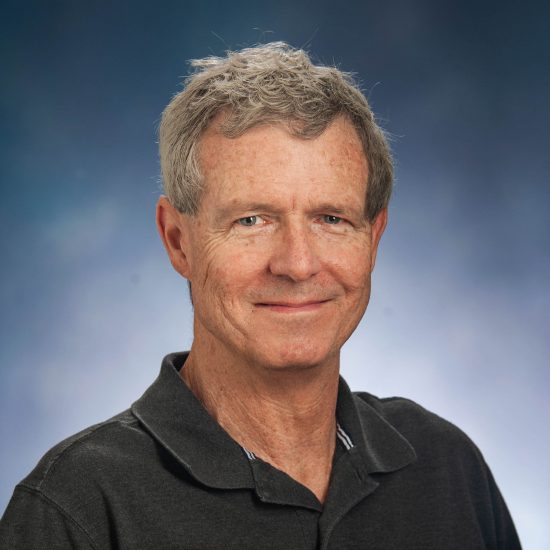 Related Department
Engineering and Technology

Dr. Gerald L. Fudge has been blessed with many great teachers and mentors over the years, and so, after retiring from a long and successful career in engineering, his goal is to now help teach and mentor A&M-Commerce engineering students so that they can become successful themselves. After retiring from L3Harris, he moved to Commerce just a couple of blocks from the campus. Dr. Fudge moved here because he wanted his students to enjoy some of the opportunities he had as an undergraduate at Rice University, including the opportunity to visit with professors at their houses during ice cream study breaks and other social events.
A Conversation with Dr. Fudge
What would you tell a student who is thinking about attending A&M-Commerce?
Take advantage of the smaller classroom sizes at A&M-Commerce, especially in engineering. Ask questions. Get to know your professors. Find or form a study group and stick together. Your education is largely up to you. If you are willing, you can get a first-class education at A&M-Commerce, so don't be satisfied with just getting by.
What draws you to your discipline?
My favorite part of engineering is when an idea successfully transitions into an operational product that our customers need and appreciate. I enjoy interdisciplinary teamwork involving engineers with skills in math, physics, analog hardware, digital hardware, software, systems engineering, and integration and testing. A successful transition also requires working with business leaders and customers.
Educational Background
Experience
Assistant Professor, Engineering and Technology, Texas A&M University-Commerce, 2021-present
Retired as Senior Fellow, L3Harris Technologies, Integrated Mission Systems, 1994–2021
Research associate and student, University of Texas at Dallas, 1991–1994
Submarine Officer (Lieutenant), U.S. Navy, 1984-1990
Awards and Honors
Selected as L3Harris Senior Fellow, 2020
L3Harris Enterprise Collaboration Award, 2020
L3Harris Advanced Technology Development Leadership Award, 2020
Research Interests
Systems biology, including developing engineering models of metabolism
Machine learning and related statistical applications in complex systems
Ultra-wideband radio frequency receivers based on folding and compressive sensing
Issues pertaining to the intersection of science, engineering and faith
Innovation in engineering
Professional Organizations
Featured Courses
EE 497: Electronics Warfare and Machine Learning
ENGR 110: Introduction to Engineering & Technology
ENGR 213: Engineering Probability & Statistics
Selected Publications
G.L. Fudge, R. Lange, C. A. Coffey, F. A. Boyle, C. Johnson, C. A. Fox, "Multiple clock sampling for Nyquist folded sampling receivers," U.S. patent # 11,251,832, February 15, 2022.
Robert Penno, Stephen T. Ha, G.L. Fudge, "The effect of spurious modes on the wideband application of the N-arm spiral to direction finding," Proc. AeroConf 2017 IEEE Aerospace Conference, 4 March 2017
G. L. Fudge, H. M. Azzo, F. A. Boyle, "A reconfigurable direct RF receiver with jitter analysis and applications," IEEE Trans. on Circuits and Systems I: Regular Papers, pp. 1-10, January 2013.
R. Maleh, G. L. Fudge, F. A. Boyle, P. E. Pace, "Analog-to-information and the Nyquist folding receiver," IEEE Journal on Emerging and Selected Topics in Circuits and Systems, pp. 564-578, Sep. 2012.