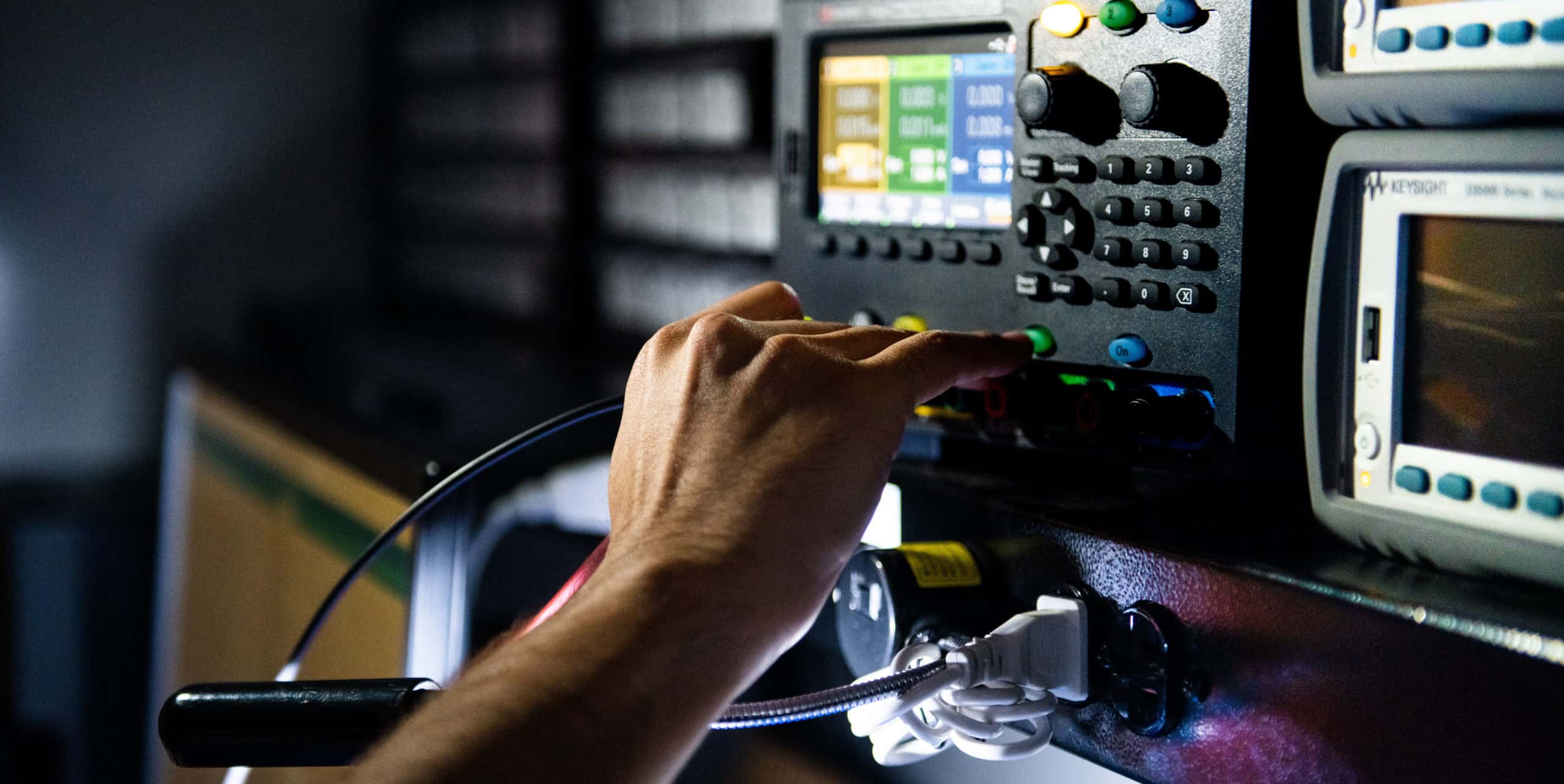 Electrical Engineering (BS)
Learn to solve complex engineering problems by exploring the theory and design of digital circuits and other key parts of structures.
Total Credit Hours
127 credit hours
Foreign Language
No foreign language credits required
Power Your Engineering Career
Develop a firm understanding of scientific and mathematical principles that you will be able to apply to the planning, design and evaluation of electrical and electronic systems and their components. This program also provides you with a platform to collaborate with your peers on engineering design projects so you can sharpen your skills in electrical engineering. After completing your studies, you'll be ready to focus on a specific role of your choice in electrical engineering in a wide range of organizations and industries.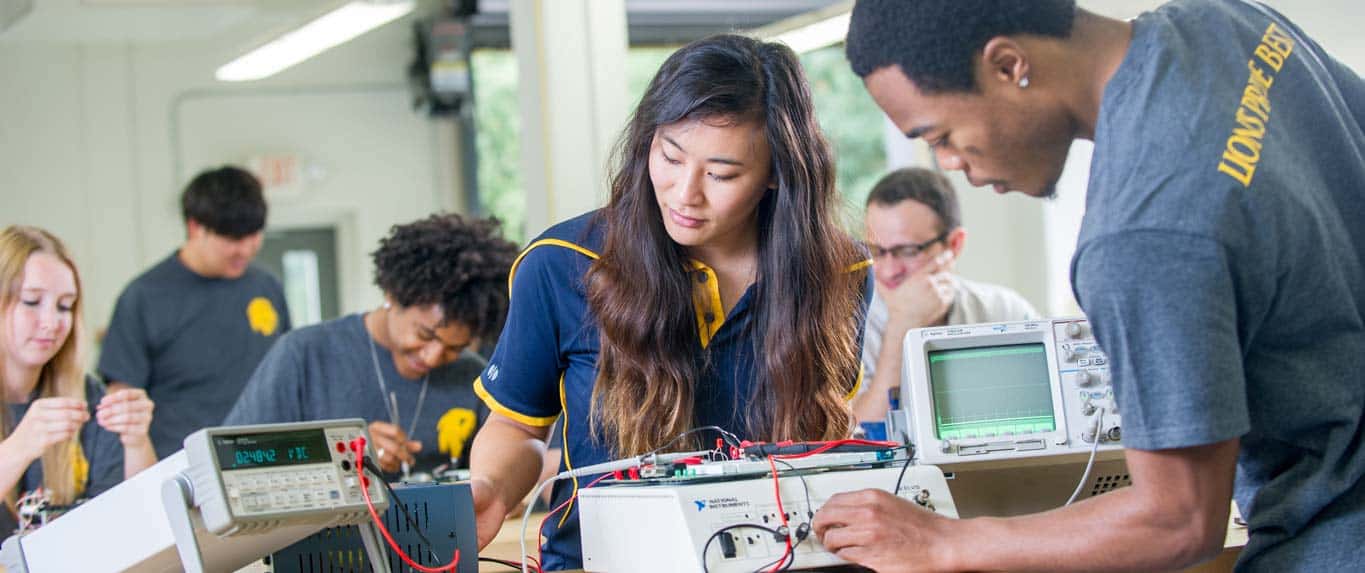 See Yourself Succeed With a Degree in Electrical Engineering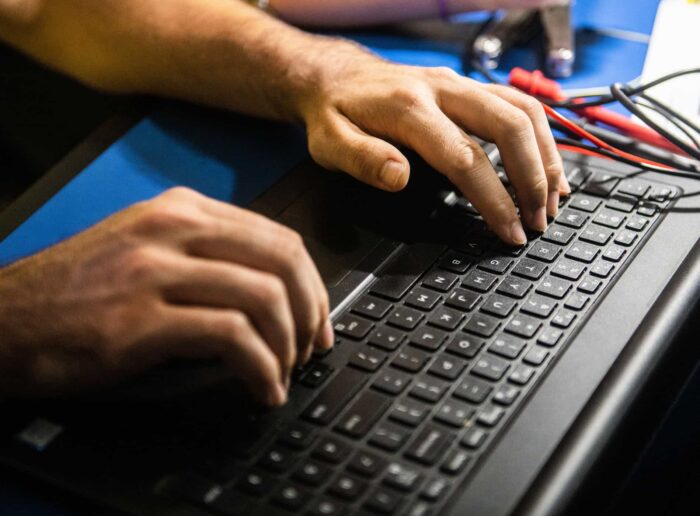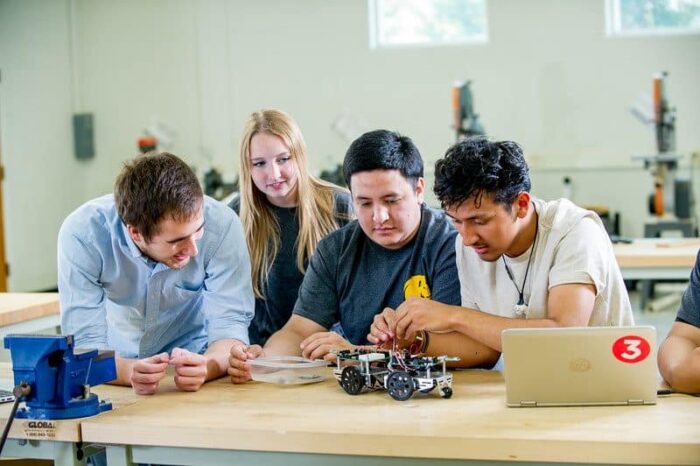 Innovation and Discovery
Take on our mission to build a better Texas that is eager to compete in an interconnected world with creativity, ethical leadership and imagination. We don't just discover the future, we make it.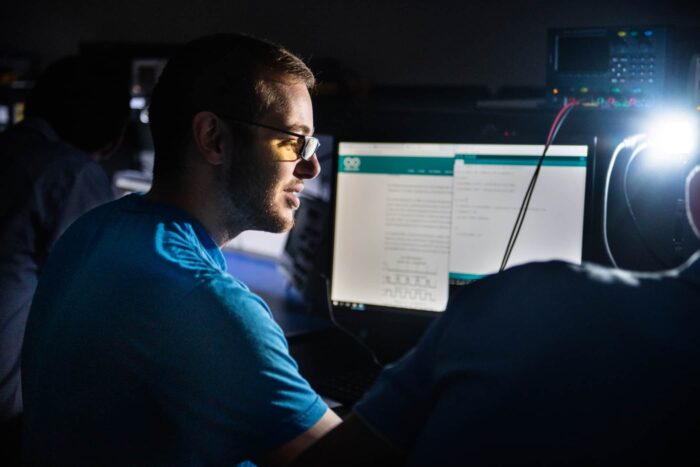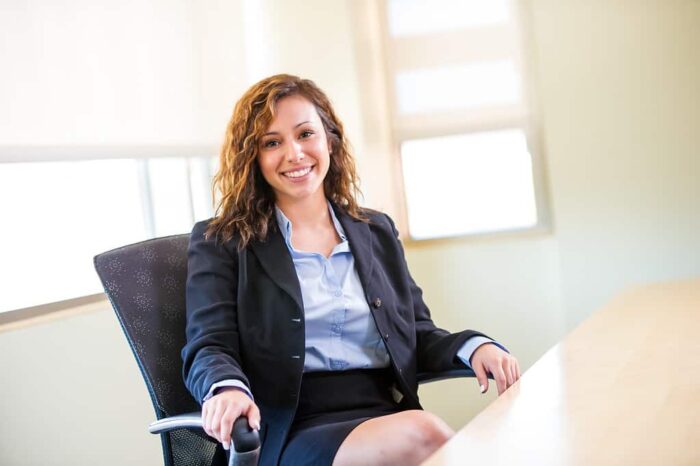 Career Readiness
The College of Science and Engineering is a gateway to in-demand STEM careers projected to make up a significant portion of the U.S. and global economy.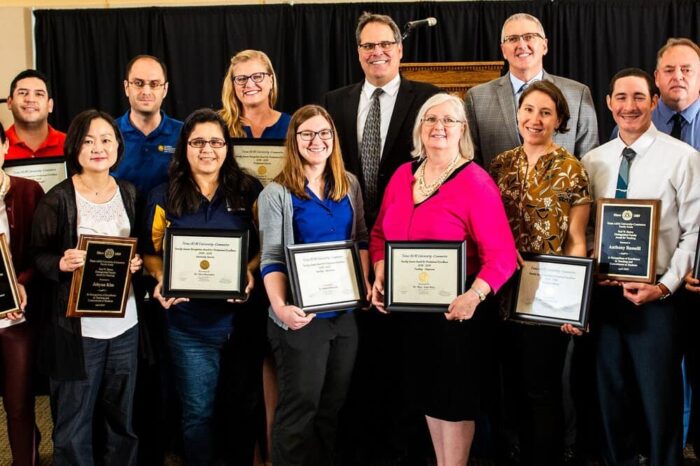 Accomplished Faculty
Shape an innovative framework with our award-winning faculty, including four Regents Professors who have made exemplary contributions to our university, community and the state of Texas.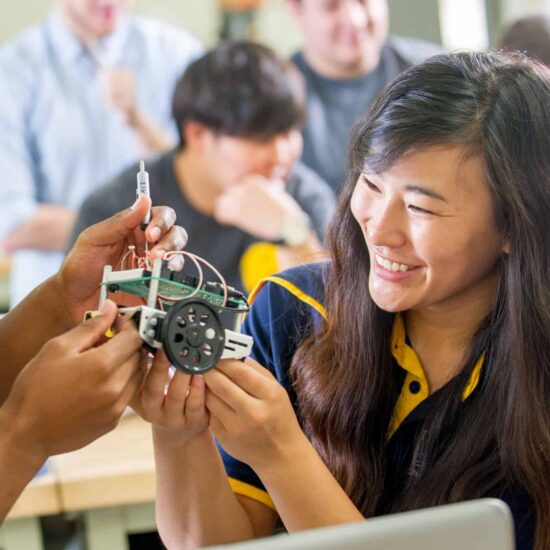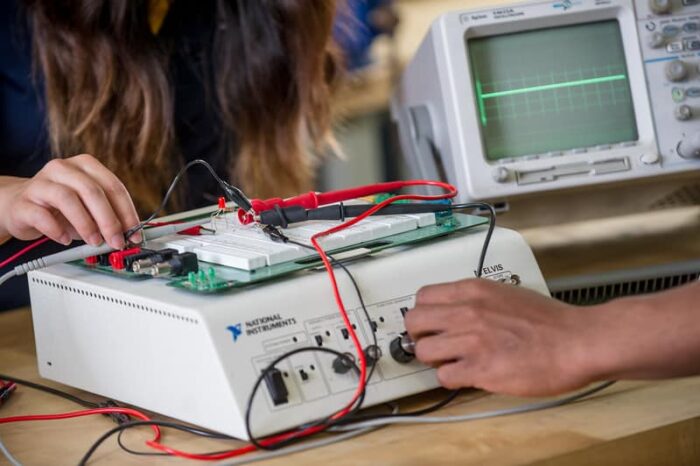 Hands-on Research
Our faculty will help you tackle complex challenges and discover solutions with hands-on research in various fields.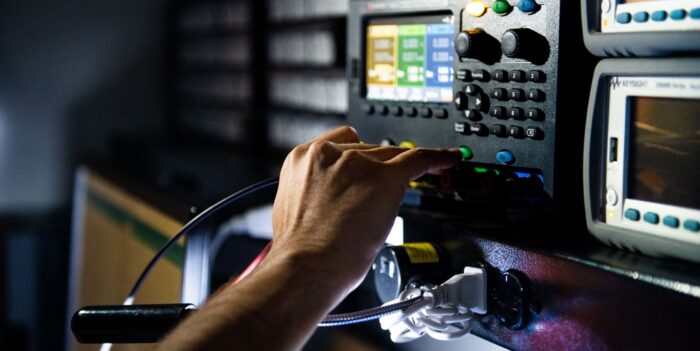 ABET Accredited
Our Bachelor of Science in Electrical Engineering degree program is ABET-accredited. This signifies that the program meets the rigorous academic standards set by the accreditor. Graduating from an accredited program means you'll receive a quality education that prepares you for building a safer, more sustainable world. Learn more about our program standards, enrollment and graduation data below.

ABET Accredited
The Bachelor of Science in Electrical Engineering is accredited by the Engineering Accreditation Commission of ABET. ABET accreditation signifies that a program meets rigorous academic standards set by the accreditor. Graduating from an accredited program means you'll receive a quality education that prepares you for building a safer, more sustainable world. Learn more about our accreditation by viewing our graduation data and program standards. The result of these standards are laid out in our Program Educational Objectives and Student Outcomes.
PRACTICAL APPLICATIONS
A degree in electrical engineering offers the opportunity to:
Acquire product development and design skills you can use toward circuits, electronics, digital systems, electrical networks, embedded control, programming, signal analysis and electrical systems.
Develop analysis methods to help you determine the economic viability of technical projects.
Gain team working skills through a capstone design project.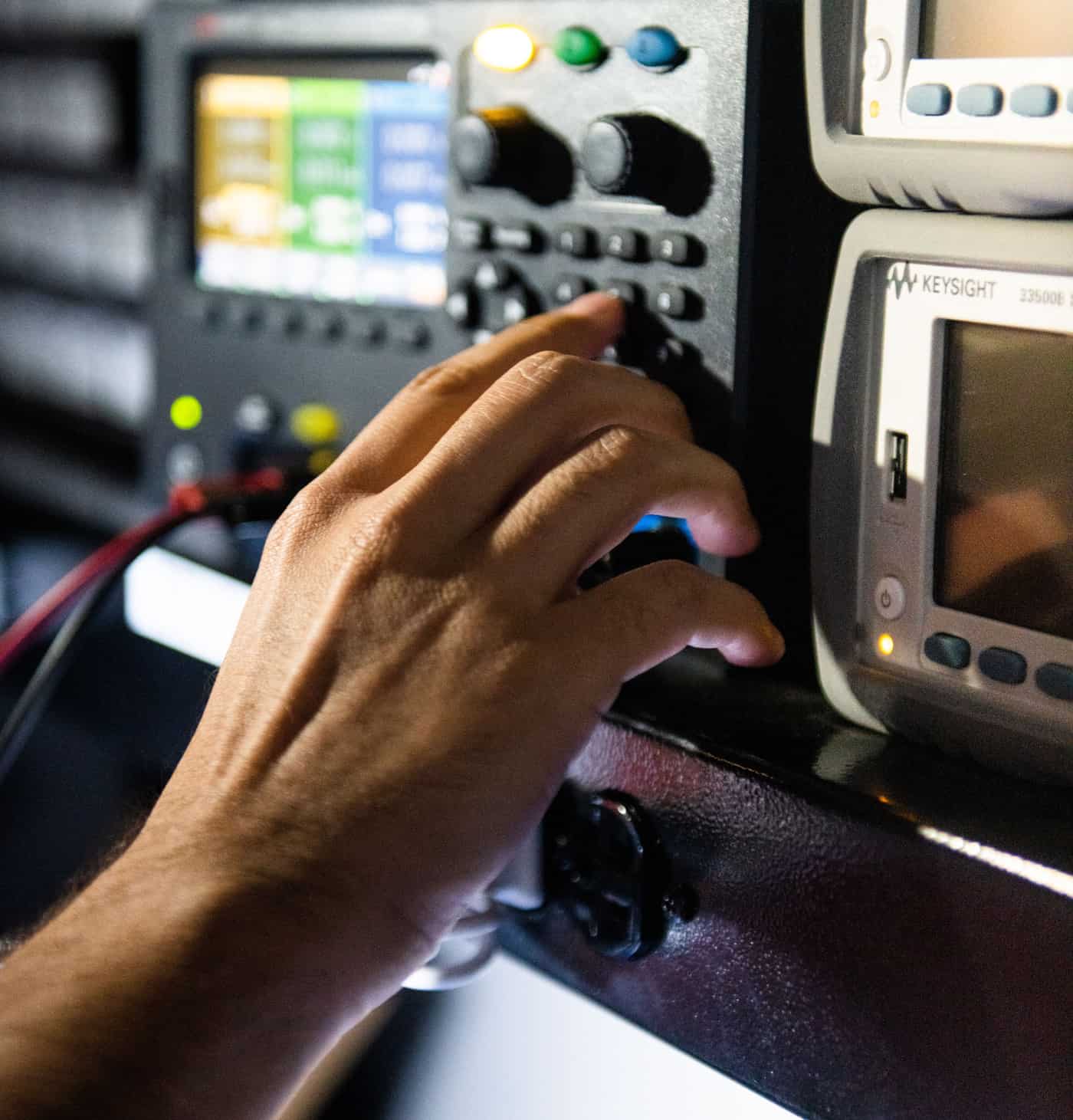 Internship Opportunities
Internship experience provides the foundation employers are often looking for. Although not required for your degree, internships are an important part of your education experience. These are just a few of the companies that partner with Student Career Preparedness and offer opportunities for A&M-Commerce electrical engineering students.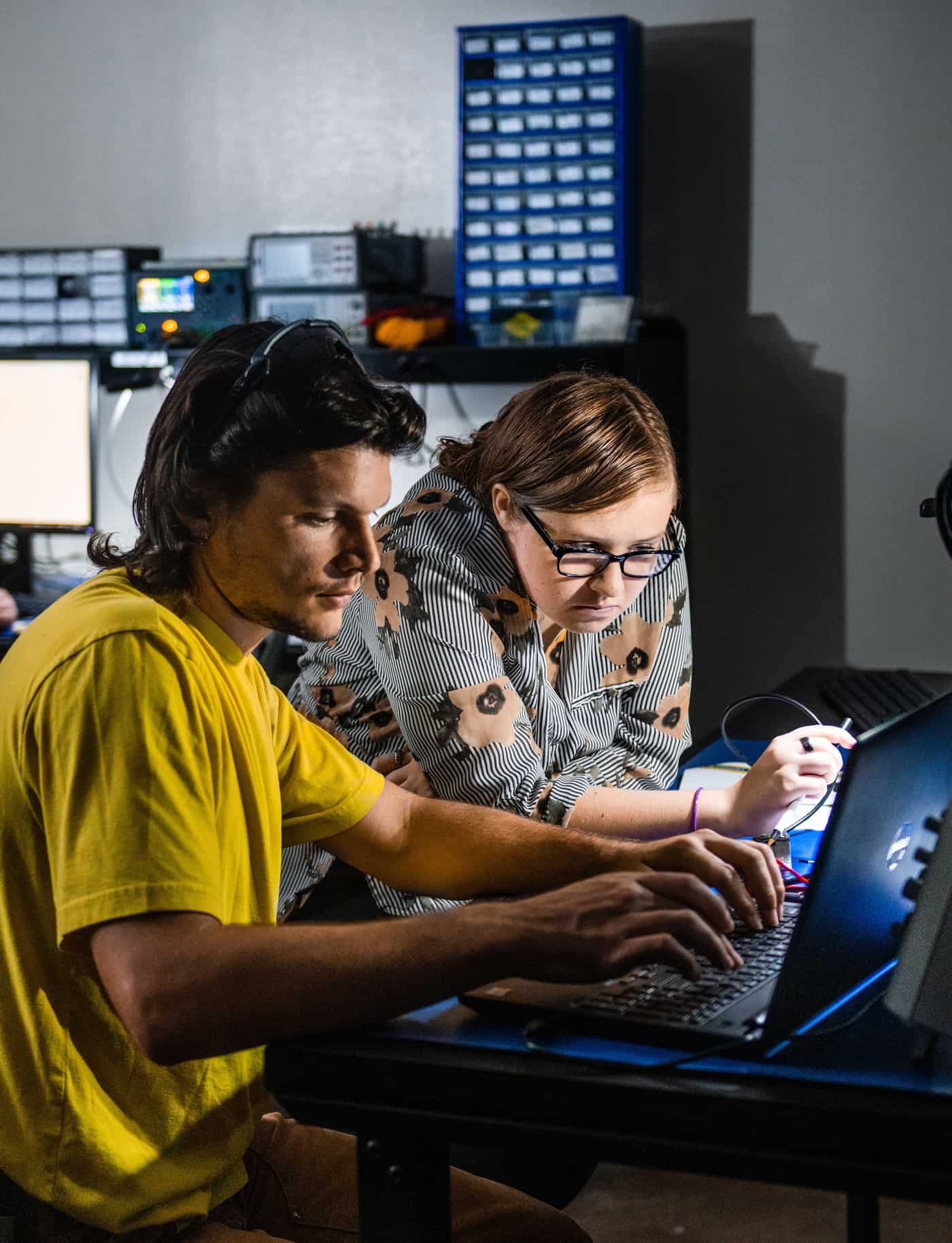 What You Will Learn
By completing challenging, fast-paced coursework and collaborating on projects with your peers, this program will prepare you for your role in electrical engineering.
Courses to Prepare You for Your Career
Foundation courses include Computing for Engineers, Product Design and Development, Engineering Probability and Statistics, Circuit Theory, Digital Design with HDL and Control Systems.
Supporting courses include quantitative chemistry, economics and advanced calculus courses.
Featured Courses
You will explore the theory and design of digital logic circuits, including number systems, Boolean algebra, logic gates, combinational and sequential circuit design and analysis, Karnaugh maps and programmable logic.
You will investigate the principles of electromagnetic (EM) fields and their propagation, power and energy contents, and their properties in guided and unguided structures. The bridge between circuit theory and the EM fields will be illustrated through the detailed treatment of the guided structure, particularly transmission lines, through simulation software (e.g. MATLAB, LABVIEW).
Digital Systems/Embedded Control
EE 310
You will gain an understanding of the hardware and software architecture of the AVR Microcontrollers and its applications as you gain experience using real world applications like Arduino.
Student Organizations
As an Electrical Engineering student, you have the opportunity to join organizations in which you will be able to connect socially and grow intellectually with peers.
The Institute of Electrical and Electronics Engineers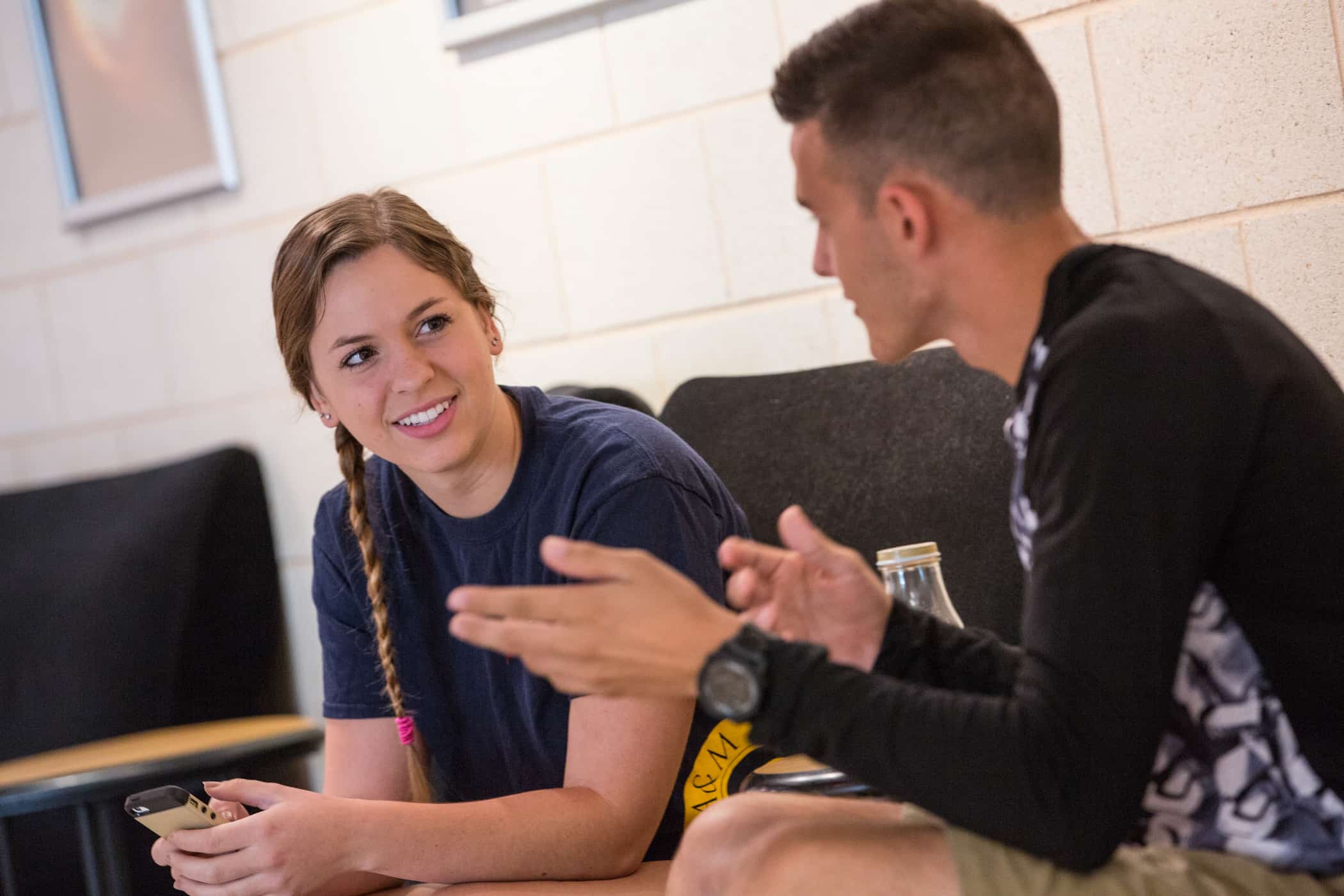 Undergraduate Program Costs
Program Costs
Tuition and fees for undergraduate students taking 12 credit hours are $4,212 for Texas residents and $9,108 for non-residents.
Back to menu
Contact Us
Department of Engineering & Technology
P.O. Box 3011
Commerce, TX 75429-3011
START YOUR JOURNEY! Two buttons
START YOUR JOURNEY!
Back to menu