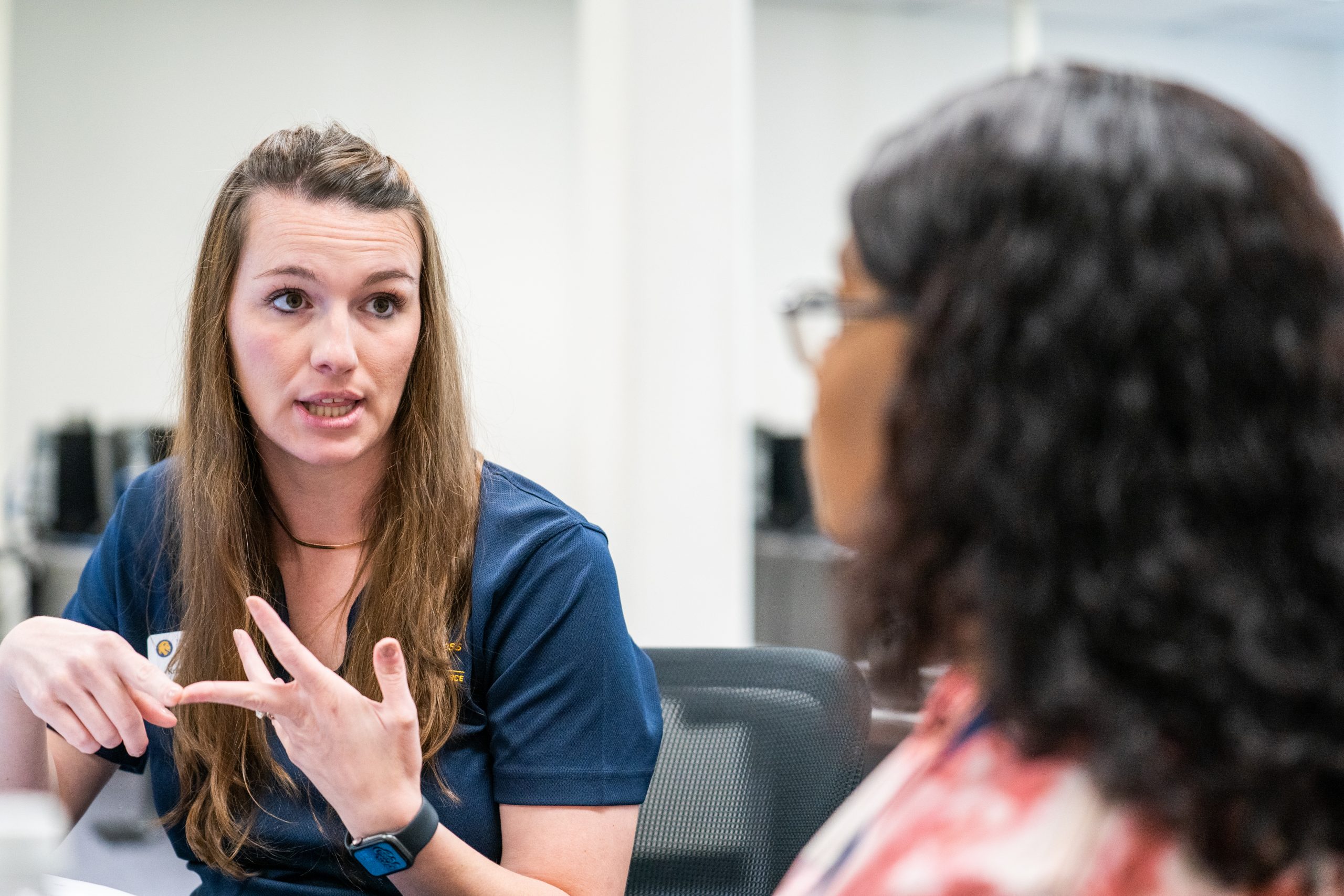 Counseling (MED)

Student Affairs Emphasis
Learn to identify and examine salient issues facing college students today and explore student and adult learner development theories. Apply your knowledge through an internship in student affairs to prepare you for the road ahead.
Total Credit Hours
30 credit hours
Thesis Requirements
No thesis required
Foreign Language
No foreign language credits required
Work in Higher Education Student Affairs
Gain employment in the university setting through our student affairs track. A master's degree in counseling provides the foundation needed to interact with college students on a daily basis. Graduates often find employment in career services, academic affairs, recruiting and admissions. Upon graduation, you'll be prepared to help students, whatever their challenges. Become a part of this rewarding profession at A&M-Commerce.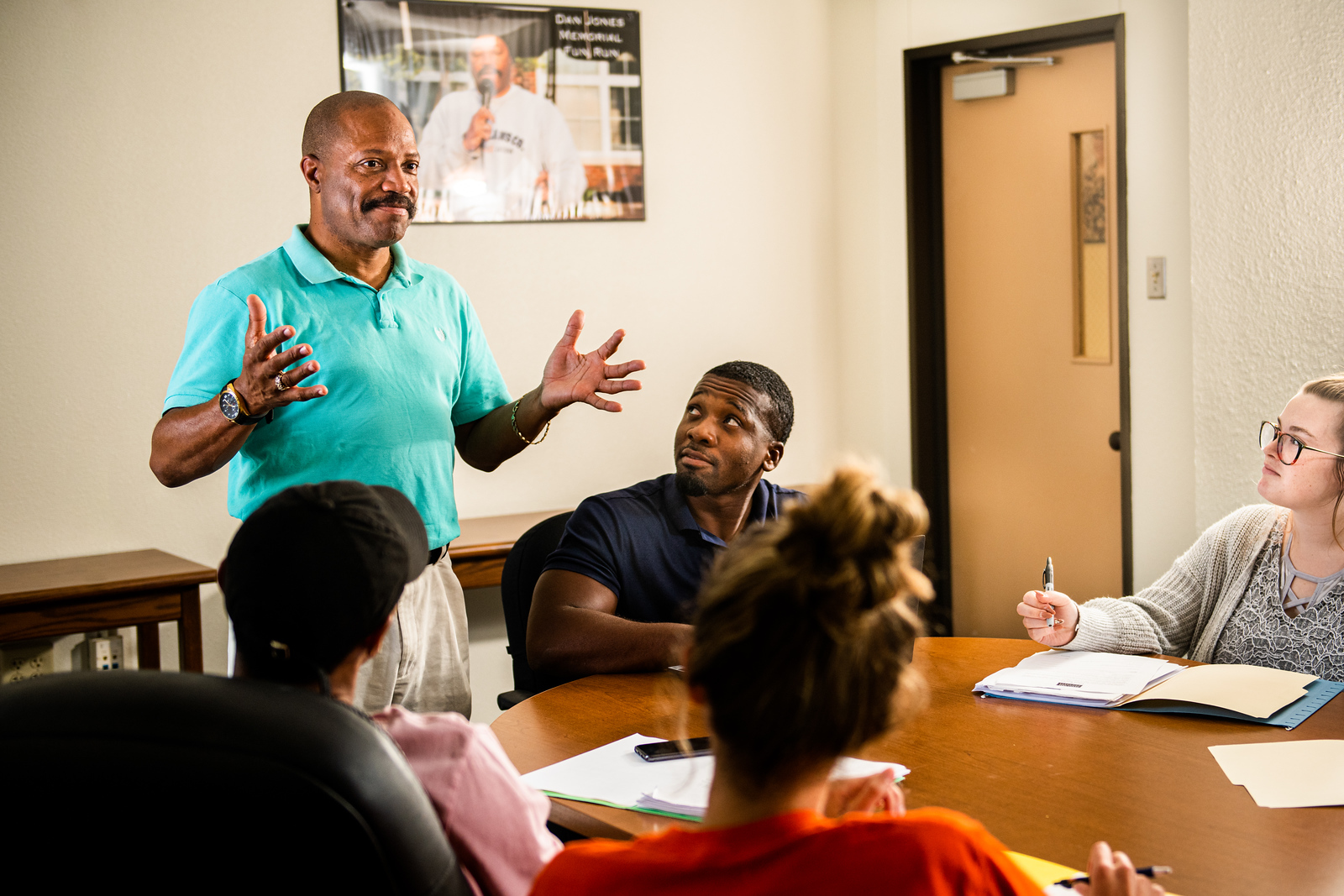 See Yourself Succeed With a Masters Degree in Counseling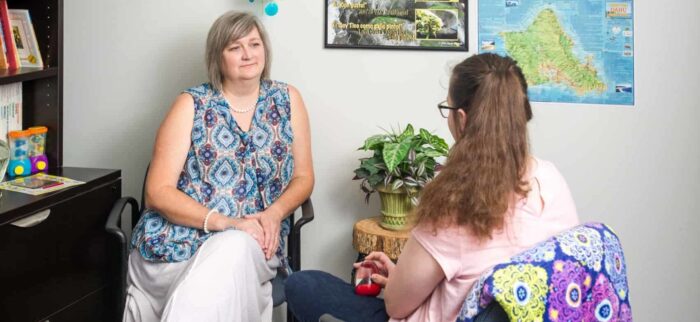 Career Readiness
Participate in excellence-driven programs that empower you with knowledge of mental health, student affairs and therapeutic strategies.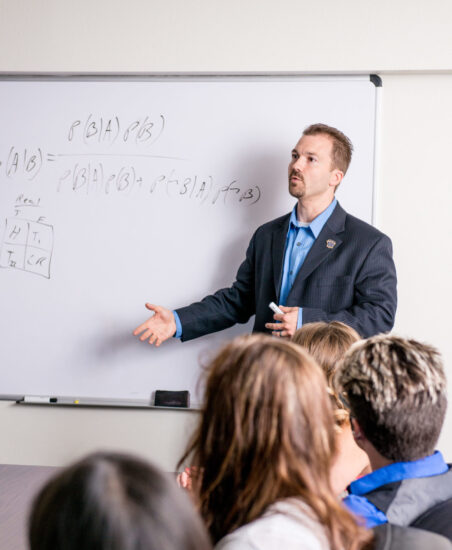 Accomplished Faculty
Enjoy the opportunity to learn from home or at one of our campuses with the guidance and mentorship from world-class faculty.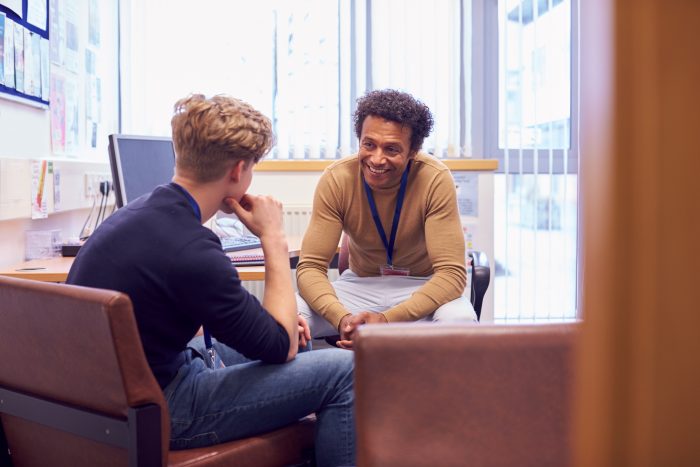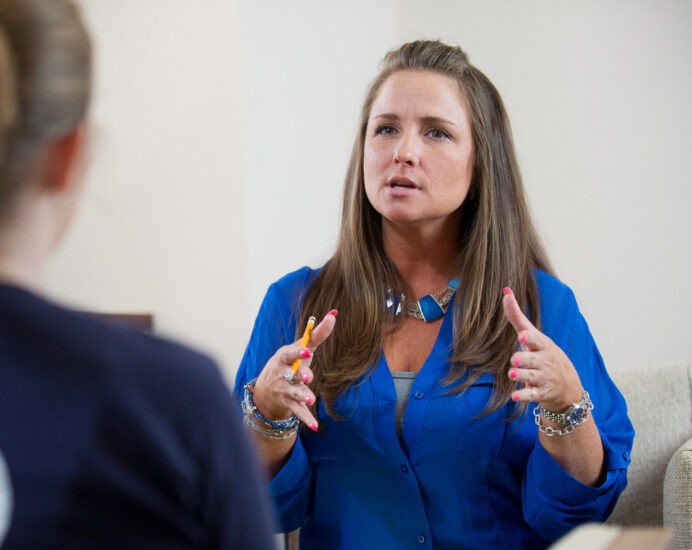 Education Success
Join the ranks of our graduates who have gone on to become school counselors, licensed professional counselors and members of student services at universities.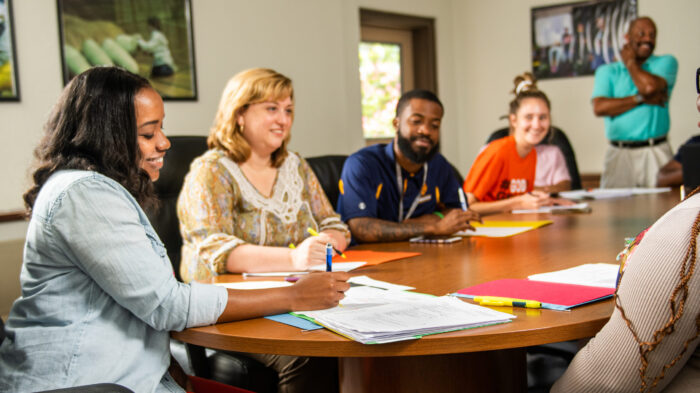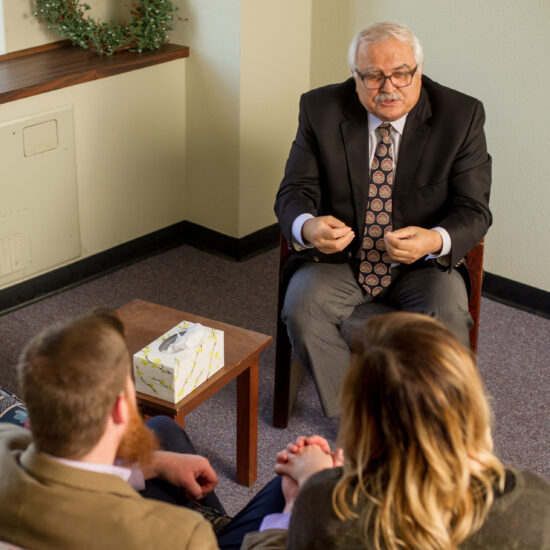 Hands-on Research
Whether it's a full year in the classroom, practicum or internships, you'll engage in real-world learning experiences that builds your confidence and skills.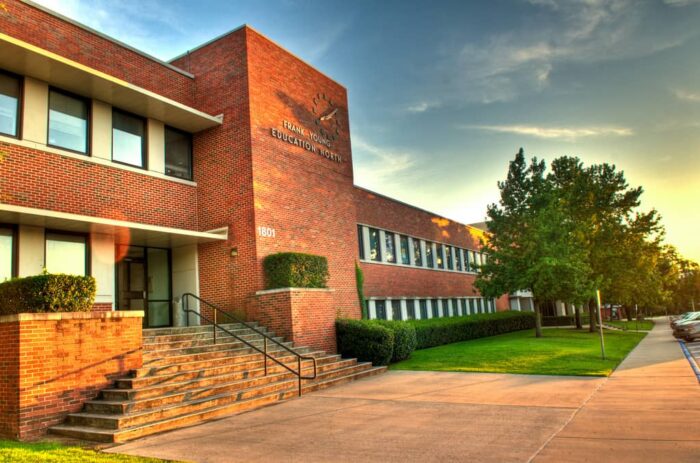 Guidance You Need
Located in the Frank Young Education North Building, our Mentor Center provides the information and support you need to reach your career goals.
What you will learn
A master's degree in counseling offers the opportunity to:
Develop a strong understanding of the benefits and importance of college student affairs
Learn how you can better counsel and advise students across demographics
Communicate skills to help college students successfully pursue their education
Learn strategies for collaborating with university faculty, staff, student organizations and student services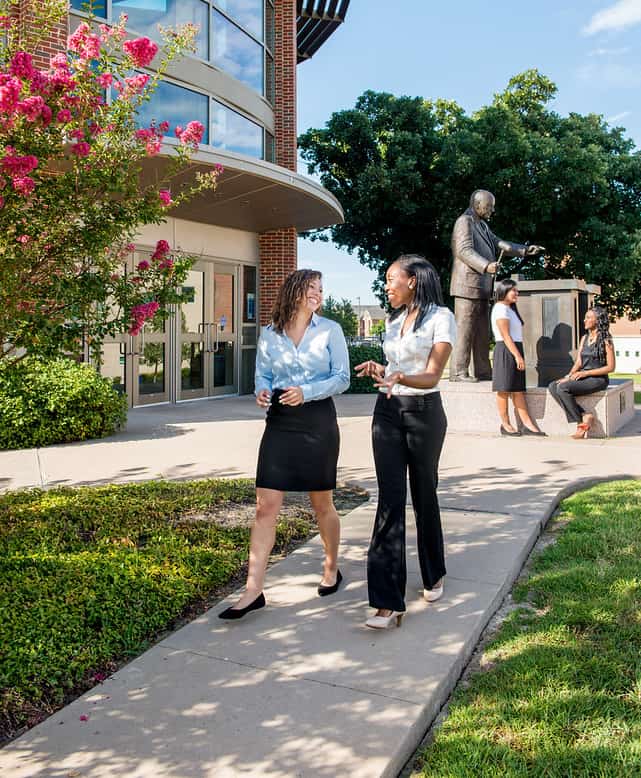 Careers
A master's degree in counseling from A&M-Commerce prepares you to work in community agencies, schools, student affairs and much more. Our graduates are quick to transition when job opportunities present themselves.
Career Possibilities and Current Median Salaries
Postsecondary Education Administrators
School and Career Counselors
US DOL Bureau of Labor Statistics, Occupational Outlook Handbook, 2023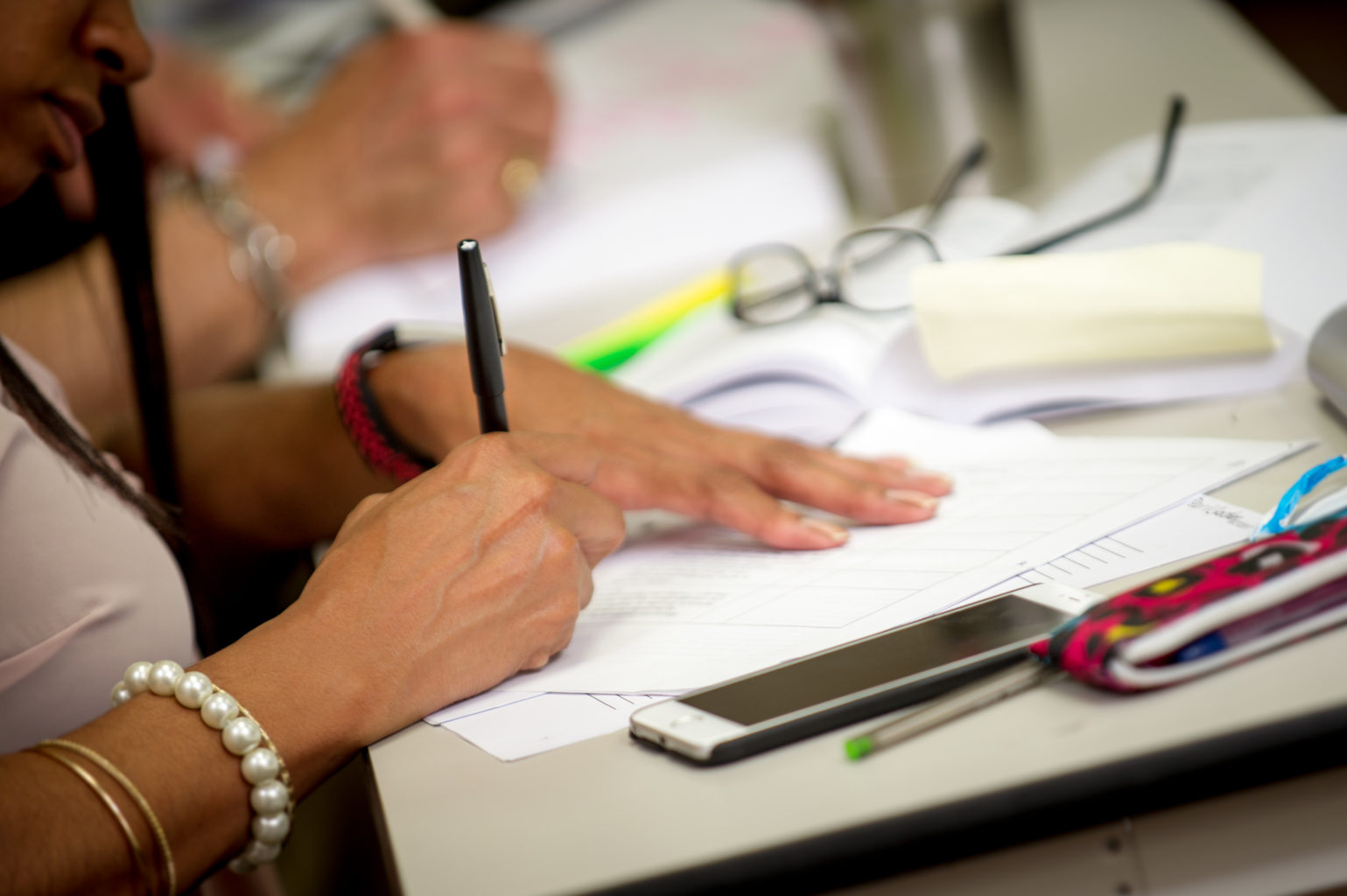 Course Delivery
Earning your degree just got easier at A&M-Commerce.
Designed for current educators and working professionals, our Master of Education in Counseling, Student Affairs emphasis offers fully online and face-to-face courses at our Commerce campus, the Mesquite Metroplex Center, and the Collin Higher Education Center.
Featured Courses
Introduction to College Student Affairs
COUN 505
This course will introduce you to college student development from a counseling perspective. Learn the roles of related professionals, including counselors, in various settings. Explore professional goals and objectives, trends, professional associations, ethical and legal issues, history, credentialing, preparation standards and characteristics, and behaviors that influence helping processes.
Student Affairs Services in Higher Education
COUN 606
As the foundation course for those planning to enter student affairs work in higher education, this course offers you opportunities to examine the historical and contemporary role and scope of college student personnel services. It will provide you with in-depth understanding of major theories of student development and the application of these theories to your development practice.
The Contemporary College Student
COUN 607
This course examines characteristics of present and future college students and is presented as a seminar to identify and examine salient issues facing college students. It includes sources of motivation, learning styles, development of values, relationship development, psychosocial development and issues related to gender, health and intercultural concerns.
Graduate Program Cost
PROGRAM COSTS
Tuition and fees for graduate students taking nine credit hours are $3,669 for Texas residents and $7,341 for non-residents.
Back to menu
Admission
Your Path to Becoming a Lion
Requirements
MED in Counseling
This program does not require an interview for admission consideration.
Requirements
MED in Counseling
This program does not require an interview for admission consideration.
Contact Us
P.O.Box 3011
Commerce, TX 75429-3011
START YOUR JOURNEY! Two buttons
START YOUR JOURNEY!
Back to menu