Advance your expertise and ability to serve others
Whether you're looking to practice, educate or lead in the counseling field, our nationally accredited (CACREP) Counselor Education and Supervision program will ensure that you are able to explore your specific interests. Elevate your skills in areas such as play therapy, child and adolescent counseling or couples and family counseling. It all starts here. Begin your journey and apply today!
Where It Is Offered
McKinney (CHEC), Online
Total Credit Hours
69-72 hours
Dissertation Requirements
Yes, Dissertation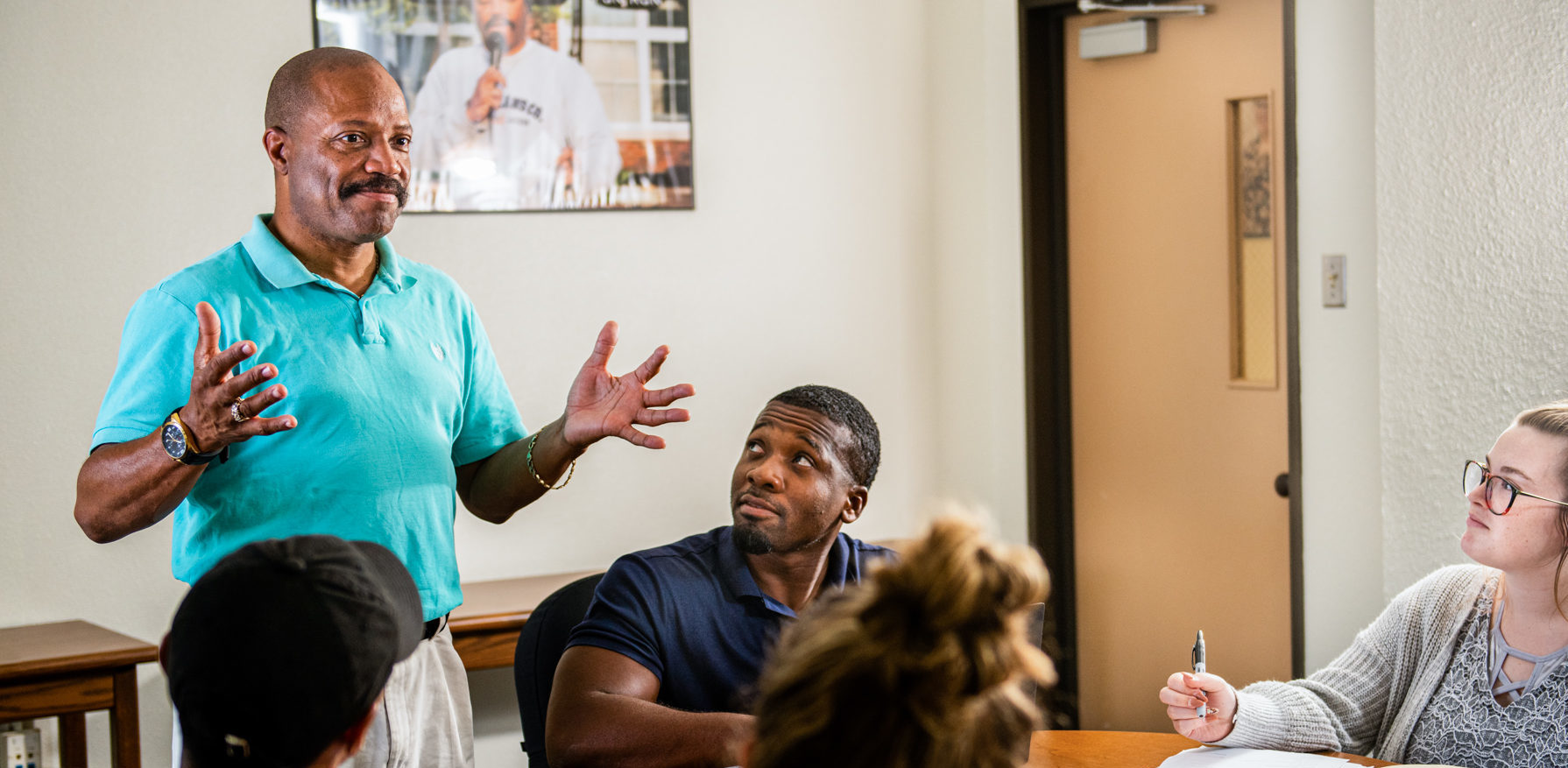 Doctor of Philosophy in Counseling :: SEE YOURSELF SUCCEED WITH A DEGREE IN COUNSELING 2
SEE YOURSELF SUCCEED WITH A DEGREE IN Counseling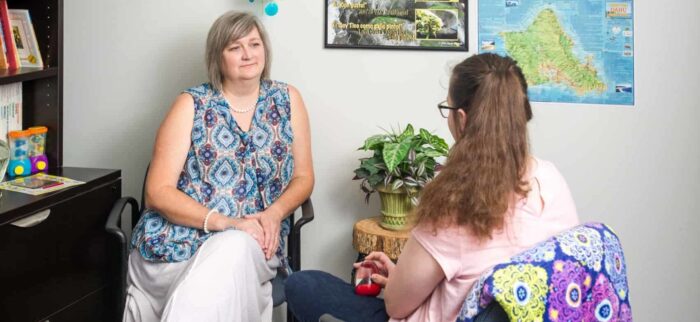 Career Readiness
We prepare graduates to work as counselor educators, supervisors, researchers and practitioners.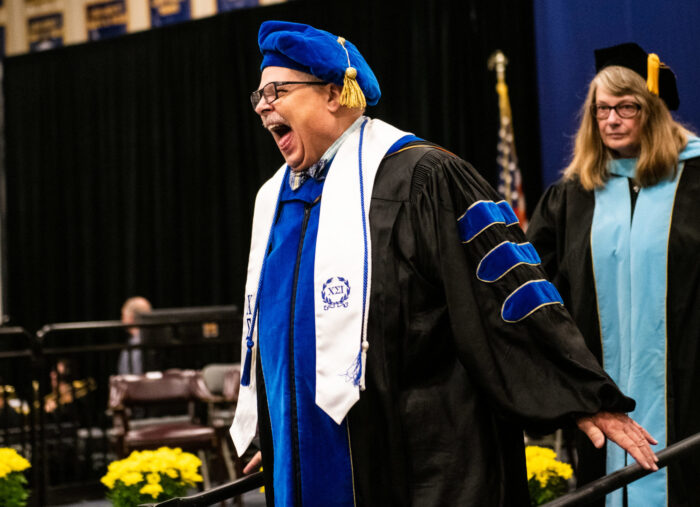 Accomplished Faculty
Enjoy the opportunity to learn at one of our campuses with guidance and mentorship from world-class faculty who are respected educators in their fields.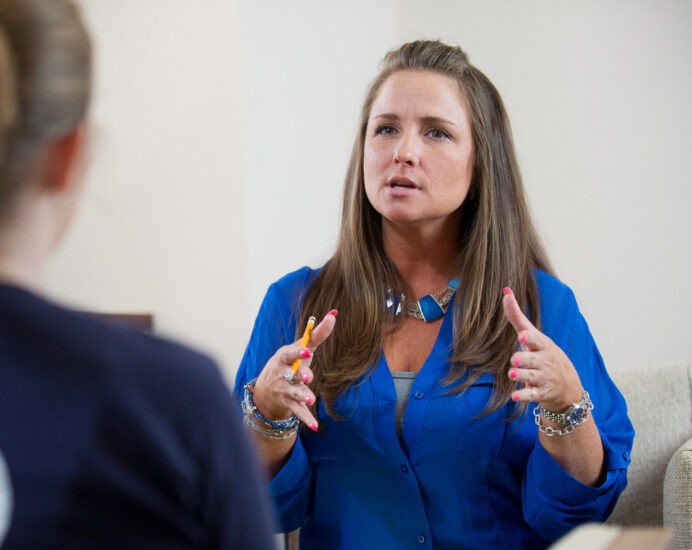 Education Success
Join the ranks of our graduates who have gone on to work in counseling, Universities, private practices, and agencies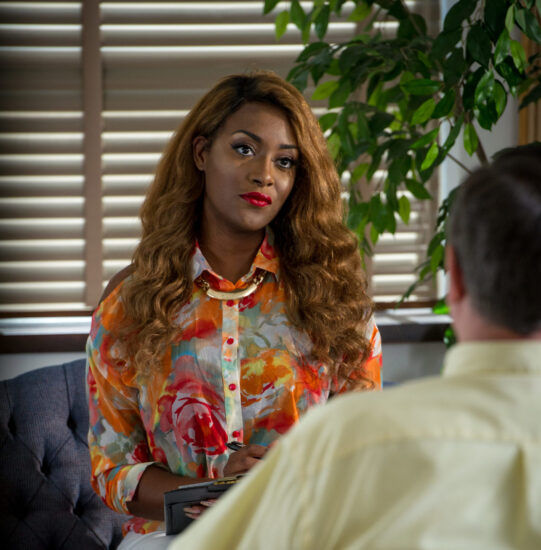 Hands-on Training
Whether it's a full year in the classroom, practicum or internships, you'll engage in real-world learning experiences that build confidence and skills.
Back to menu
Doctor of Philosophy in Counseling :: PRACTICAL APPLICATIONS
What You Will Learn
A Ph.D. in Counselor Education and Supervision will offer you the opportunity to:
Learn advanced counseling theories and techniques
Develop your research and writing abilities
Apply your knowledge to the real world through hands-on experience
Receive the guidance you need from faculty
Gain insight into the doctoral professional identity in areas of counseling, supervision, teaching, scholarship, leadership and advocacy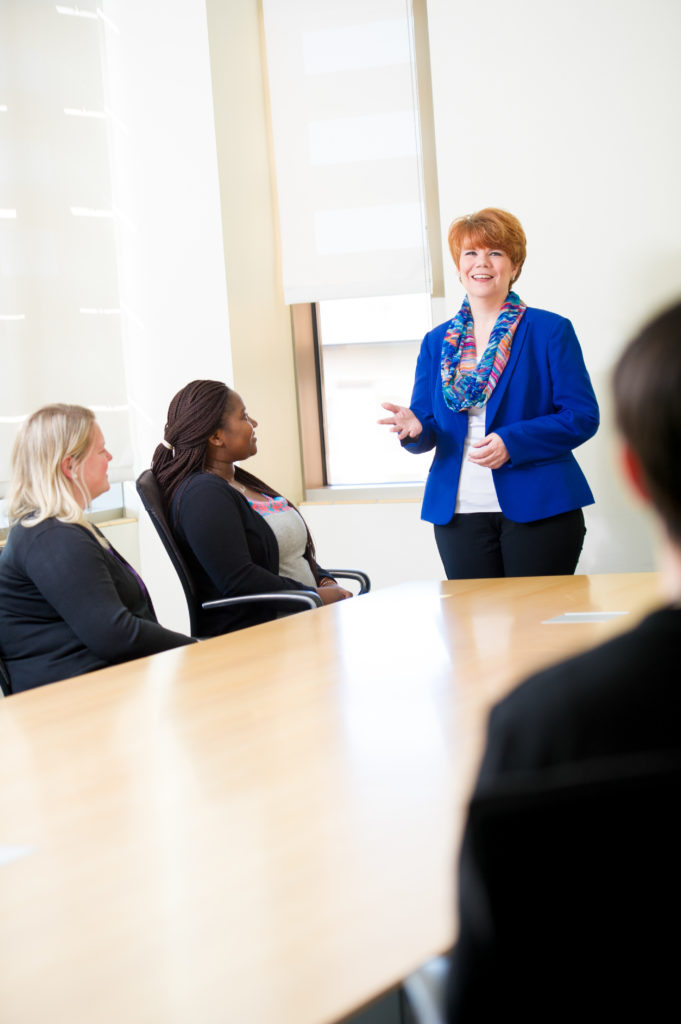 Back to menu
Doctor of Philosophy in Counseling :: Careers
Careers
Our program prepares you to serve a critical role in the workforce. From clinical counseling to academic positions, you're chance to make an impact is out there.
Career Possibilities and Current Median Salaries
School and Career Counselor
Instructional Coordinator
US DOL Bureau of Labor Statistics, Occupational Outlook Handbook, 2018
Back to menu
Doctor of Philosophy in Counseling :: FEATURED COURSES
Featured Courses
Advanced Seminar in Counseling Diverse Populations
COUN 622
This course provides students with a variety of opportunities to increase their level of personal (self-reflective) awareness, and clinical awareness, knowledge, and skills in working with diverse populations. This increased level of cultural competence better prepares students to teach supervise, and mentor counseling trainees and novice practitioner, to conduct culturally sensitive research, and to provide direct services to culturally diverse clients.
Counseling Children and Adolescents
COUN 534
Prepares counselors to address the specific needs of children and adolescents, with emphasis on developmental needs, specific therapeutic interventions, and common emotional issues.
Marital Counseling/Therapy
COUN 615
A study of counseling theories applied to marital and other dyadic relationships. Emphasis will be placed on the assimilation, integration, and application of information pertaining to such topics as marital/divorce developmental tasks theory, object relations theory, systemic family of origin theory, interaction patterns in marriage, divorce process, and post-divorce adjustment.
Back to menu
Doctor of Philosophy in Counseling :: Course Delivery and Resources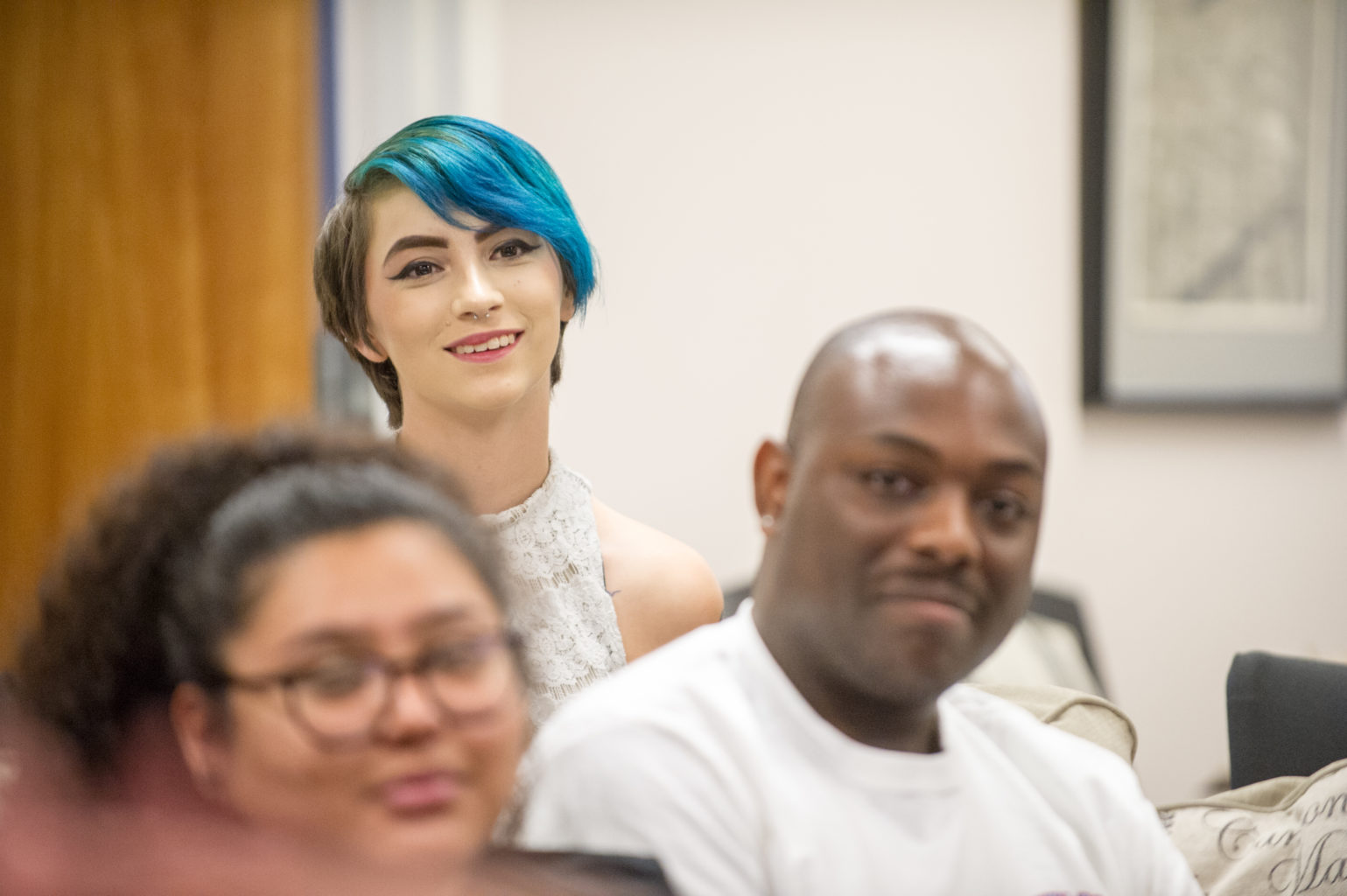 Course Delivery
Our part-time program blends academic and experiential components to round out your education. Online courses allow for flexibility in your schedule and the ability to work while pursuing your degree.
Back to menu
Graduate Program Cost
PROGRAM COSTS
Tuition and fees for graduate students taking nine credit hours are $3,669 for Texas residents and $7,341 for non-residents.
Back to menu
ADMISSIONS REQUIREMENTS International/Domestic Tabs
Admission
Back to menu
Doctor of Philosophy in Counseling :: Program Admission Requirements
Deadlines
Spring admission consideration: October 15
Summer admission consideration: March 1
This program does not have fall admission consideration.
Your Path to Becoming a Lion
Back to menu
Doctor of Philosophy in Counseling :: Program Admission Requirements, International
Deadlines
Spring admission consideration: October 15
Summer admission consideration: March 1
This program does not have fall admission consideration.
Your Path to Becoming a Lion
Back to menu
Doctor of Philosophy in Counseling :: Staff
We are here to help!
Back to menu
Psychology PhD :: FAQ's
Frequently Asked Questions
Can I take any or all of my classes online?
What credentials can I get with the doctorate in counseling?
Every state has different laws governing professional counselor licensure. You should consult with the licensing board of the state in which you plan to practice for specific information.
Generally, those states that have licensing laws for professional counselors require a 48-60 semester hour degree (generally a master's degree) and post-degree supervision hours to be eligible to practice counseling (licensed professional counseling or licensed marriage and family therapist). Many doctoral students have earned their masters degree and use the doctoral program to advance their skills in specific areas such as play therapy, child and adolescent counseling, couples and family counseling, and/or supervision. You can work with your advisor to tailor your electives to meet your license and practice needs.
What kinds of graduate assistantships are available?
Graduate Assistant Teaching (GAT)
The Counseling Program has an undergraduate minor in counseling, and many of our doctoral students have the opportunity to teach at this level. These meetings provide an opportunity for support, supervision, and mentoring as the GATs develop the courses, interact with undergraduate students, and handle the responsibilities of teaching.
Graduate Assistant Non-teaching (GANT)
The department also has non-teaching graduate assistantships available for qualified students. Generally the GANT works with a faculty member in the supervision of master's level students as they develop counseling skills. Depending on funding, university entities other than the Counseling Program (such as the university counseling center and academic advising) have graduate assistantships available.
Graduate Assistant Research (GAR)
Funded research projects allow for GAR's to work with faculty members, which can lead to a manuscript submission or a presentation proposal.
Will I be able to obtain coursework and experiences to apply toward Registration as a Play Therapist?
We have a play therapy course and can provide opportunities for clinical experiences that focus on working with children in the play therapy modality. Supervision in play therapy is a part of the training you can receive in our doctoral program. Our Community Counseling and Psychology Center offers counseling services to the community for all types of clients. In addition, the department has cooperative agreements with several area school districts and non-profits to provide play therapy for students and clients. Those hours can be applied toward your registration as a play therapist.
Will there be opportunities to present at state or national conferences?
The faculty encourages our doctoral students to join them in professional presentations at local, regional, and national conferences. The faculty will also advise doctoral students, helping them to prepare proposals and presentations at local, regional, and national conferences.
What is the residency requirement in the doctoral program?
Doctoral student residency in the A&M Commerce Department of Counseling serves three purposes. First, it is designed to encourage collegial relationships between students and faculty. Second, it introduces students to typical professional expectations they will encounter as they progress through their careers. Finally, activities within the residency enhance student learning by supplementing the academic and experiential components of the program. (Students do not have to live in Commerce during their doctoral residency).
Residency Requirements
Attend a minimum of six doctoral seminars
Assist faculty members on two different projects leading to a program proposal or manuscript submission
Engage in a minimum of two departmental activities, such as assisting with Murphy Day, proctoring master's comps, etc.
Actively engage in professional service, such as participating in Chi Sigma Iota or the Doctoral Student Association, or serving on a departmental or college committee.
There is no specified time limit for completing residency.
What opportunities are available to work toward publications?
Is there a way to speak with other doctoral students in the department or university?
The university has a Doctoral Student Association that is actively working to support doctoral students. Current doctoral students in our department would be happy to speak with you concerning their program and education. You can call the department office at 903.886.5637 for contact information.
Are there doctoral seminars or other departmental educational opportunities beyond the classroom?
The department hosts a series of doctoral seminars each semester. These are presented by faculty members and other qualified individuals (sometimes doctoral students). Examples of past topics include: ethics in supervision, play therapy, preparing your proposal/article for submission, conversations with the ACA President-Elect, preparing for doctoral comps, involvement in professional associations, and multicultural issues in the classroom.
Do students and faculty collaborate on professional activities?
The faculty of the Counseling Program has a long tradition of leadership in state, regional, and national professional associations. Faculty members are also involved in ongoing research, publication, and presentation activities. Our doctoral students benefit from involvement and collaboration with faculty members in these endeavors.
Back to menu
Contact Us
P.O.Box 3011
Commerce, TX 75429-3011
Counselor Education and Supervision(PHD):: Request more info
Back to menu
Doctor of Philosophy in Counseling :: RELATED DEGREE PROGRAMS
Related Degree Programs
Back to menu