Become a Leader in Education
Prepare to be a leader in education and solve problems facing schools today.
Earning your doctorate in Supervision, Curriculum and Instruction at A&M-Commerce prepares you for a rewarding career in public schools, regional educational training facilities, research and development centers and the educational publishing industry. Our graduates are also qualified to teach at colleges and universities.
Where It Is Offered
Mesquite
Foreign Language
No foreign language credits required
Total Credit Hours
72 hours
Dissertation Requirements
Yes, dissertation required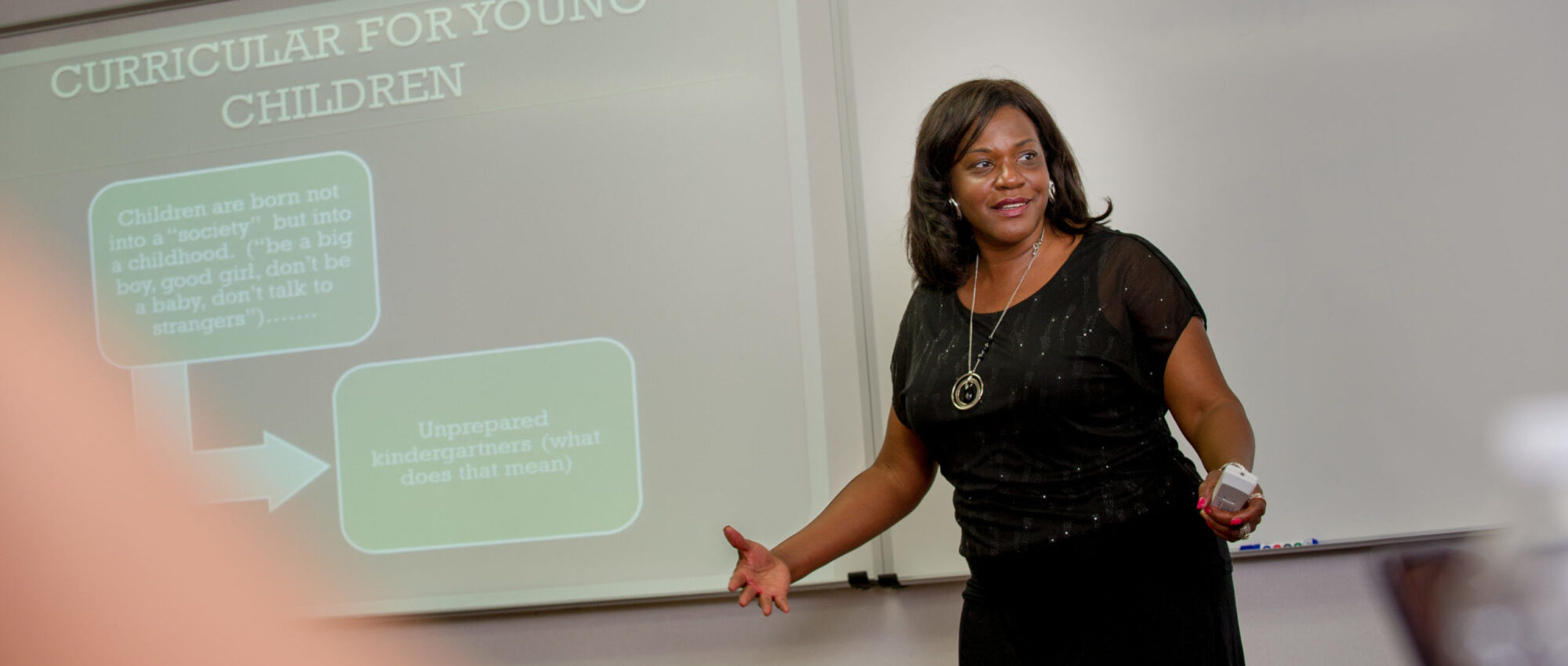 SEE YOURSELF SUCCEED WITH A DEGREE IN Supervision, Curriculum and Instruction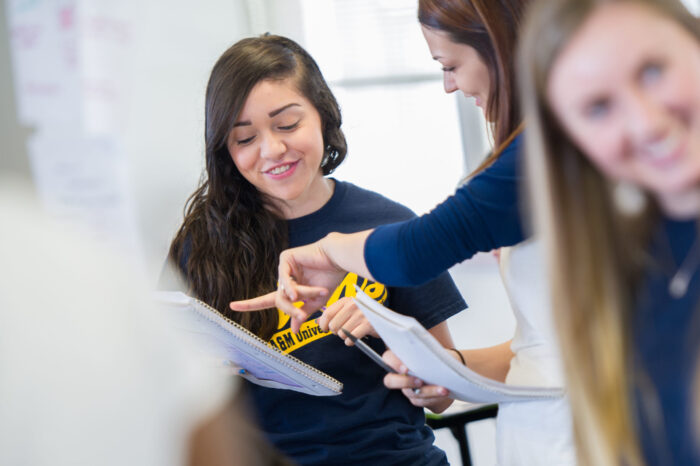 Hands-On Experiences
Deepen your knowledge through real-world experiences in a local school district during your internship and residency.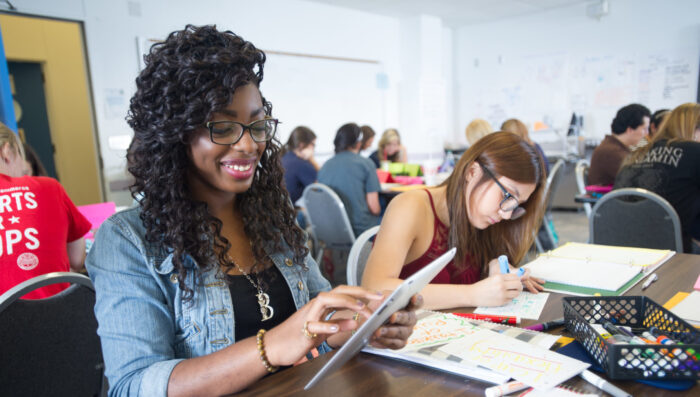 Career Readiness
Participate in excellence-driven programs that empower you with the knowledge and leadership skills to help you in your administrative roles.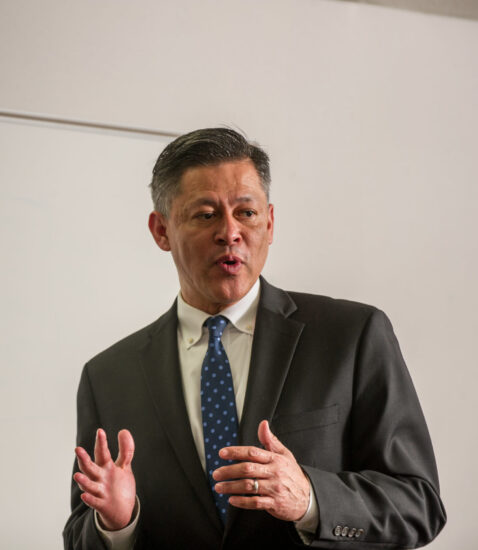 Distinguished Faculty
Enjoy opportunities to learn from world-class faculty who are respected researchers in their fields.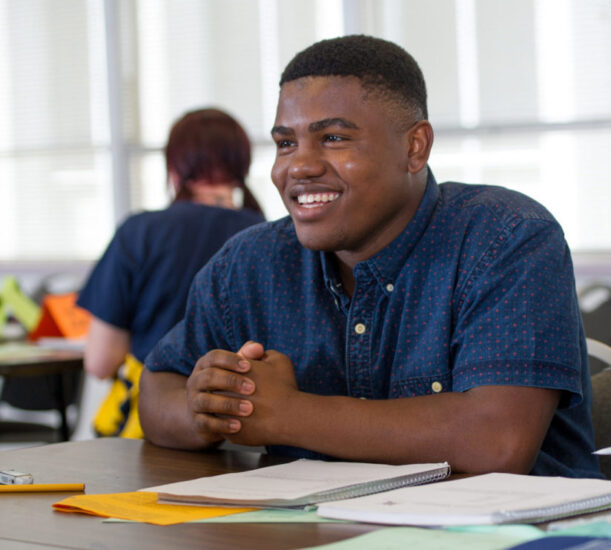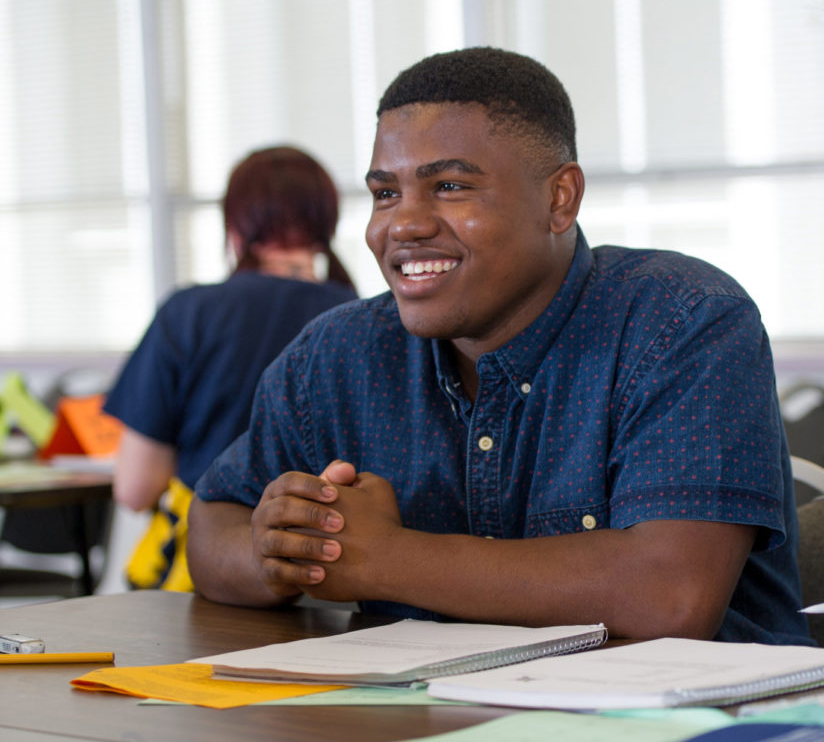 Education Success
Join the ranks of A&M-Commerce graduates who are scholars, professors and leaders in education.
Focus Your Passion
Earn your doctorate degree while pursuing concentrations that fit your research and career goals.
Areas of Concentration:
Early Childhood Education
Elementary Education
Secondary Education
Bilingual education
English as a Second Language
Educational Technology
Reading
What you will Learn
Develop solutions for instructional leadership and supervision situations facing schools today
Collaborate and communicate with other professionals
Cultivate effective leadership skills
Learn various management styles and approaches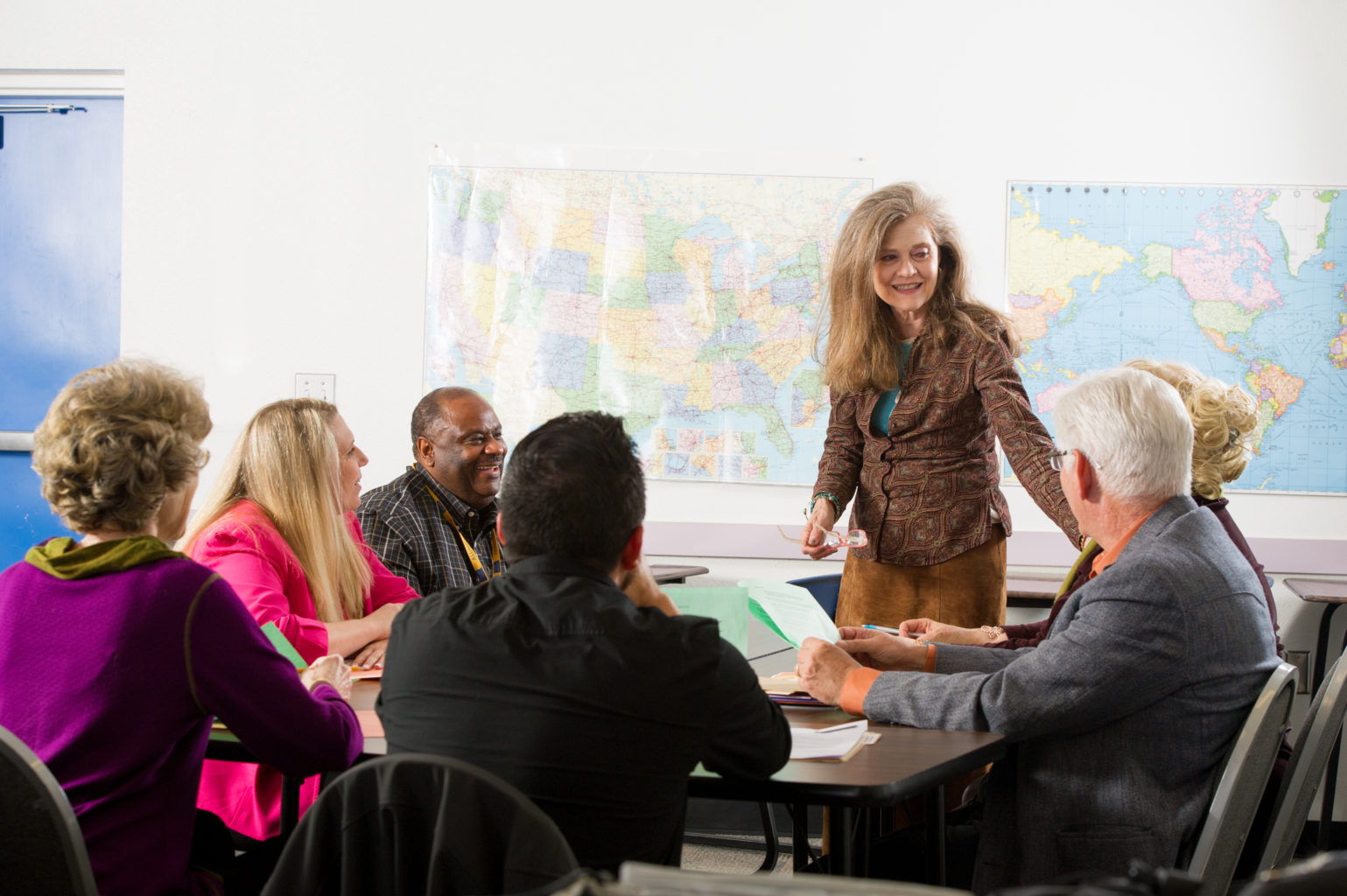 Careers
Job forecasts continue to rise as the growing need for post-secondary instructors and administrators in Texas increases the number of opportunities and positions available. Gain the experience you need to stand out with our competitive, nationally recognized program.
Career Possibilities and Current Median Salaries
Postsecondary Instructors
Data from the US DOL Bureau of Labor Statistics, Occupational Outlook Handbook, 2020
Featured Courses
Research on the Learner
EDCI 652
Examine research in the cognitive and metacognitive learning process of young children and implications for instructional strategies. Prerequisite: Doctoral-level standing or consent of instructor.
Supporting Learning with Technology
ETEC 561
Gain knowledge of the theory and principles underlying learning-centered uses of technology to support the learning process.
Sociocultural Inquiry in Curriculum and Instruction
EDCI 687
Focus on qualitative research in the sociocultural environments of public schools. This is an approved Level III doctoral research tools course. Pre-requisites : EDCI 695.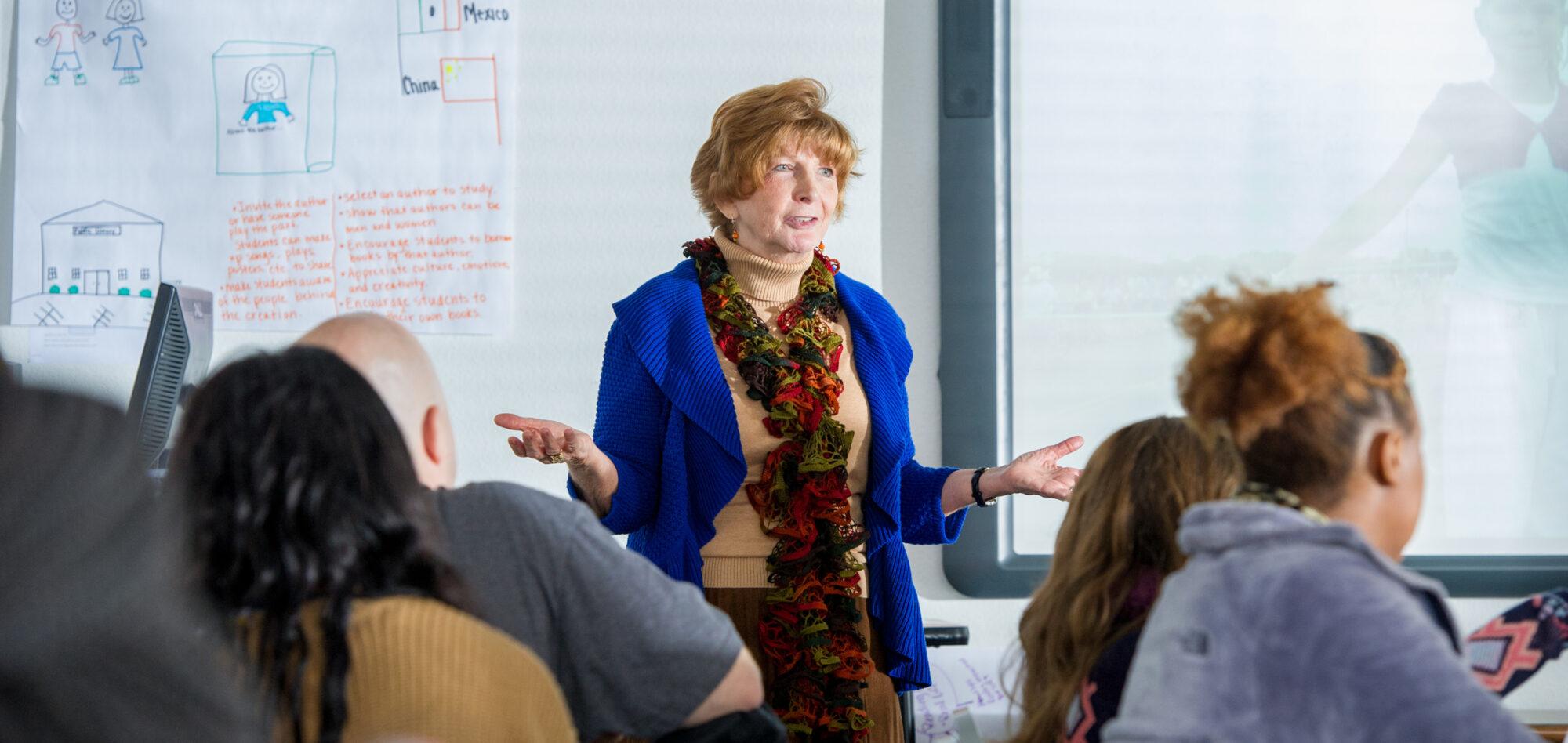 Course Delivery
Our face-to-face classes are offered at our extended university site at the Mesquite Metroplex Complex. Our faculty will guide you through each step of your doctoral degree.
STEPS TO Earning your Ed.D.
Our doctoral program in the Department of Curriculum and Instruction has several steps that must be met to earn your doctorate degree. The following steps will help guide you toward completing our program. If you have any questions or concerns, please email David Brown.
1. Coursework
Pass all of the required classes with a minimum grade of "B".
Research Tools Course
You must demonstrate the research skills necessary to successfully complete the doctoral dissertation. It is best that you demonstrate these proficiencies early in their program; however, you must demonstrate such proficiency prior to taking the qualifying examinations. Research tool requirements for the Doctor of Education (EdD) and the Doctor of Philosophy (PhD) in the College of Education can be met by successfully completing four courses with a grade of B or better.
2. Residency
You are required to complete Residency after admission to the doctoral program. Residency provides you with opportunities to work with other doctoral students and faculty as colleagues in projects that provide experience and training toward the independent application of skills commensurate with holders of doctoral degrees.
Submit Residency Plan
You will receive the current residency plan with activities that have been approved by the doctoral faculty members at orientation. Download the Doctoral Residency Plan.
You are responsible for turning the residency plan into the major advisor during oral examinations. The Residency plan and all documentation to support each activity is signed by the major advisor, the signed residency sheet is then turned into the departmental office so that copies are filed in your official doctoral file.
Documentation
Continuous involvement in activities like the following are expected every semester of coursework. While these projects vary widely, the intent of these activities is to provide you with a more in-depth experience than occurs when you are simply enrolled in doctoral classes. You will plan the residency activities with the approval of the major advisor. Documentation of all events must be kept in a folder and turned in at the oral examinations.
Research project
Work collaboratively with faculty member
Submission of manuscript to state or national journals for publication consideration
Staff development consultancies, as a collaborator or an independent contractor
Conference presenter, state, regional, and/or national
Grant writing
Teaching or Research Internship with a doctoral faculty member
Graduate assistant (GAT, GAR, or GANT)
Ad-interim instructor
Liaison in the field based program
Formal report writing
Conduct Study on own or with other doctoral students or faculty members
Other, to be determined by doctoral advisor and student
3. Qualifying Examinations
Written and oral comprehensive exams will be held on specific dates designated by the department. The exams will occur during the Spring, Summer II, and Fall semesters. Oral exams will be scheduled 3 weeks after the written exam.
You may bring one notebook to each exam session. Personal items, such as purses and cell phones will not be permitted in the exam area.
Prior to taking the exam; within the first 12 to 15 semester hours, you will invite (ask) a doctoral faculty member to be their major adviser. If an adviser is not secured in the first 30 semester hours you must contact the doctoral coordinator.
Exam Registration
Note: You must complete ALL doctoral courses prior to registering for the Doctoral Comprehensive Exam.
For detailed information about dates and deadlines, see the Important Dates below.
Please note: Your registration is not complete until your completed Doctoral Comprehensive Exam worksheet is filled out completely and emailed to Tammia Martin.
The Semester Before the Comprehensive Exam
The semester that ALL coursework is being completed, you must notify your major adviser with plans to take both oral and written comprehensive exams.
You will send the major adviser (via email) a list of all courses in the program completed, in progress, and planned for the next semester with the names of professors who taught each course.
Within two weeks after sending the email you should communicate with each professor about preparation for written exams.
The Comprehensive Exam Packets
The exam packets will contain test questions for 3 hours of writing each morning and 3 hours of writing each afternoon for 3 full days of writing. The packets will include questions for:
Packet #1 for Day 1 Morning: EDCI 651 & 655
Packet #2 for Day 1 Afternoon: EDCI 652
Packet #3 for Day 2 Morning: EDCI 657
Packet #4 for Day 2 Afternoon: EDCI 658, 659 (formerly 653), & 691 or 690
Packet #5 for Day 3 Morning: EDCI 695, 696, 698 (formerly 642), Tools 2 and 4
Packet #6 for Day 3 Afternoon: Connections between the Area of Emphasis and the EDCI focus
Oral Exam and Doctoral Residency Documentation
Specific time scheduling for the oral exam will be scheduled on the last day of the written exam.
You must bring to the oral exam the graduate school qualify exam form, the departmental residency forms and an updated degree plan.
After the Written and Oral Exams
You must complete an anonymous online doctoral program evaluation. When the evaluation is completed, the major adviser will collect the doctoral residency forms, the Graduate School Qualifying Exam form, and the updated degree plan.
5. Candidacy
After the qualifying examinations have been satisfactorily completed, doctoral residency requirements are completed, and all requirements have been verified by The Graduate School, you will be admitted to candidacy.
Notification of admission to candidacy will be made by the Dean for Graduate Studies and Research. After you have been admitted to candidacy and all coursework (except 718 Dissertation) has been completed, you may qualify for reduced tuition. Verification should be made at the Registrar's Office. The degree can be conferred no sooner than eight months after admission to candidacy.
6. Dissertation
Present a dissertation that is acceptable to your advisory committee and the Dean for Graduate Studies and Research. To be acceptable, the dissertation must give evidence that you have pursued a program of research, the results of which reveal superior academic competence and a significant contribution to knowledge.
1. Advisory committee
The committee will, consist of a minimum of three faculty members from the student's major and minor areas of study within the department, and at least one committee member must be from outside the Curriculum and Instruction department.
2. Proposal
You should secure from The Graduate School the following forms:
(1) Dissertation Proposal (including human subjects policy information) and
(2) Schedule for the Presentation of the Dissertation Proposal.
You will work with the members of the advisory committee in developing the dissertation proposal. That proposal will be presented to the advisory committee and a Graduate Council representative in a session that will be open to all graduate faculty members. The Dean for Graduate Studies and Research must be informed of this session by the 20th of the month prior to the month the session is scheduled. The Dissertation Proposal form must be presented to the Dean for Graduate Studies and Research and approved at least one semester prior to graduation.
3. Human Subjects Protection
In preparing your dissertation proposal you should be aware that any research which involves human subjects must be in compliance with University Rule 15.99.01.R1 Human Subjects Protection. If your research involves human subjects you must have written approval from your major advisor, from the department, and from the University Human Subjects Committee prior to contacting your research subjects. Failure to gain appropriate approval before interacting with research subjects could result in denial of your proposal and have possible legal ramifications for you.
4. Dissertation Credit
After admission to candidacy, you are required to enroll in at least three hours of 718 each fall and spring semester until the dissertation is completed and approved by the advisory committee and The Graduate School. Enrollment during the summer term is not required unless you are using the counsel of the major advisor and/or University facilities. If you fail to enroll for a dissertation during a fall or spring semester after admission to candidacy, you will be prohibited from enrolling until the tuition has been paid for those semesters.
5. Scheduling the Final Examination/Dissertation Defense
The form, Schedule for the Final Examination/Dissertation Defense, must be filed in The Graduate School by the 20th of the month prior to the month the examination is to be held. The Final Examination/Defense Report will then be forwarded to the committee chairperson for recording the results.
6. Final Examination/Dissertation Defense
You will defend the completed dissertation and respond to any questions related to your program of study before the advisory committee in a session open to all graduate faculty members. A Graduate Council representative will attend the examination to help assure that general graduate standards related to format and quality are upheld. You must be in good academic standing with The Graduate School to be eligible to take the final examination.
7. Submission of Dissertation
Registration in the dissertation course (718) is required the semester that the dissertation is submitted. Follow the guidelines found at the Graduate School Webpage.
7. Graduation
You must apply for graduation with the Registrar's Office by the deadline indicated in the schedule of classes or the Graduate Catalog for that particular semester. This happens very early in the semester (within the first two weeks).
Graduate Program Cost
PROGRAM COSTS
Tuition and fees for graduate students taking nine credit hours are $3,669 for Texas residents and $7,341 for non-residents.
Back to menu
ADMISSIONS REQUIREMENTS International/Domestic Tabs
Admission
Back to menu
Contact Us
Department of Curriculum and Instruction
START YOUR JOURNEY! Two buttons
START YOUR JOURNEY!
Back to menu