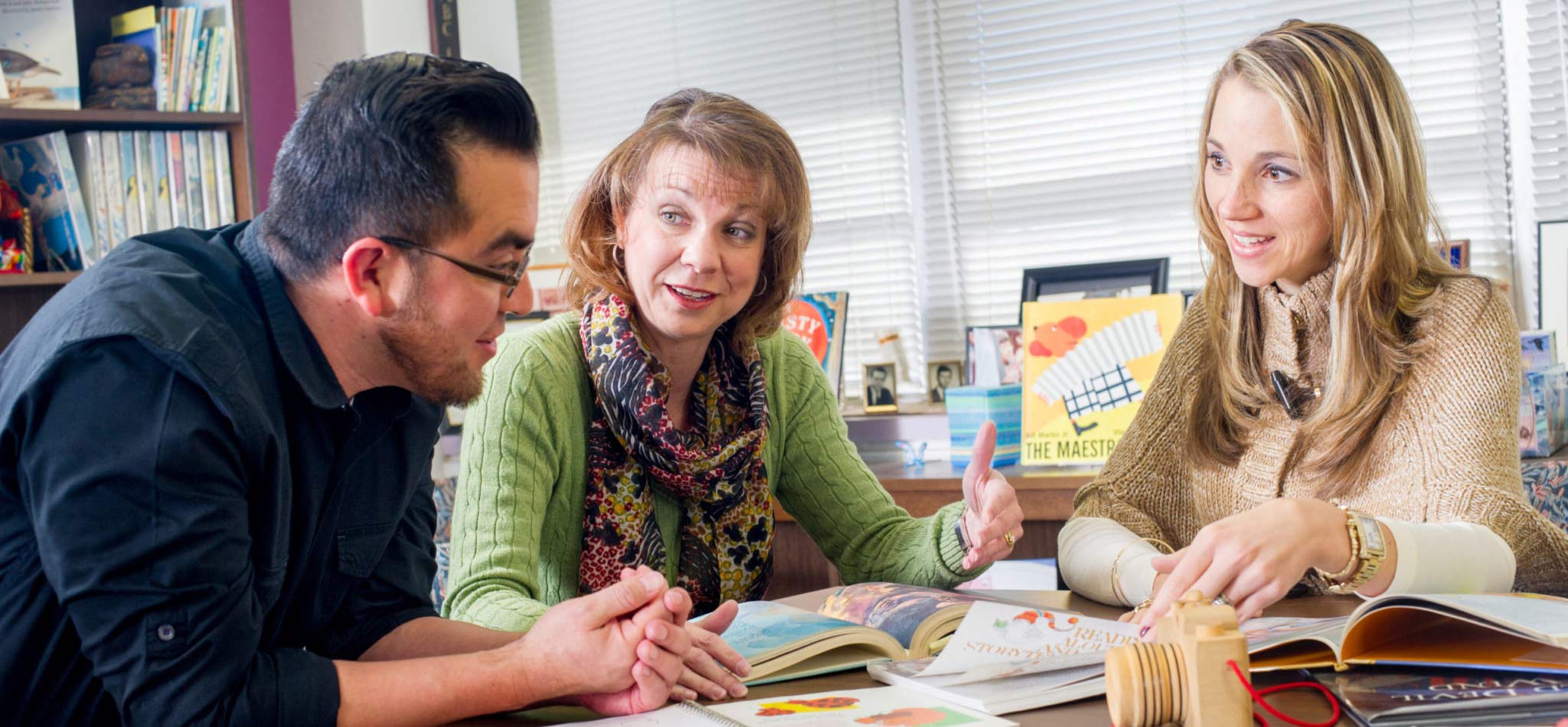 Department of

Curriculum and Instruction

Where Teachers Come to Learn

Whether you are just starting out, or looking to advance your career in education, you will develop the tools you need to feel confident in the classroom.
The Department of Curriculum and Instruction offers a variety of undergraduate and graduate teacher certification programs. Our undergraduate programs encompass elementary grades EC-6, middle school grades 4-8, bilingual and special education. Secondary education (grades 7-12) is a collaboration between our department and the department of your chosen content area. Our fully online MED/MA/MS programs in curriculum and instruction, early childhood education, reading, or secondary education help to prepare you to teach in your content area. We also offer a doctorate in supervision, curriculum and instruction with a multitude of concentrations to help focus your passion.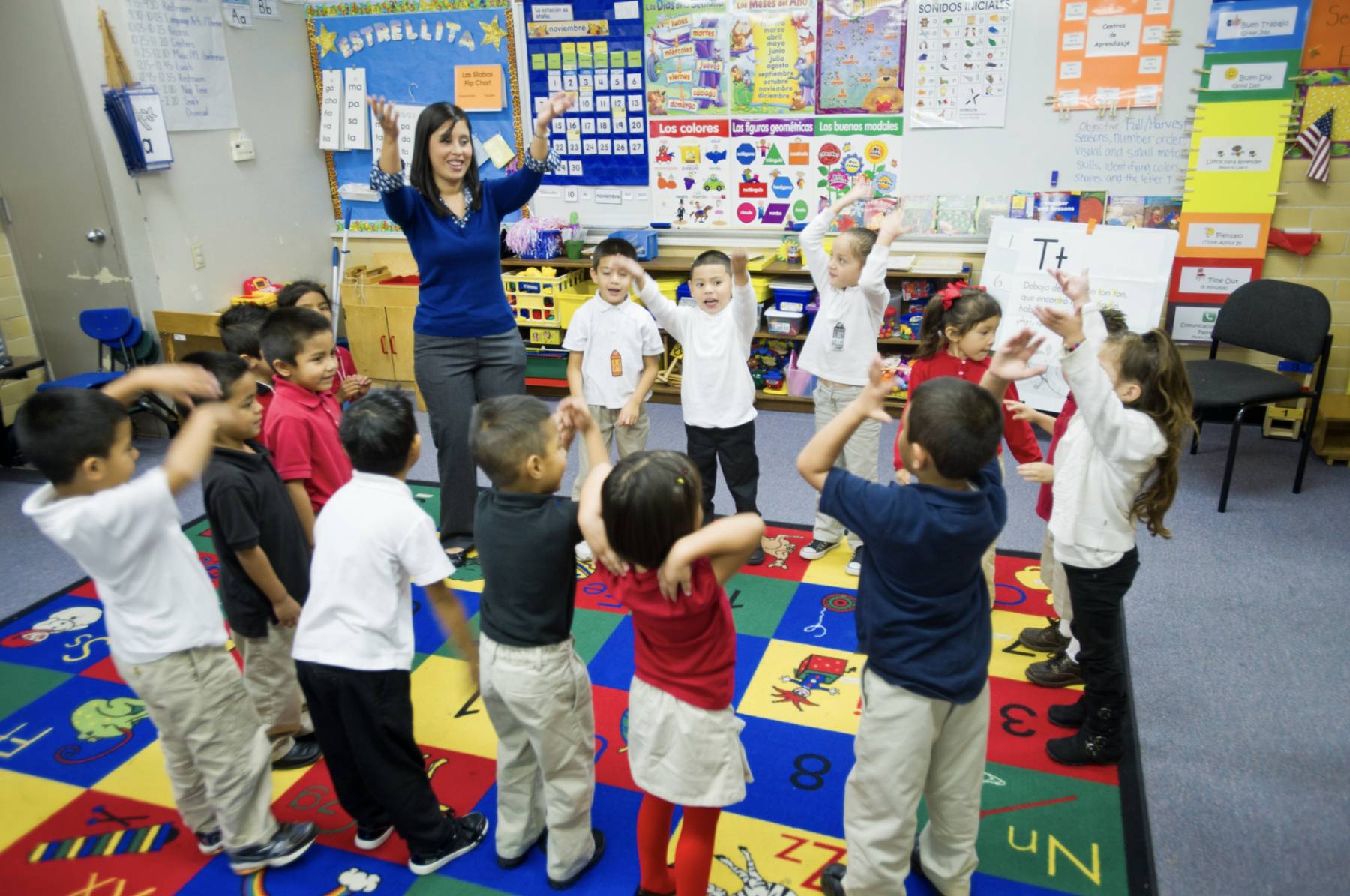 Explore Our Programs
Develop in-depth understanding of multicultural learning environments and learn to meet the needs of culturally and linguistically diverse students with our interdisciplinary studies bachelor's degree program. If you seek to become a bilingual teacher, who provides instruction in both Spanish and English, this program requires Spanish literacy. If you seek to become an ESL teacher, who provides instruction in English, you do not need foreign language literacy.
The major in early childhood education prepares graduates for careers in both public and private educational settings in which the primary focus is young children. A graduate with a major in early childhood education should possess competencies in the knowledge of physiological and psychological development of children birth through fourth grade, curriculum theory and development, effective instructional strategies for young children, and the administration and management of classrooms and facilities for young children.
This certificate is ideal for students who either already hold a completed graduate degree or are actively in the process of earning a graduate degree and wish to earn this certificate in conjunction with their degree. In addition to the enhanced professional status that the Certificate in the Teaching of English to Speakers of Other Languages (TESOL) brings, this Certificate will enable the holder to meet the 18-hour SACS requirement to teach at the College level.
Reading specialists work alongside K-12 educators and often provide one-on-one instruction for students struggling with reading and writing comprehension. You'll develop individualized plans for addressing students' reading difficulties. Offered as part of the master's in reading program, you can earn your certification in no time.
This certificate focus on helping you prepared to design, develop and evaluate STEM resources in or outside the classroom.
This certificate will prepare professionals to train and empower educator leaders to support and guide their colleagues in effective instruction within the classroom.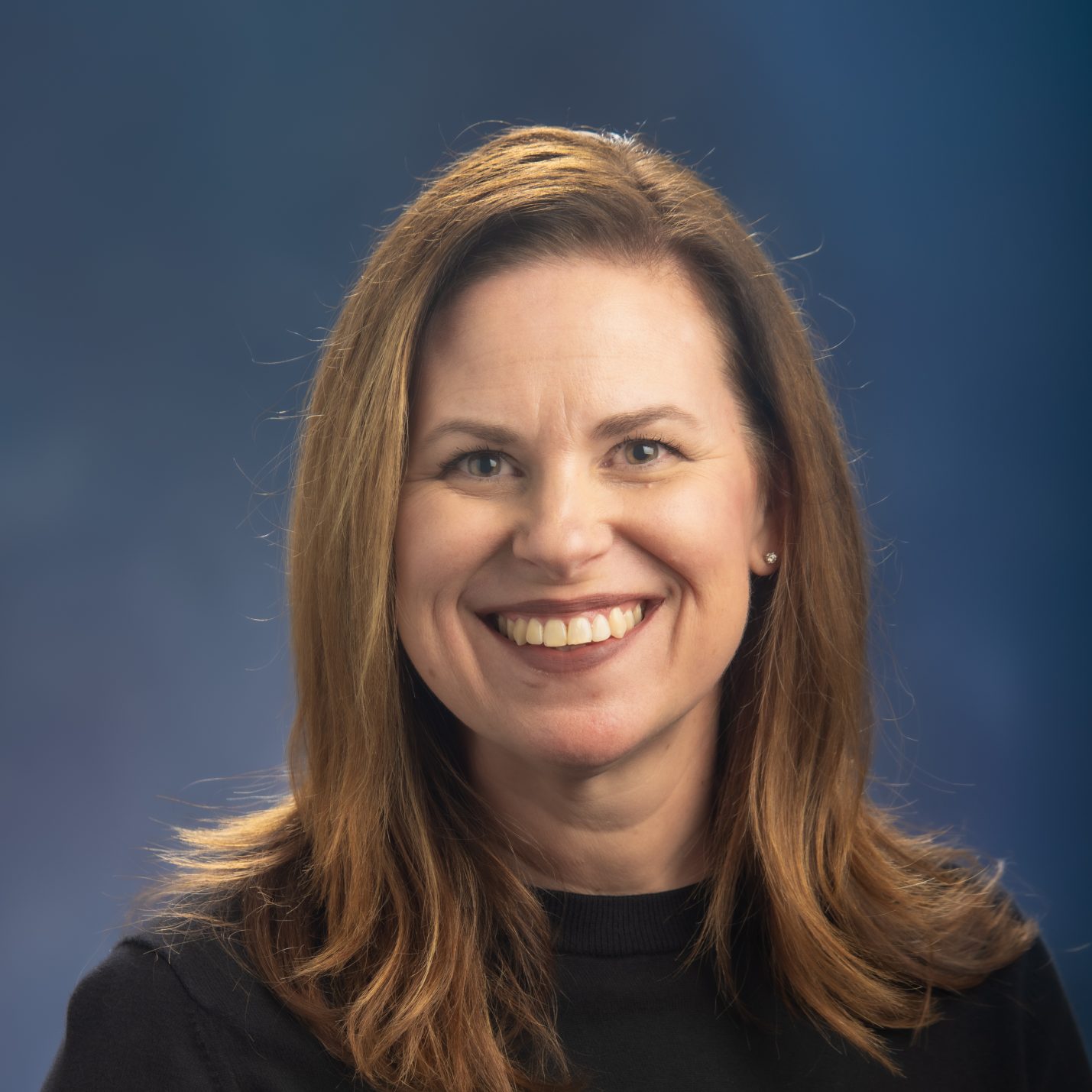 Welcome from the Department head
The Department of Curriculum and Instruction at A&M-Commerce offers knowledge of content and pedagogy while motivating our students for complex thinking in the classroom. We provide effective feedback and support student learning in forming relationships with families and communities.
Our faculty is comprised of outstanding educators who have earned their credentials from universities all throughout the US and have an abundance of practical experience teaching in K-12 classrooms. We invite you to explore our exceptional education and research opportunities.
Kathryn Dixon, Ph.D.
Department Head and Associate Professor
We're Here For You
Our faculty and staff are honored and excited to invest in your success as a future educator. We're here for you each step of the way and encourage you to let us know how we can help you grow as a peer in education. Our advisors are available to help with any questions you have on your academic journey.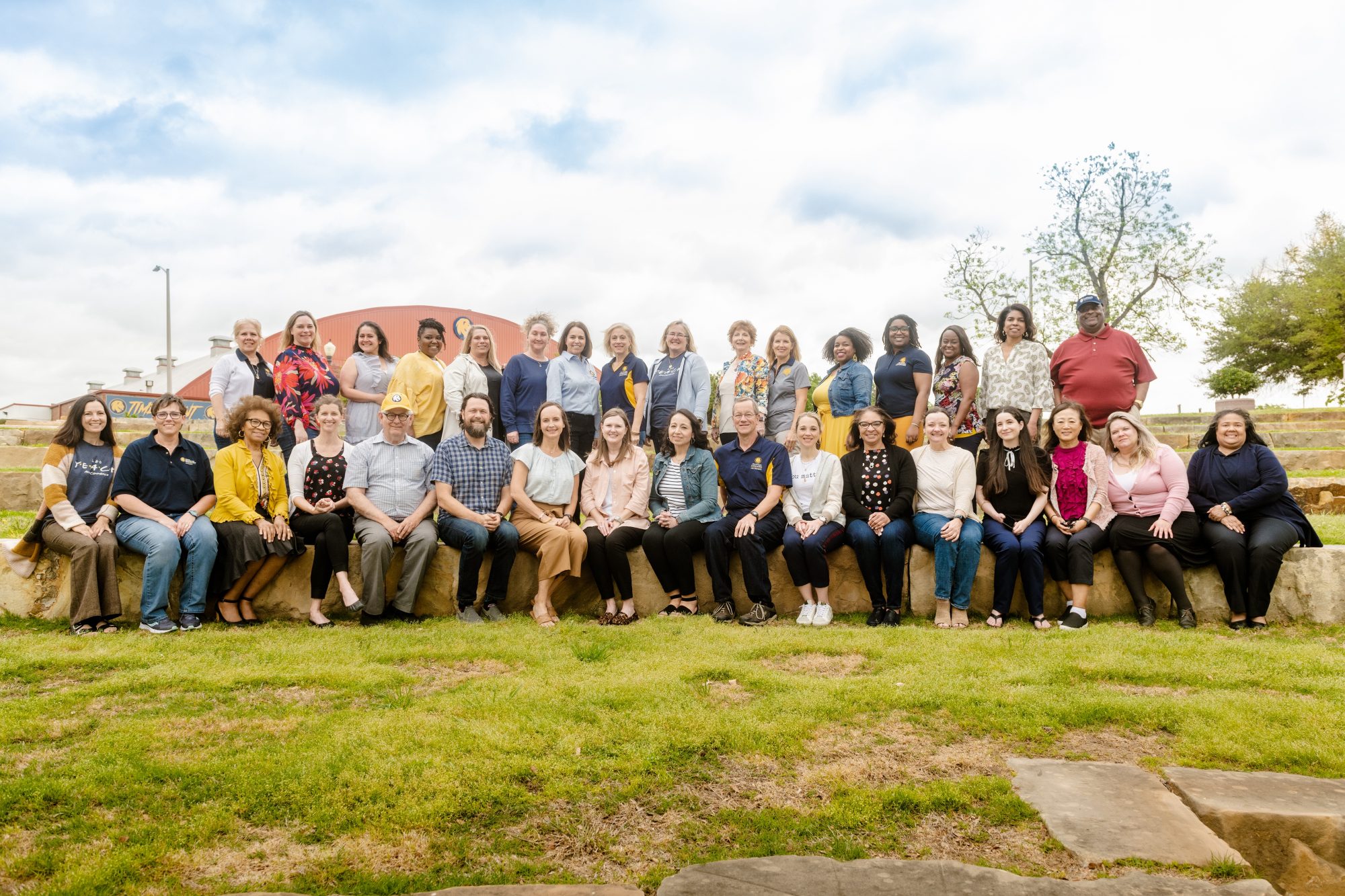 Community
We strive to create a community where you feel empowered to learn and grow. Explore personal development opportunities outside of the classroom.
Student Organizations
Our faculty are actively involved in several organizations you can participate in as a curriculum and instruction student.
SCHOLARSHIPS
As a curriculum and instruction studies student, you have access to a wide range of scholarships specific to your degree.
News Spotlights
TAMUC Students Advance to State Competition for Future Educators
A&M-Commerce students comprising Texas Educators' Affiliate—the A&M-Commerce chapter of the Texas Association of Future Educators (TAFE)—demonstrated their teaching skills at the TAFE Area 11 regional competition at the University of North Texas at Dallas on Nov. 11. Students competed in categories such as Interactive Bulletin Board and Children's Literature and shared their passion for teaching […]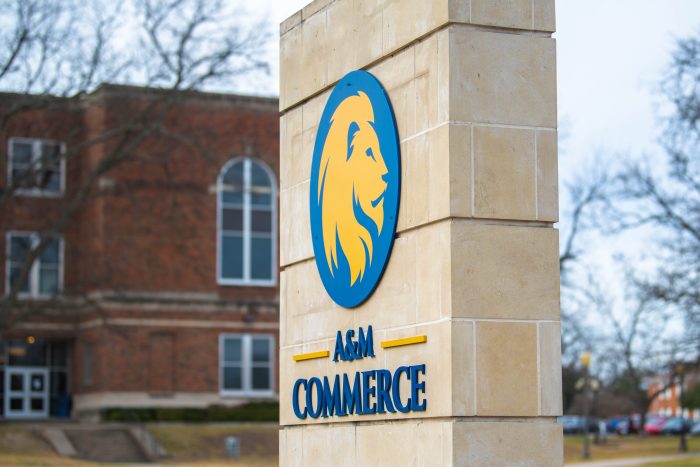 A&M-Commerce Professor Offers Insight on Teacher Retention in Texas
Dr. Kathryn Dixon, professor and head of the Department of Curriculum and Instruction at A&M-Commerce, was recently featured in a Dallas Morning News article about teacher retention issues in the state of Texas. The article indicates teacher burnout is at an all-time high, resulting in many teachers leaving the classroom and profession altogether. The solution, […]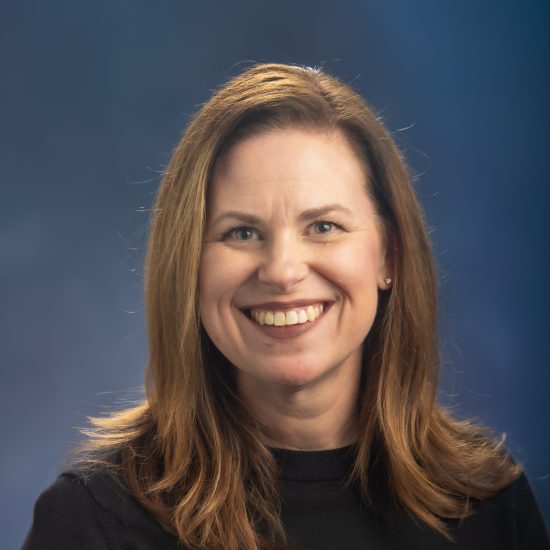 TAMUC Professor and Alum Promoted to Associate Dean of Grad School
Dr. Jennifer Dyer from A&M-Commerce's Department of Curriculum and Instruction has been selected as the associate dean of the Graduate School. Dyer received her Ph.D. in Integrated Teaching and Learning from Ohio State University in 2002. She attended A&M-Commerce as a student for her master's in education administration, graduating in 1997. She holds a bachelor's […]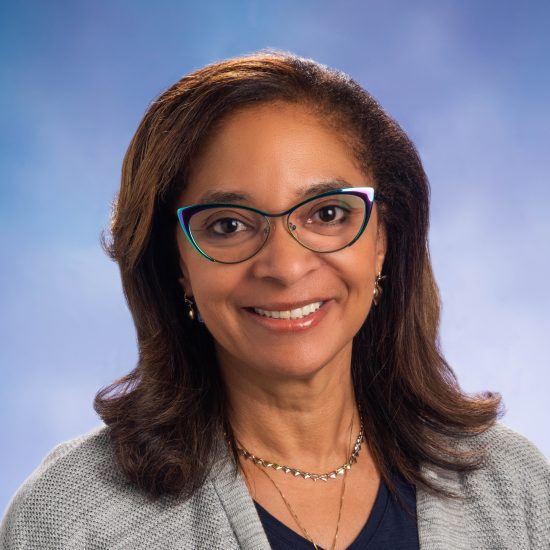 TAMUC Alum One of Six Finalists for Texas Teacher of the Year
The Texas Association of School Administrators (TASA) has selected A&M-Commerce alum Genesis Yougas as one of six finalists in its 2024 Texas Teacher of the Year program. Yougas has spent the past three years of her 10-year education career teaching pre-K Head Start at Lawson Early Childhood School in McKinney, Texas. Her efforts were instrumental […]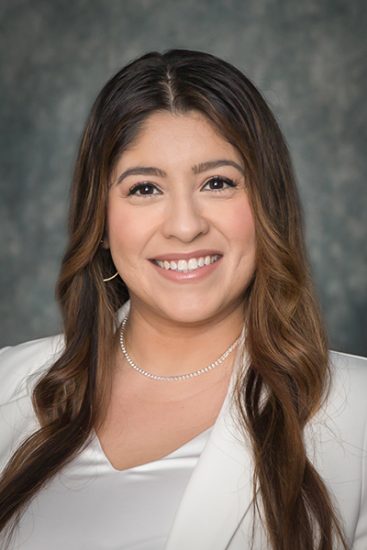 Texas A&M System Honors Former A&M-Commerce Professor
The Texas A&M University System Board of Regents bestowed Dr. Martha Foote with the title Professor Emeritus of Curriculum and Instruction at a reception on Sept. 6. The Emeritus designation is the top honor granted to retired A&M System employees to recognize their achievements and dedication to their institution. Foote retired from the Department of […]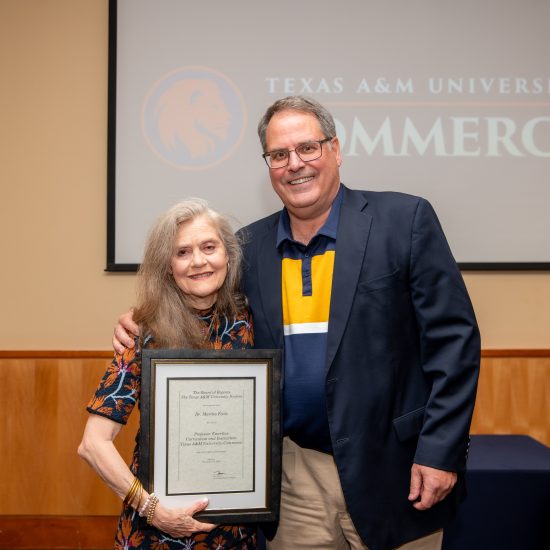 TAMUC Research Cited in Article Analyzing STAAR Test Results
A recent Fort Worth Star-Telegram article analyzing Fort Worth ISD's performance on the newly reformatted STAAR statewide test cites a 2019 study by researchers at A&M-Commerce. The study—conducted by Dr. Becky Sinclair, a professor for the Department of Curriculum and Instruction at A&M-Commerce, and former A&M-Commerce professor Dr. Susan Szabo—determined that in most cases, the […]
A Lion's Legacy: Sue McMichael McGown Elementary School Named in Honor of TAMUC Alum
Cypress-Fairbanks Independent School District (CFISD) recognized Texas A&M University-Commerce alum Sue McGown in October 2022 for her contributions to the district by naming an elementary school in her honor. The district dedicated the new Sue McMichael McGown Elementary School on Oct. 16, 2022. A&M-Commerce has been renowned for producing high-quality, influential educators since opening as […]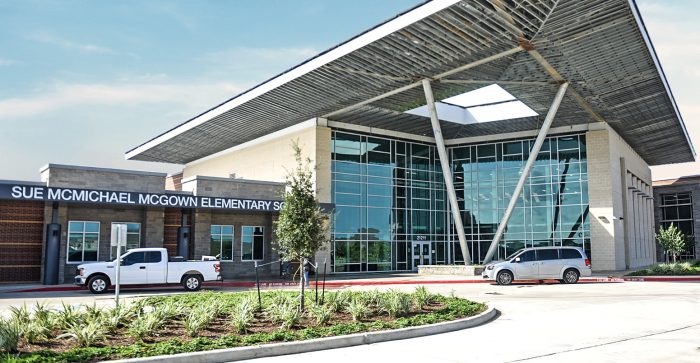 A&M-Commerce Well-Represented at Corsicana ISD Awards Ceremony
The Corsicana Independent School District recognized eight A&M-Commerce alumni and a current student at its year-end awards ceremony. Five alumni received the Distinguished Teacher of the Year award: Three alumni were recognized with the Rising Star award: A&M-Commerce student Samantha Buchanan received a Paraprofessional of the Year award. All nine recipients attended A&M-Commerce at Navarro […]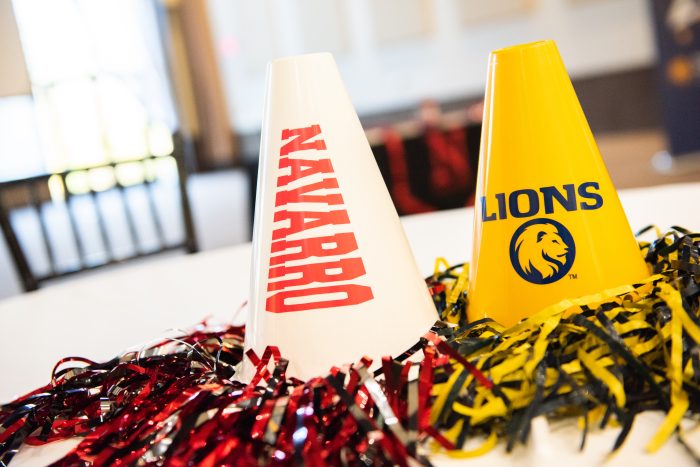 A&M-Commerce Professor Appointed to 'Kids Read Now' Board
A&M-Commerce faculty Dr. Kamshia Childs is a recent appointee to the Kids Read Now (KRN) board of directors. The non-profit organization—which aims to help educators eliminate reading gaps among PK-5 students—delivers in-home reading programs encouraging students to read more frequently and consistently. "As a literacy educator/teacher educator and former child that had very few books […]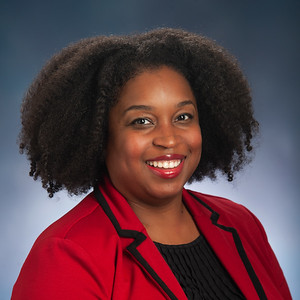 A&M-Commerce Student Profiled in Dallas Morning News Article on Mental Health Challenges
A&M-Commerce education student Abigail McGowan is featured in a recent Dallas Morning News article highlighting the growing mental health crisis among children and adolescents in Texas and beyond. Noting the mental health challenges McGowan faced transitioning from high school to college, the article describes how training programs for primary care providers such as pediatricians can […]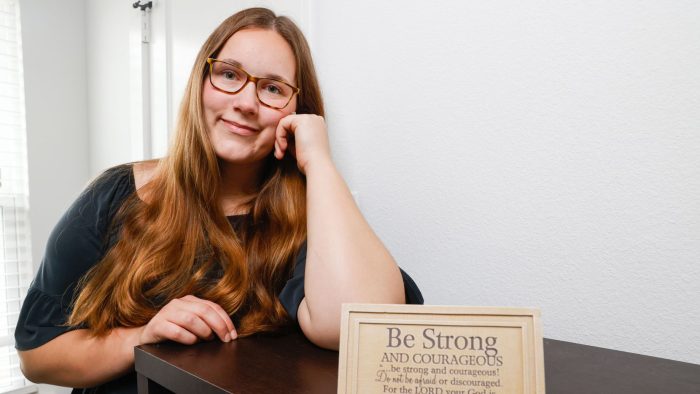 Contact Us
Department of Curriculum and Instruction
P.O. Box 3011
Commerce, TX 75429-3011