A&M-Commerce Graduate is "The Voice of Hunt County"
Texas A&M University-Commerce alum Carissa Carter has been singing for as long as she can remember. Her talent and determination were on full display as the inaugural winner of "The Voice of Hunt County," a singing competition held April 14-15 in Greenville, Texas.
Carter loves telling stories through song. She got her start crooning to her neighbor's cows at her childhood home in Sulphur Springs.
"Now, I sing to people instead of cows, which makes a world of difference," Carter quipped. I really appreciate not being "mooed" after every song!"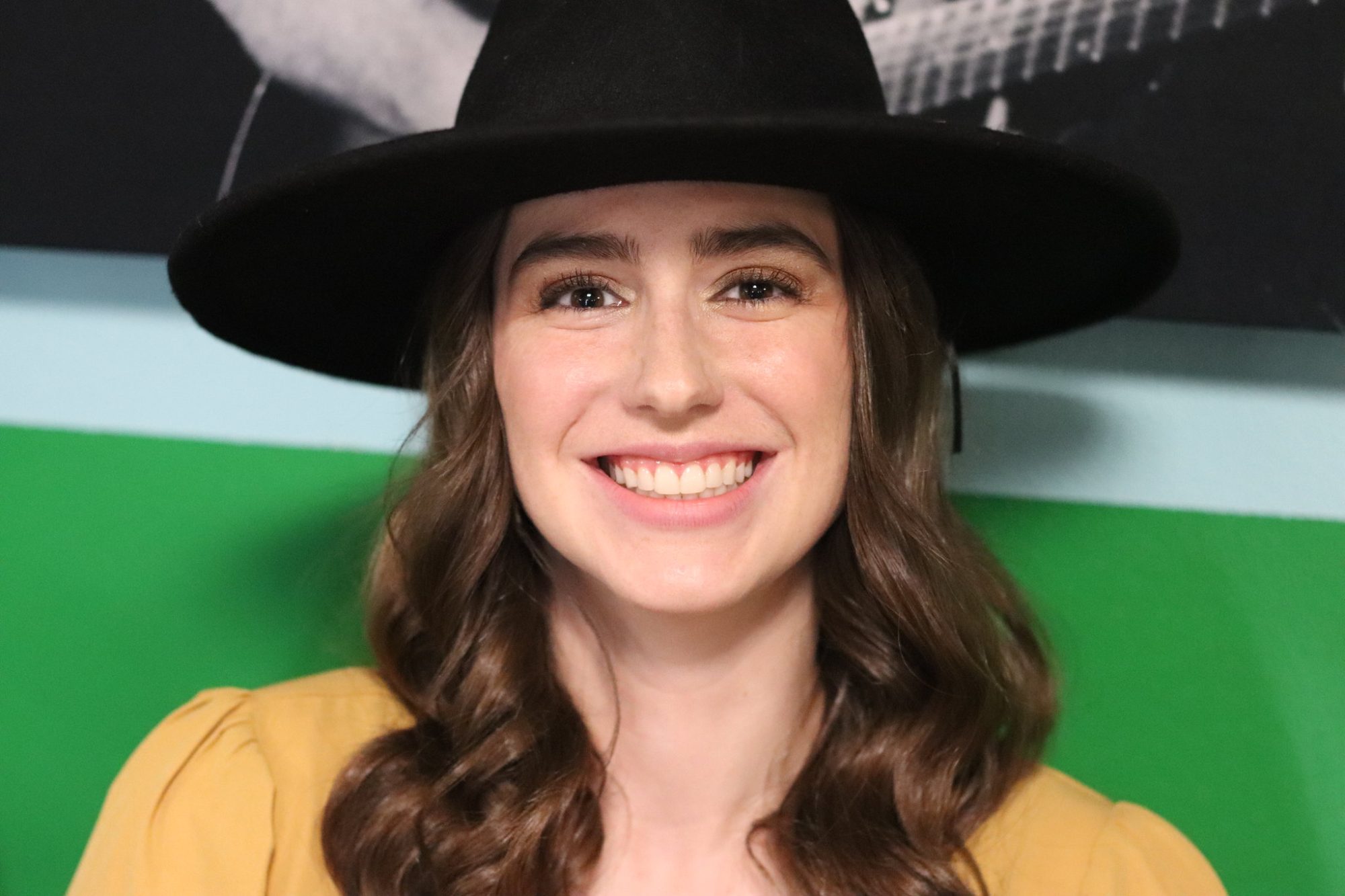 Despite her lifelong passion for singing, "The Voice of Hunt County" was her first time to participate in a singing competition.
Produced by Greenville Theatre Works, the competition is open to singers of all ages living in Hunt County. The producers plan to allocate proceeds to a different non-profit each year. Proceeds from this year's competition benefited CASA for Hunt County, an agency that advocates for underage children involved in court cases.
Nearly 60 contestants signed up for the competition. Only 20, including Carter, advanced to the second round to perform for a live audience and three judges on Friday, April 14.
Carter chose to sing "Still Rolling Stones" by Lauren Daigle for Friday's performance. She remembers feeling extremely anxious as she awaited her turn.
"I was a nervous wreck," Carter said. "I remember hearing the audience cheering for everyone while I was backstage. I hope they know how much I appreciated their support. It really helped calm my nerves."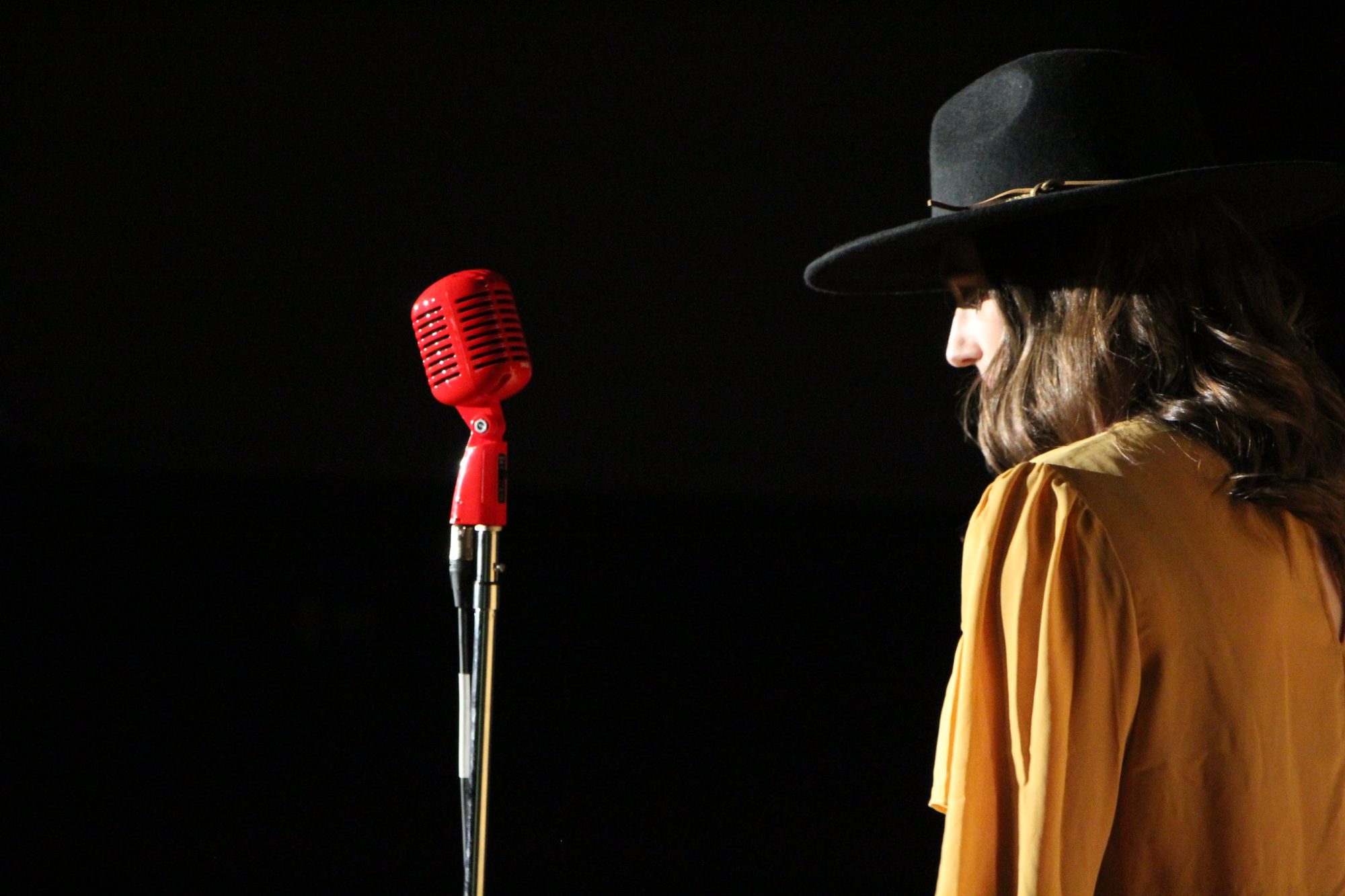 Despite her nerves, Carter felt confident in her second-round performance.
"I felt I did a really good job," Carter said. "The song requires a lot of energy, and I was able to channel my nerves into my delivery. The audience seemed to enjoy it as well."
Judge Sydnee Lynn Hawkins also enjoyed the performance. She utilized the wild card slot to advance Carter to the next round.
The final 12 competitors performed on Saturday, April 15, where the audience voted for the winner by purchasing voting tickets. That night, Carter sang "Set Fire to The Rain" by Adele, "Jesus Take the Wheel" by Carrie Underwood, and "The Climb" by Miley Cyrus.
"My favorite song that night was 'The Climb,'" Carter said. "I was still nervous, but I felt better knowing I'd already had a great experience, met some amazing people and made memories I'll never forget."
The audience rewarded Carter's heartfelt performances with their votes. She recalls feeling shocked when she was declared the winner.
"I could feel my heart pounding out of my chest. I never thought I'd make it into the top 12, let alone the final three," she said. "When they called my name as the winner, I couldn't believe it. I was so flabbergasted that I could barely find the words to thank everyone for their support."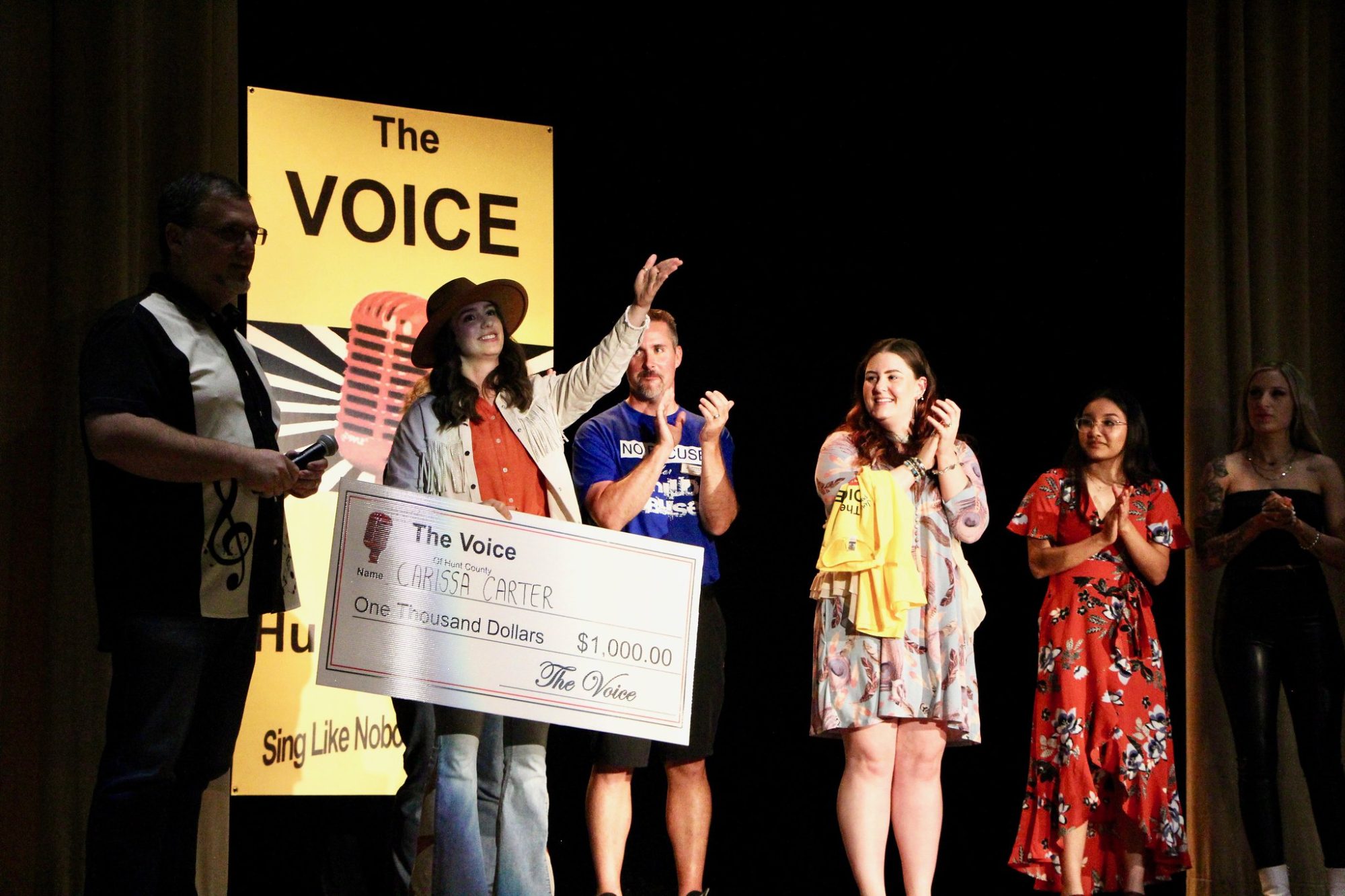 She added: "My fellow contestants were so gracious and did an outstanding job. The judges were also amazing and had great pointers for all of us. I learned so much from everyone, and I appreciate the memories we made."
Winning the competition helped Carter connect with a larger audience, which was one of her goals for signing up. She won a $1,000 prize, a recording session at Brick Row Music in Commerce and earned the opportunity to perform at the Hunt County Fair and the Hunt County Festival of the Arts.
"I can't thank the contest staff and CASA enough for their support," Carter said. "I'm grateful to them for planning, coordinating and hosting such a wonderful event!"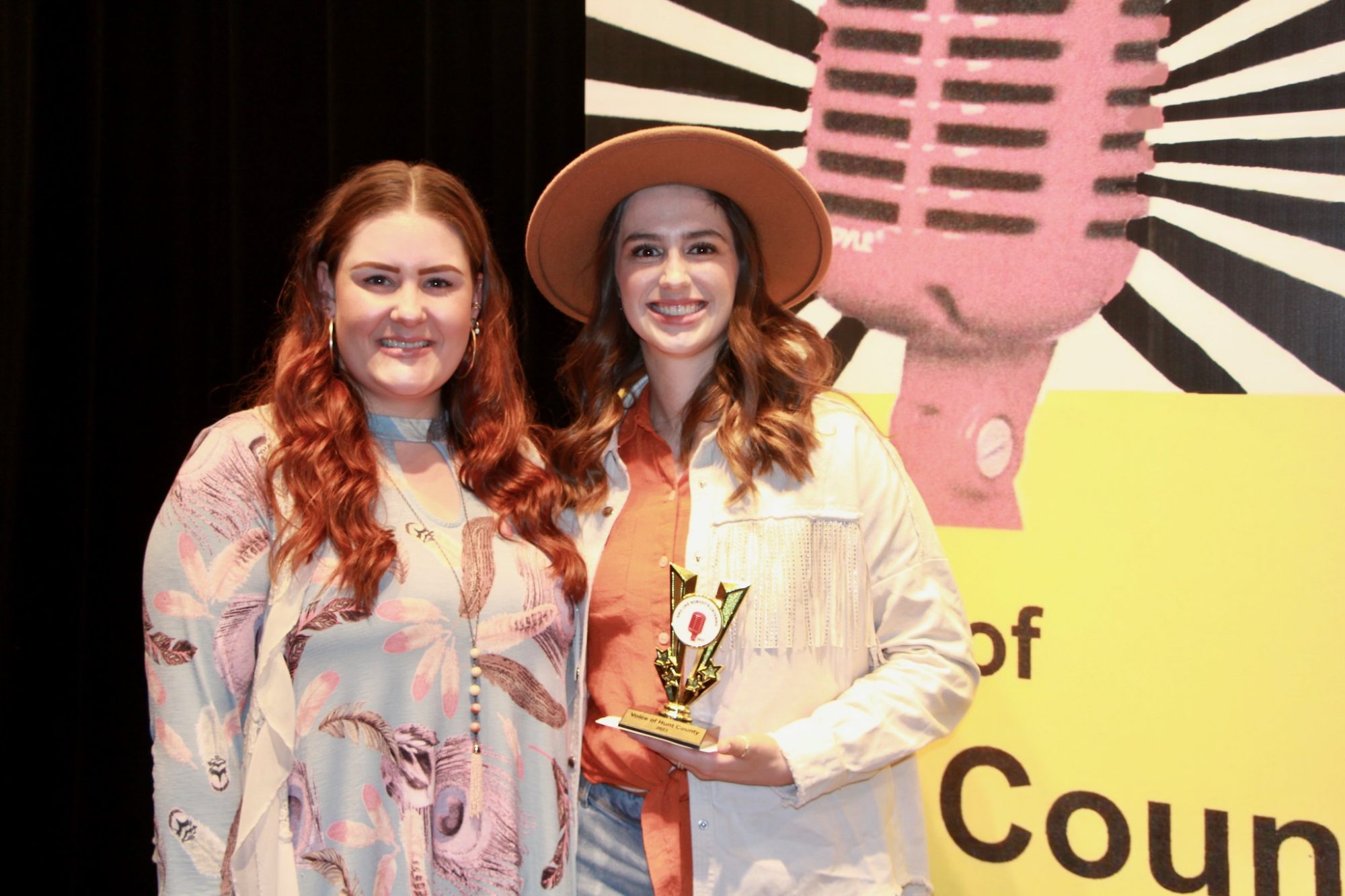 As a student at A&M-Commerce, Carter participated in the Honors College and graduated this May with a Bachelor of Arts in Political Science. Now, she hopes to pursue a full-time singing career.
"My goal is to reach a place where I can connect with more people through singing," Carter said. "I know I want to help people, and music is my favorite way of doing that."
View a gallery of images from the competition at www.Flickr.com/photos/TheVoiceofHuntCounty. Follow Carter's music career at https://linktr.ee/carissacarter.