A&M-Commerce Invests in Employees with New Professional Development Series
Amid post-pandemic trends in the workplace that focus on improving employee job satisfaction, a new professional development series at Texas A&M University-Commerce promises to empower employees and foster rewarding work experiences.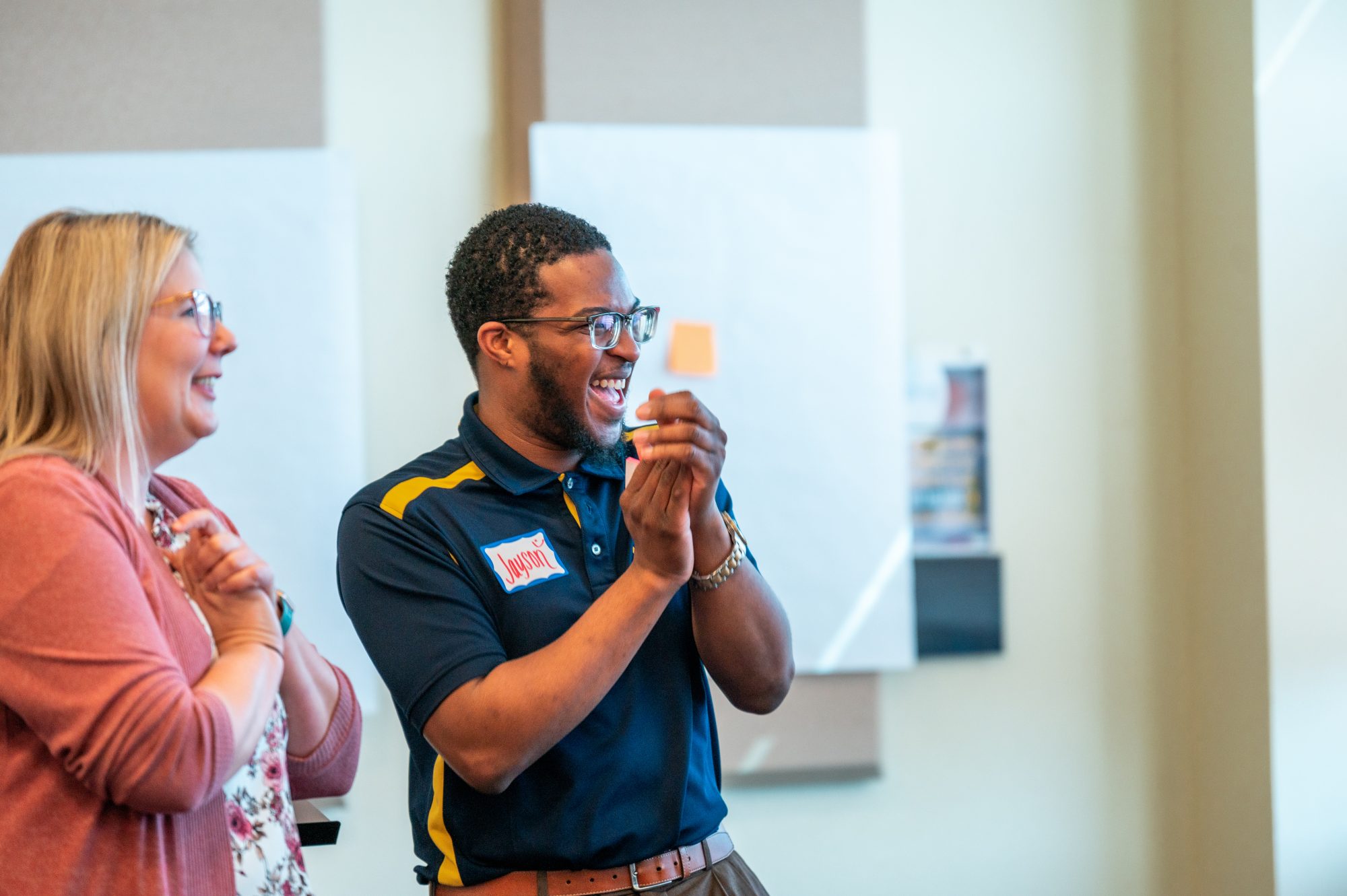 Dubbed "Investing in US," the series of for-credit courses will be offered to faculty and staff in eight-week terms at no cost in Fall 2023. Employees are not required to use vacation or compensatory time to attend classes, which will be presented during work days.
Dr. Carrie Klypchak, senior executive director of academic investment at A&M-Commerce, said the initiative aims to invest in employees' professional growth and fulfillment.
"The A&M-Commerce community is blessed with amazing faculty and staff who are continually committed to our students' and colleagues' success," Klypchak said. "We want to energize their efforts with a positive and joyful development program that supports a progressive workplace for everyone."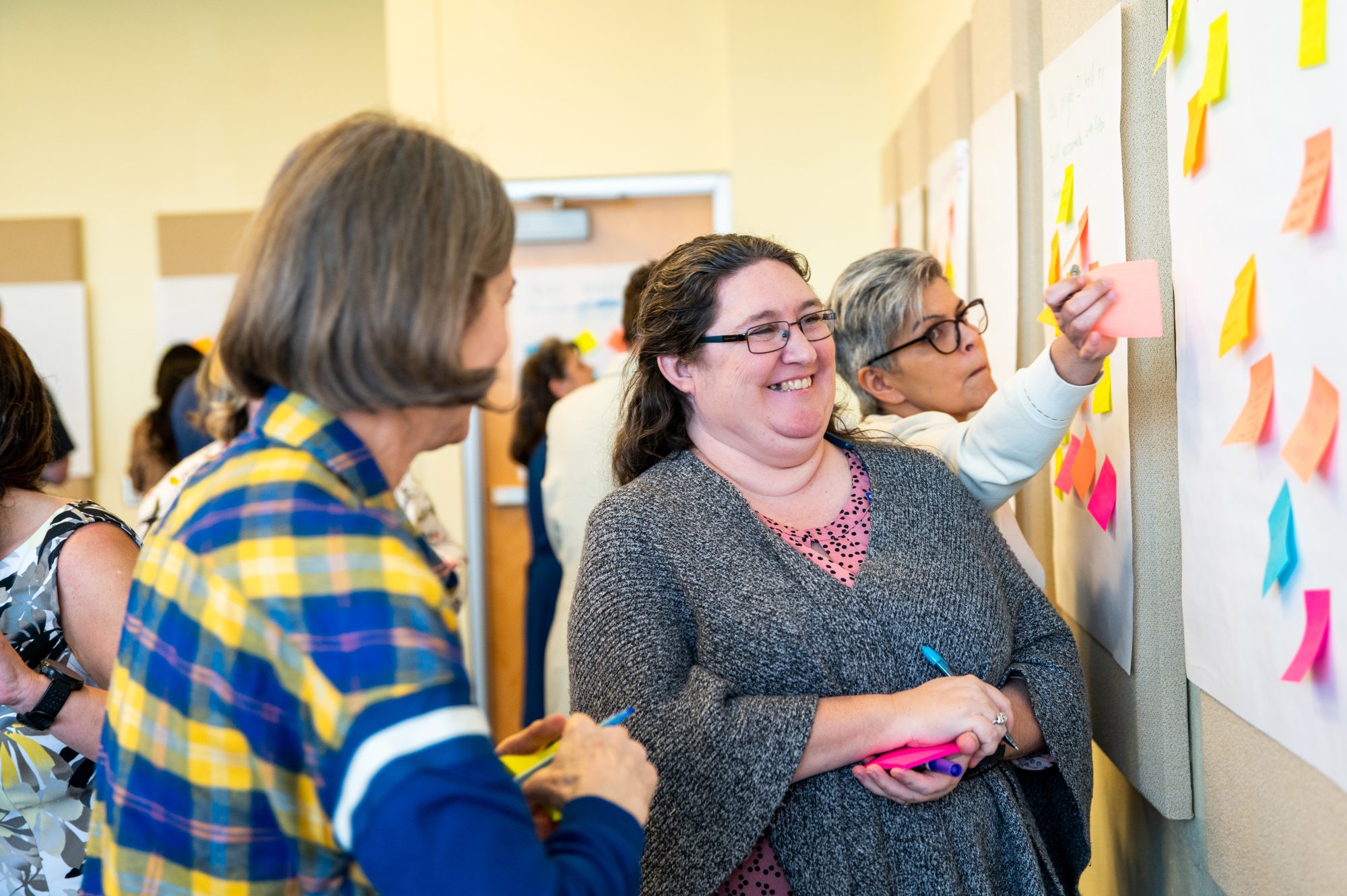 Designing Your Life
More than 80 employees signed up for the series opener, "Designing U: Leadership I," which soft-launched in Spring 2023 as a seven-week course.
Dean Yvonne Villanueva-Russell and her team in the College of Innovation and Design spearheaded the effort, utilizing the popular "Designing Your Life" principles developed by Bill Burnett and Dave Evans at Stanford University.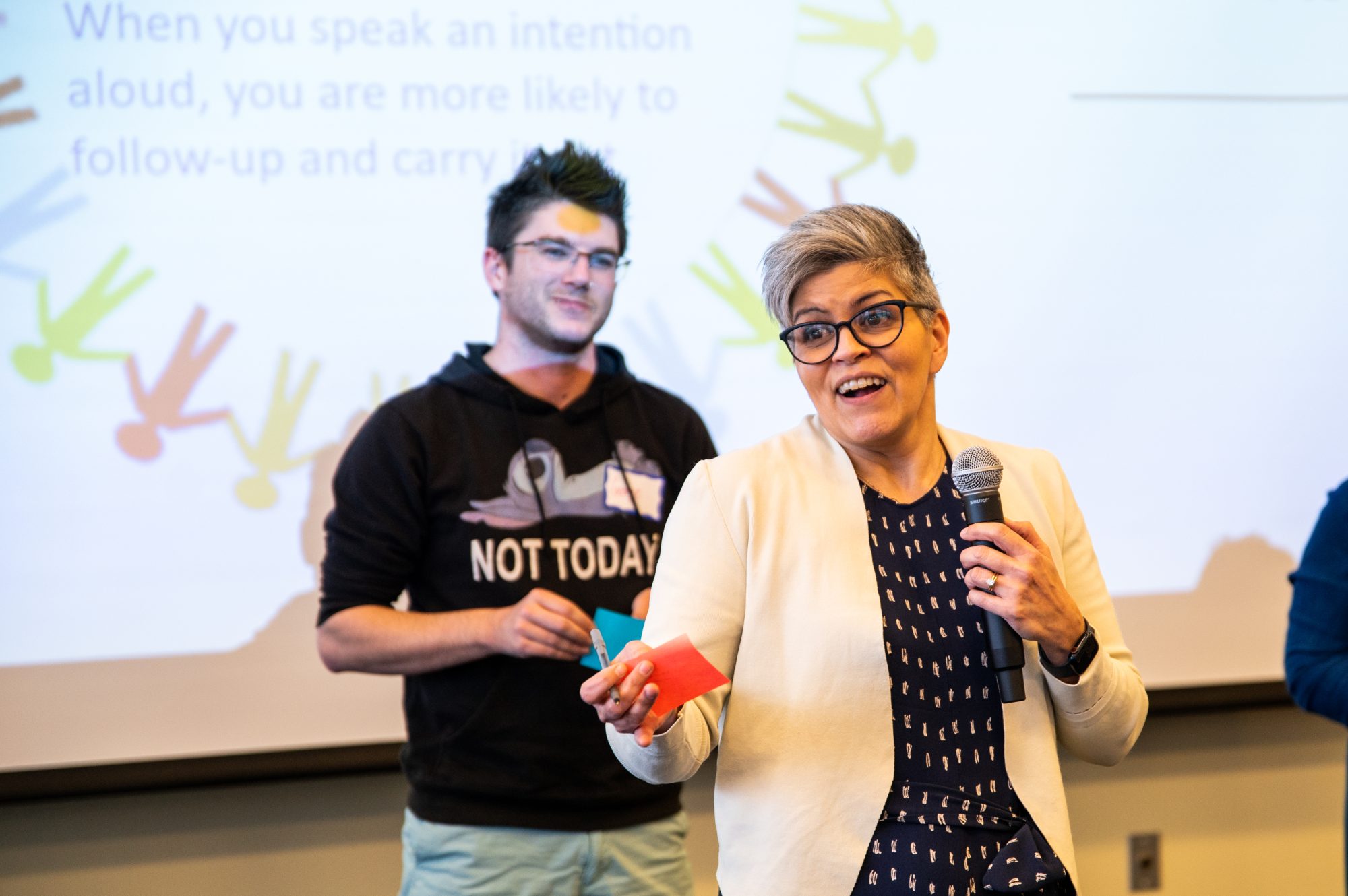 The coursework guided students through a process of self-discovery to identify their core values and explore their sources of motivation. Students learned brainstorming and model testing tools to increase creativity and collaboration, engage in career goal setting, and analyze leadership methods related to their career trajectories.
The university's unique approach to helping employees upskill has been well received. Participants praised the course's flexibility, relevance and positive impact on their work.
"We all have opportunities to lead each day," said Ancy Thomas Westbrooks, an administrative assistant for the Department of Mathematics. "You don't need to be a manager or executive; you can lead wherever you are, regardless of your role."
View a photo gallery of the Designing U: Leadership I course.
Future Course Offerings
Moving forward, the series will be facilitated through the university's Office of the Provost and Academic Affairs and will include a variety of topics and themes.
"We anticipate offering a wide range of course topics when the series officially launches in fall," Klypchak said. "And, by popular demand, we're excited to offer additional in-depth courses on design thinking and leadership."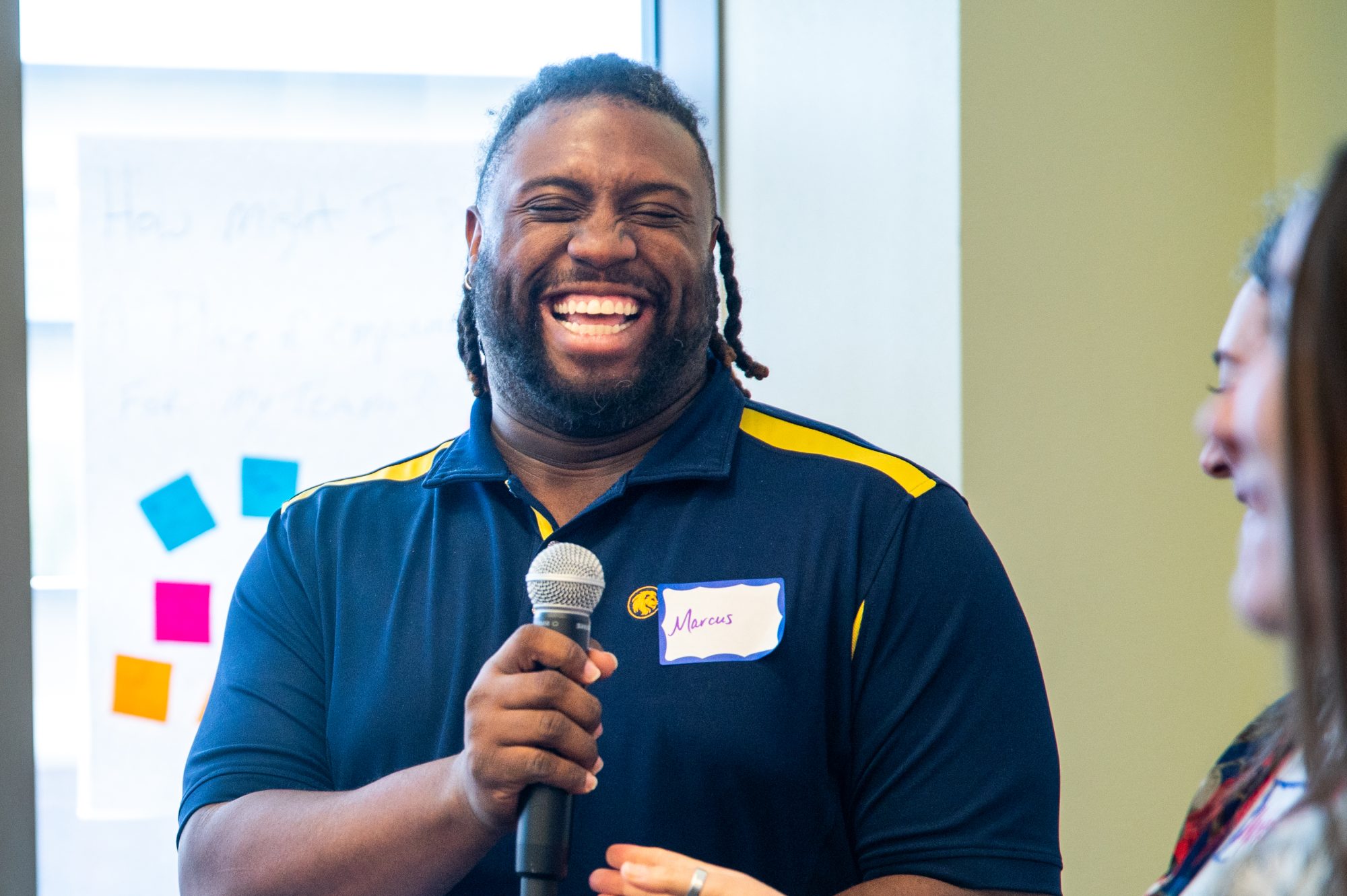 Klypchak said most courses will be offered face-to-face once weekly, with occasional courses available fully online. Employees may participate in one class from the available topics each semester.
Registration for Fall 2023 will open this summer. Courses include:
Designing US I and Designing US: Administrators and Directors
Principles of design thinking for personal and professional growth
Leading US
Leading from where you are
Fostering a Culture of Belonging and US
Online ACUE-designed course supporting inclusive university work environments
University employees who are ready to unleash their potential and thrive in their professional journeys may contact [email protected] to learn more about the Investing in US professional development series at A&M-Commerce.