Morris Recreation Center at A&M-Commerce Celebrates 20 Years
The Morris Recreation Center (MRC) at Texas A&M University-Commerce marked its 20-year anniversary with a dazzling casino-themed celebration on Nov. 9. The event drew a large crowd of students, former MRC staff, and current university faculty, staff and MRC members. Attendees enjoyed an enthusiastic evening of casino games, magic, food, mocktails, and various raffle prizes.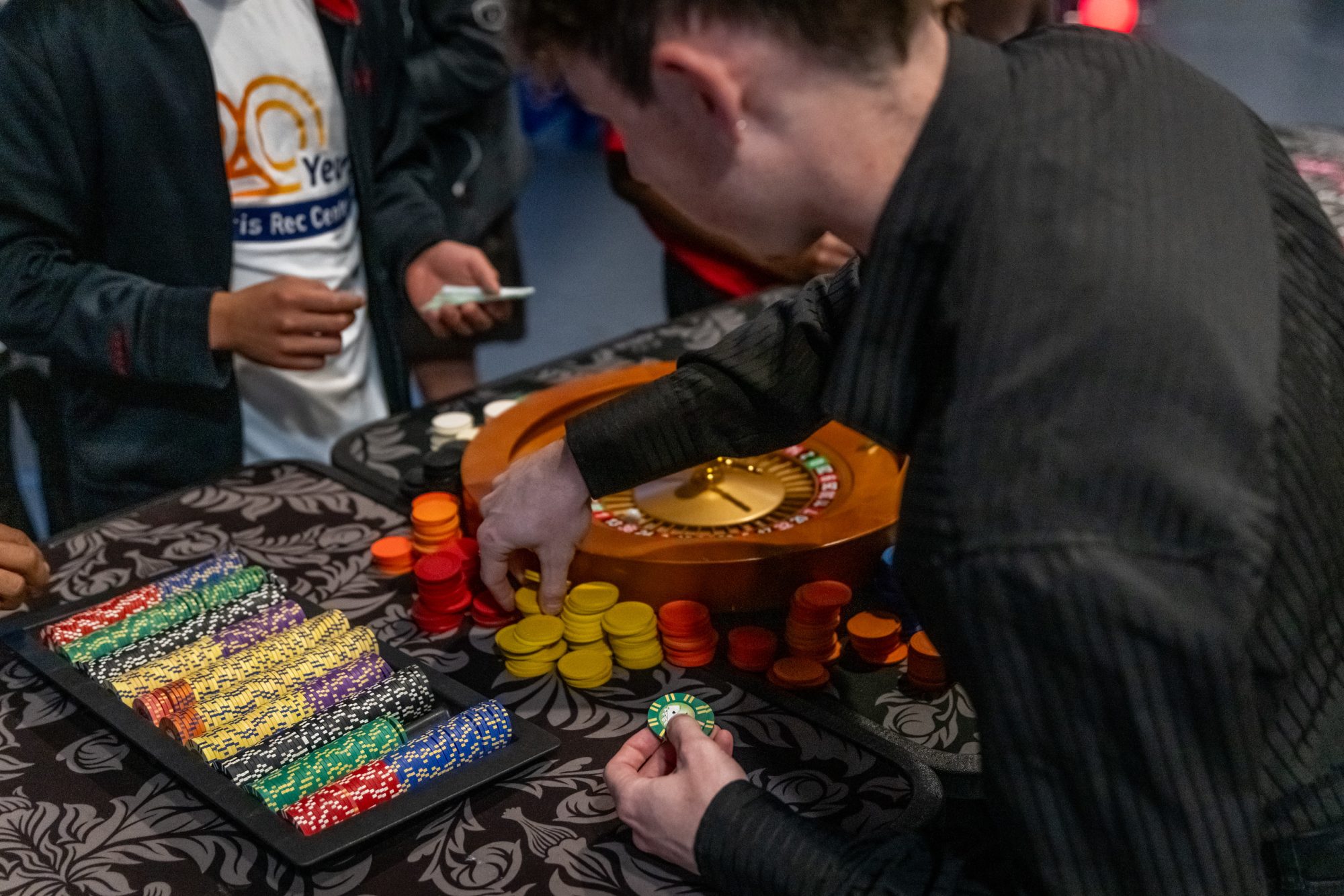 History of Growth
Named in honor of former A&M-Commerce President Jerry D. Morris, the recreation center opened its doors in Fall 2003, marking a monumental milestone for the university as the MRC replaced the aging Zeppa Center, which served the university community from 1976 to 2001.
In the two decades since opening, the MRC has become more than a physical space; it has evolved into a community hub for camaraderie, personal development and wellbeing.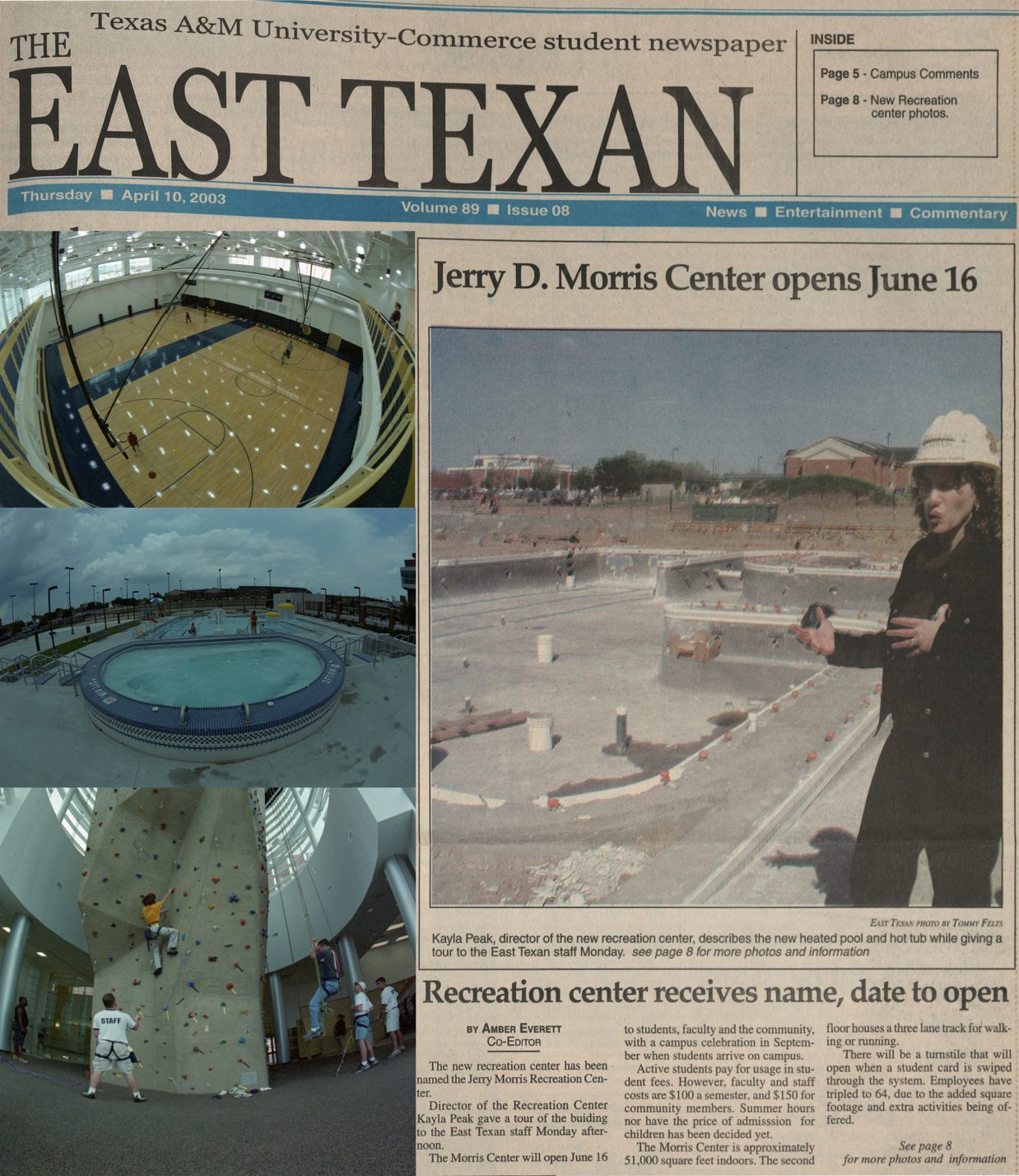 From its humble beginnings to its modern facility, the center has continually adapted and expanded its offerings to meet the ever-changing needs of the A&M-Commerce community. Driven by the mantra "Active Body. Active Mind," the MRC has transformed from a place solely for recreation and fitness activities to a vital resource helping students and community members prioritize movement and activity as an integral part of their overall wellbeing.
The MRC boasts an impressive array of amenities, catering to members' diverse interests and needs. Visitors can find advanced fitness equipment, an indoor climbing wall for adventure seekers, basketball and racquetball courts for those who enjoy competitive sports, and activity rooms for group fitness activities. Outdoors, a sprawling pool and the multi-activity courts (MAC) provide space for various recreational activities.
As Campus Recreation's base of operations, the center's reach extends beyond its walls. Campus Recreation also manages the Cain Sports Complex, which provides space for organized sports and activities. Additionally, the Outdoor Adventure Center features activities and equipment rentals throughout the year to encourage individuals to explore nature and engage in the great outdoors.
Future Fitness
With the candles out and the cake consumed, the MRC is squarely focused on growing to meet the university community's future fitness needs.
Based on insight from students and members, planned expansion projects include accessibility upgrades to the front entrance, adding office space to better accommodate the growing staff and relocating gear rentals from the Outdoor Adventure facility to the MRC for better convenience.
Another key focus will be providing improved access to the pool and outdoor courts to create a more interconnected and functional space. An additional activity room, expanded fitness space, lighting and other aesthetic upgrades are also on the agenda.
"We are excited for the upcoming MRC expansion, which will allow us to provide more vibrant and inclusive fitness opportunities for the A&M-Commerce community," said Autumn Johnson, director of Campus Recreation. "The MRC and Campus Recreation have an amazing history and we look forward to building a bright future."
Lasting Legacy
The MRC's 20-year anniversary celebration commemorated its enduring impact at A&M-Commerce. The center has kept the campus community active and fit, while playing a pivotal role in fostering a sense of belonging, personal growth and an enhanced quality of life.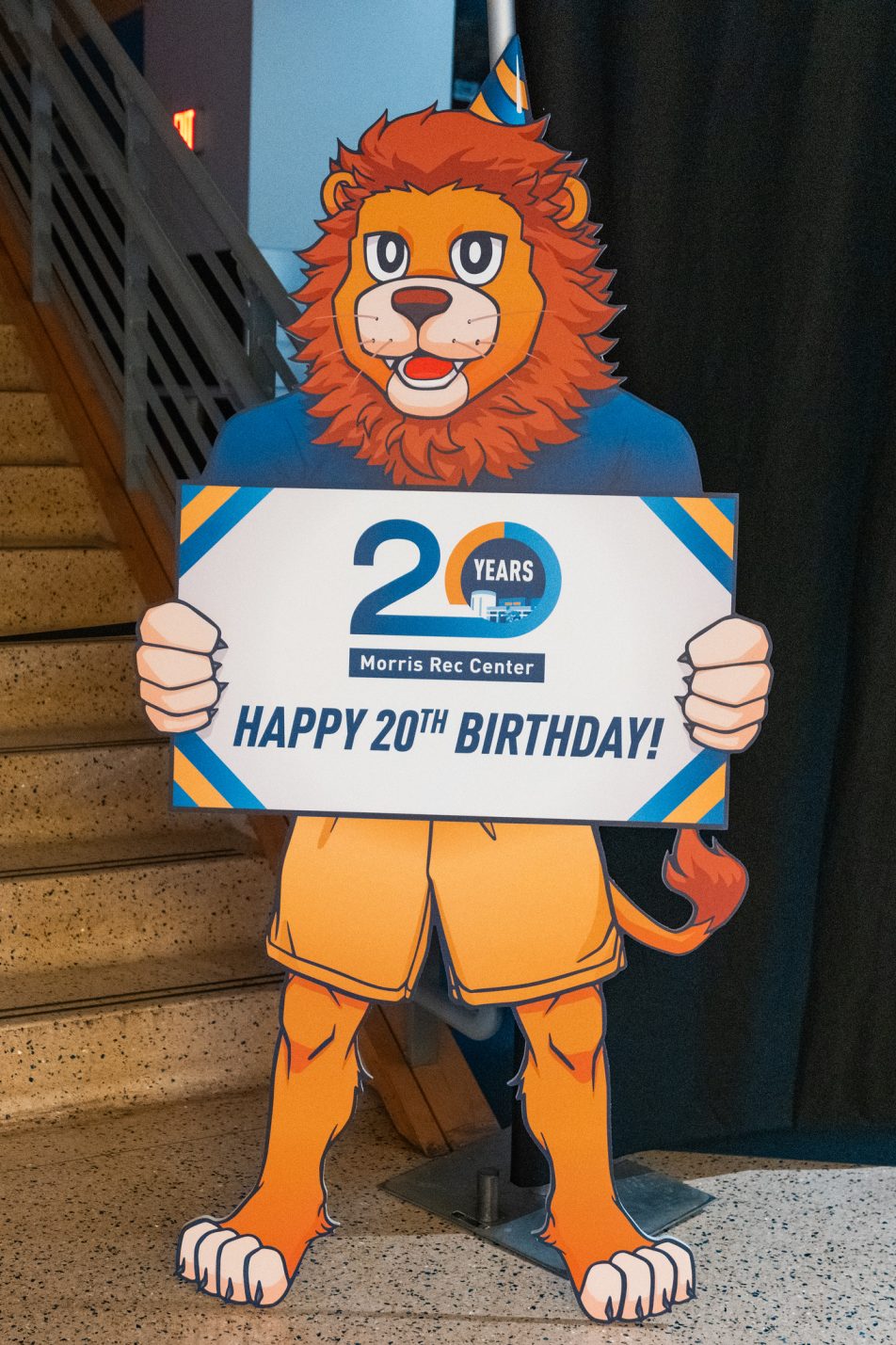 Looking ahead, the MRC remains committed to its mission of promoting an active body and mind, setting the stage for many more years of excellence in promoting physical and emotional wellbeing.
View photos and a commemorative video from the event and explore a photo history of the Morris Recreation Center.
Spark your wellness revolution and elevate your lifestyle. Explore the many amenities, events and membership options available through Campus Recreation at A&M-Commerce.