TAMUC Employees Build Bridges to Student Success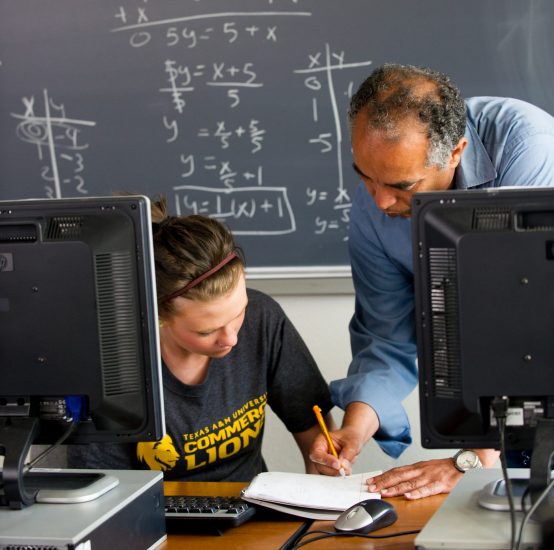 Nearly a quarter of Texas A&M University-Commerce employees are Bridge Builders, a term referring to current faculty and staff who give financial gifts to the university. The Philanthropy and Engagement team at A&M-Commerce is hoping to boost that percentage over the next three years.
The name "Bridge Builder" was inspired by a 19th-century poem by Will Allen Dromgoole about a wise man who built a bridge to help a young person "cross a chasm, deep and wide." The metaphor aptly describes the effects of employee giving. With help from faculty and staff, students gain access to their education and career goals.
According to Amber Countis, interim vice president for Philanthropy and Engagement, employee donations are a vital piece of the philanthropic "pie" at A&M-Commerce as they help fund research, scholarships, extra-curricular activities, the Lion Food Pantry and more.
Countis said the national average for university employee giving is 30%. A&M-Commerce falls slightly below that average at 22%, but the philanthropy team is working to lift that number to 50% by fiscal year 2025.
"If each of our employees contributed just $5 per month, then we would be able to fully support the cost of attendance for almost five students per year," Countis said.
_______________________________________________________________________________________________________________________________
Bridge Builder Spotlights
Dr. David Scott, associate dean of the College of Humanities, Social Sciences and Arts, stands among the university's distinguished Bridge Builders. He provides administrative leadership and teaches graduate music education courses in the Department of Music. He is also an active speaker, clinician and guest conductor throughout the southwestern United States.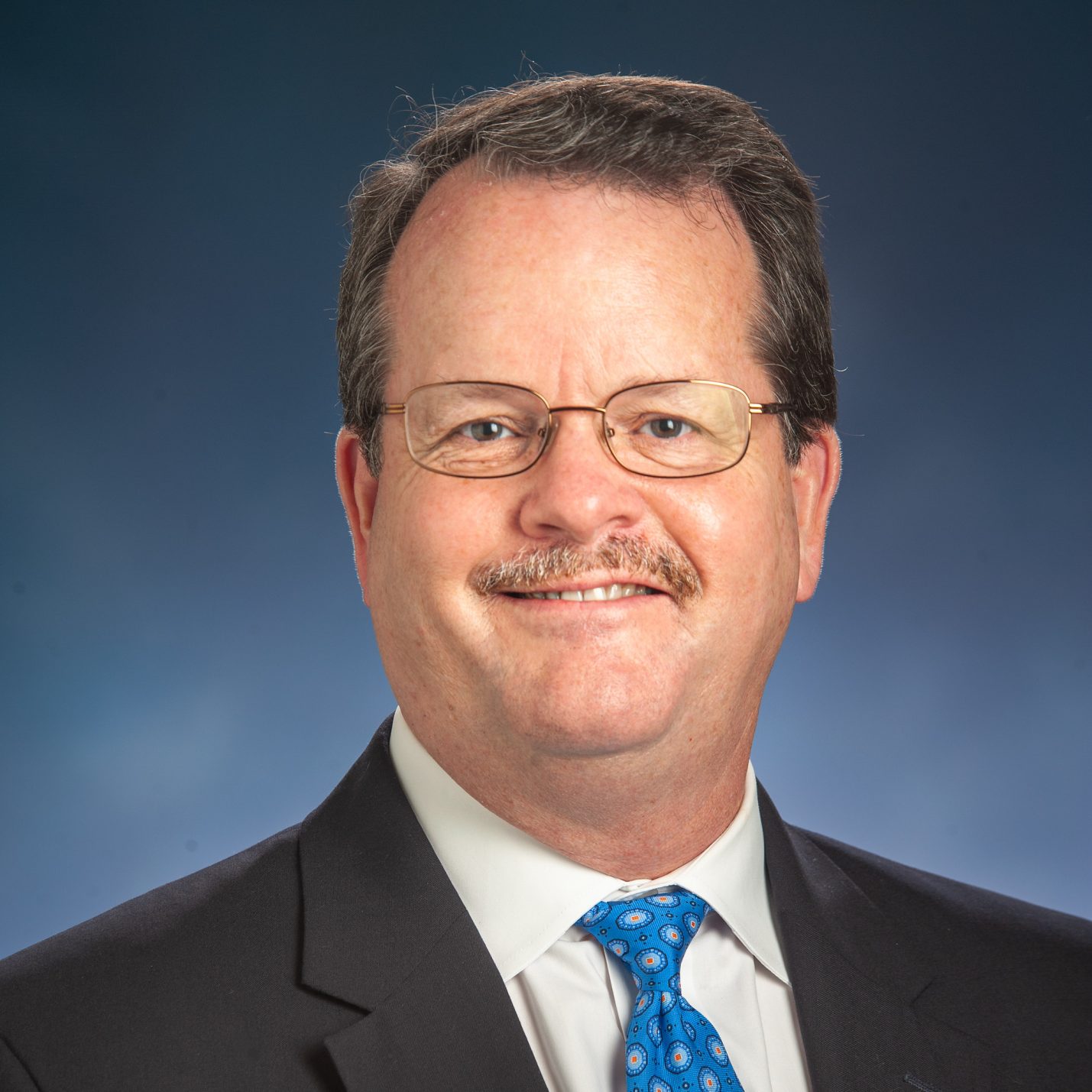 Scott grew up in the desert city of Tucson, Arizona, where his parents were actively engaged in serving their community.
"Most of what I learned about giving came from watching my parents and their friends," Scott said. "It was just understood that you gave to your church and assisted appropriate organizations as you were able. I don't know that I ever was told to give or to serve; it was just obvious that that was what I was supposed to be doing."
Scott said he and his family have received support for their academic pursuits, and now they feel privileged to "pay it forward."
"My wife, my daughter and I have all been fortunate to have been recipients and beneficiaries of scholarships and graduate assistantships throughout each of our academic careers," he said. "The support in each setting has allowed us to fully pursue our academic and artistic goals without the undue burden of significant financial concerns."
Scott added that faculty and staff possess an inside view of student and departmental needs, so they have a unique opportunity to provide support exactly where it is needed. For this reason, Scott directs his contributions toward excellence funds for art, music, and the College of Humanities, Social Sciences and the Arts at A&M-Commerce. Excellence funds are discretionary funds for use in a designated area of the university. He appreciates the flexibility that these funds provide.
"Excellence funds allow us to provide for needs within our departments," Scott said. "If we know an immediate need, we've got to the money to cover it. Leadership can access those funds for both short- and long-term projects."
Scott emphasized that healthy employee giving rates reflect positively on faculty and staff, which makes a difference on grant applications. He said granting organizations commonly observe employee giving rates to gauge how invested faculty and staff are in their work and research.
The professor encourages A&M-Commerce employees to enroll as Bridge Builders, no matter how small the amount.
"As more and more faculty and staff provide funding support—even at just dollars per month—it will all come together and to make some big differences," Scott said.
Associate Professor Emeritus Chuck Holt is also a celebrated Bridge Builder. Holt served in the Department of Educational Leadership at A&M-Commerce for ten years before his retirement in 2020. He continues to teach superintendent classes at the university part-time while his wife, Donna Holt, serves as an adjunct instructor in the Department of Math.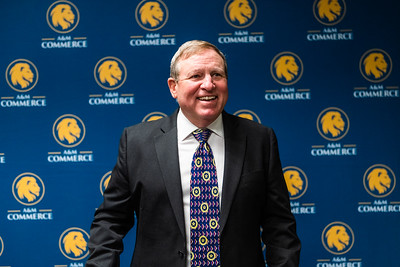 Dr. Holt defines Bridge Builders as individuals who hand off opportunities to the next generation.
"I was handed an opportunity to go to a high-quality, state-supported school with help from scholarship donors. I feel like all of us who benefited from a college education need to make sure the next generation has that opportunity, too," Holt said.
Holt is a first-generation college graduate from Texas A&M University. Although his parents valued higher education, they were a hard-working farming couple with six children, and they were unable to pay for Holt to attend college.
"We just had to go out and get it on our own," Holt said. "I remember they helped me pack up to go to A&M, and the next time they came down there, I graduated."
Combining a substantial scholarship from Moorman Company—an agricultural enterprise—with a part-time job as a farm hand, Holt was able to remain at A&M through graduation. His wife, Donna, received a National Merit Scholarship to attend A&M and eventually become a math teacher.
To pay it forward, the couple directs their giving toward three special endowments: The Dr. Chuck and Donna Holt Educational Administration Endowment provides scholarships to doctoral students in the educational administration program; The Ruth Tuttle Garber Memorial Endowment—named after Donna's grandmother—offers scholarships to undergraduates pursuing careers in elementary education; and the Dr. Chuck Holt and Donna Holt Math Educator Endowment supports students who are working toward math teacher certification.
"We hope our endowed scholarships will change lives and family stories for generations to come, particularly when so many of our students are first-generation college graduates like I was. Higher education can change the course of an entire family," Holt said.
_______________________________________________________________________________________________________________________________
Countis expressed her appreciation for the university's Bridge Builders.
"Faculty and staff already invest so much of their time and effort into improving A&M-Commerce and transforming students' lives. When they give back financially, they are exhibiting next-level commitment to our university. It is so inspiring and part of what makes the Lion family so special," she said.
Learn more about employee giving at tamuc.edu/BridgeBuilders. Employees can provide a one-time gift or sign up for recurring payroll deductions from just $5 per month.