TAMUC's First African American Female Graduate of Accounting Establishes Scholarship Endowment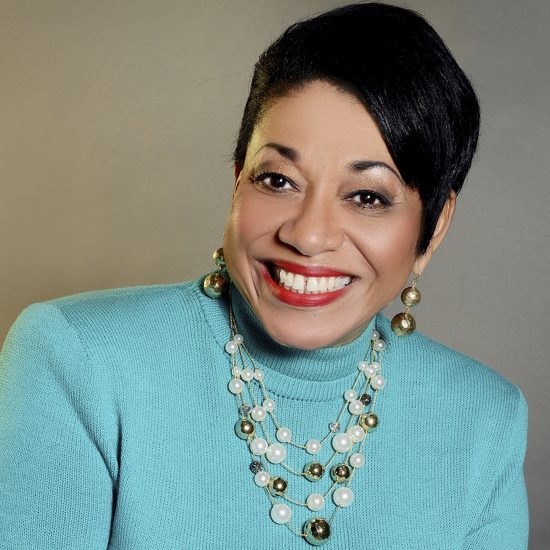 Distinguished Alumna Zenetta Strong Drew made history in 1974 as the first African American female accounting graduate from East Texas State University (now Texas A&M University-Commerce). At the end of last year, she extended her legacy through the Zenetta S. Drew Endowed Scholarship in Accounting, which benefits first-generation accounting majors at A&M-Commerce.
Raised in Kilgore, Texas, Drew graduated as valedictorian of her class and then earned a Bachelor of Business Administration in Accounting at East Texas State University.
For the past 35 years, Drew has served as executive director of Dallas Black Dance Theatre. Under her administrative leadership, the company has grown from a community organization to a fully professional dance company. The theatre has performed on some of the world's most prestigious stages, including the Lincoln and Kennedy Centers and the Olympics. The company's yearly services have grown from 30 to over 600, and audiences have increased from 20,000 to 150,000 annually. To date, the company has performed in 31 states, 15 countries and on five continents.
Drew has remained involved with A&M-Commerce in numerous ways over the past several years. In 2016, she became the university's first African American female to receive the Distinguished Alumna award by the Alumni Association. For the past 15 years, Drew has also served as an Alumni Ambassador for the College of Business, providing mentorship and support to accounting students. She is also a current member of the university's Foundation Board.
The Zenetta S. Drew Endowed Scholarship in Accounting reflects Drew's passion for helping students access higher education. For her, a scholarship award means someone believes in you. No matter the dollar amount, students thrive when they know someone cares.
"The feeling that your achievements are valued matters," Drew said.
Although Drew is not a first-generation college student—she's third-generation—she has witnessed the positive impact of scholarships, especially on first-generation students. For over 25 years, her family has pooled their money to provide an annual scholarship to a graduating senior from East Texas.
Looking back, she reflects on the influence of these scholarships.
"One year, the recipient was a first-generation student who planned to attend Baylor," Drew said. "The scholarship was only $500, but his dad came back and said, 'It wasn't the amount; it was the fact that he could at least be proud enough to say he got a scholarship.' That young man became the first African American male teacher at his hometown high school."
Drew added: "And then there was the father who repeated the same sentiment every time he saw my family. He'd say, 'You all gave my son a scholarship, and that was his proudest moment.'"
According to Drew, she and many other high-achieving African American students were denied scholarships and other resources in the racist landscape of the 1970s American South. As a result, she feels especially moved to support today's students. She wants to assist A&M-Commerce as it continues to welcome and serve first-generation and minority populations.
Through her endowed scholarship, Drew specifically hopes to encourage first-generation students to pursue accounting.
"An accounting degree prepares one for a number of work roles and positions besides accounting and can create opportunities for a rewarding career across many industries," Drew said.
Dr. Michael Opara, interim head of the Department of Accounting and Finance at A&M-Commerce, expressed appreciation for Drew's influence on students' lives.
"As an alumnus, Zenetta demonstrates the finest qualities we seek to inculcate in our students," Opara said. "In her long association with our university, she continues to inspire us in our pursuit of professional excellence. Zenetta's support with her generous donation will make a difference in the ongoing achievement trajectory of our current and future students."
Drew emphasized that alumni donors enjoy a unique opportunity to create named endowments. While large corporations often reserve naming rights for mega-donors, A&M-Commerce provides wider opportunities for working-class alumni—from teachers to engineers—to establish named endowments. Drew believes the privilege of attaching one's name to something so meaningful and being remembered for something so impactful creates a wonderful personal legacy.
Amber Countis, associate vice president of Philanthropy and Engagement at A&M-Commerce, described Drew's contributions to the university as "inspiring."
"It is an honor to see Ms. Drew realize her philanthropic goal of assisting accounting students at A&M-Commerce," Countis said. "The impact and influence of her professional career, volunteer work and service to A&M-Commerce are deeply inspiring. I appreciate her efforts to change the lives of students in East Texas and beyond."
Read Zenetta Drew's bio.
To create your legacy at A&M-Commerce, contact our Philanthropy and Engagement division at 903.468.8187 or [email protected].
__
Photo Credit: Brian Guilliaux