"El gran objetivo de la educación no es el conocimiento, sino la acción." – Herbert Spencer
Amada S. Almanza-Montalvo
Advisor for Spanish, Communications, English, Sociology and Undeclared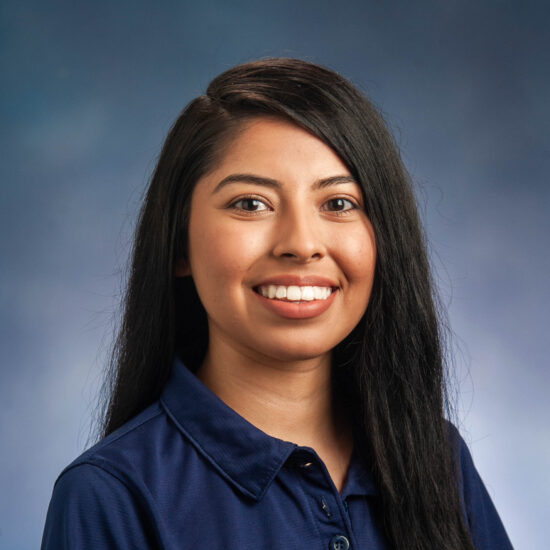 Hometown
Salvatierra, Guanajuato, Mexico
College Major
Spanish, Higher Education Administration
Year Graduated
2020, 2021
Amada is an unDACAmented, unafraid and unapologetic student affairs professional. Advocating for the advancement of Latinx students in higher education through research, scholarship and advocacy, she works to empower other first-generation Latina students pursuing a higher education despite cultural and gendered norms. As an undergraduate student, Amada had difficulty navigating through college as a first-generation immigrant student. Nonetheless, she was able to learn and obtain experience through her struggle to identify with and better serve our students today. In her role, Amada provides continuing support to students for their academic success. Amada strives to help students feel confident even beyond their classrooms. She also serves as an advisor for the LULAC Collegiate Council at A&M-Commerce.
A Conversation with Amada
What would you tell a student who is thinking about attending A&M-Commerce?
A&M-Commerce is a place filled with opportunities for every student. Here you will find lifetime mentors and friends that will help your dreams become a reality!
What makes you passionate about providing guidance to students?
Being able to see the progress of each student semester by semester is what makes me passionate about my current role. I see it as an honor to be able to share special milestones with my students and be their personal cheerleader.
What do you like most about your career?
What I love about my career is that I continue learning new ways to advocate for students through my work. This knowledge helps create the next generation of leaders!
Educational Background
M.Ed., Counseling, Texas A&M University-Commerce, Ongoing
M.S., Higher Education Administration, Texas A&M University-Commerce, 2021
B.A., Spanish, Texas A&M University-Commerce, 2020
Awards and Honors
Outstanding Staff Employee Award, Texas Association of Black Personnel in Higher Education–Texas A&M University-Commerce Chapter, 2020
Social Justice Award, Hunt County African American Leadership Conference, 2019
Professional Organizations
Dallas Association of Hispanic School Administrators, 2022-present
Latinx Staff and Faculty Association, Texas A&M University-Commerce, 2021-present