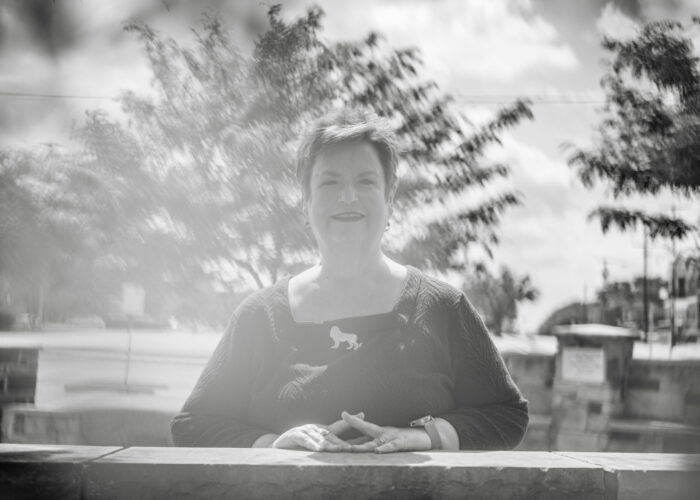 Brenda Morris
Restricted Funds and Executive Events Administration
Office
McDowell Administration 350D
Related Department
VP for Philanthropy and Engagement

College Major
Computer Science
A lifelong Lion, Brenda is an alum who makes a daily difference in the lives of students and donors. She is a first-generation graduate who received her undergraduate degree in computer science during the 1970s, a time when women were breaking barriers. A&M-Commerce was the first public institution in Texas to offer a computer science degree! Today, Brenda works behind the scenes in the Office of Philanthropy and Engagement with donors and scholarships. She continues the tradition of helping first-generation college students and women attain an education. When Brenda is ready to relax, you can find her with family. She has four amazing grandchildren and relishes time with them!
A Conversation with Brenda Morris
What would you tell a student who is thinking about attending A&M-Commerce?
"Today, A&M-Commerce continues to provide what it did for me back in the 1970s – an affordable and accessible college education to students who may not otherwise have an opportunity to pursue their dreams. I was a first-generation college student and would never have been able to afford to 'going off to college.'"
What has been your most memorable moment helping an alum or donor?
"I can't pinpoint a specific moment, but I love my daily interactions with the past, present and future of the university — the faithful alumni and friends who are providing for our current students. In turn, our current students will someday enable our future students to receive an education!"
How has your role changed since you began working at A&M-Commerce?
"Ten years ago, I started as the assistant to the vice president of advancement. Now I'm firmly entrenched in the 'back office' support of the Office of Philanthropy and Engagement and our scholarship process from a donor perspective. I also coordinate events for our office and the president's office."
Educational Background
B.S., Computer Science, Texas A&M University-Commerce, 1978