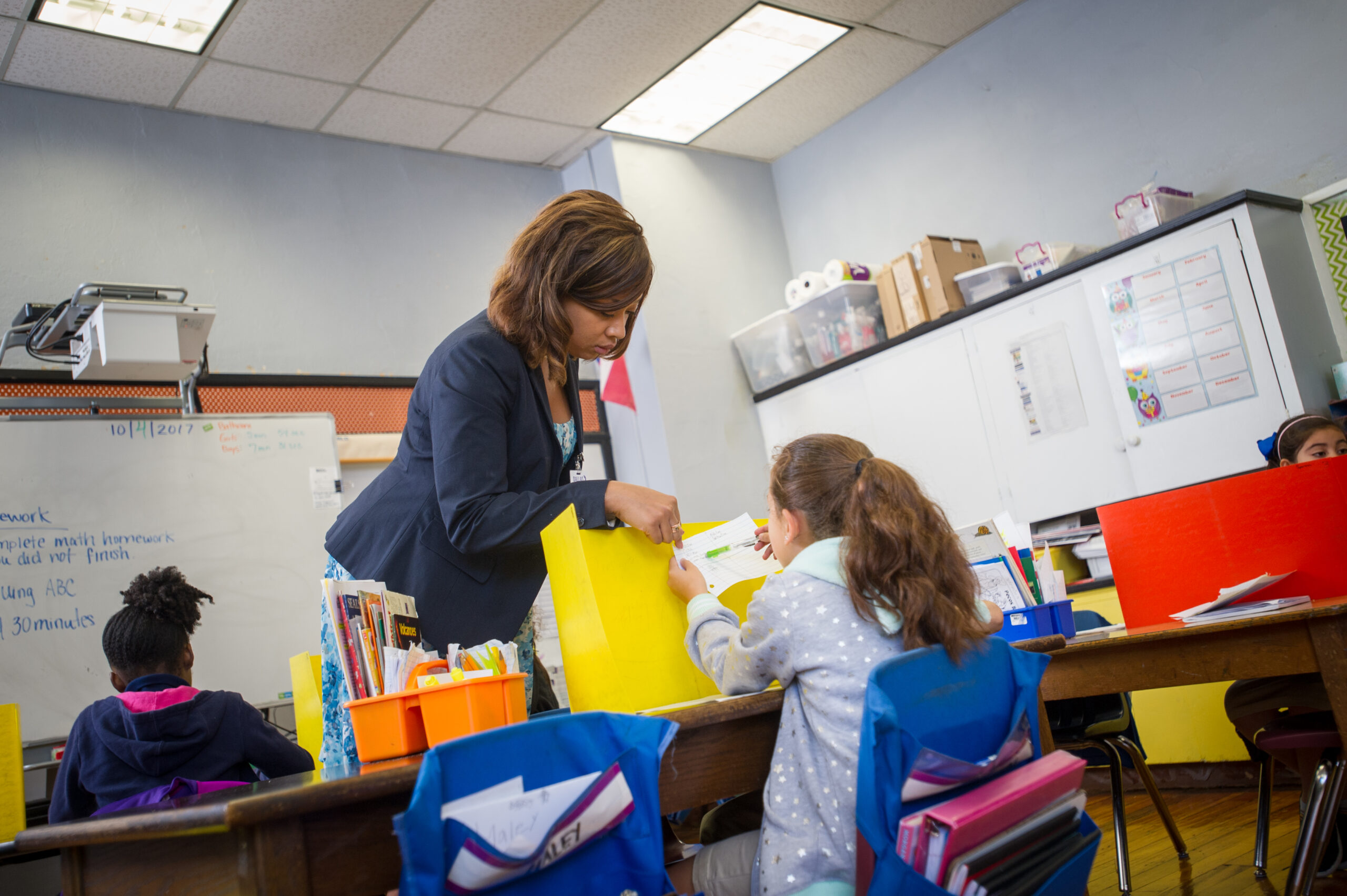 Special Education (MED)

with Educational Diagnostician Certification
You will learn to assess students, analyze the data and develop a plan to help each student get the support they need for success.
Thesis Requirements
Thesis and non-thesis options available
Foreign Language
No foreign language credits required
Students Need Advocates
Is your goal to advocate for students who struggle academically? Our master's degree in Special Education with Educational Diagnostician certification will prepare you to assess students' academic needs and prepare a detailed report and strategies to help them reach their learning potential. Our program cultivates your knack for analyzing data to become a stronger advocate for students struggling academically. Take the next step to earning your master's degree and becoming an educational diagnostician.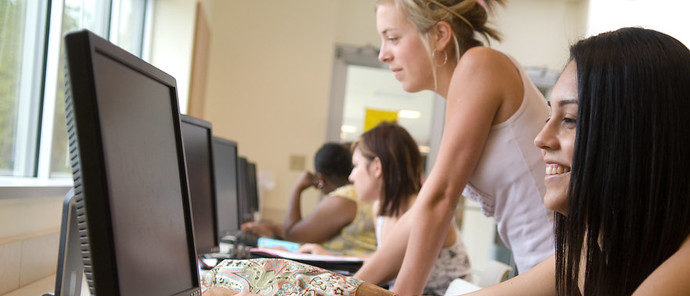 SEE YOURSELF SUCCEED WITH A DEGREE IN Special education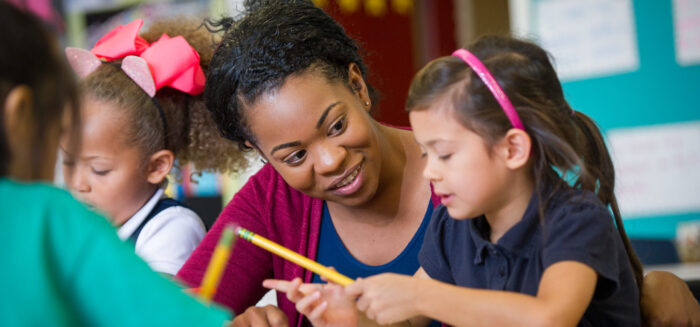 Career Readiness
Reinforce your confidence and skills to become an effective special education teacher through field-based experiences in real-world classroom settings.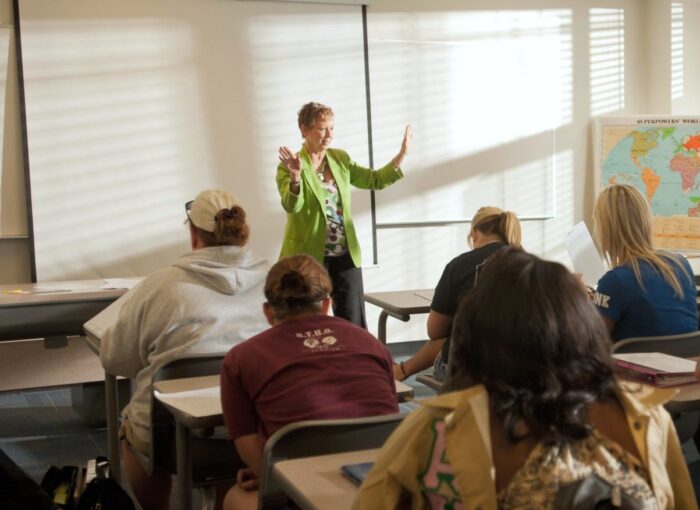 Distinguished Faculty
Work with excellent, supportive faculty to cultivate the skills and knowledge you'll need to work with students of all abilities.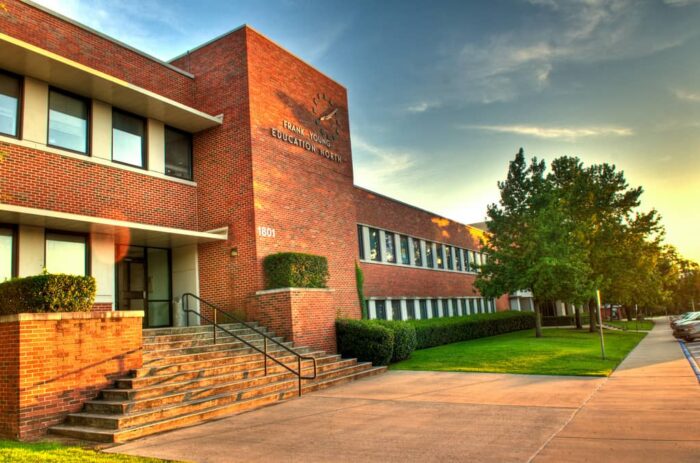 Advice as You Need it
Visit our Mentor Center in the Frank Young Education North building for support and information to help reach your career goals.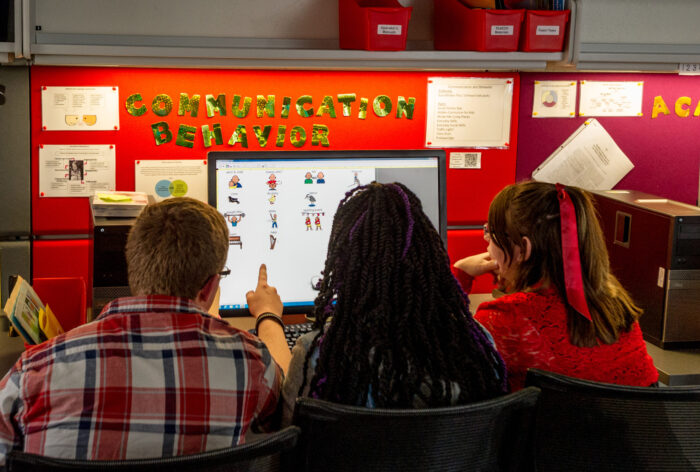 Hands-on Training
Gain experience at the Assistive Technology Lab, designed to assist and empower individuals with disabilities and educate future teachers.
Focus Your Passion
Our department offers two tracks designed to meet your research interests and career goals. Both tracks are offered as a Master of Science (MS) degree.
Thesis Track
Pique your interest in special education diagnostic work. Earn your master's degree while researching a targeted topic as you prepare for your career as an educational diagnostician. Our 42-hour thesis track takes you deep into current research and the practical tools you will need as an educational diagnostician.
Non-Thesis Track
If you're ready for a career change and interested in being an educator but don't have a teaching certificate, we're here to help! Our 39-hour non-thesis track prepares you to design prevention and intervention strategies to help educators work with exceptional learners. It is composed of 36 semester hours of coursework and 3 semester hours in a practicum.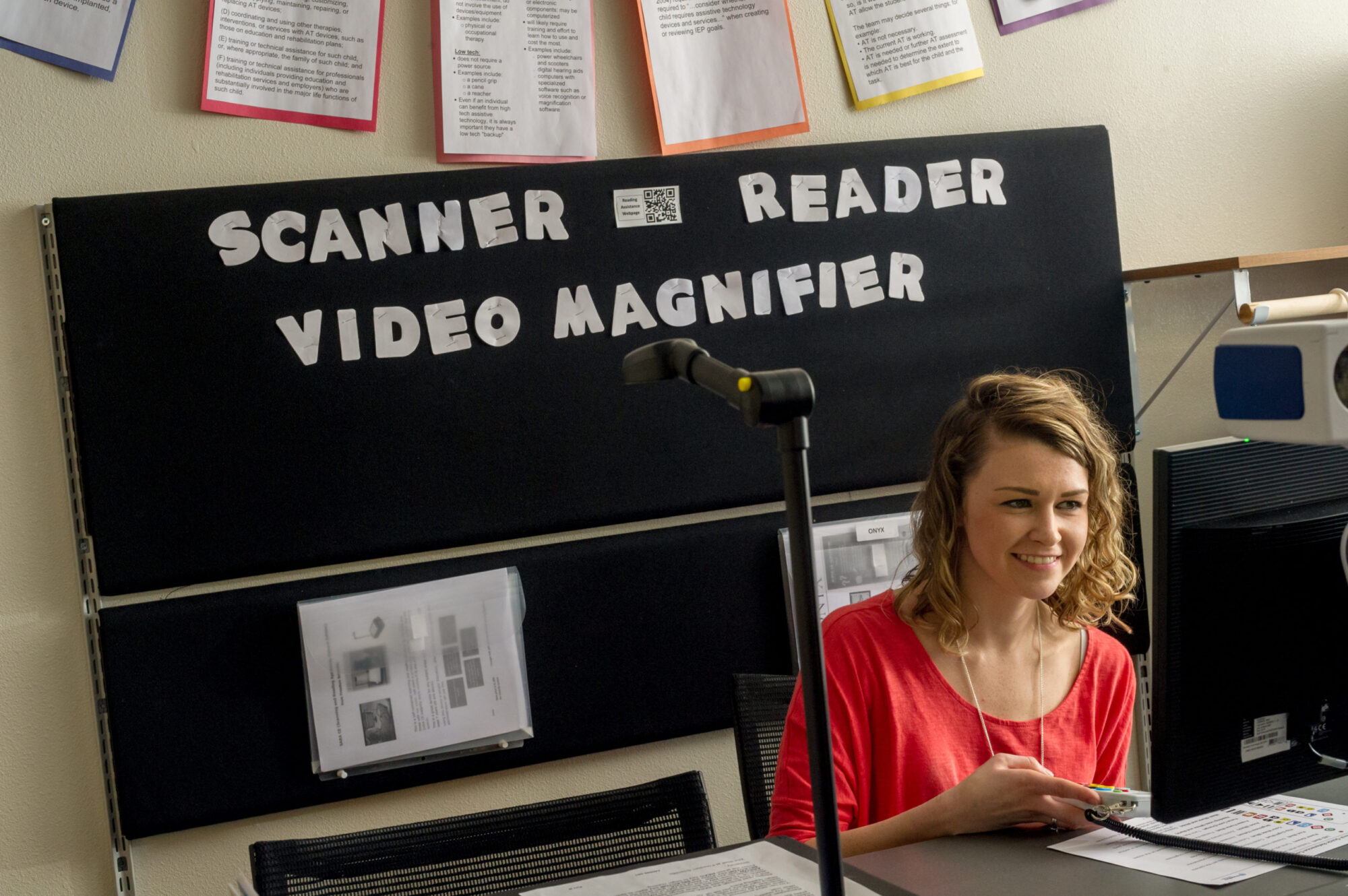 what you will learn
A master's degree in special education offers the opportunity to:
Understand techniques to promote achievement in language, reading and math
Gain knowledge of diagnostic characteristics and their effects on learning
Learn to provide instruction while accommodating students' needs
Earn specific training in diagnosis and intervention strategies for exceptional learners
Conduct behavioral assessments, promote behavioral management and develop intervention when needed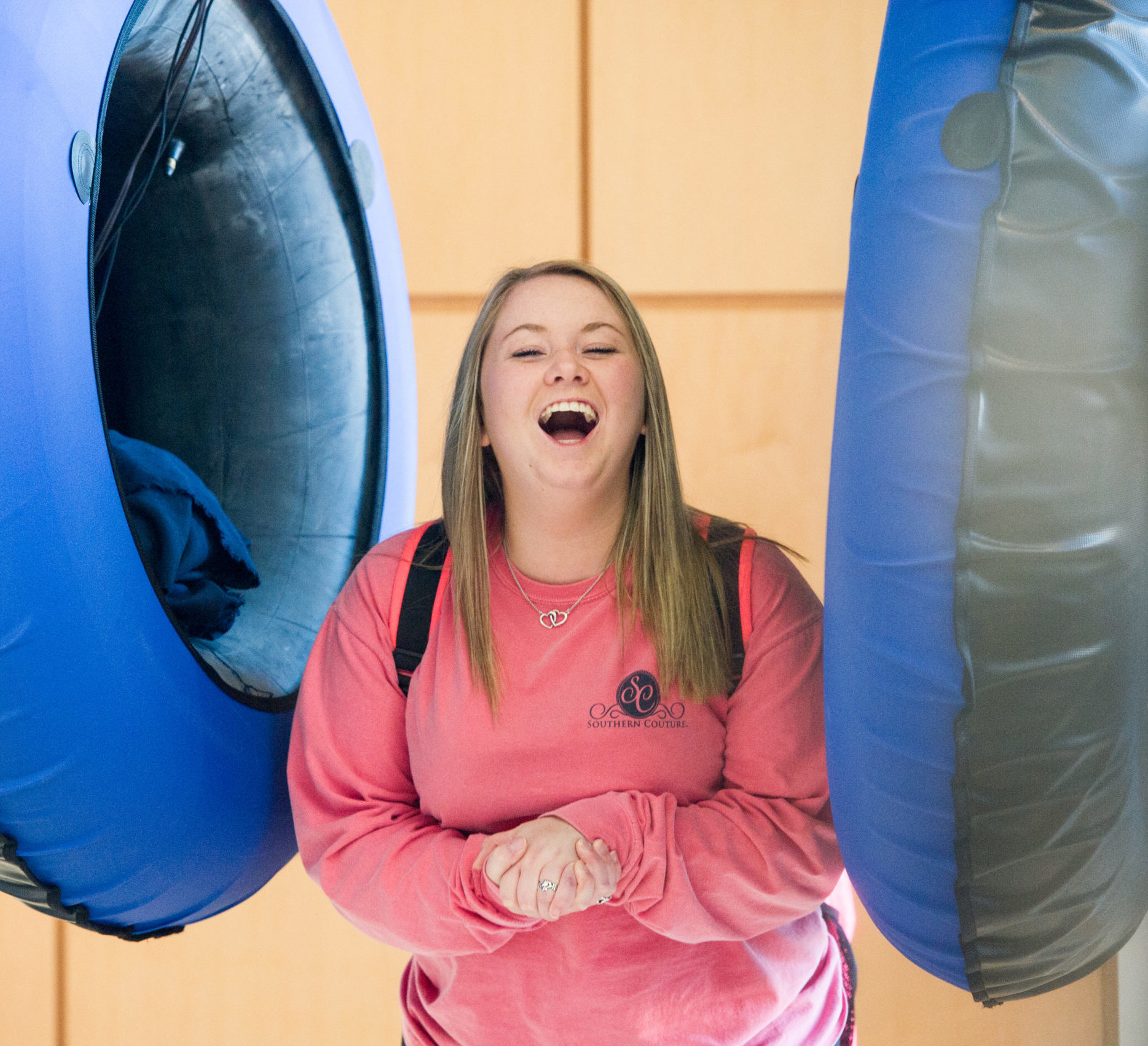 Careers
Gain the recognition you deserve by earning your master's degree in special education. Graduate with confidence, knowing our program boasts a nearly 100% employment rate throughout Texas.
Career Possibilities and Current Median Salaries
Special Education Teacher
Educational Diagnostician
US DOL Bureau of Labor Statistics, Occupational Outlook Handbook, 2019. TEA Staff FTE Counts and Salary Reports, 2020. Indeed.com, 2021.
Featured Courses
Principles of Assessment and Measurement
SPED 572
(Same as PSY 572) Develop a framework for the development of assessment practices with this first course in the assessment sequence. Explore various issues including measurement, identifying and selecting test instruments and conducting the assessment process in an ethical and considerate manner. Prerequisite: graduate standing.
Applied Behavior Analysis
PSY 535
Focus on the basic principles of applied behavior analysis (ABA), highlighting its application to education. You are required to demonstrate mastery of the learner outcomes.
Assessment and Interventions for Social Communication Impairments
SPED 540
Investigate and discuss language development, communication and language-based assessments, social skills training, alternative/augmentative modes of communication, assistive technology devices and the impact of contextual factors affecting communication competence.
Faculty Spotlight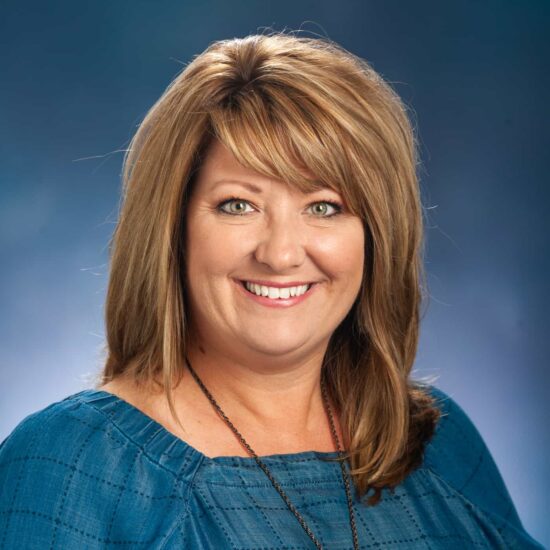 Michelle Hanks, M.Ed.
Texas A&M University-Commerce has influenced my career in that my students are eager, willing, and ready to learn what my teaching for their field of study entails.
More About Michelle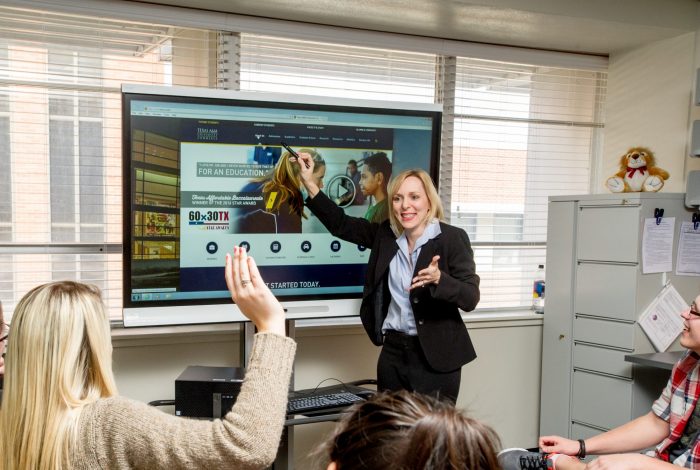 Beth Jones, Ph.D.
A&M-Commerce has afforded me the opportunity to explore my passion of meeting the needs of students with disabilities, especially those with visual impairments, through research and service.
More About Beth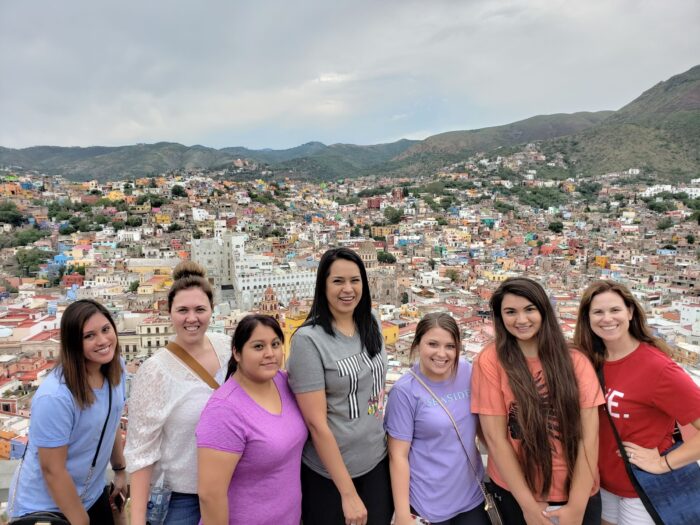 Kelly M. Carrero, Ph.D., BCBA, LBA-TX
Our student body, faculty and administration are comprised of people from many racial, cultural, socio-economic and educational backgrounds.
More About Kelly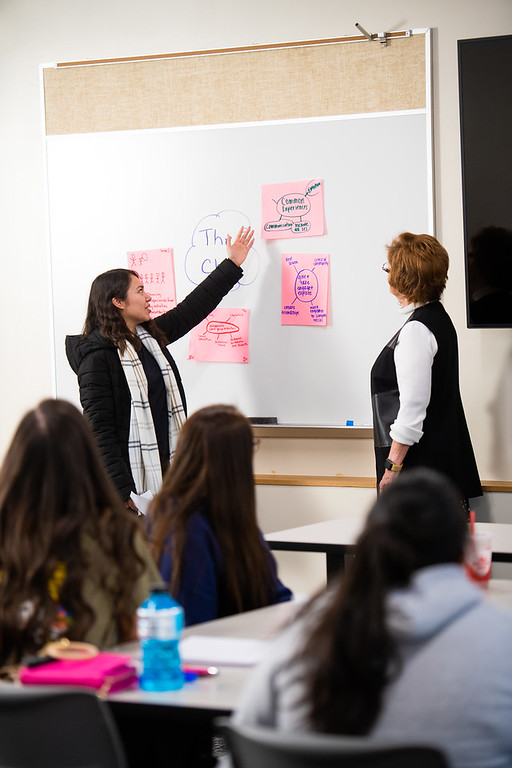 Course Delivery
Our flexible Master of Science in Special Education with Educational Diagnostician certification program is designed for current educators and working professionals. The program requires two classes with face-to-face and Zoom-synchronous components. We also offer some face-to-face courses at the Mesquite Metroplex Center. Most other courses are offered asynchronously online.
Degree Plans
Graduate Program Cost
PROGRAM COSTS
Tuition and fees for graduate students taking nine credit hours are $3,669 for Texas residents and $7,341 for non-residents.
Back to menu
ADMISSIONS REQUIREMENTS International/Domestic Tabs (USE THIS ONE)
Admission
Your Path to Becoming a Lion
Back to menu
Frequently Asked Questions
Are there prerequisites I need to be sure to complete?
What does practicum for the educational diagnostician candidates entail?
Practicum must be done in a school setting. The TEA requirement is 160 hours with 1/3 of those being direct service hours. Practicum is typically completed in your last semester (fall or spring) and you take your TExES 153 during your practicum semester. Most students complete Practicum while working full-time.
When are application deadlines?
For either degree-seeking applicants or those for certification only, we have rolling admissions, which means you can apply anytime. We typically hold interviews once a month via Zoom. If you don't get scheduled for the month you apply, you will be interviewed the following month.
Can I get my certification to be an educational diagnostician without completing a master's degree?
If you hold a Master's Degree and have completed three years of teaching, you may decide to go Educational Diagnostician-Certification Only. This plan is 6 classes plus a practicum (21 hours), and you do not take the Comprehensive Exam or complete a thesis. If this is what you choose, you will apply through the Educational Diagnostician Certification program.
What happens after we receive your completed application?
Once our department receives your complete file from the Graduate School, the faculty will review it and make a determination regarding whether to move forward to the interview process. If so, you will be contacted to schedule the interview.
How do I apply?
To apply to the program (degree-seeking; can apply without an existing mater's or two years of teaching), you will need to apply formally through the Graduate School.
As part of the application packet, you will need to include:
3 letters of recommendation (current and preferably from professionals, not friends; signed and on letterhead)
a writing sample giving your goals statement (why you are applying to our program and your future goals)
all college transcripts
GRE examination results (the printout provided by the testing company) ONLY if your undergraduate GPA is less than a 3.25
a copy of your teaching certificate (educational diagnostician applicants only)
any language equivalency test results
Attend face to face interview, if invited
When our Department receives communication from the Graduate School that your complete application has been received, your file will be dispersed to the special education faculty. They will then independently review your file and submit a vote on whether to move to the interview process. If an interview is recommended, I will be in contact with you to set it up.
What is the course sequence in Special Education graduate program? What about in Educational Diagnostician certification program only?
What are the degree options in Special Education?
Master of Special Education (36 hours)
Master of Special Education (Educational Diagnostician) (39 hours for non-thesis/42 hours thesis;

Candidates that already hold a master's can apply for Educational Diagnostician certification only—18 hours plus a practicum)

Post-baccalaureate with initial certification (36 hours)
A minor in Special Education (12 hours).
All degree plans have a thesis or non-thesis option (thesis does not apply to certification only).
Class offerings are primarily online. However, that the assessment courses (SPED 573 and 574) on the educational diagnostician track will remain face-to-face, but they will be offered in a block in the summer to accommodate teachers.
Find more information on available degree plans and required coursework on the catalog.
Contact Us
Psychology and Special Education
START YOUR JOURNEY! Two buttons
START YOUR JOURNEY!
Back to menu