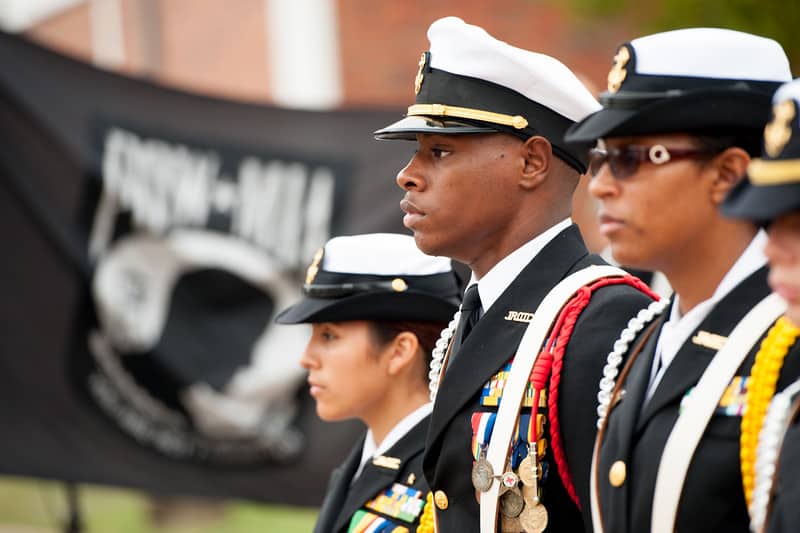 Welcome Veterans
We appreciate your service and sacrifice, and we are committed to your successful transition from military to civilian life. This commitment includes helping you build on your strengths so you can achieve the well-respected bachelor's or graduate degree you deserve.
Meal Programs
Did you know as a student veteran, you might qualify for free meals?
Meals for Vets
Meals for Vets is a program that provides student veterans who have low income with DISCREET, free daily meals.
Getting through school is hard enough without the stress of not knowing if
you'll be able to afford to eat. Meals for Vets and Mom's Meals have
partnered up to make sure you get discreet delivery of 10 Fresh Meals
every two weeks, delivered to your residence.

To Qualify:
Must have served at least 180 days federal active duty
Provide proof of service (such as DD-214)
Provide proof of all household income and benefits
Meet low income qualifications
If you have questions or want to apply, call: 830.992.3375, or visit Meals for Vets.
Veterans Vigil
A&M-Commerce presents a unique program on campus which honors our men and women who served their country during times of military action. From 1949 until 1991, the Air Force ROTC unit on campus conducted the time-honored ceremony: Veterans' Vigil. Unfortunately, the unit was lost due to retrenchment by Congress in 1991. The university chose to continue this tradition, and in 1992, established a committee comprised of community leaders, faculty, staff and students charged with continuing this legacy.
Veteran's Appreciation
Veteran's Appreciation takes place in early November. Exact date and time to be determined.
Bookstore:10% discount all day on clothing, supplies or gifts Rayburn Student Center
Must present proof of eligibility (military id, veteran status)
Free lunch for veterans: Rayburn Student Center Cafeteria
Must show Military ID, DD214, VFW or American Legion card.
For more information on the Veterans Virtual Appreciation, contact Dustin Pearson at [email protected] or 903.886.5123.
History
Each year, a vigil is created on the walking mall in front of the Rayburn Student Center on the A&M-Commerce campus, honoring those who have served our country.
2021 – The Forever Oath
2020 – A Virtual Appreciation to our Veterans
2019 – Lions' Salute to Veterans
2018 – Honoring all Veterans
2017 – A&M Commerce Salutes Area Veterans
2016 – Honoring Operation Iraqi Freedom and Operation Enduring Freedom
2015 – Honoring the 70th Anniversary World War II
2014 – Honoring Local Veterans (Past and Future)
2013 – Honoring Disabled Veterans
2012 – Honoring the 65th Anniversary U.S. Air Force
2011 – Remembering Our Armed Forces
2010 – Honoring the ROTC: Past, Present and Future
2009 – Honoring the Reservist
2008 – Honoring the Coast Guard
2007 – Honoring Military Families and Spouses
2006 – Honoring the Vietnam War with The Moving Wall
2005 – Honoring Operations Iraqi Freedom
2004 – Honoring World War II
2003 – Honoring the 50th Anniversary of the Korean War
2002 – Honoring the United States Seabees
2001 – Honoring the United States Army
2000 – Honoring the United States Navy
1999 – Honoring the U.S. Marine Corps
1998 – Honoring the Chaplin Corps
1997 – Honoring the 50th Anniversary U.S. Air Force
1996 – Honoring the National Guard
1995 – Honoring the Medical Corps
1994 – Honoring Women in the Military
1993 – Korea
1992 – Honoring WWII Veterans, Korea, Vietnam, and Recent Conflicts
Vigil Volunteer Signup
Would you like to volunteer to assist with the Veterans Vigil? Please sign up here.
Veteran's Vigil Committee
Contact Us
Veterans and Military Services
P.O. Box 3011
Commerce, TX 75429-3011