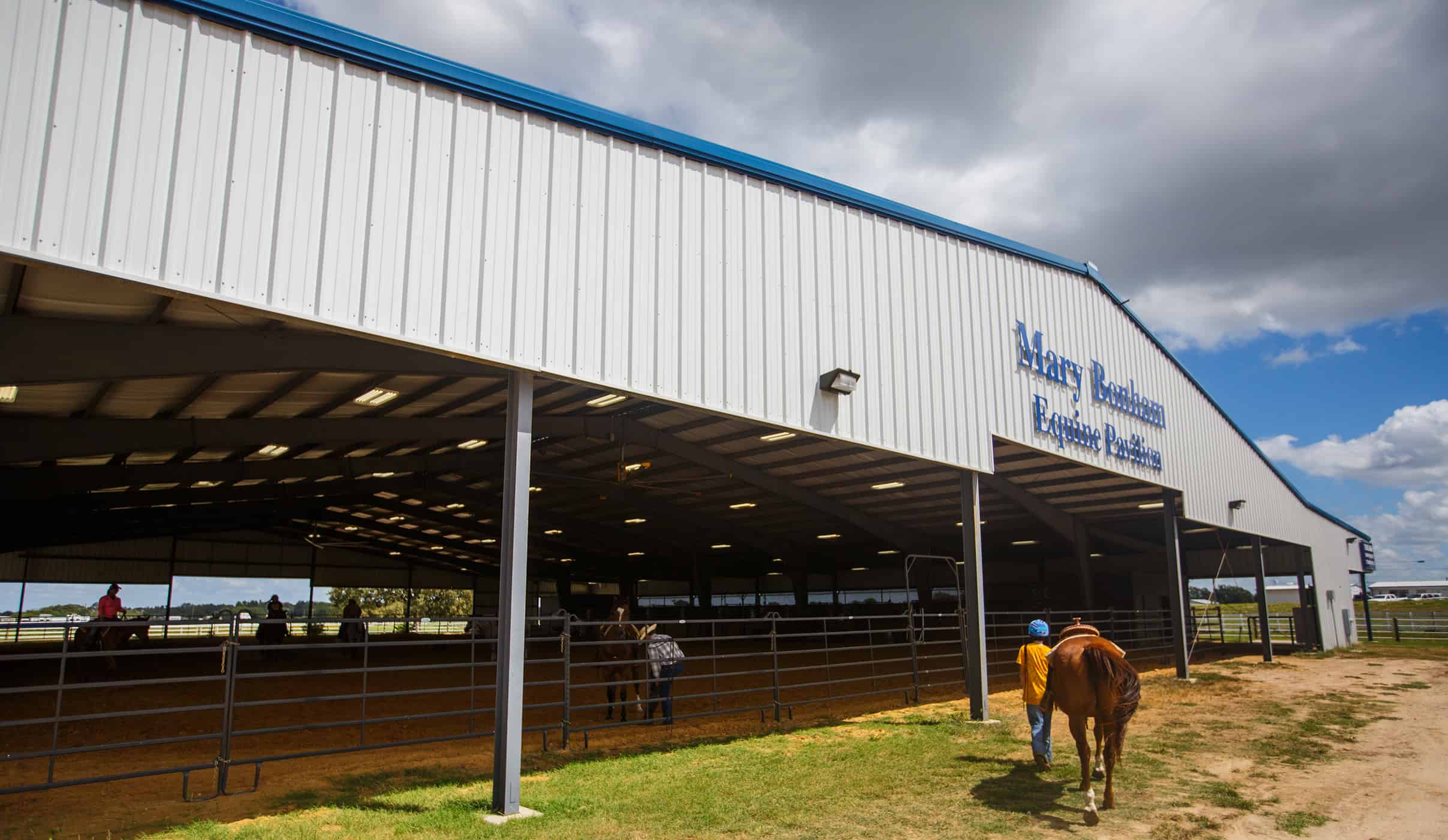 CASNR Facilities
Learn Through Hands-On Experience
Prepare for leadership roles in the agricultural industry through our partnership with Texas A&M AgriLife Extension, Texas A&M AgriLife Research and Cereal Crops Research Inc (CCRI).
Animal Science Facilities and Livestock Farm
Through this mutually beneficial partnership, you will have the opportunity to provide product information to local crop producers and develop quality publications to provide recognition to participating scientists. The new Northeast Texas Agricultural Research Facility and 163-acre Blackland farm is a dynamic hub for agricultural research, teaching, economic development and knowledge transfer initiatives in the fields of agronomy and horticulture. CCRI will be strengthened with continued collaboration among all entities by providing a connection between teaching, extension and research.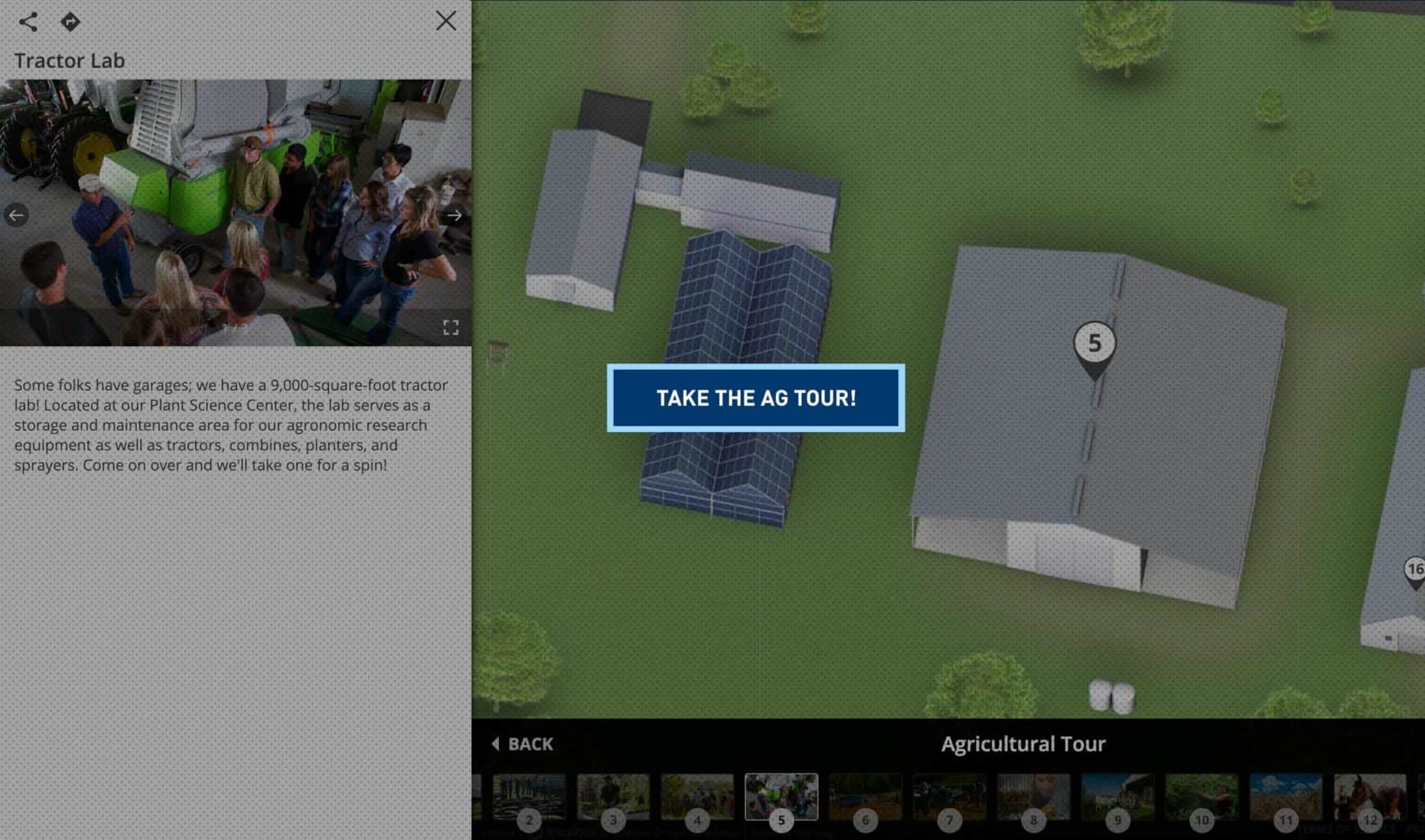 Mary Bonham Equine Pavilion
The Mary Bonham Equine Pavilion at A&M-Commerce was completed in November 2012. This equine pavilion has a 110′ X 180′ covered riding arena, bleachers, 20 stalls for student boarding, 2 wash racks, and 2 tack rooms each with 10 student tack lockers. The Equine Center also has a smaller outdoor riding arena that is used for obstacles and groundwork and a larger outdoor riding arena that is equipped with chutes. The Equine Center has a working barn on property where routine tasks and procedures are completed – tacking up, health care, farrier work, etc. The Equine Center also houses a show barn with 7 stalls, a wash rack, and 2 stocks. This barn is also home to the Equine Center classroom.
By studying or working at the University's Equine Center under supervision of faculty and staff, students improve their skills and understanding of horses. Also, students learn how the University Farm acreage is managed, e.g., production of horse-quality hay and the responsible use of natural resources.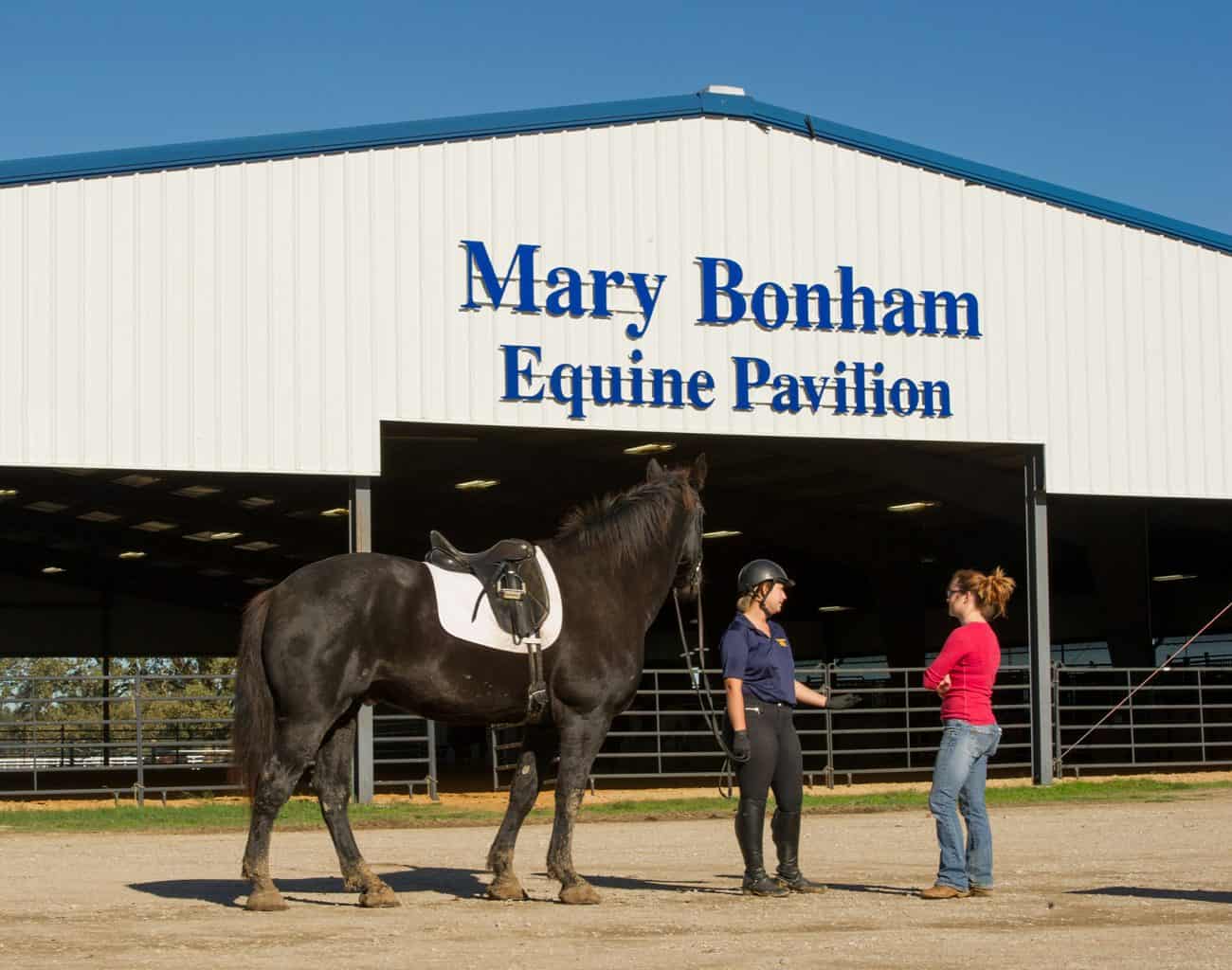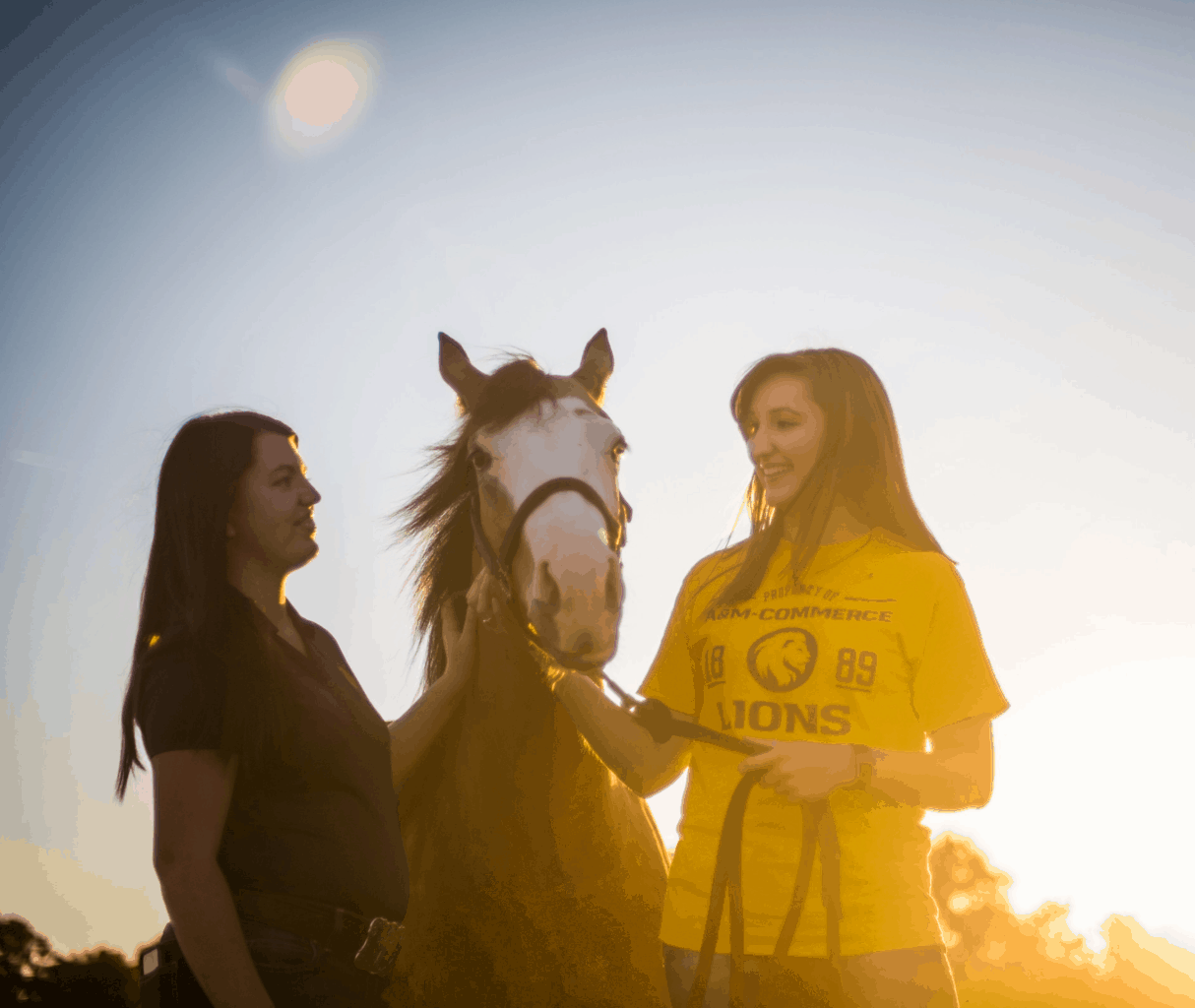 Grow Your Passion!
Horse owners are a very passionate sector of the agricultural community, and high expectations are placed upon university equine programs. Under the existing curriculum, a student has the option to either pursue a B.S. in Equine Studies or Minor in Equine Science. The primary mission of our Equine Studies Program is to provide students with an opportunity to expand their knowledge of horse care and health, management, and business related matters, exposing students to innovative research and critical thinking skills by introducing the scientific principles for equine nutrition, behavior, physiology and reproduction. Equine Studies Majors will take support courses in chemistry, plant science, pasture and forage crops, agricultural economics, farm management, natural resources management, agriculture marketing, finance and law.
Supported Courses
Introduction to Equine Science
EQSC 240
Introduction to structure and function of the horse, equine management, nutrition, conformation, biomechanics, reproduction and health. Overview of the equine industry and career choices.
Equine Anatomy and Physiology
EQSC 323
Equine structure and function with emphasis on the nervous, respiratory, digestive, cardiovascular and musculoskeletal systems.
Introduction to Horsemanship and Equitation
EQSC 140
Introduction to horse handling and equitation including grooming, saddling, bridling, horse care and basic riding techniques (English and Western). Emphasis on practical work and confidence building for students with little or no horse experience.
Introduction to equine perception, behavior, memory and learning. Behavior analysis in young and adult horses and application of evidence-based training principles. Introduction of corrective methods to discourage unwanted behaviors and enforce the desired behaviors.
Equine Reproduction
EQSC 343
Anatomy and physiology of the mare and stallion including lactation, endocrinology, parturition, semen quality and behavior. Management of broodmares, stallions and foals.
Equine Exercise Physiology
EQSC 322
Fundamentals of evidence-based equine training and exercise methods. Discussion of training programs, their assessment and effectiveness, and prevention of exercise-induced injuries.
Stable Management
EQSC 441
Horse and barn management principles for breeding, training or boarding facilities including horse and client safety, preventative health care, record keeping, emergency care, facility and manure management, feed and supply management, equine law and customer relations.
Equine Veterinary Techniques
EQSC 344
Equine disease management with focus on preventative health care. Introduction to first response emergency and critical care techniques and appropriate application of veterinary medications.
Horse Evaluation
EQSC 2321
Three semester hours (2 lecture, 2 lab). Introduction to horse judging. Establishes the critical and analytical thinking skills, judgment, and written and oral communication skills in preparation for horse judging in competitive settings.
EQUINE CENTER
The equine industry is a critical component of northeast Texas agriculture. Although much of the land in this region is used for cattle and hay production, a wide range of individuals in northeast Texas raise horses, reflecting a diverse spectrum of the equine industry – pleasure/leisure, racing, breeding and training. The Equine Studies Program in the College of Agricultural Sciences and Natural Resources at Texas A&M University-Commerce is committed to contributing to equine education in northeast Texas. We provide students a solid scientific foundation and foster applied skills to develop successful professionals in the equine industry.
Internships
At A&M-Commerce, we focus on hands-on learning, so students complete an internship as part of the Equine Studies experience, and our intercollegiate equestrian and horse judging teams provide opportunities to compete and network within the industry. Our graduates pursue careers as stable managers, horse trainers, riding instructors, equine-assisted therapists or horse breeders. Students interested in graduate school may work towards a Master of Science in Agricultural Sciences with an equine emphasis. For more information, please contact Lindsey Bernbaum, Assistant Farm Manager & Equine Supervisor.
A&M-Commerce has riding horses and a breeding herd. Prospective students have the opportunity to board their horses at the Equine Center.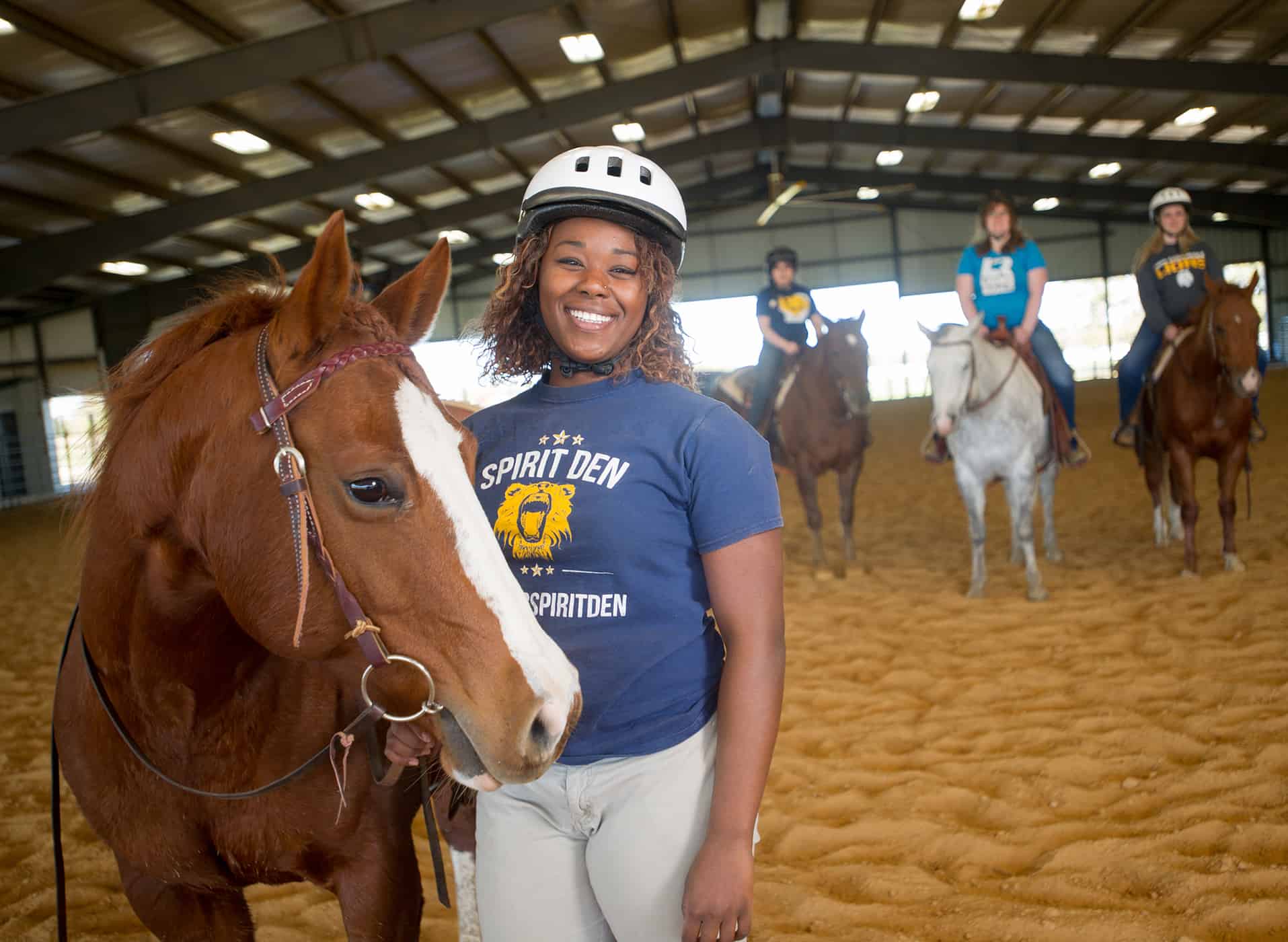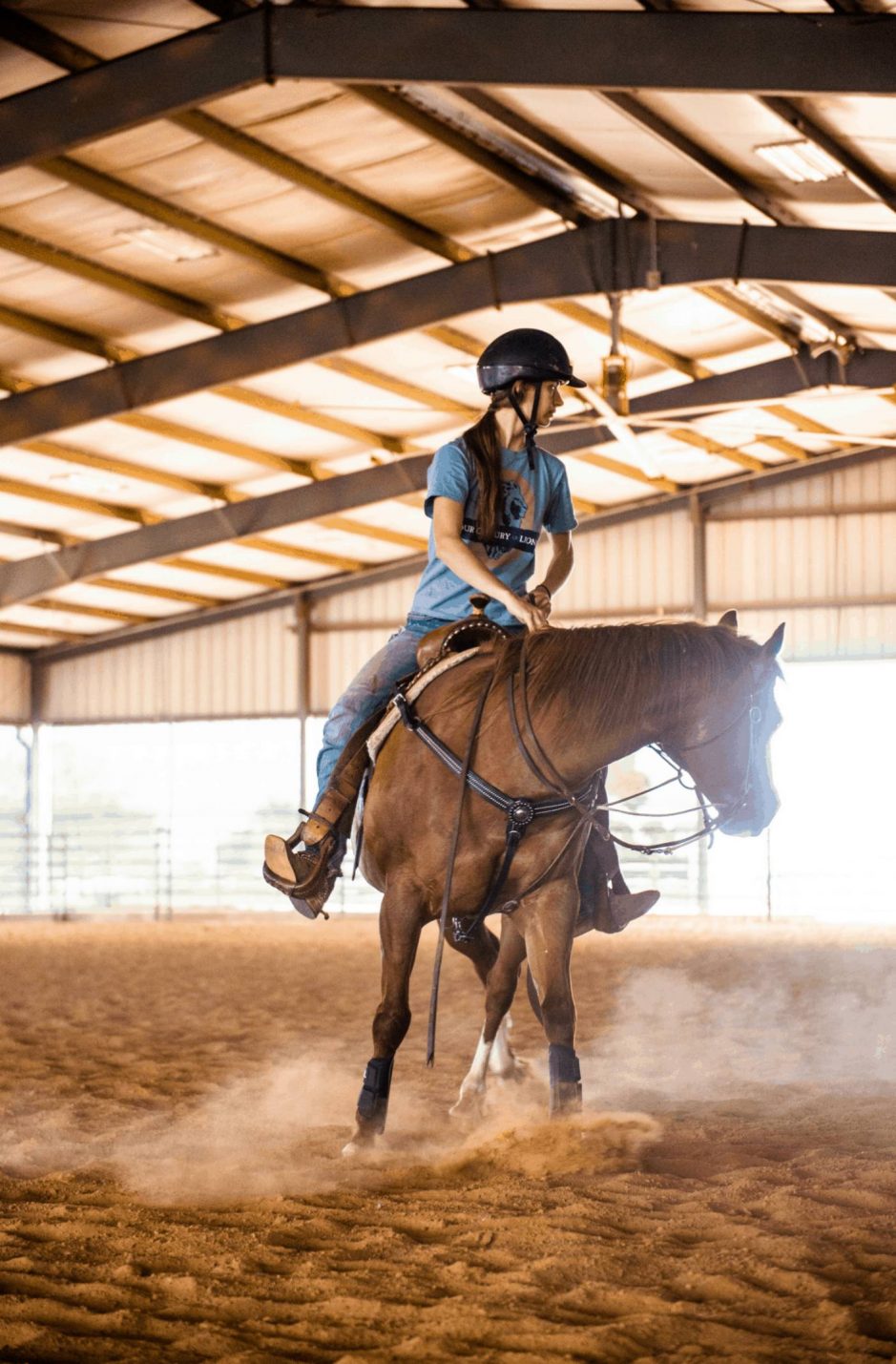 Broodmares
Every other year, five of the foals are kept for training under saddle as two year olds in EQSC 341. The remainder of the foals are sold. The opposite year the yearlings enter EQSC 340 for a yearling training course. The horses that are sent through the courses either become part of our riding horse herd or they are sold.
Our equine center is also the home of quarter horse mares who all have cutting horse bloodlines and thoroughbred mares who all came off of the race track. Every year the students imprint the foals as soon as they are born. The foals are then left alone until they are weaned in the fall. Every fall, the students halter break and start the weanlings in the EQSC 345 course.
EQUINE CENTER SERVICES
Stall Boarding
20 stalls available for boarding
Self-Care Equestrian/Rodeo Members $190/month*
Self-Care Students $220/month*
Self-Care Faculty/Staff $250/month*
3/4 Care $375/month*
Full Care $500/month*
*prices are subject to change.
Self-Care

This includes the stall to put your horse in and access to all of the equine facilities. This also includes a personal locker in the tack room which has a saddle rack, blanket bar, and shelves for storage of other items. The owner must provide their own feed, hay, and shavings. The owner is responsible for the feeding of their own horse and cleaning of their own stall.
3/4 Care
This includes the stall to put your horse in and access to all of the equine facilities. This also includes a personal locker in the tack room which has a saddle rack, blanket bar, and shelves for storage of other items. The owner must provide their own feed, hay, and shavings. Equine Center student worker will feed the horse twice daily, clean the stall, and turn the horse out for exercise daily.
Row-Crop Research Farm
The Row-Crop Research Farm is located approximately five miles north of campus in the small community of Fairlie, TX. The Farm is leased by Cereal Crops Research, Inc. for use by the School of Agriculture as well as Texas A&M AgriLife Extension and Texas A&M AgriLife Research. The farm's major uses are education and research.
Education is provided through one of the department's courses, PLS 420 – Crop Production Practicum. This course provides the student the unique opportunity to plant, manage and harvest a 10-acre wheat or cotton crop. The student learns how to operate farm equipment and machinery, as well as all steps involved in managing a crop. This experience is invaluable because many of the students that enroll in the course are from a non-farm background. Students completing this course are often sought after by agricultural industry employers. Cereal Crops Research, Inc. funds the student's input and absorbs any financial loss.
Through research, the farm serves the interests of regional farmers and agricultural industry. Data collected from trials on fertilizers, pesticides, and varieties are passed on to the farmers. The results guide farmers as to which products will perform best in this part of the state. This program saves farmers in Northeast Texas time, money, and effort since they can rely on student research and results, rather than testing individual products on their own farms.
Researchers and Faculty
Vegetable Research Center
At our Vegetable Research Center, we conduct research of various types, including variety trials, fertilization techniques, minimum-input trials, and evaluation of various methods of disease and pest control. Harvested vegetables are available either as fresh produce or canned vegetables and salsas, when available, through the university blueberry farm.