Alumna Leaves $1.47 Million to A&M-Commerce
Texas A&M University-Commerce students will benefit from a generous $1.47 million gift from the late Lanelle E. Southerland.
The substantial gift will support A&M-Commerce students by providing two annual scholarships: The Lanelle E. Southerland and Joe E. Phillips Endowed Scholarship, and the Lanelle E. Southerland and Joe E. Phillips Education Scholarship.
A dedicated teacher and counselor, Mrs. Southerland's service to public education spanned four decades. She was born on January 2, 1924, in the Northeast Texas town of Windom. She graduated from Windom High School before attending Texas State College for Women in Denton. After her college graduation, Southerland returned to Windom to teach high school.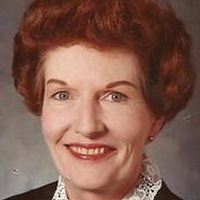 Mrs. Southerland attended East Texas State Teachers College (now A&M-Commerce) and graduated in 1953 with a Master of Education in educational administration. Her only son, the late Joe Phillips, also graduated from what is now A&M-Commerce with a bachelor's in sociology in 1971.
During a 2017 visit with A&M-Commerce representatives, Phillips shared that he and his mother held a deep passion for education and the education field.
Dr. Kimberly McLeod, dean of the College of Education and Human Services, expressed appreciation for the education scholarship on behalf of her college.
"We are grateful to Lanelle Southerland and her son, Joe Philips, for this university gift," she said. "As a former teacher and school counselor, I understand the heart, commitment and sacrifices required to create equity and opportunity for a community of learners."
McLeod continued: "Mrs. Southerland's generous gift continues that work through our college. We are honored to support and prepare future teachers who will have positive impacts on learning communities. Mrs. Southerland's impact through this gift will live on in generations to come. She epitomizes what it means to be a teacher."
As specified by Southerland, The Lanelle E. Southerland and Joe E. Phillips Endowed Scholarship will benefit a graduate of Fannin County who is an incoming transfer student with a junior classification.
The Lanelle E. Southerland and Joe E. Phillips Education Scholarship will benefit a full-time student who is majoring in education.
Students may apply for the scholarships beginning October 1, 2021, for the 2022-23 academic year.
A&M-Commerce President Mark Rudin also expressed thanks on behalf of the university and emphasized the positive impact of this gift.
"We feel deep gratitude to the late Mrs. Southerland for her outpouring of generosity," Rudin said. "Her gift will be life-changing to countless students at A&M-Commerce who are working so hard to reach their goals. I only wish I could thank Mrs. Southerland personally."
Mrs. Lanelle Southerland passed away on March 4, 2012. Her obituary is available on the Wise Funeral Home website.
For more information about The Southerland and Phillips Endowed Scholarship, the Southerland and Phillips Education Scholarship, or any other donor-funded scholarship opportunities, contact April Carl at 903.468.8167 or [email protected].