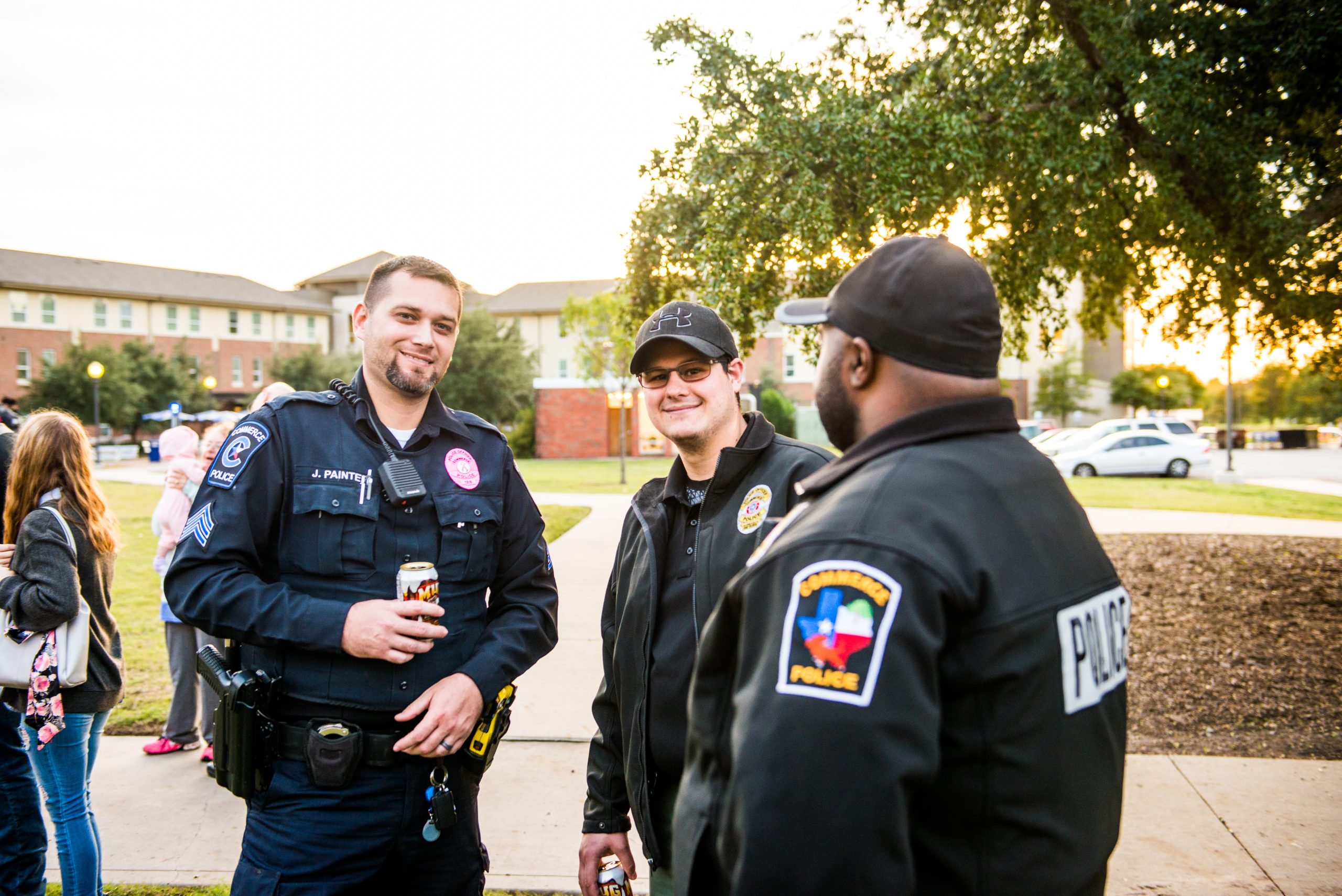 The Official Safety App
The app will send you important safety alerts and provide instant access to campus safety resources thanks to seamless integration with our safety and security systems.
Features
Mobile Bluelight
Send your location to University Police security in real-time in case of a crisis.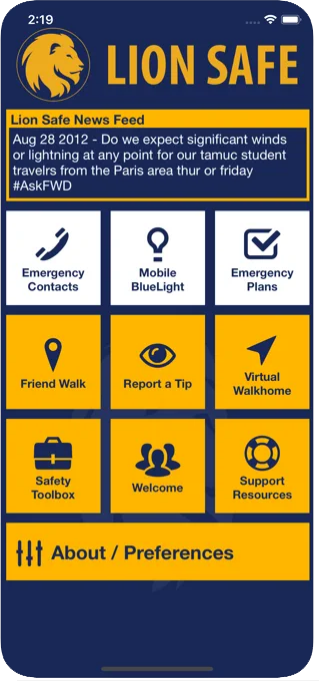 Friend Walk
Send your location to a friend, who can watch you walk home in real-time.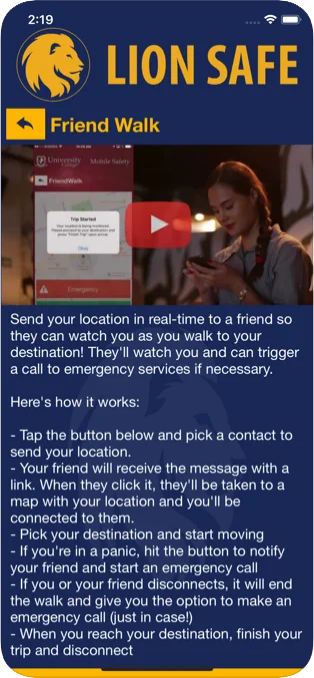 Emergency Contacts
Contact the correct services for the A&M-Commerce area in case of an emergency or a non-emergency concern.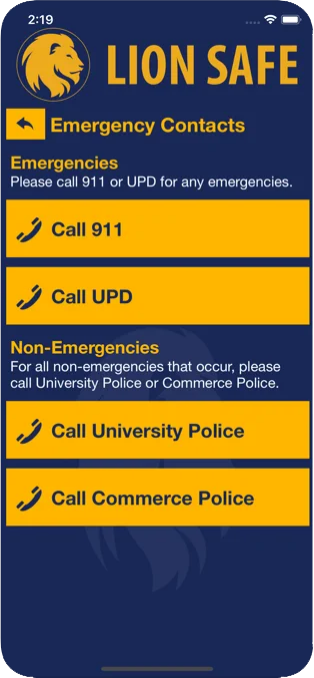 Tip Reporting
Multiple ways to report a safety/security concern directly to University Police.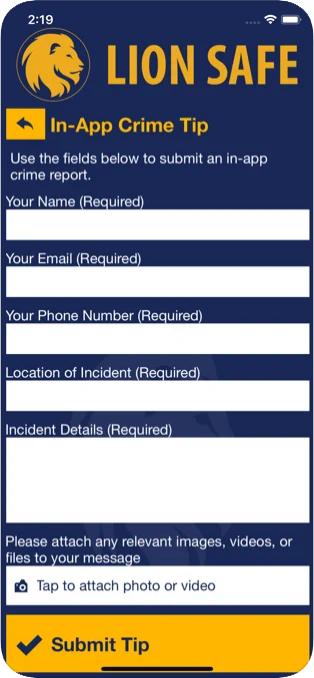 Safety Toolbox
Receive instant notifications and instructions from Campus Safety, communicate live with safety staff via chat and more tools to keep you safe.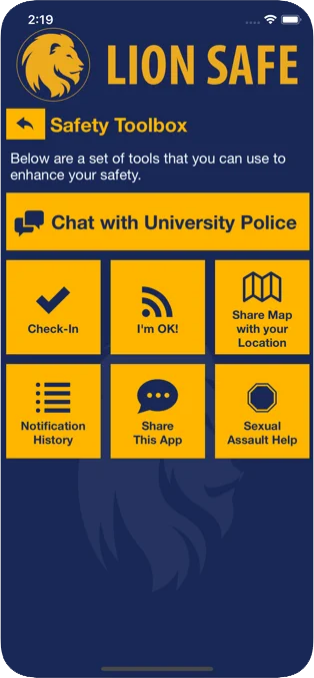 Emergency Plans
Learn what to do in case of an emergency.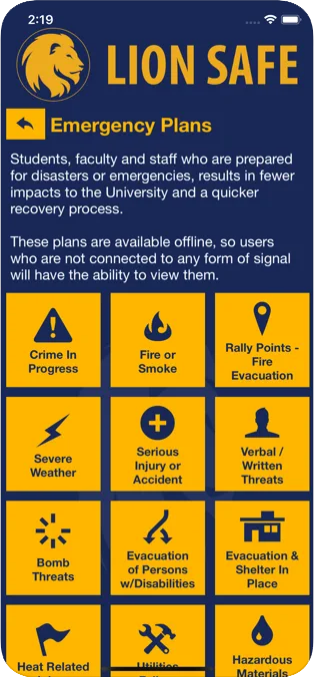 Support Resources
Access our most common support resources like health services and counseling.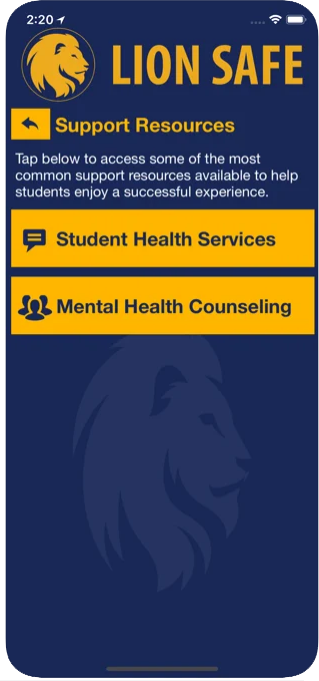 Campus Travel
Gain easy access to maps and information to make travel on campus easy.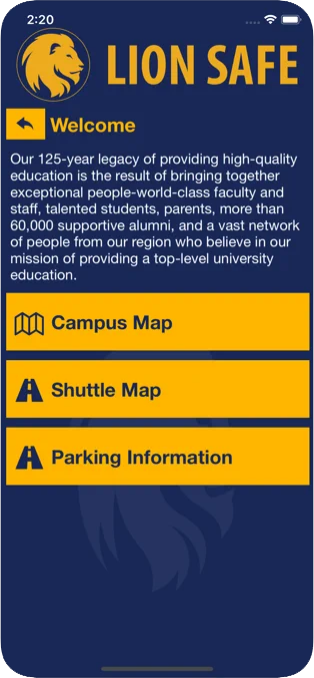 Frequently Asked Questions
Will it work on my device?
Yep! Lion Safe is compatible with all ios and android smartphones and tablets.
Connect with Us
University Police Department
Comment or Compliment
The following contact has been established for any compliments, thanks or feedback you may have for an individual police department employee or the department in general.