A&M-Commerce Represents at Texas A&M-RELLIS Engineering and Computing Fair
Representatives from Texas A&M University-Commerce attended an engineering and computing fair hosted at Texas A&M-RELLIS in Bryan, Texas, on Jan. 21 to speak with prospective students and families about opportunities available through A&M-Commerce at RELLIS.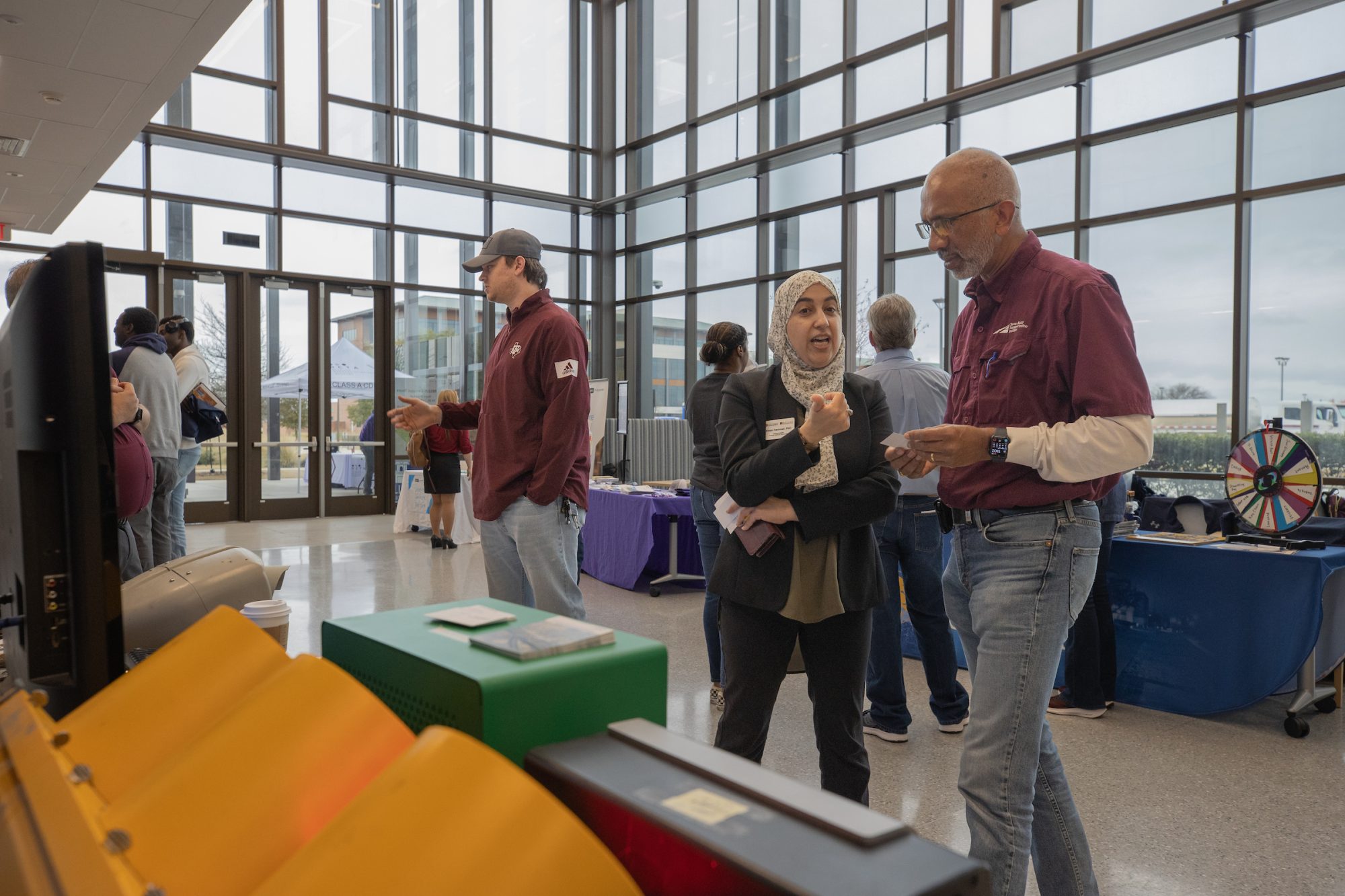 The RELLIS Academic Alliance is a new model in Texas higher education, with ten regional universities—including A&M-Commerce—and Blinn College unified on a 2,000-acre campus. The RELLIS campus fosters advanced research, technology development, testing and evaluation, higher education, and hands-on career training.
The event featured hands-on demonstrations and showcased engineering and computer programs at A&M-RELLIS. Regional companies provided information about engineering and computing career opportunities.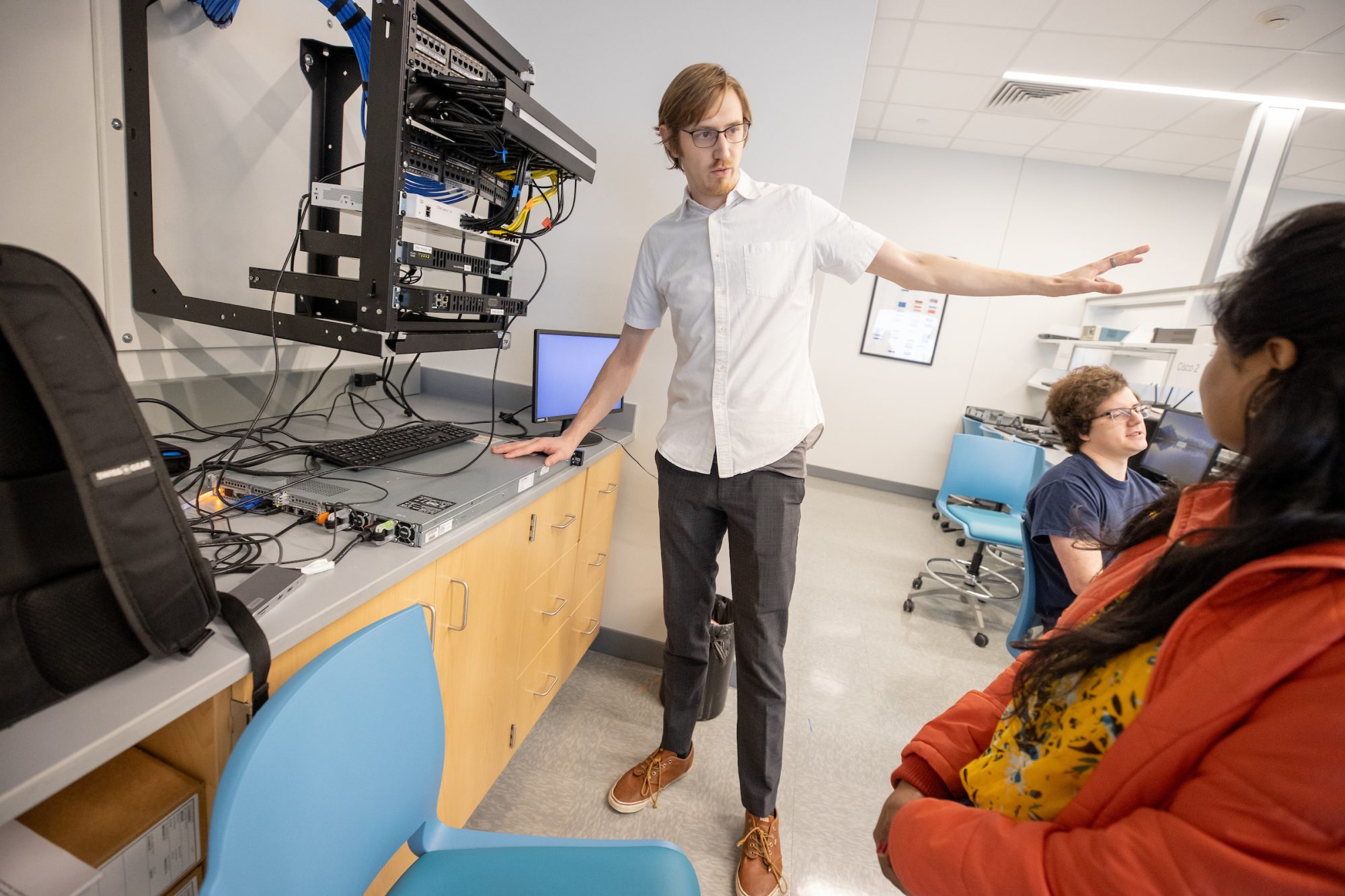 A&M-Commerce attendees included several current students and faculty members: Dr. Andrea Graham, interim dean of the College of Science and Engineering; Peggy Borchardt, transfer admissions counselor; Dr. Brent Donham, vice president for Research and Economic Development; and Dr. Eman Hammad and Dr. Srujan Kotikela, who are based at the RELLIS campus.
Graham said the event—the first of its kind at A&M-RELLIS—was well attended by industry representatives and prospective students.
"The computer science and cybersecurity demonstrations from our faculty and students provided a sneak peek into some of the incredible work happening in these programs," Graham said. "With the increasing demand for cybersecurity specialists in private and public sectors, the A&M-Commerce at RELLIS undergraduate cybersecurity program is uniquely positioned to provide an innovative and transformational educational experience for every student who attends."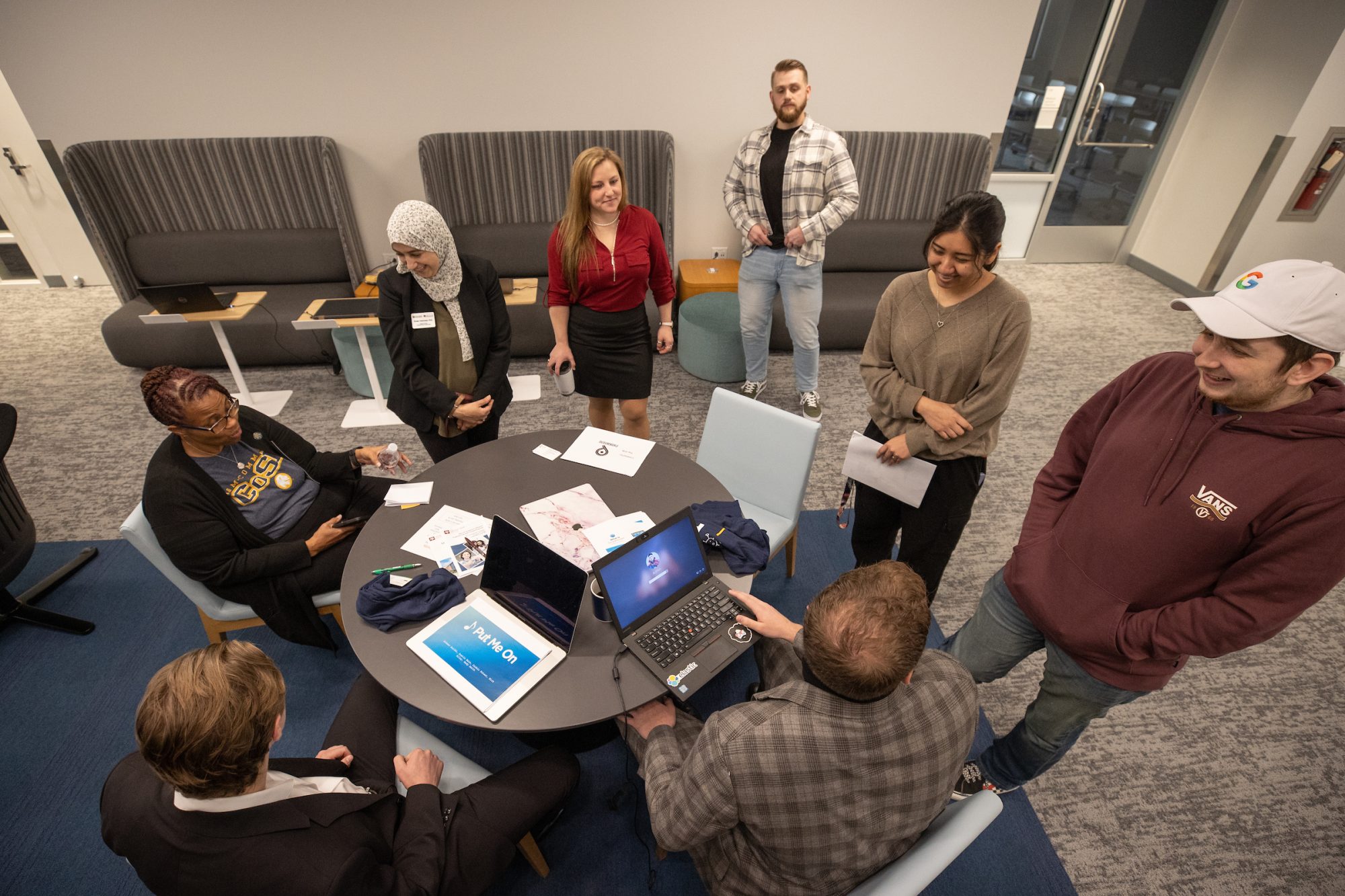 A&M-Commerce degree programs available at the RELLIS campus include computer information systems, computer science and cybersecurity.
Learn more about opportunities available through A&M-Commerce at RELLIS at www.tamuc.edu/RELLIS.