Mary Druhan, DMA
Professor of Clarinet
Music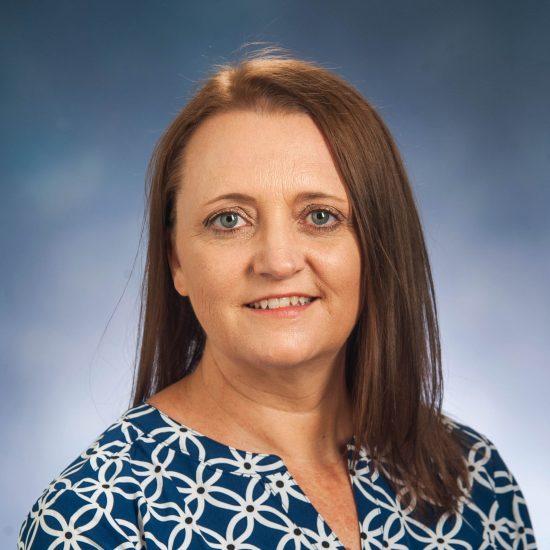 Office
Music Building 184
Dr. Mary Alice Druhan is a professor of clarinet at Texas A&M University-Commerce where she has been recognized with awards in the areas of teaching and research, including the H.M. Lafferty Distinguished Faculty Award and the James "Jim" Vornberg Award for Teaching, and was nominated for the Regents Professorship in 2020.
As a clarinetist, Mary has enjoyed an active performing career around the world. She has been an official member of many performing groups including the Dallas Winds, the U.S. Army Band "Pershing's Own," Natchez Opera, Ohio Light Opera, Baton Rouge Symphony and Acadiana Symphony. Mary is a founding member of the Deux Eaux, CoCane Clarinets and Triforia Winds chamber ensembles, and has also performed with the New Texas Sinfonia, Dallas Festival of Modern Music, Shreveport Symphony, Shreveport Opera, East Texas Symphony, Plano Symphony, Wichita Falls Symphony and the Color of Sound chamber series. Her latest recording project was a commission with composer/producer Christopher Heine for CoCane Clarinets entitled Electric Blue and Black and Pink and is released through Spotify, Apple Music and other platforms.
Dr. Druhan is the founder and director of the Clarinet Colloquium, an event that has now grown into an international festival and has hosted thousands of clarinetists on the campus over more than a decade.
Dr. Druhan has suffered from and is undergoing treatment for a serious playing-related injury which inspired her research into musician injury, prevention and recovery. Her work in this area has been featured in a six-part series in The Clarinet (journal of ICA) and she presents clinics about injury prevention and recovery.
Mary Alice Druhan is a Performing Artist for Backun Musical Services and a member of the Silverstein Pro Team.
A Conversation with Dr. Druhan
Tell us about a project you are currently working on or recently completed.
"In 2021, I will be co-hosting the International Clarinet Association's conference, Clarinetfest in Fort Worth with former TAMUC student and alumnae Jennifer Daffinee. The event will feature a new organizational structure and two new components including the Clarinet Learning Community and the Showcase Stage."
Educational Background
DMA, Clarinet Performance, Louisiana State University, 2003
M.M., Clarinet Performance, University of Cincinnati, 1995
B.M., Clarinet Performance, Louisiana State University, 1993
Professional Organizations
Honors and Awards
H.M. Lafferty Distinguished Faculty Award for Scholarship and Creative Activity, Texas A&M-Commerce, 2016
James "Jim" Vornberg Distinguished Faculty Award for Teaching, Texas A&M-Commerce, 2011
Featured Courses
MUS 100H: Chamber Music – Woodwind
MUS 152: Applied Clarinet
MUS 352: Applied Music: Recital
MUS 526: Music Literature & Repertoire
MUS 552: Principal Applied Clarinet
Selected Publications
Druhan, Mary Alice. "Protecting Our Musical Bodies" 2017. Pan Pipes. 19.4: 18-21.
Druhan, Mary Alice. "How to Make Your Event Successful" 2016. Clarinet News. 13-15.
Druhan, Mary Alice. "Multimedia Music for Clarinet" 2006. The Clarinet. 34.1