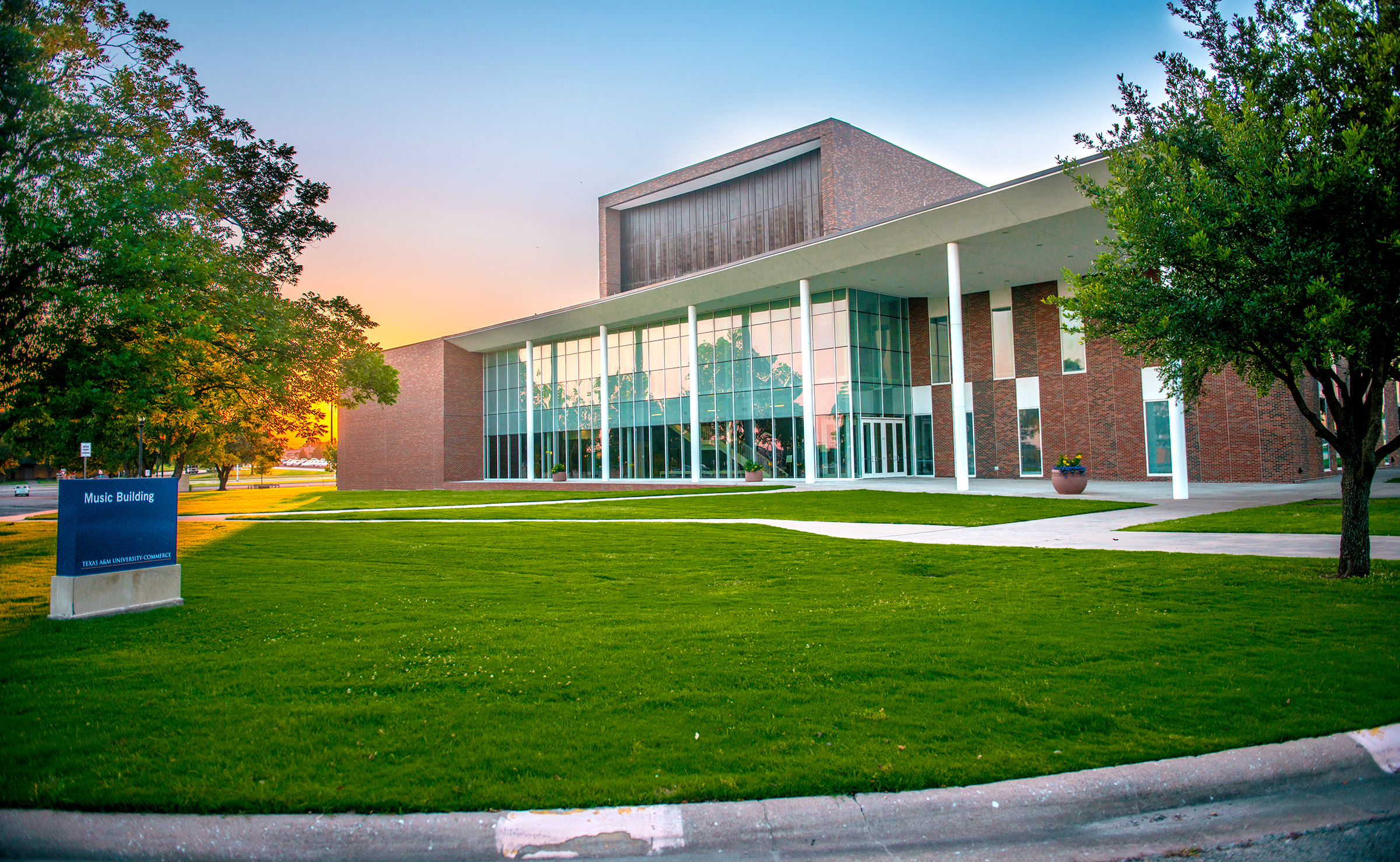 Vocal
Join our Tradition of Excellence
Our vast choral program at A&M-Commerce has something for everyone. The Chorale performs a diverse selection of music from all eras. They have a busy schedule of performances on campus and appearances at choral festivals and tours in the United States and Europe.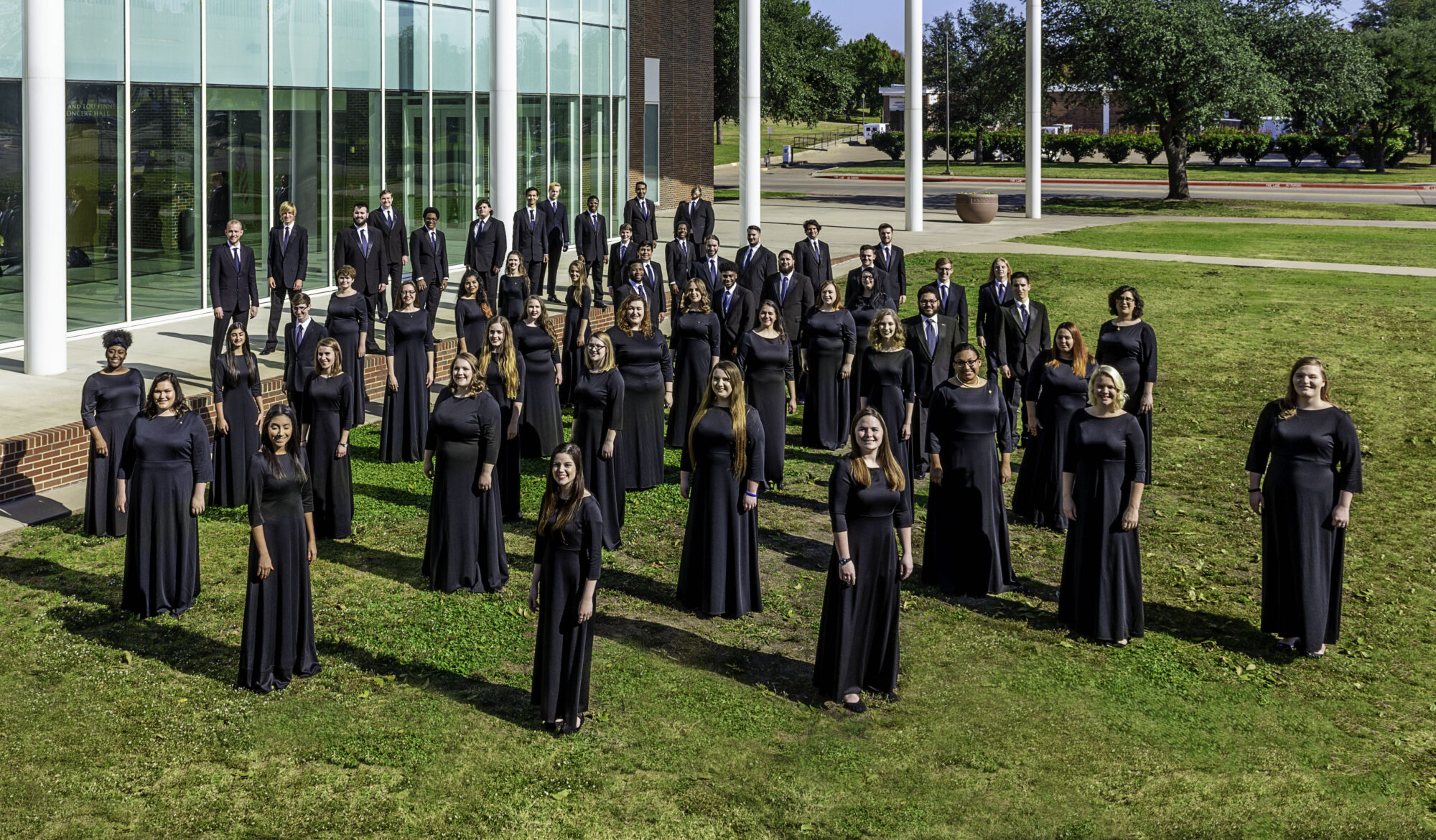 University Chorale
The A&M-Commerce Chorale is the university's premier choral ensemble selected by audition from undergraduate and graduate students in the Department of Music and the campus at large. The Chorale sings a wide range of substantive literature from all musical periods. In addition to a full schedule of on-campus performances, the Chorale has appeared in convention concerts, workshop presentations and choral festivals, as well as tours within the United States and Europe. Under Dr. Randall Hooper's direction, the Chorale has performed in concert in Carnegie Hall, as the guest American choir at the International Music Festival of Campina Grande, Brazil, toured France performing in Le Madeline Church, St. Sulpice Church and a special concert at the American Cemetery at Omaha Beach in Normandy, toured Austria with performances in the Mozarteum in Salzburg, at the University of Vienna in Vienna and the St. Andrae Parish Church, Mirabellplatz in Salzburg. In addition, in 2019, the University Chorale was invited to perform for the Texas Music Educators Association Convention.
University Singers
The University Singers is open to all singers from the Department of Music and the campus at large. The University Singers perform annually in the Fall, Holiday Candlelight, Holiday Gala and Spring Concerts as well as at special events on campus. Each spring semester, the University Singers combine with Chorale to perform an extended choral and orchestral work.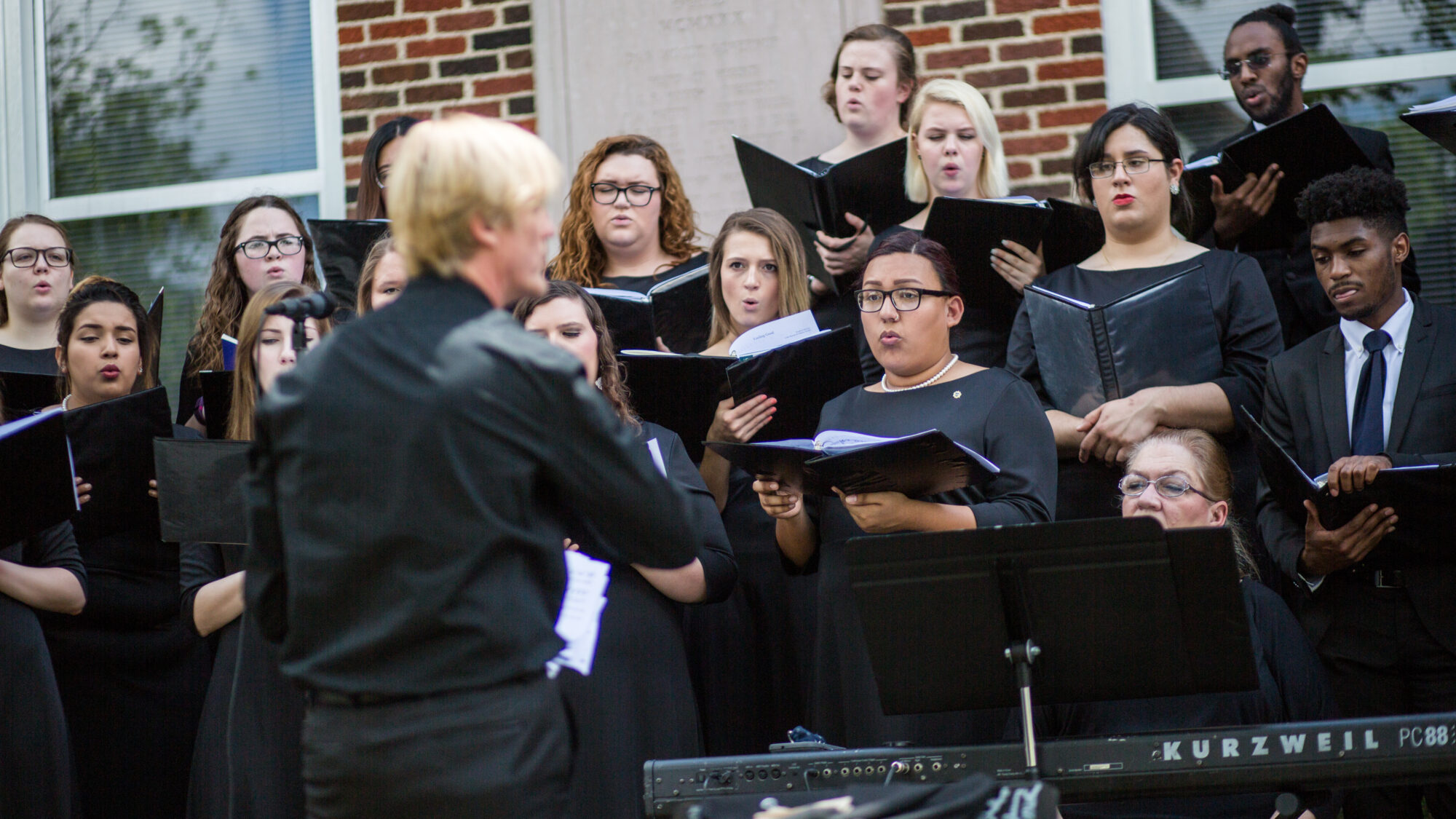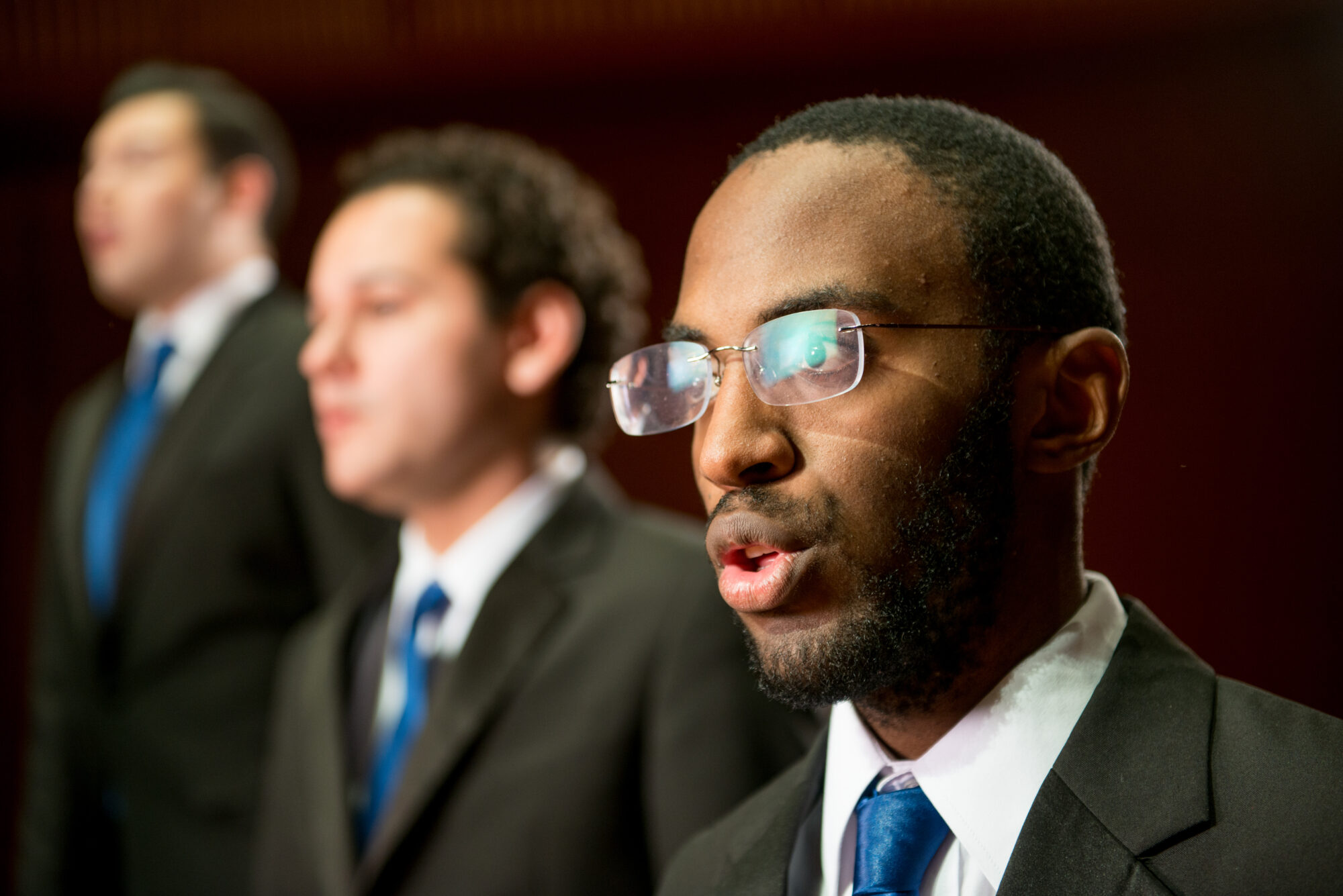 Chamber Singers
The Chamber Singers specialize in a cappella chamber vocal music from all periods of music history and are noted for their excellence in the choral art. The Chamber Singers perform two concerts on campus, an annual holiday concert at First Presbyterian Church in Commerce as well as at special events on campus and in the community. Most recently, the group performed at St. Patrick's Cathedral and St. Paul's Church in New York City, Grace Cathedral and St. Mary Cathedral in San Francisco and at Rayne Memorial United Methodist Church in New Orleans, LA.
University Men's and Women's Choruses
The Chorale Men's Chorus began in 2009 and has remained an integral part of the vocal division at Texas A&M University-Commerce. The Men's Chorus consists of men from the University Chorale. The Chorale Men's Chorus was invited to perform for the American Choral Directors Association Southwestern Division Convention in 2016.
The Chorale Women's Chorus consists of women from the University Chorale. The Women's Chorus performs each Fall on the Fall Choral Division Concert.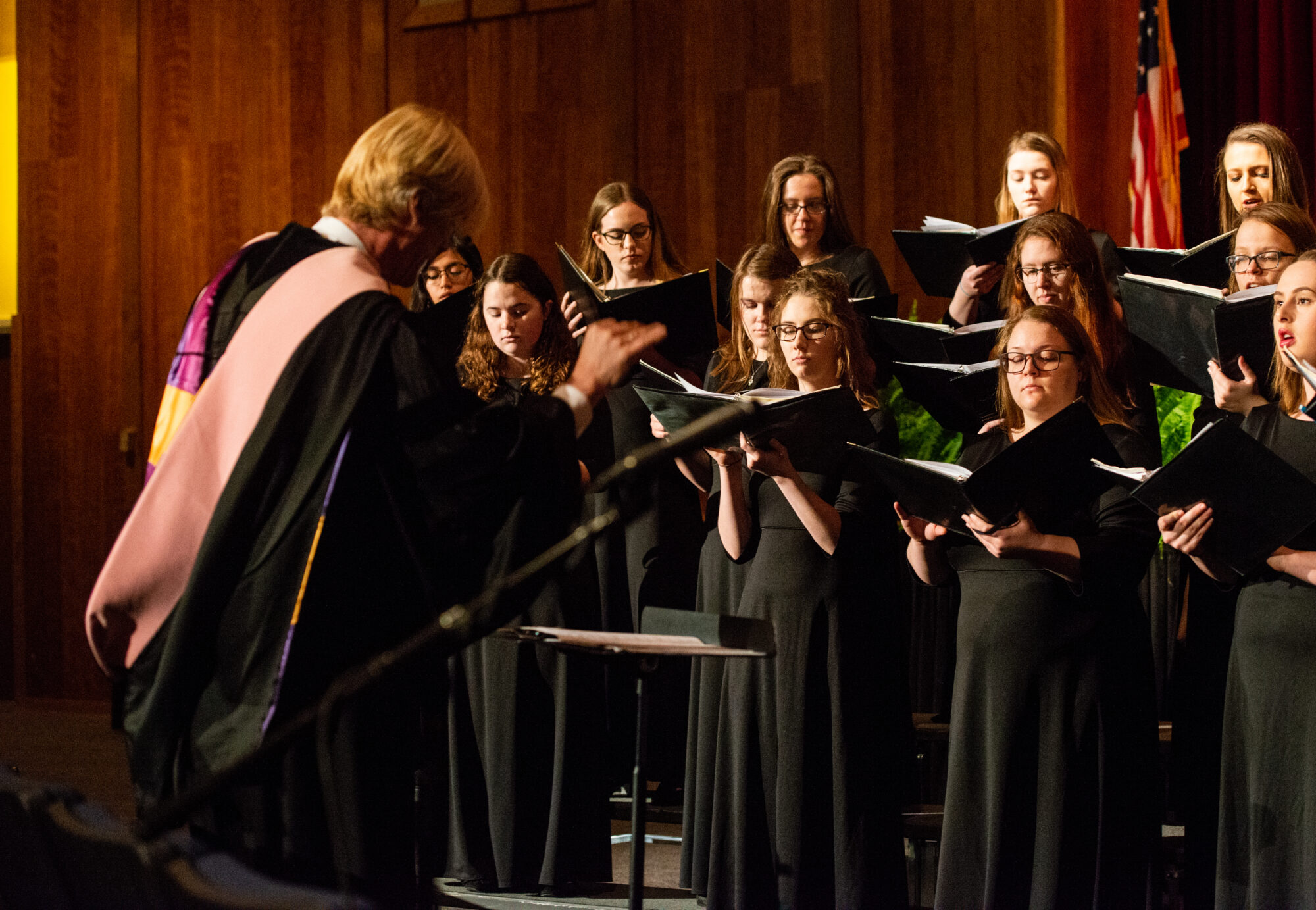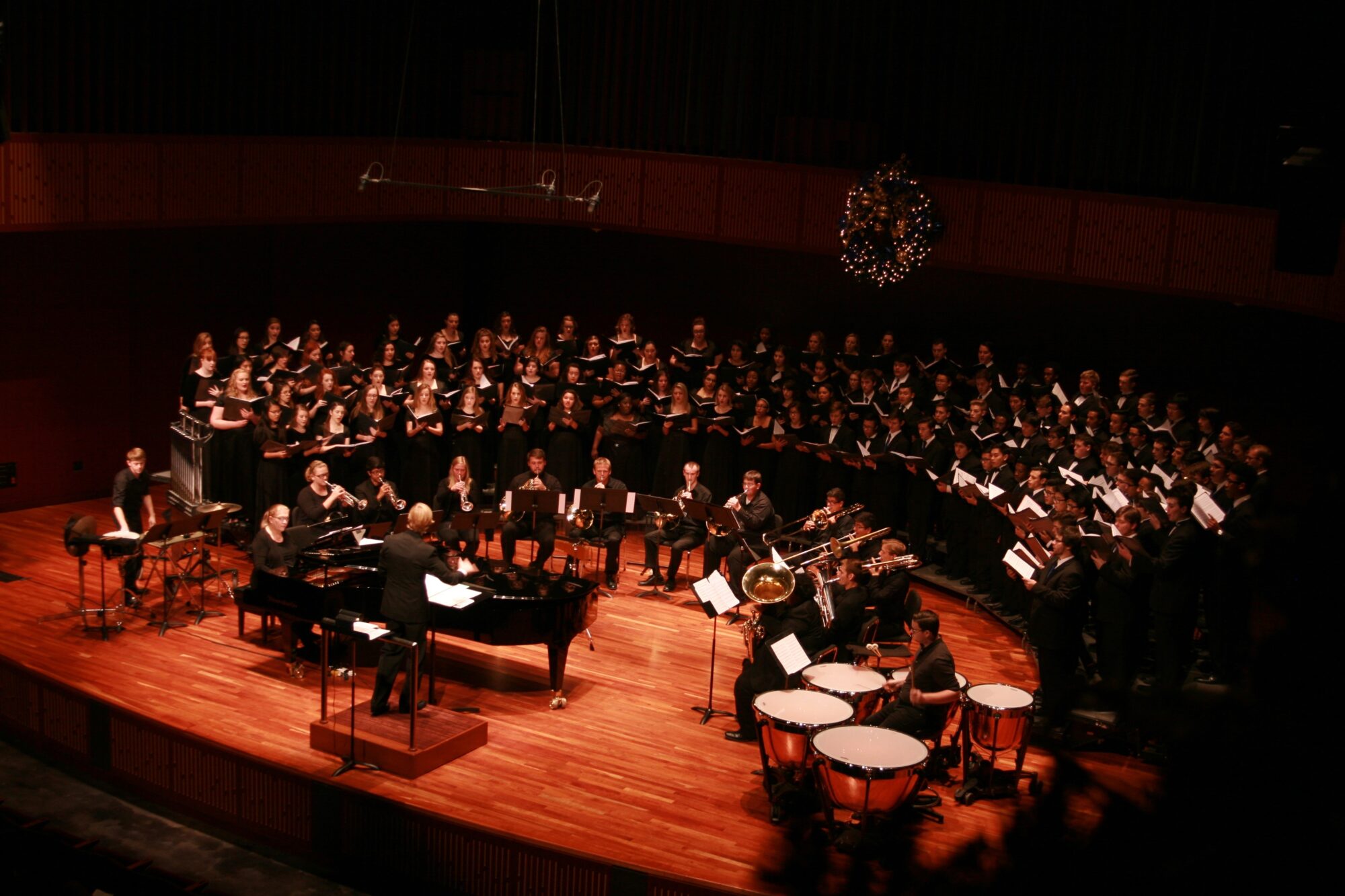 Grand Chorus
Each spring semester the singers of University Singers and University Chorale combine to create the Grand Chorus in a performance of a large-scale choral-orchestral masterwork. Previous works include Mozart's Requiem, Poulenc's Gloria, Dan Forrest's Requiem for the Living, Gabriel Faure's Requiem, Carl Orff's Carmina Burana, and Craig Hella Johnson's Considering Matthew Shepard.
Opera Workshop
The Opera Workshop offers singers the opportunity to perform a fully staged opera or musical each year. Recent main stage productions have been Kiss Me Kate, Mozart's The Magic Flute and Impresario, How to Succeed in Business Without Really Trying, Il Companello by Donizetti, I Love You, You're Perfect, Now Change and Xerxes by Handel. Students are selected by audition to participate in each main stage production. In addition to production preparation, students are given the opportunity to learn more about dance, acting and professional theatre training through class experiences and guest artists.