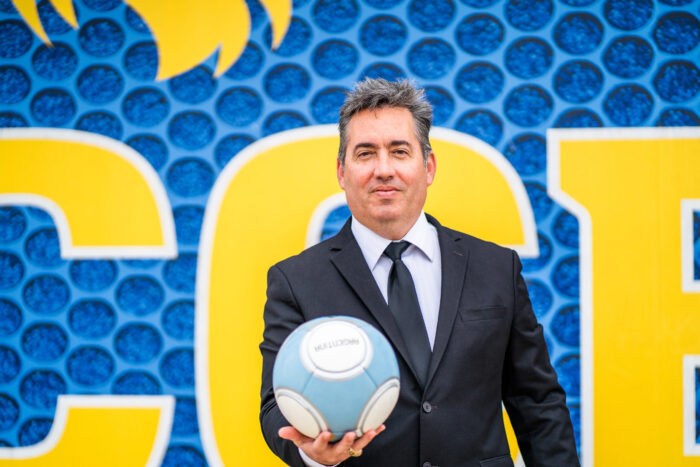 I love to teach, and try to make all of my classes as entertaining as they are educational.
Robert G. Rodriguez, Ph.D.
Associate Professor and Program Coordinator
Political Science
Office
Ferguson Social Sciences 152
Hometown
Southern California
College Major
Political Science
Robert Rodriguez was the first in his family to earn a college degree. His parents immigrated to the U.S. from Argentina. Rodriguez earned a Bachelor's degree at the University of California-Irvine, where he was a participant in a special program designed to encourage and assist underrepresented minority students to enter graduate school. Thanks to this program, Rodriguez went on to the University of Kansas and earned a Master's degree and Ph.D. in Political Science. At KU he also ran the McNair Scholars program and taught classes in Latin American studies. Over the past decade at A&M-Commerce, Rodriguez has been at the forefront of Latinx initiatives on campus, creating a minor in Latin American & U.S. Latino Studies, leading study abroad programs to South America, forming the Latino Staff and Faculty Association, and establishing a Latino Fraternity. He has published a book and several articles on politics and sports, as well as teaching a wide variety of courses.
A Conversation with Dr. Robert Rodriguez
What would you tell a student who is thinking about attending A&M-Commerce?
"The biggest advantage of going to A&M-Commerce is that you have a lot more individualized attention. The classes are much smaller compared to larger universities, which allows students the opportunity to interact with their professors in their introductory courses as well as classes in their majors. At A&M-Commerce, students will get to know their professors. Another great advantage of attending A&M-Commerce is that we are only about an hour away from Dallas. Dallas is a major city that always has a lot of fun activities going on. By attending A&M-Commerce, students have the ability to focus on their studies during the week and if they would like, spend their leisure time in the big city."
What draws you to your discipline?
"When I was in high school, my social studies classes were all part of the Model United Nations (MUN) program, where students attended mock UN Conferences with other students from different schools. Each student was assigned a country and we role-played as ambassadors at the UN. So as a teenager, I begin to learn about world politics and became strongly interested in the area. I am talking about the 1980s when the Cold War was the predominant global issue. MUN helped me learn and gain an interest in politics. In college, I started out as a Journalism major, and I was working as a reporter and photographer for a Spanish-Language newspaper in southern California. After my first year, I realized that I didn't need a degree in Journalism because I was already working in my field. I thought to myself, what else am I interested in other than journalism and sports? That's when politics came to mind. I switched my major to political science, even though I continued to write articles in various newspapers and magazines."
What has been your favorite course to teach?
"I love to teach, and try to make all of my classes as entertaining as they are educational. But there are two courses that stand out among the dozens I have taught. One was an undergraduate course called 'The Politics of Muhammad Ali'. The students and I were highly engaged in this class, which I designed to enable the analysis of political issues through the eyes of the legendary boxer. At the graduate level, an unforgettable course was my "Nazis in South America" seminar. This was also a unique course that explored how Nazis escaped from Germany after World War II and arrived in South America. Specific attention was aimed toward Argentina, a country that had a strong Jewish and German population before becoming a haven for fleeing Nazis. In both of these courses, I arranged for the authors who published the assigned books on these topics to present as guest speakers, giving my students an invaluable opportunity to ask questions of the authors of the books they read in class."
Tell us about a project you are currently working on or recently completed.
"I recently received a contract to write a manuscript for a Latino Studies book. The focus of the book will be on the diversity of Latin Americans and US Latinos. My goal is to complete this by the end of 2021."
Educational Background
Ph.D., Political Science, University of Kansas, 2005
M.A, Political Science, University of Kansas, 1996
B.A, Political Science, University of California-Irvine, 1994
Academic Positions
Coordinator, Latin American & U.S Latino Studies Minor, Texas A&M University-Commerce, 2017-Present
Associate Professor, Political Science, TAMUC, 2016-Present
Assistant Professor, Political Science, TAMUC, 2010-2016
Lecturer, Latin American Studies, University of Kansas, 2004-2010
Awards and Honors
TAMUC Latino Staff and Faculty Association Certificate of Leadership, 2020
TAMUC Distinguished Global Fellow Award, 2017
TAMUC Global Fellow Award, 2015
TAMUC Faculty Senate Research, Scholarship, and Creative Activities Award, 2014
All-Texas A&M System Student Recognition Award for Teaching Excellence, 2012
All-Texas A&M System Student Recognition Award for Teaching Excellence, 2011
TAMUC Employee Recognition Program Globalization Award, 2011
TAMUC Office of Hispanic Outreach & Student Program Faculty of the Year Award, 2011
Research Interests
Latin American Politics
Eastern European Politics
Politics and Sports
Professional Organizations
Western Political Science Association, 2019-Present
Western Social Science Association, 2018-Present
Latin American Studies Association, 2017-Present
North American Society for Sport History, 2017-Present
Featured Courses
LALS 101 Introduction to Latin American and US Latino Politics
PSCI 2306 Texas Government
PSCI 415 Introduction to Comparative Politics
PSCI 332 Latin American Politics
Selected Publications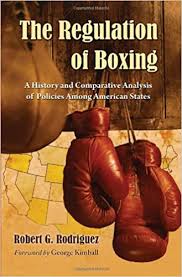 The Regulation of Boxing: A History and Comparative Analysis of Policies Among American States (Jefferson, NC: McFarland & Company, Inc.) 2009
From Gold to Glory: An Analysis of U.S. Olympic Boxers in the Professional Ranks" (co-authors Mark Joslyn and Emily Gruver), The Sport Journal Vol. 20, 2019
"A brief historical, political and social analysis of Argentine tennis" Chapter 14 in Robert Lake, ed. The Routledge Handbook of Tennis: History, Culture and Politics (London: Routledge) 2019
"A Stage-by-stage approach to utilizing news media in foreign language classes at higher educational institutions" (co-authors Nataliia Saienko, Olga A. Kalugina, Tatiana A. Baklashova) in XLinguae European Scientific Language Journal Vol. 12, 2019
"The Ovaherero/Nama Genocide: A Case for an Apology and Reparations" (co-authors: Nick Sprenger and Ngondi A. Kamatuka) in European Scientific Journal, 2017 Special Edition
"US-Ukraine Relations in the Post-Soviet Era" (co-authors: Sarah Hays, Tyler Henderson, Ricardo Garcia, Ashley Cotton) in European Scientific Journal, 2016 Special Edition