Challenge Stereotypical Representation through Knowledge
Explore the rich culture, struggles, and achievements of Latin American and Latino people throughout history.
The Latin American and U.S. Latino Studies minor is designed to educate students on the histories, cultures, politics and societies in Latin America, as well as the descendants of Latin Americans who reside in the United States (U.S. Latinos). This program is an attractive addition to any undergraduate degree; it's flexible and allows students to choose from a wide variety of electives.
Where It Is Offered
Commerce
Foreign Language
No foreign language credits required
Delivery
Blended (50-85% Online), Face-To-Face
Total Credit Hours
18 hours
Thesis Requirements
No thesis required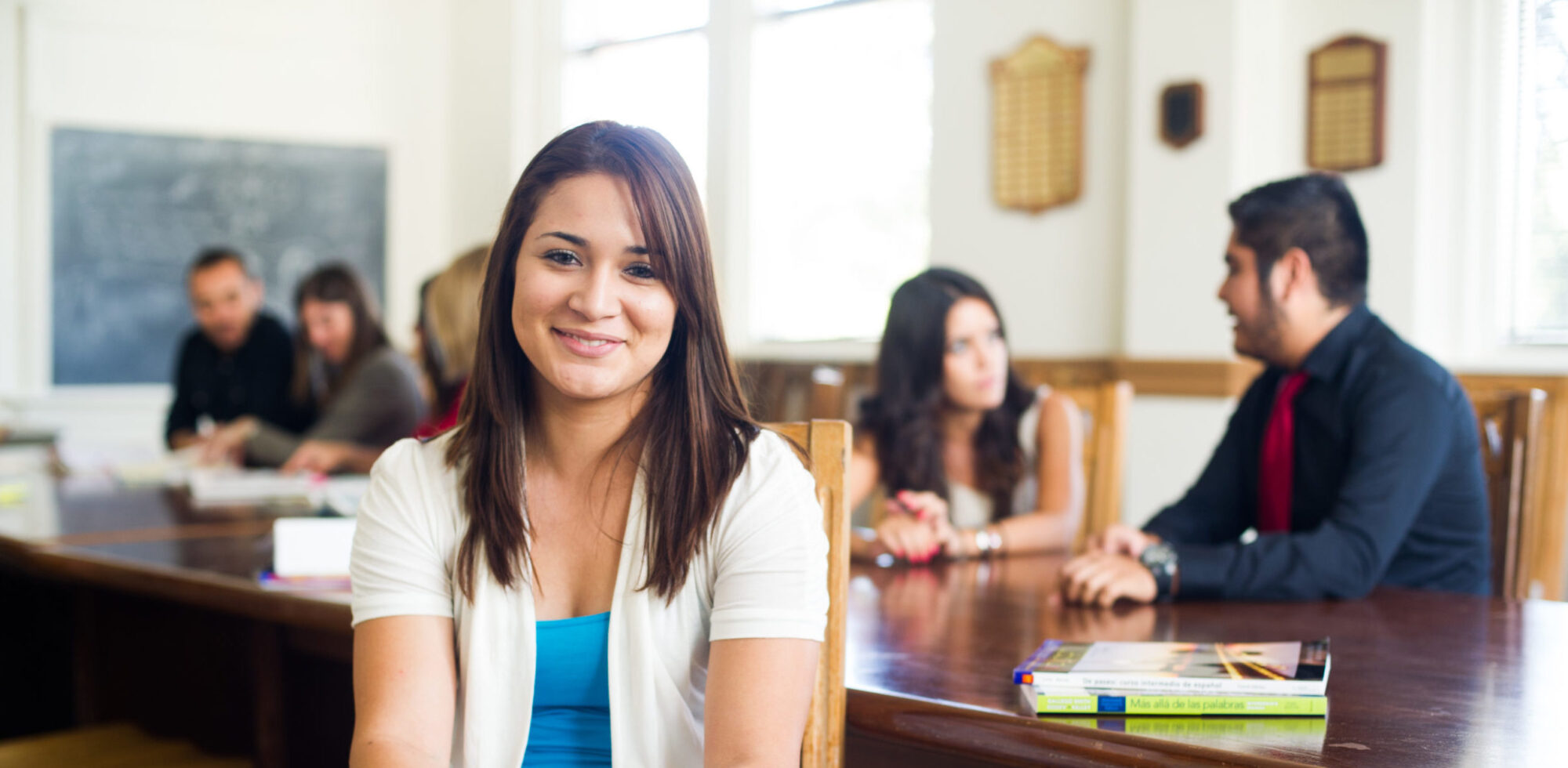 Admission Requirements
If you are a current undergraduate student pursuing any major at A&M-Commerce, you can easily add this minor to your course of study.
Minor Requirements
Once admitted you must:
Complete LALS 101 (Introduction to Latin American and U.S. Latino Studies) — 3 credit hours
Complete 15 hours of approved electives with Latin American and/or U.S. Latino content
Featured Courses
Introduction to Latin American and US Latino Studies
LALS 101
This course is an introduction to the interdisciplinary study of Latin America and the Latin American Diaspora in the United States, as manifested through politics, history, language, the arts, literature, economics and social realities. Students will be exposed to the principal themes and methodologies of Latin American and U.S. Latino Studies, by synthesizing contributions from various disciplines.
Issues in Spanish Literature and Culture
SPA 472
This course concentrates on essential questions, concepts and themes (issues of gender, politics, religion, art, etc.) that determine and define the construction of culture throughout Spanish history. The course highlights specific works of literature, film and other texts, in order to offer the necessary depth for students to produce research of their own interest.
Latin America in the Modern Period
HIST 327
This course will examine Latin America since the independence process. It will study the obstacles confronted by the new nations, as well as themes such as the role of women in society, political violence and resistance, as well as the deepening links between Latin America and the world economy and its relationship with the United States.
Psychology and Sociology of Diverse Populations
SOC 310
This course will examine the variables which affect the perceptions, beliefs and behaviors of various microcultures which comprise our population. The course will include, but will not be limited to, culture as a function of socioeconomic status, religion, sex and gender, language, age, exceptionality, geographical origins and ethnicity.
Contact Us
Department of Political Science
START YOUR JOURNEY! Two buttons
START YOUR JOURNEY!
Back to menu