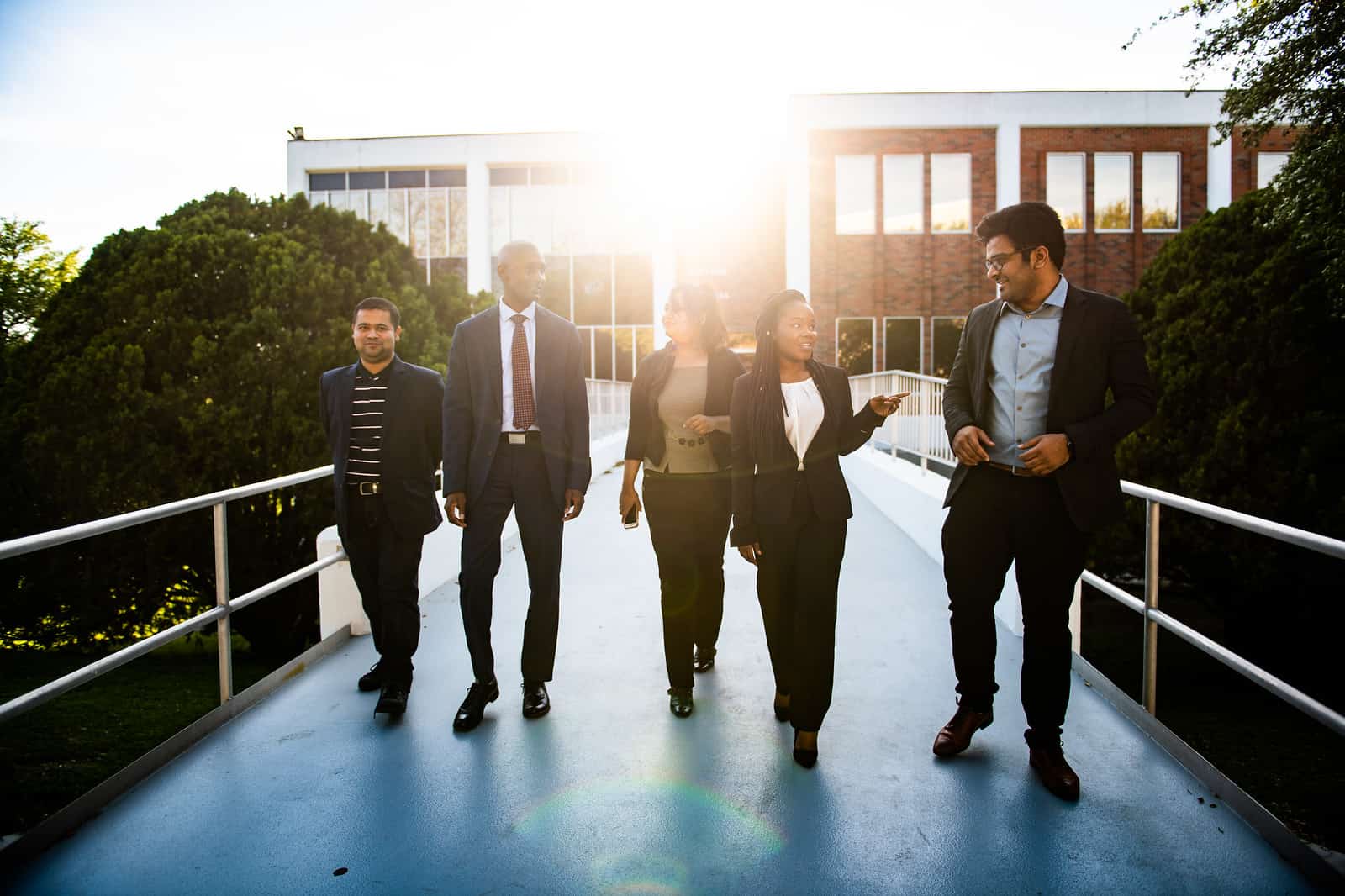 Be a Leader in Business
With a degree in business administration from A&M-Commerce, you will prepare to meet the changes and challenges in business. Take the first step today.
The Bachelor of Science in Business Administration (BSBA) offers a broad overview of business necessary to help you succeed within the industry. The BSBA is paired with an Interdisciplinary Studies Minor to improve your marketability.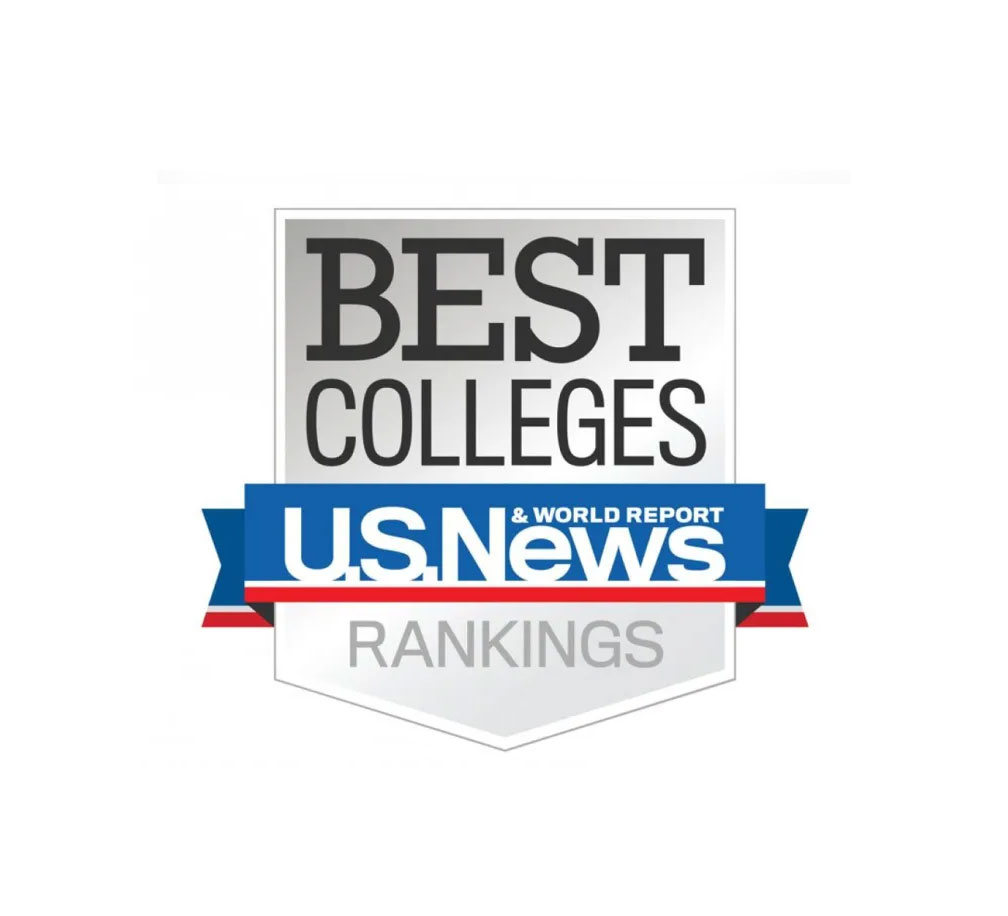 Nationally-Ranked Affordable Programs
The College of Business has been recognized by the highly anticipated U.S. News & World Report rankings for 2023 for several programs.
66th for Best Online Bachelor's in Business Programs
Where It Is Offered
Commerce, Dallas, Online
Foreign Language
No foreign language credits required
Total Credit Hours
120 hours
Thesis Requirements
No thesis required
Is this Program a Good Fit for You?
Business students are typically interested in:
Developing more marketable skills
Administrative careers
Managing real estate
Finance
Retailing and wholesaling
Managerial positions
Marketing
Big Data
Transfer Pathway
Seamlessly transfer from Collin College to A&M-Commerce with the following sample degree pathway, saving you money and setting you up for success.
Freshman Yearat Collin College
Lay the groundwork for greatness at Collin College. You will complete much of
your core curriculum during this first year.
Fall
ENGL 1301 Composition I
MATH 1324 Mathematics for Business
and Social Sciences
HIST 1301 United States History I
ENVR 1401 Environmental Science I*
EDUC 1300 Learning Framework
Spring
ENGL 1302 Composition II
MATH 1325 Calculus for Business
and Social Sciences
HIST 1302 United States History II
ENVR 1402 Environmental Science II*
BUSI 1301 Business Principles
Sophomore Yearat Collin College
Build on the foundation as you prepare to transfer to A&M-Commerce.
You must apply for your associate's degree at Collin College. Contact your
academic advisor for more information.
Fall
ARTS 1301 Art Appreciation*
ACCT 2301 Principles of Financial Accounting
ECON 2301 Principles of Macroeconomics
BCIS 1305 Business Computer Applications
GOVT 2305 Federal Government (Federal Constitution & Topics)
Spring
HUMA 1301 Introduction to Humanities I*
ACCT 2302 Principles of Managerial Accounting
ECON 2302 Principles of Microeconomics
SPCH 1315 Public Speaking
GOVT 2306 Texas Government (Texas Constitution & Topics)
Junior Yearat A&M-Commerce
Welcome to A&M-Commerce! Focus on the art of business administration here.
Fall
MGT 301 Legal Environment of Business
MGT 303 Business Communication
MGT 307 Operations Management
ANY LEVEL MINOR REQUIREMENT*
MKT 306 Marketing
Spring
MGT 305 Principles of Management
FIN 304 Intro to Business Finance
ANY LEVEL MINOR REQUIREMENT*
ECO 302 Business and Economic Statistics
ANY UPPER-LEVEL MINOR REQUIREMENT*
*Multiple options to satisfy this requirement are available at Texas A&M University-Commerce. Speak with your academic advisor to the find the right fit for you.
Senior Yearat A&M-Commerce
Finish strong and prepare to start your career.
Fall
ACCT 311 Financial Statement Analysisbfor Global Enterprise
ECO 309 Economic Forecasting OR
MGT 390 Project Management
MGT 308 Entrepreneurial Strategies
ANY LEVEL MINOR REQUIREMENT*
BUSA 326 Data & Information Management
Spring
MGT 380 International Management & Business
MGT 439 Business Strategy
MGT 315 Organizational Behavior
ANY UPPER-LEVEL MINOR REQUIREMENT*
ANY UPPER-LEVEL MINOR REQUIREMENT*
*Multiple options to satisfy this requirement are available at Texas A&M University-Commerce. Speak with your academic advisor to the find the right fit for you.
*Please note that degree plans are subject to change at both institutions. Please see an academic advisor when following this pathway.
SEE YOURSELF SUCCEED WITH A DEGREE IN Business Administration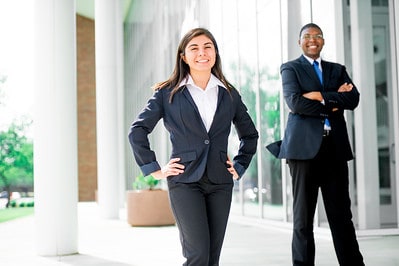 Career Readiness
The College of Business offers an in-house Career Services Center focused on guiding business students seeking internships or employment.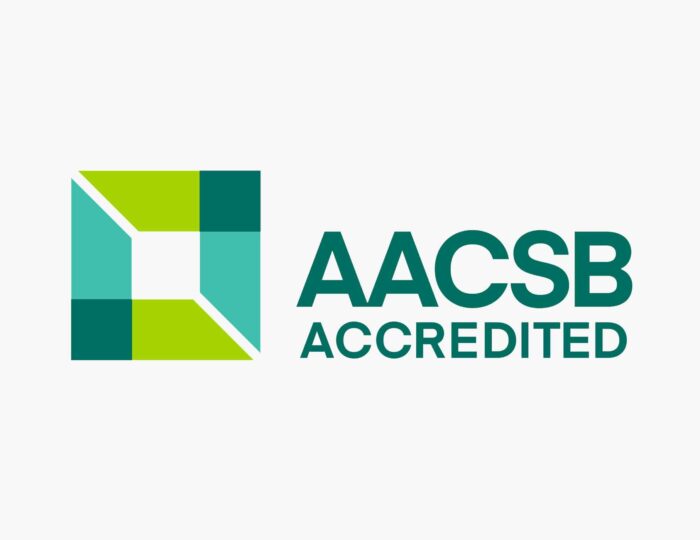 Nationally Accredited
The College of Business is one of only 800 schools worldwide to be accredited by the Association to Advance Collegiate Schools of Business (AACSB).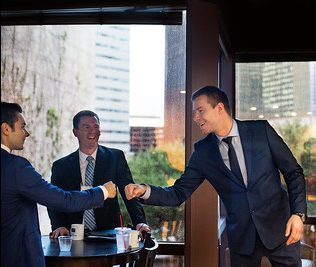 Industry Connections
Through guest speakers, company tours and internships, professional networking, and other opportunities, students, faculty and alumni are connected with the business community.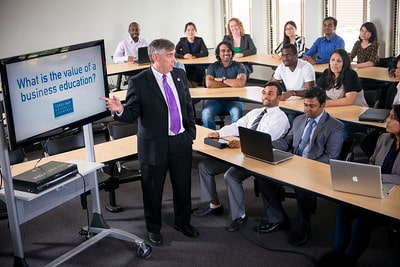 Accomplished Faculty
Engage with exceptional faculty who are industry leaders and significant scholars, producing cutting-edge research in their field.
PRACTICAL APPLICATIONS
A degree in Business will offer you the opportunity to:
Learn to apply analytical and strategic leadership solutions to an interrelated set of economic, ethical and environmental issues.
Develop soft skills in addition to traditional business acumen.
Successfully implement solutions by collaborating as members of diverse teams.
Build marketable skills related to accounting, finance, management and marketing tools and techniques.
Gain an understanding of the social, ethical, regulatory, global, political and cultural environments within which multinationals operate.
Conduct research using quantitative skills, develop creative solutions to real-world business problems.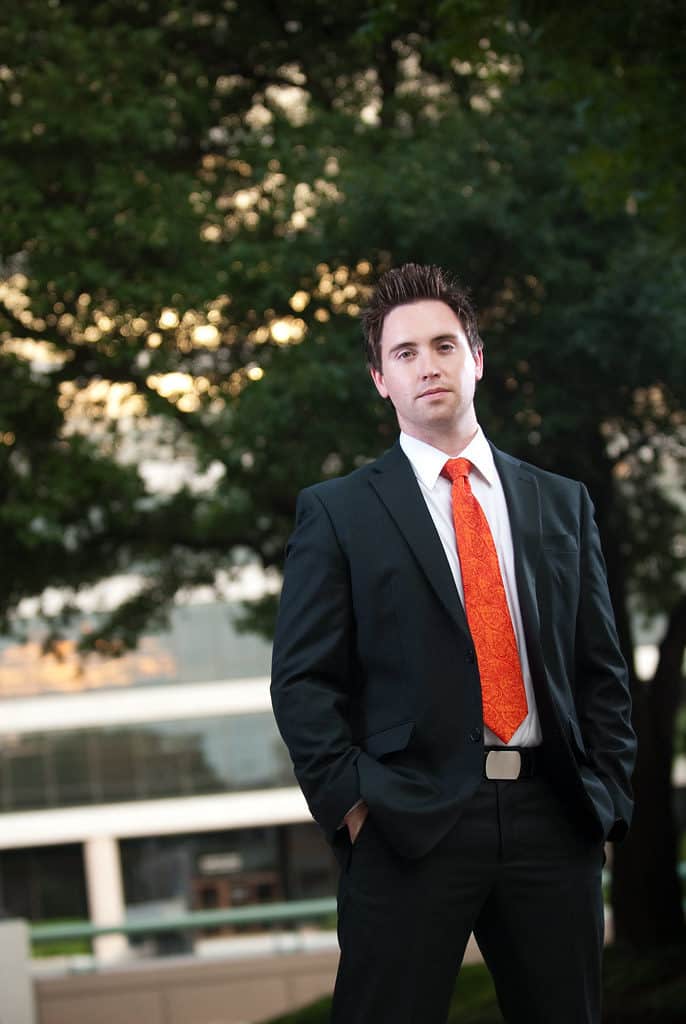 Careers
A BSBA degree from A&M-Commerce will assist you in acquiring skills in order to become an all-around expert in the business world so that you will be able to assess and develop any company.
Career Possibilities and Current Median Salaries
Purchasing Managers, Buyers, and Purchasing Agents
US DOL Bureau of Labor Statistics, Occupational Outlook Handbook, 2018
Interdisciplinary Studies Minor
The purpose of this required minor is to improve your marketability. Your minor must have a total of 18 semester hours: nine semester hours of 300/400 level courses and nine semester hours of any level courses.
Featured Courses
Global Financial Statement Analysis
ACCT 311
You will gain an overview of financial statement analysis with a focus on global entrepreneurship and acquire a framework for analyzing business opportunities and risks through the use of financial statement analysis, ratio analysis, trend analysis and valuation methods.
Entrepreneurial Strategy
MGT 308
You will be introduced to the challenges of owning, operating, and marketing a successful small business and the need for entrepreneurial focus in large firms.
International Management and Business
MGT 380
This course is designed to give you a fundamental understanding of the environment in which international business operates and of the management practices required to compete successfully in global markets.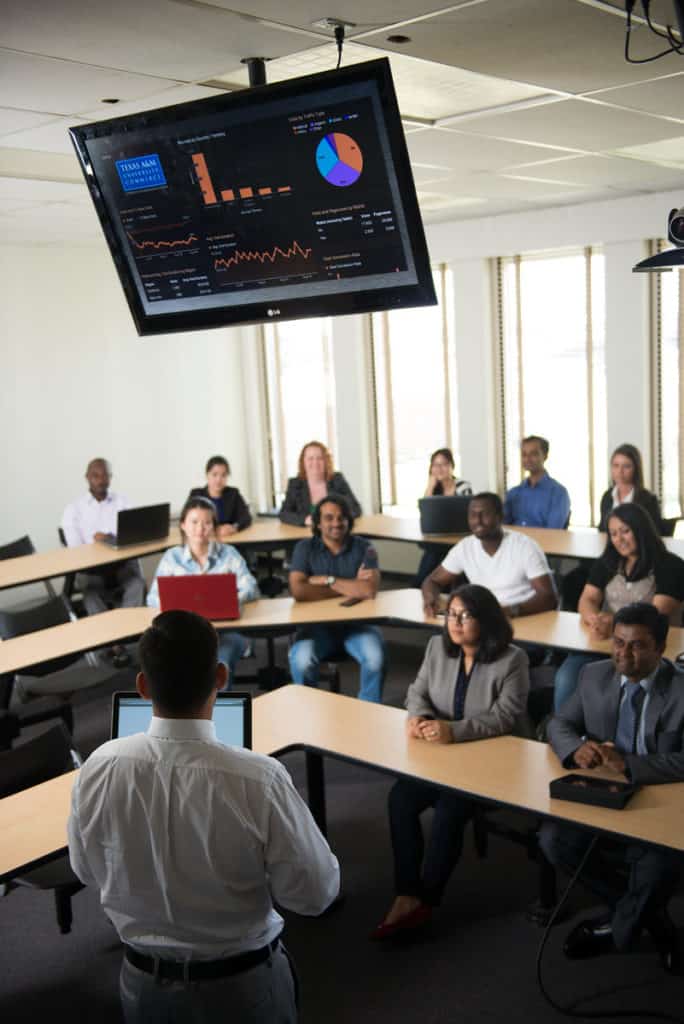 Course Delivery and Resources
We offer this program in two formats to better suit your needs. You may complete the upper-level coursework either online or in a face-to-face format. You will indicate the format you wish to pursue when you speak with your advisor.
This program is ideal if you are a transfer student and have completed your core education courses from regionally accredited colleges or recognized foreign universities and wish to pursue a broad-based business curriculum. You may elect to complete your University Studies requirements here, however, certain University Studies requirements may not be online.
In addition, you can complete 50% or more of the credits required for this program at our Dallas site.
Student Organizations
Management Club
Management Club is an academic club that is here to assist you in the business world, enhance your skills, and prepare you for leadership roles in your career. You are welcome to join, management major or not. We provide you an opportunity to develop personally and professionally through experiences such as touring companies like Amazon and L3, interactives meeting like resume builders, and hosting network events. We also participate in the yearly Lions Innovation Business Competition.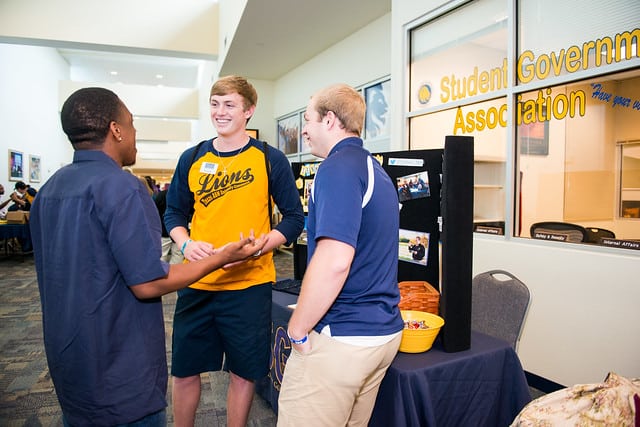 START YOUR JOURNEY! Two buttons
START YOUR JOURNEY!
Back to menu
Contact Us
P.O. Box 3011
Commerce, TX 75429-3011