Gain the skills to help an organization achieve its business goals through effective marketing campaigns using digital marketing, social media, consumer insights and brand/product management.
Build the Brand Through Effective Marketing
The foundation of business success lies in marketing. With a BBA in Marketing, you will learn how organizations plan, organize, administer and achieve their business objectives through effective marketing. Courses in emerging areas of marketing such as digital marketing, social media, consumer insights and brand/product management ensure you have marketable skills employers demand. Be prepared to conduct research and apply findings to business situations.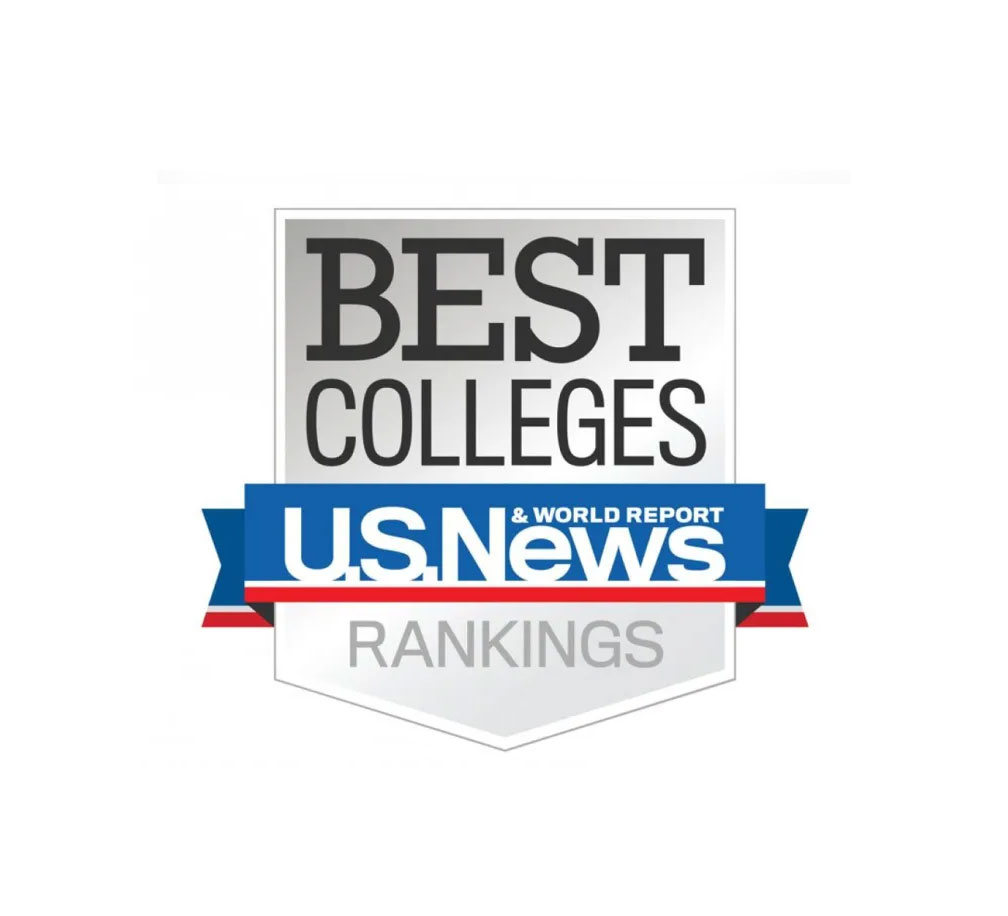 Nationally-Ranked Affordable Programs
The College of Business has been recognized by the highly anticipated U.S. News & World Report rankings for 2023 for several programs.
66th for Best Online Bachelor's in Business Programs
Curriculum
The Marketing program at A&M-Commerce is uniquely designed to prepare you for a successful career and more importantly life! Over 100 years, this program has evolved and developed with the long-term success of our graduates in mind. You will not only earn creative skills to help you understand the customer, you will learn the analytical skills necessary to conduct research as well.
Your first year you will take a combination of university core and business core classes. All students must take these classes, and they are a very important part of your business education. Many students take mostly core classes with one or two courses related to their major each semester.
Fall
Begin with core classes. These are essential for building a strong foundation.
College Reading and Writing
Eng 1301
U.S. History to 1877
Hist 1301
Mathematics for Business Applications I
Math 1324
U.S. Life & Physical Science Elective
Business Computer Systems
BUSA 1305
Spring
Continue taking your university core classes. Completing an elective or two this semester is important as well.
College Reading and Writing
Eng 1302
U.S. History from 1865
Hist 1302
Math. for Bus. Applications II
Math 1325
U.S. Life & Physical Science Elective
Advisor-approved elective
Your second year, take the remainder of your university core classes along with a few business core and electives. Expand your mind and learn how to think like a professional.
Fall
You made it through your first year. Continue ahead with electives and core courses.
The US Government
PSci 2301
Principles of Accounting I
ACCT 2301
Principles of Macro Economics
Eco 2301
Degree Pathway
US Lit, Philosophy, Culture Elective
Spring
Finish taking the remainder of your core classes. Good things are coming!
Texas and the Federal System
Psci 2302
Principles of Accounting II
ACCT 2302
Principles of Micro Economics
Eco 2302
Advisor-approved elective
US Creative Arts Elective
During your third year, you will begin to focus on upper-level coursework and take classes related to your major. It's also a great time to snag an internship or co-op which may count as a class towards your degree.
Fall
Start taking classes relating to your major. Things are about to get exciting!
Marketing
MKT 306
Principles of Mgt
MGT 305
Data and Information Mgt
BUSA 326
Legal Env. of Business
MGT 301
Bus. & Eco. Statistics
MGT 302

Spring
Keep up the good work! Senior year is right around the corner.
Mkt 366 (Fall only) or Mkt 367
UL Business Elective
Business Communication
MGT 303
Economic Forecasting
ECO 309
Operations Management
ECO 307
During your fourth year, you will finish taking your upper-level business courses. As you get ready to graduate, interview with companies that you dream about working for. You will find alumni who know the quality of TAMUC graduates at businesses worldwide.
Fall
You are so close to being done. Stay strong!
Mkt 445 Fall or Mkt 386 (Spring only)
Marketing Research (Fall Only)
MKT 436
Intro to Business Finance
FIN 304
UL Mkt Elective
UL Mkt Elective
Spring
It's the home stretch, and graduation is your next step. You got this!
Mkt. elective, including Internship & Study Abroad.
Global Consumer Behavior
MKT 467
UL Business Elective
UL Business Elective
International Marketing
MKT 420
Business Strategy
MGT 439
Is this Program a Good Fit for You?
Marketing students are typically interested in:
Consumer insights or customer experiences
Digital and traditional marketing communication
Sales Management
Promotions
International marketing
Market research
See Yourself Succeed with a Degree in Marketing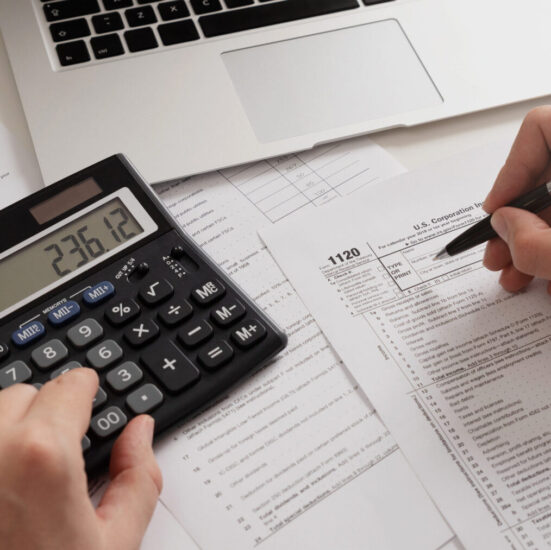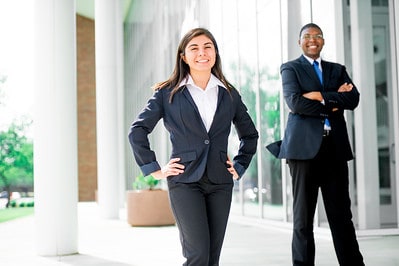 Career Readiness
The College of Business offers an in-house Career Services Center focused on guiding business students seeking internships or employment.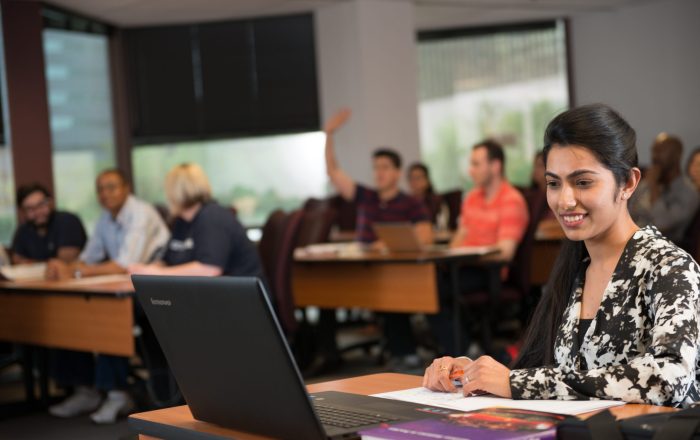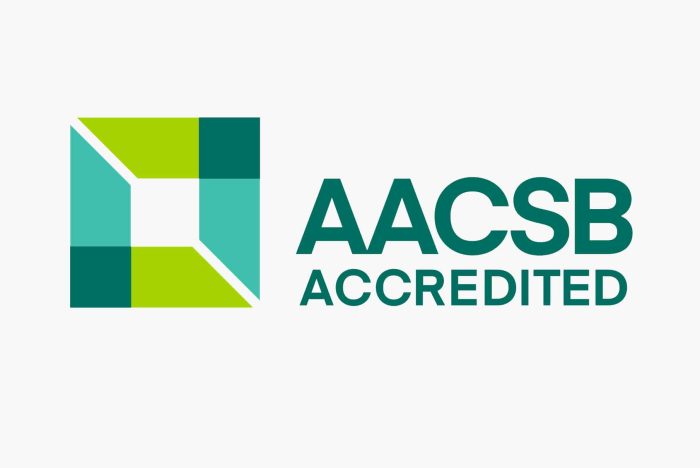 Nationally Accredited
The College of Business is one of only 800 schools worldwide to be accredited by the Association to Advance Collegiate Schools of Business (AACSB).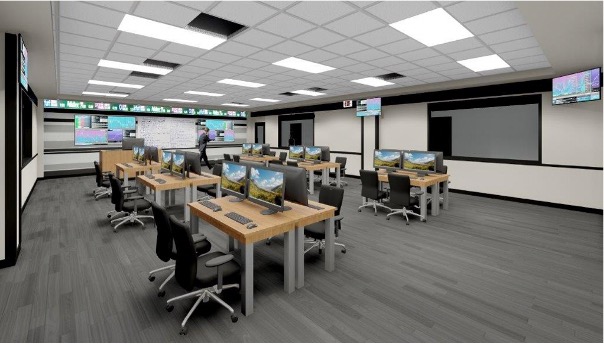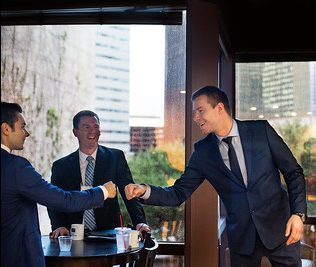 Industry Connections
Through guest speakers, company tours and internships, professional networking, and other opportunities, students, faculty and alumni are connected with the business community.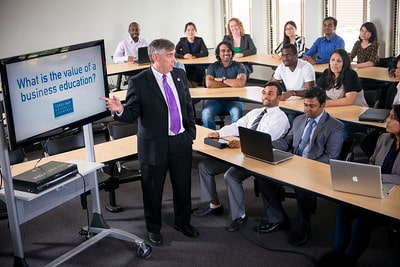 Accomplished Faculty
Engage with exceptional faculty who are industry leaders and significant scholars, producing cutting-edge research in their field.
Faculty Research
Our faculty have conducted academic assessments of student learning objectives, case research on applied marketing situations including global retailing, sales ethics and corporate social responsibility, and published several articles on retailing, international business, marketing metrics and analytics, and consumer behavior of Millennials and Generation Z.
PRACTICAL APPLICATIONS
A degree in marketing will offer you the opportunity to:
Gain knowledge of the many functional areas of marketing.
Build a strong foundation of marketing competencies.
Improve your personal selling and sales management skills.
Appreciate relevant business trends in the marketplace and consumer behaviors.
Develop your ability to succeed in a rapidly changing global business environment.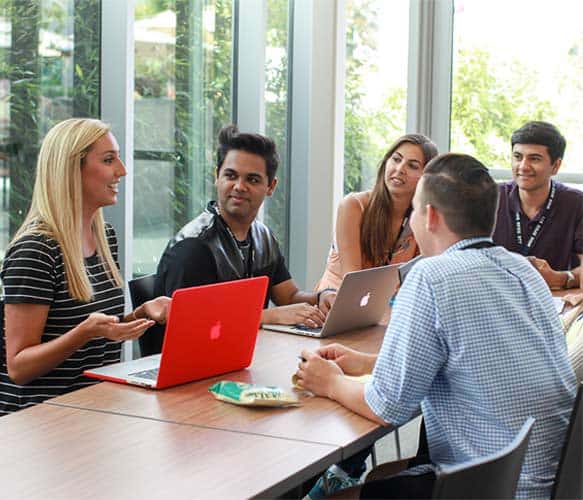 Careers
Marketing is a career track that is constantly changing as new technologies, consumer trends and products are created. Our program will prepare you to enter this dynamic field with the right blend of marketing skills and financial knowledge. When you graduate with a marketing degree, you are likely to assume positions in brand/product management, marketing consulting, marketing research/analytics, sales management and business development.
Career Possibilities and Current Median Salaries
Marketing Manager (National Median)
Marketing Manager (DFW Metroplex Median)
Digital Marketing Manager (National Median)
Digital Marketing Manager (DFW Metroplex Median)
Marketing Analyst (National Median)
Marketing Analyst (DFW Metroplex Median)
Marketing Assistant (National Median)
Marketing Assistant (DFW Metroplex Median)
Account Manager (National Median)
Account Manager (DFW Metroplex Median)
Salary.com, 2023
Internship opportunities
Internship experience provides the foundation employers are often looking for. Although not required for your degree, internships are an important part of your education experience. The program will consider internships for credit if the requirements are satisfied. A&M-Commerce marketing students work with the College of Business Career Services to achieve career goals through partnering with outside companies and industry leaders.
Minor
Learn more about this minor, including its course requirements.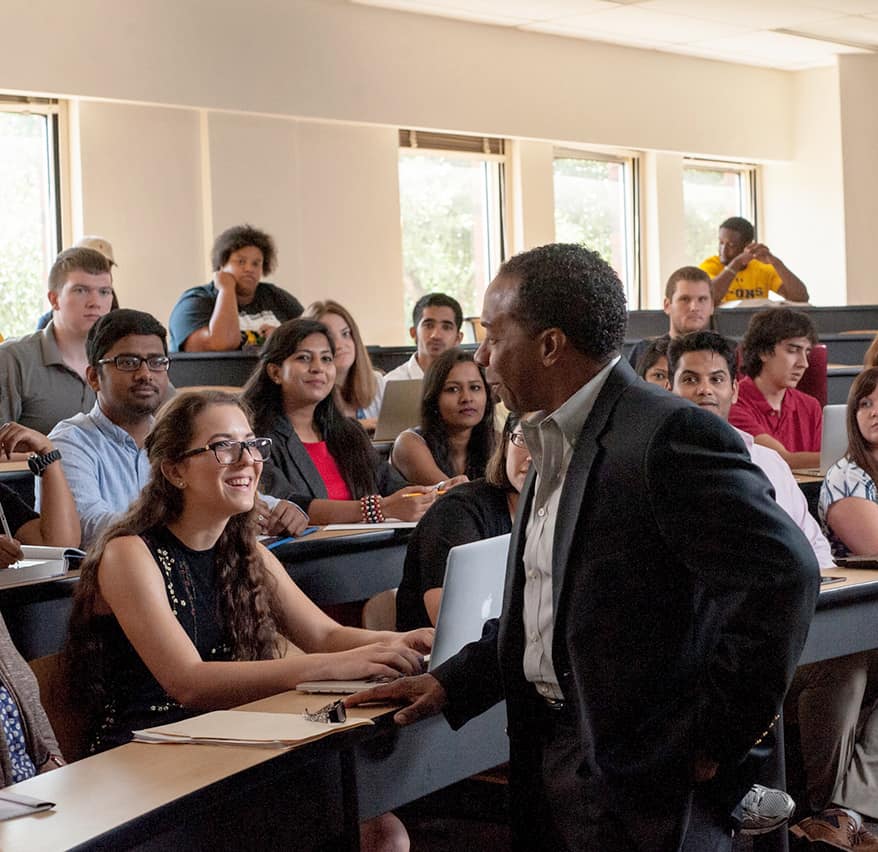 What You Will Learn
Our BBA in Marketing program is designed to provide exposure to skills and careers in the growing fields of consumer sales, organizational sales, sales management, product management, marketing research, promotion and media planning, retail/wholesale management, buying or purchasing, and customer service. You will develop the marketing knowledge needed to become a valuable asset to a wide variety of employers.
Courses to Prepare You for Your Career
Business foundation courses prepare all our students with knowledge including financial and managerial accounting, the business environment and strategy, organizational behavior and issues, quantitative analysis, and production/operations management
Core marketing courses including marketing management, personal selling and sales management, promotions, channels of distribution, and global consumer behavior
Featured Courses
Marketing Promotion
MKT 366
In this course, you will learn to analyze the promotion networks of business firms to external publics. The course places an emphasis on enabling you to appraise the effectiveness of marketing tools and their social and economic significance.
Selling and Sales Management
MKT 367
This course will teach you how to develop and maintain relationships with customers and managing the sales process of finding, converting and keeping customers while achieving the organization's goals. Communication techniques, career planning, selling strategies and tactics, as well as sales duties, responsibilities and problems, are included.
Marketing Research
MKT 436
This course is designed to provide you with the skillset to ask relevant questions, conduct research, analyze results and make good marketing recommendations. Upon completion of the course, you will have a better appreciation for the marketing research process and how to use research in making sound business decisions.
International Marketing
MKT 420
This course provides coverage of a broad survey of international business issues and analyzes the environment in which international businesses operate. You will be introduced to multinational enterprises, global competition, international organizations, treaties and international law, national trade policies, and the determinants of competitiveness of U.S. firms in international markets.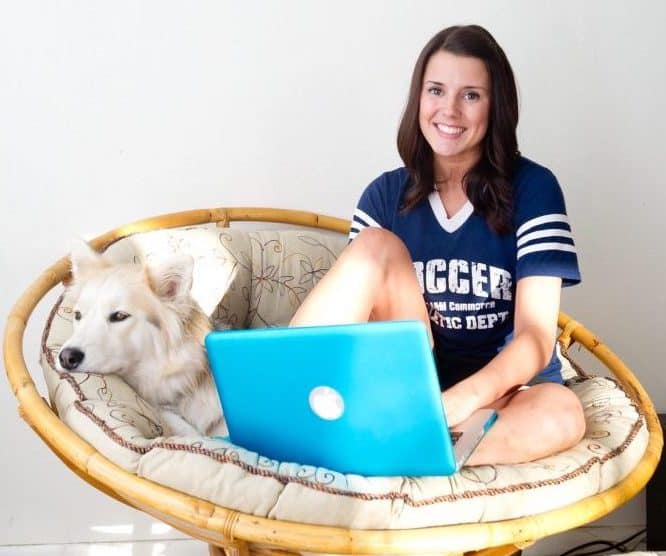 Course Delivery and Resources
In addition to our long-standing campus courses, many students can complete their degrees by taking online classes. All of our programs are designed to be flexible in order to meet the needs of our students in an ever-changing college environment.
Students can also complete 50% or more of the credits required for this degree at our Dallas site.
Student Organizations
The Department of Marketing and Business Analytics Student Chapter promotes academic programs of marketing and business analytics at A&M-Commerce and supports the student's on-campus and online social, academic and professional events. This organization works personally with students and directly with Career Services to take advantage of internship opportunities in their related fields.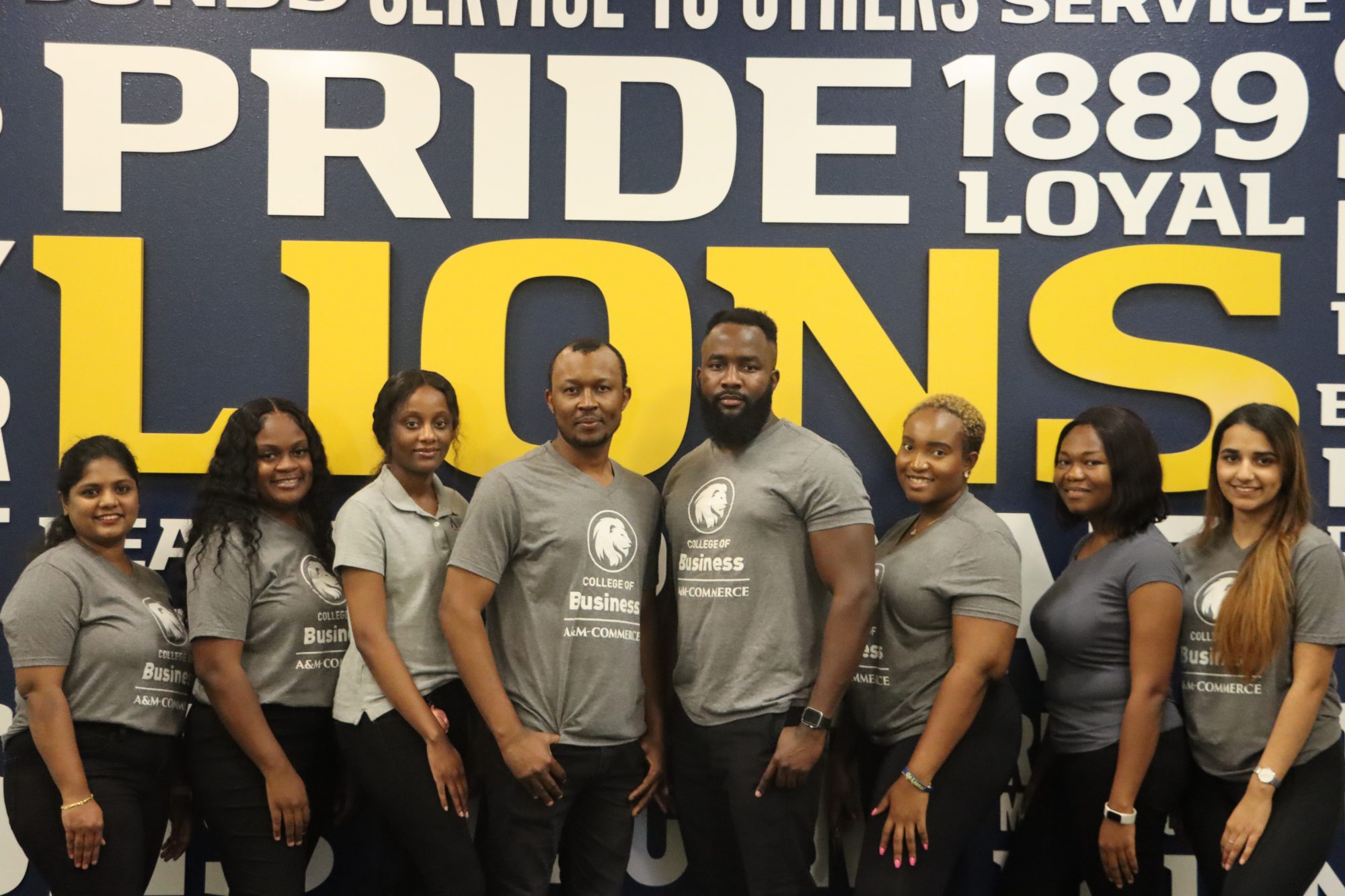 Undergraduate Program Costs
Program Costs
Tuition and fees for undergraduate students taking 12 credit hours are $4,212 for Texas residents and $9,108 for non-residents.
Back to menu
Meet your success team
Your Student Success Team consists of an academic advisor, a financial aid advisor and an academic concierge specific to your college who collaborate to help a group of students meet their educational goals.
Academic Advisor helps you to navigate registration and your degree plan.
Academic concierge helps you identify obstacles to your success and connect you to resources.
Financial aid advisor helps you navigate financial aid.
BBA (Marketing) :: Staff 1.14a
Meet the Faculty
Back to menu
Contact Us
P.O. Box 3011
Commerce, TX 75429-3011
START YOUR JOURNEY! Two buttons
START YOUR JOURNEY!
Back to menu