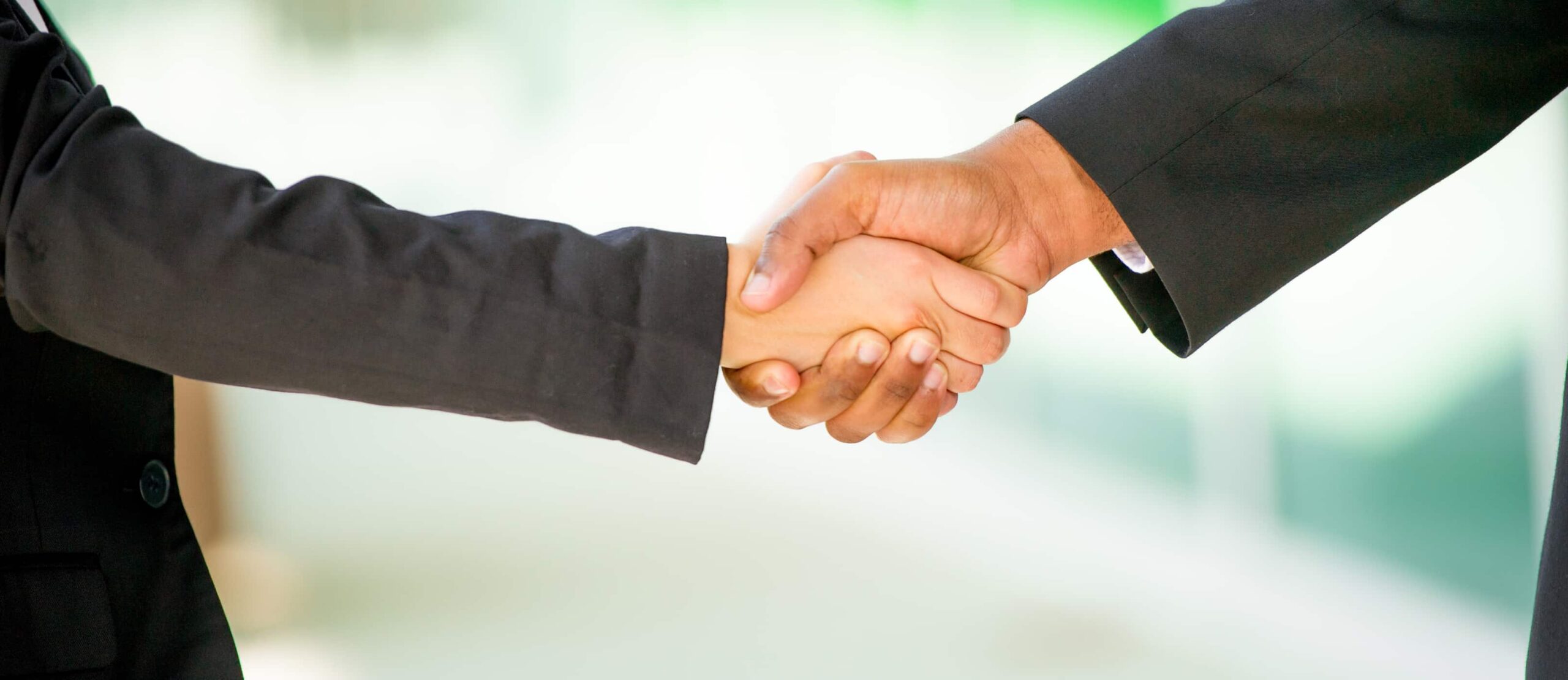 Business Administration (MBA)
Whether your passion is social media, sports, the arts, podcasting or starting your own company, every industry needs business professionals.
Duration
1 year full-time
Total Credit Hours
30 credit hours
Thesis Requirements
No thesis required
Become an Industry leader
Business as a field of study is very practical – everything has a business side to it! Whether your passion is social media, basketball, or starting your own company, every industry needs accountants, marketers, managers, financial analysts and data analytics professionals. When you earn your degree at A&M-Commerce, you'll not only be part of the largest online MBA program in Texas, which translates into a huge professional network, but you'll also be well prepared to advance your career ready to meet the opportunities and challenges in the competitive, global and technological environment found in innovative business and industry enterprises.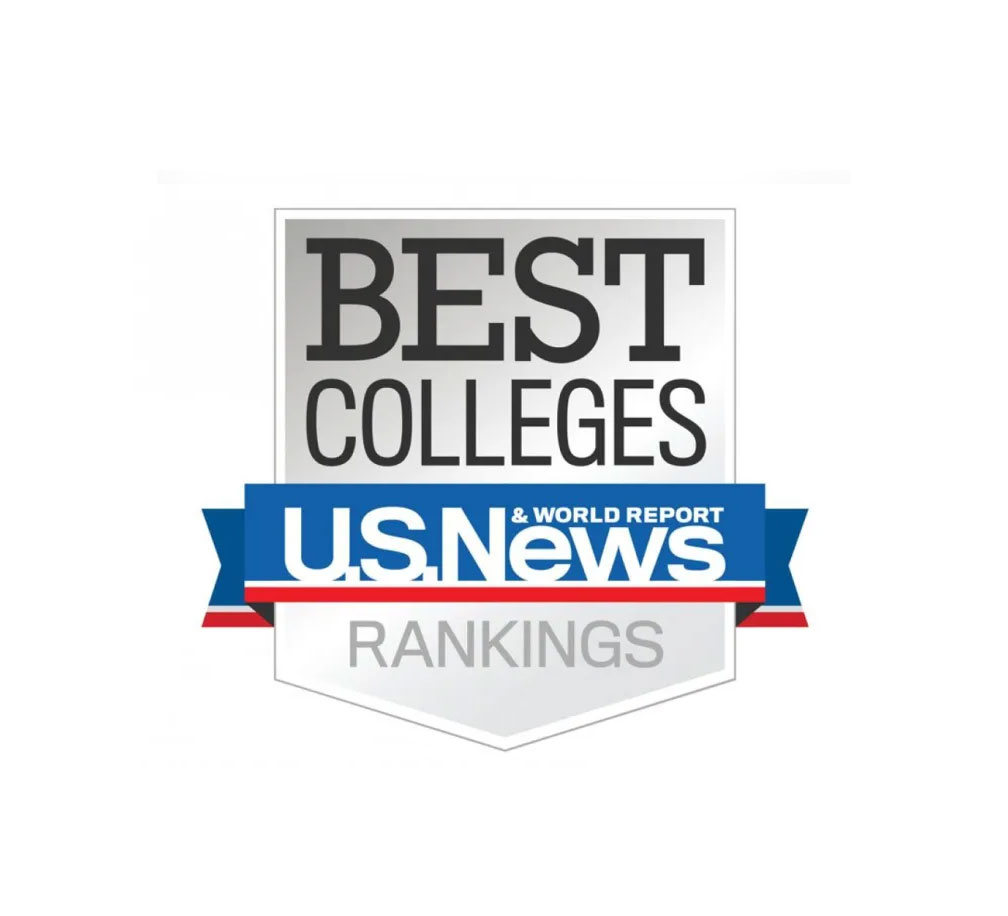 Nationally-Ranked Affordable Programs
The College of Business has been recognized by the highly anticipated U.S. News & World Report rankings for 2023 for several programs.
110th for Best Online MBA Programs
Curriculum
Prerequisites for Non-Business Undergrad Majors
Prerequisites for Non-Business Undergrad Majors:
Get your basics. Don't have an undergraduate degree in business? No problem; we've got you covered.
Core MBA Courses
Core MBA Courses
Develop professional skills. Dive into topics like economics, finance, monetary management, and marketing management covered in the core courses.
Applied Business Research (595)
Managerial Economics (ECO 562)
Advanced Managerial Accounting (ACCT 525)
Financial Management (FIN 504)
Business Analytics for Managers (BUSA 511)
Management & Organizational Behavior (MGT 585)
Marketing Management (MKT 521)
Strategic Management (MGT 527)
Electives
Electives:
Make it your own. Customize your degree with electives covering a wide range of business subjects.
2 Courses from COB Catalog
Available Minors
Available Minors (4 Courses):
Invest in your future. Stand out from the crowd by adding a minor to your degree.
Accounting
Agribusiness
Business Analytics
Cyber Security
Digital Marketing
Economics
Finance
Financial Planning
Economics of U.S. Healthcare
Marketing
Marketing Analytics
Corporate Management
Real Estate
Available Certificates
Available Certificates (no prerequisite courses required):
Get noticed. Add a certificate to boost your job skills, and get hired!
Auditing and Forensic Accounting
Business Analytics
Economics of U.S. Healthcare
Operational Excellence
Tax Accounting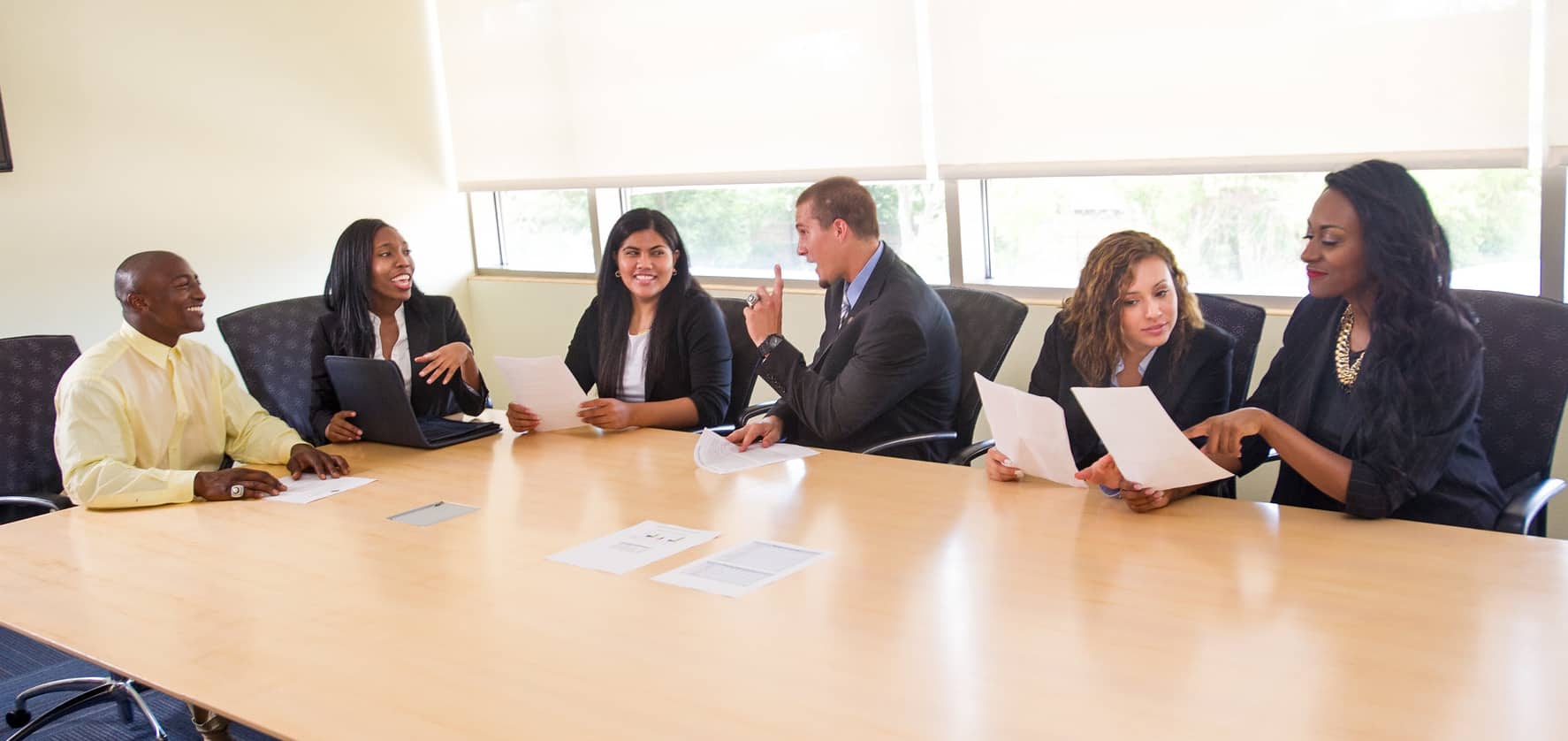 Is this Program a Good Fit for You?
Business students are typically interested in:
Developing more marketable skills
Advancing into more senior managerial positions
Switching careers
Complimenting their skills with advanced applied business acumen
See Yourself Succeed
With a Masters in Business Administration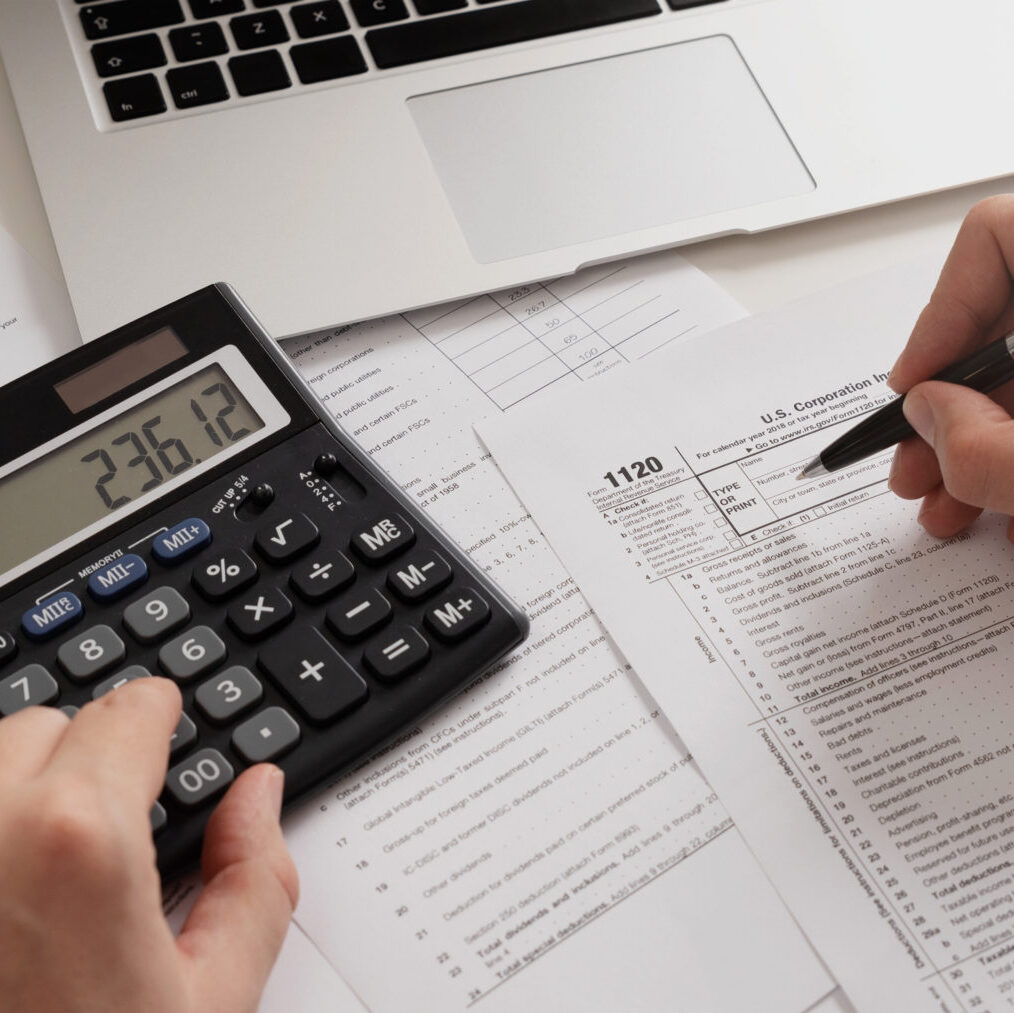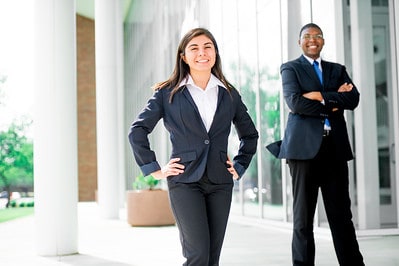 Career Readiness
The College of Business offers an in-house Career Services Center focused on guiding business students seeking internships or employment.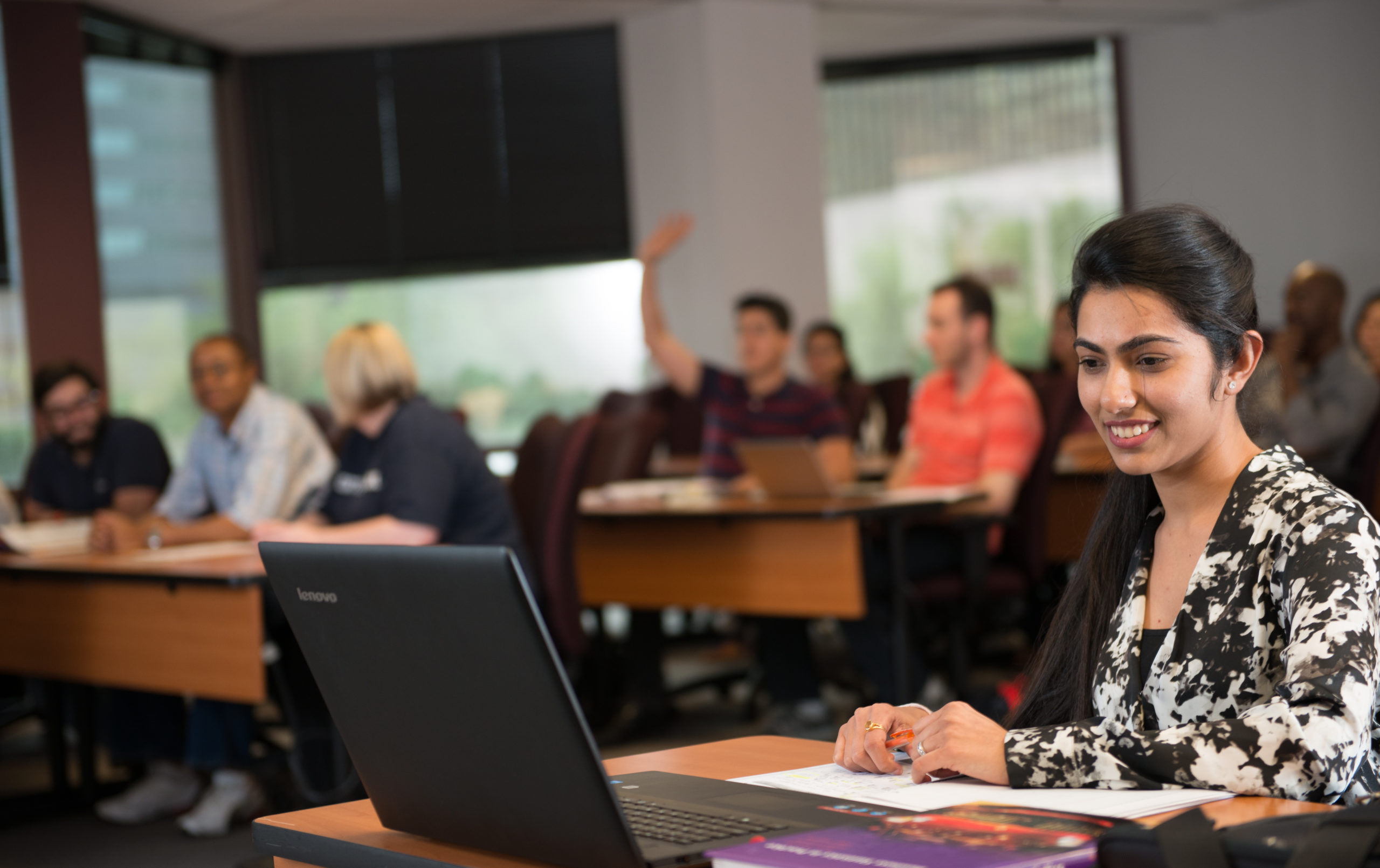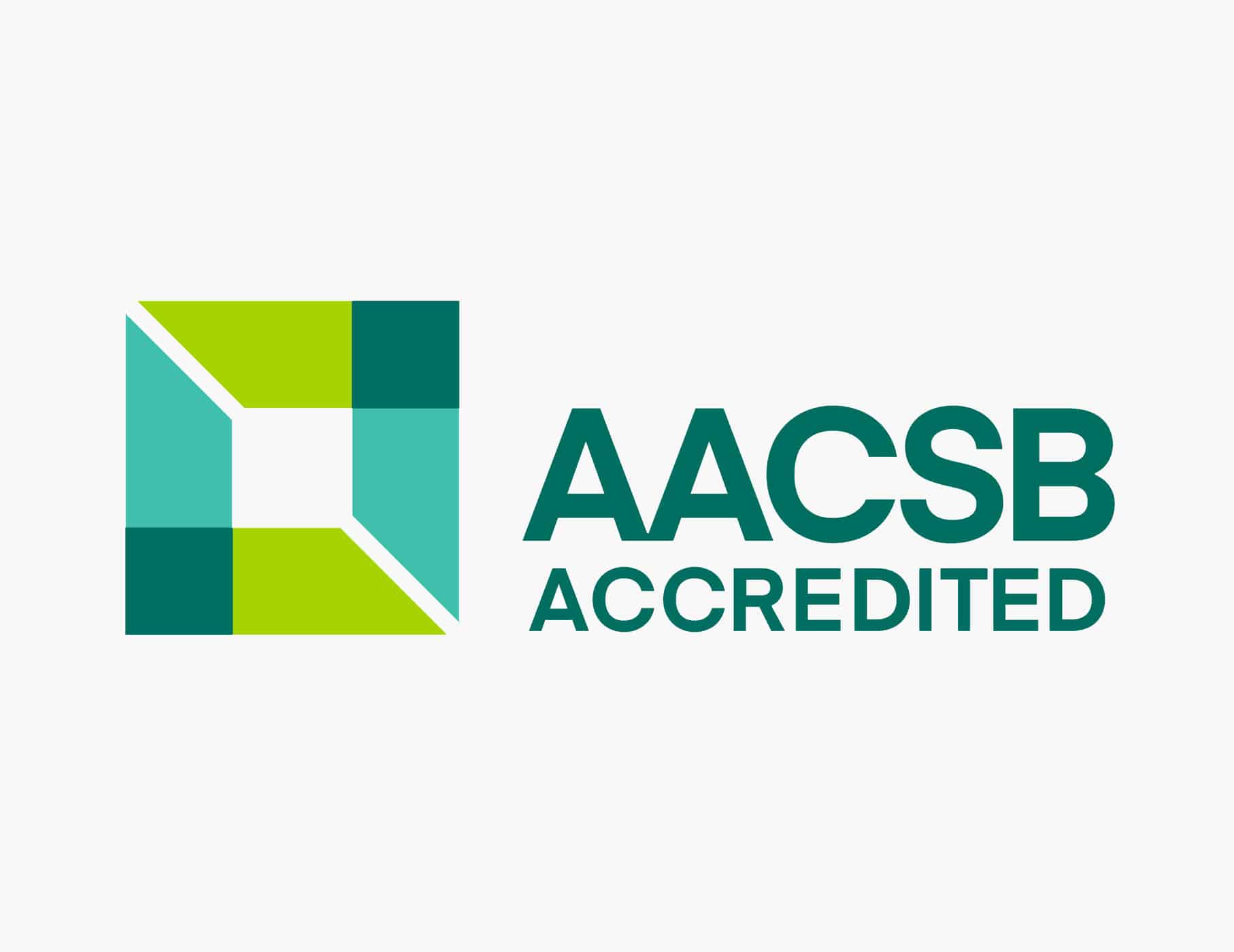 Nationally Accredited
The College of Business is one of only 800 schools worldwide to be accredited by the Association to Advance Collegiate Schools of Business (AACSB).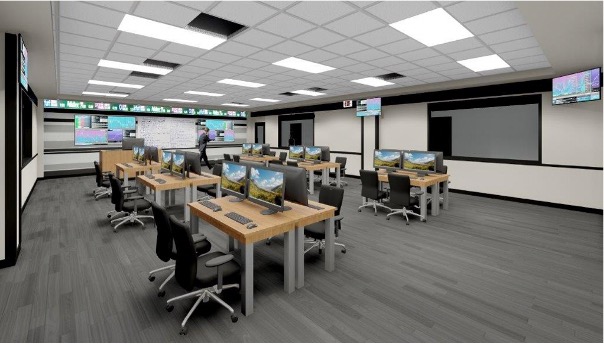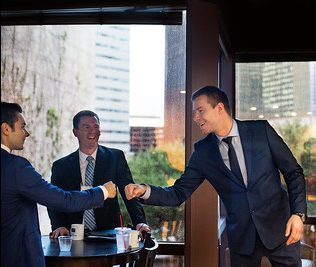 Industry Connections
Through guest speakers, company tours and internships, professional networking, and other opportunities, students, faculty and alumni are connected with the business community.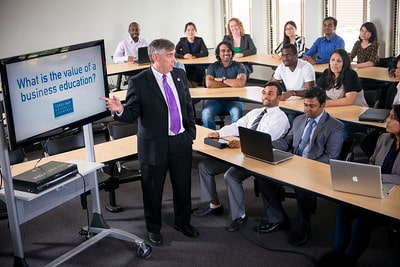 Accomplished Faculty
Engage with exceptional faculty who are industry leaders and significant scholars, producing cutting-edge research in their field.
Minors
We offer various minors that can be combined with your Business Administration (MBA) degree. You can learn more about the available minors and their course requirements by visiting the Minors for Graduate Programs page.
PRACTICAL APPLICATIONS
An MBA degree will offer you the opportunity to:
Build marketable skills related to accounting, finance, management and marketing tools and techniques
Learn to apply analytical and strategic leadership solutions to an interrelated set of economic, ethical and environmental issues
Conduct research using quantitative skills
Develop creative solutions to real-world business problems
Gain an understanding of the social, ethical, regulatory, global, political and cultural environments within which multinationals operate
Successfully implement solutions by collaborating as members of diverse teams
Develop soft skills in addition to traditional business acumen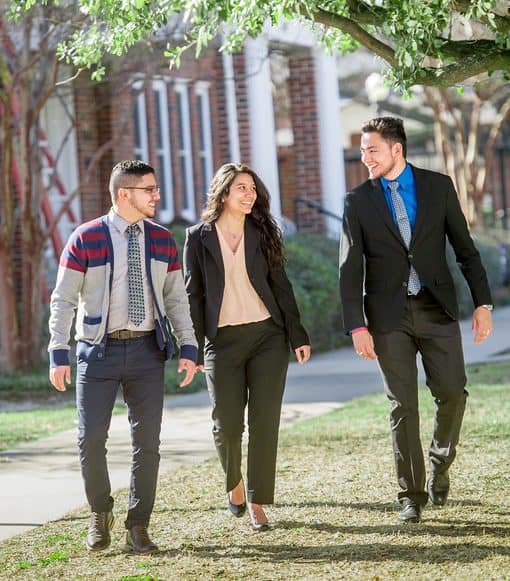 Careers
An MBA degree from A&M-Commerce is designed to challenge and sustain your intellectual curiosity while providing the general and specialized knowledge necessary for professional success, personal growth and responsible citizenship. You'll learn how to identify problems, research information, quantitatively analyze data, and successfully implement solutions that create value while collaborating on diverse teams.
Career Possibilities and Current Median Salaries
Allbusinessschools.com/mba/salary
Payscale.com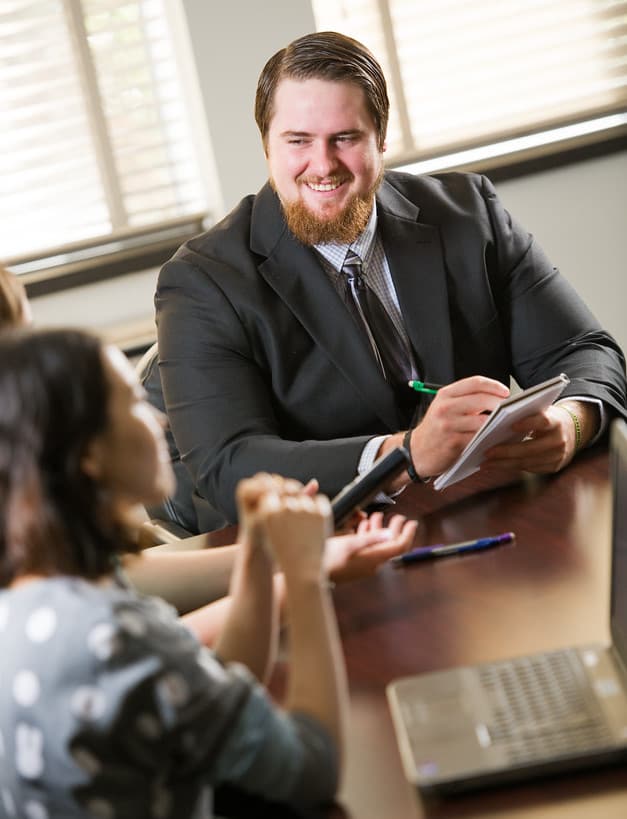 What You Will Learn
The A&M-Commerce MBA prepares you for positions that demand analytic and strategic leadership solutions to an interrelated set of economic, ethical and environmental issues. You will build marketable skills by developing tools and techniques related to accounting, finance, management, data analytics and marketing. The program stresses practical application through the use of case studies and other experiential learning methods, as well as collaboration with members of diverse teams and business community partnerships.
Courses to Prepare You for Your Career
Foundation courses including business communications, business finance, principles of microeconomics and macroeconomics
Core finance courses including global operations management and global business strategy
Featured Courses
Advanced Managerial Accounting
ACCT 525
You will study accounting as related to making decisions. You will encounter readings, cases, and problems dealing with managerial accounting issues, accounting concepts, budgeting and cost control, and use accounting information in planning and control.
Management & Organizational Behavior
MGT 585
This course will provide you with an in-depth understanding of individual, group and organizational dynamics in order to influence and manage behaviors in an organizational context.
Managerial Economics
ECO 562
You will study and apply concepts and models, primarily microeconomic, to various types of management problems. While analysis is primarily in terms of cost, demand, revenues, and market structure, the process combines ideas and methods from other functional fields of business administration.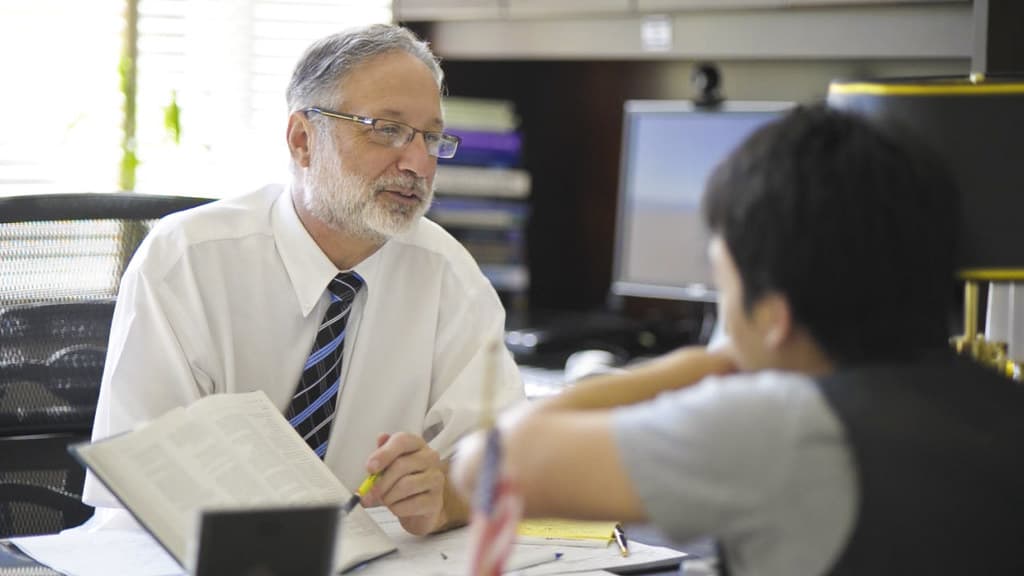 Course Delivery and Resources
Our programs are designed to be flexible, meeting the needs of working professionals who want the convenience of a fully online degree, full-time students who prefer face-to-face classes and, blended options for those who need the convenience of both. We offer a graduate-level business degree to fit your lifestyle and career aspirations.
Two Year Course Rotation
Need help planning your schedule but you don't know where to start? Check out our Two Year Course Rotation!
Student Organizations
Management Club
Management Club is an academic club that is here to assist you in the business world, enhance your skills, and prepare you for leadership roles in your career. You are welcome to join, management major or not. We provide you an opportunity to develop personally and professionally through experiences such as touring companies like Amazon and L3, interactives meeting like resume builders, and hosting network events. We also participate in the yearly Lions Innovation Business Competition.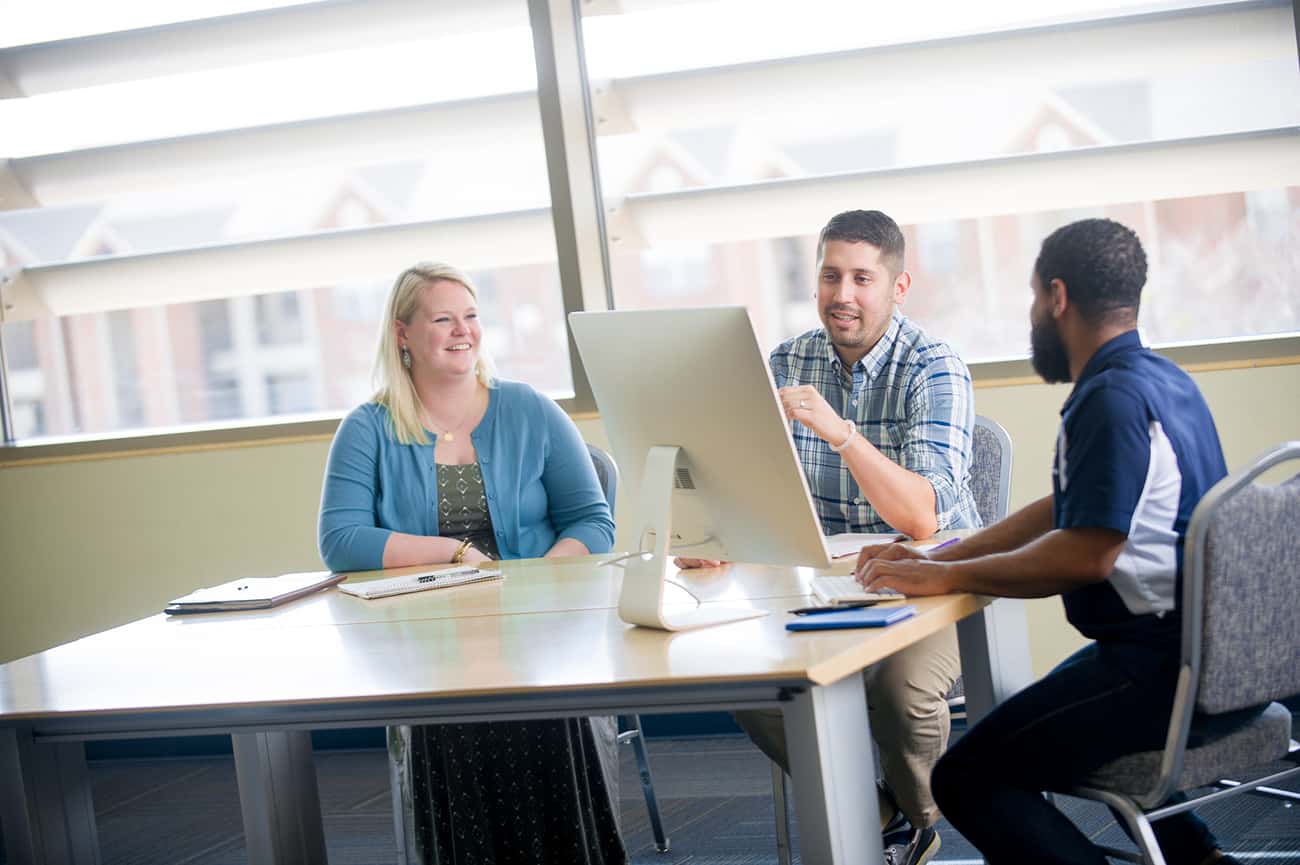 Graduate Business Program Costs
Program Costs
Use the following links to get further information to tuition and fees, financial aid and scholarships.
Back to menu
START YOUR JOURNEY! Two buttons
START YOUR JOURNEY!
Back to menu
Contact Us
P.O. Box 3011
Commerce, TX 75429-3011