Prepare to Lead
The BBA in Management degree offers students a solid general business foundation with an emphasis on opportunity recognition and value creation. Using case studies and experiential learning methods, learn to lead people, manage resources, and build a repertoire of relevant managerial tools and techniques to apply in a wide variety of organizations – public or private, product- or service-oriented, profit or not-for-profit.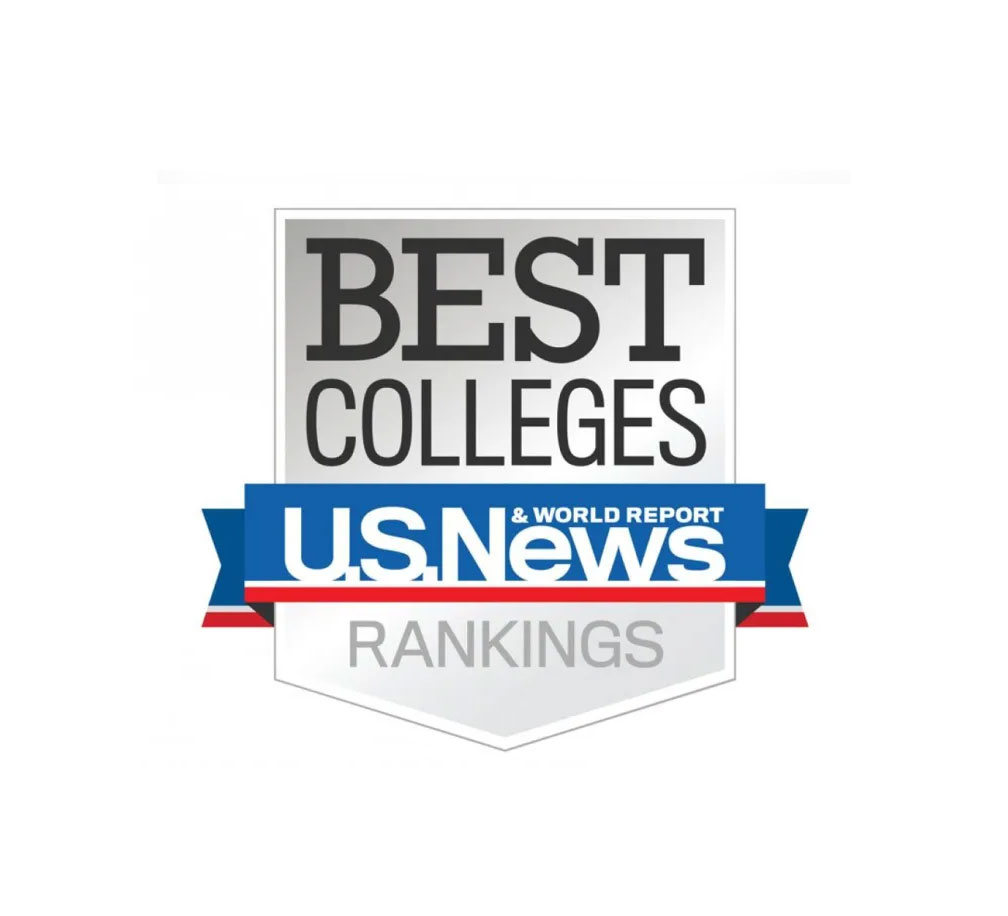 Nationally-Ranked Affordable Programs
The College of Business has been recognized by the highly anticipated U.S. News & World Report rankings for 2023 for several programs.
66th for Best Online Bachelor's in Business Programs
Curriculum
The Management program at A&M-Commerce is uniquely designed to prepare you for a successful career and, more importantly, life! Over 100 years, this program has evolved and developed with the long-term success of our graduates in mind. You will not only learn decision-making skills to help you understand the customer, you will learn the communication and problem-solving skills necessary to be an effective manager as well.
Your first year you will take a combination of university core and business core classes. All students must take these classes, and they are a very important part of your business education. Many students take mostly core classes with one or two courses related to their major each semester.
Fall
Begin with core classes. These are essential for building a strong foundation.
College Reading and Writing
Eng 1301
U.S. History to 1877
Hist 1301
Mathematics for Business Applications I
Math 1324
U.S. Life & Physical Science Elective
Business Computer Systems
BUSA 1305
Spring
Continue taking your university core classes. Completing an elective or two this semester is important as well.
College Reading and Writing
Eng 1302
U.S. History from 1865
Hist 1302
Math. for Bus. Applications II
Math 1325
U.S. Life & Physical Science Elective
Advisor-approved elective
Your second year, take the remainder of your university core classes along with a few business core and electives. Expand your mind and learn how to think like a professional.
Fall
You made it through your first year. Continue ahead with electives and core courses.
The US Government
PSci 2301
Principles of Accounting I
ACCT 2301
Principles of Macro Economics
Eco 2301
Degree Pathway
US Lit, Philosophy, Culture Elective
Spring
Finish taking the remainder of your core classes. Good things are coming!
Texas and the Federal System
Psci 2302
Principles of Accounting II
ACCT 2302
Principles of Micro Economics
Eco 2302
Advisor-approved elective
US Creative Arts Elective
During your third year, you will begin to focus on upper-level coursework and take classes related to your major. It's also a great time to snag an internship or co-op which may count as a class towards your degree.
Fall
Start taking classes relating to your major. Things are about to get exciting!
Marketing
MKT 306
Principles of Mgt
MGT 305
UL Mgt Elective
Legal Env. of Business
MGT 301
Bus. & Eco. Statistics
MGT 302

Spring
Keep up the good work! Senior year is right around the corner.
Human Resources Mgt.
MGT 394
UL MGT Elective
Business Communication
MGT 303
Economic Forecasting
ECO 309
Operations Management
MGT 307
During your fourth year, you will finish taking your upper-level business courses and Finance classes. As you get ready to graduate, interview with companies that you dream about working for. You will find alumni who know the quality of TAMUC graduates at businesses worldwide.
Fall
You are so close to being done. Stay strong!
UL Mgt Elective
UL Mgt Elective
Intro to Business Finance
FIN 304
UL Mkt Elective
UL Mkt Elective
Spring
It's the home stretch, and graduation is your next step. You got this!
Mkt. elective, including Internship & Study Abroad.
Global Consumer Behavior
MKT 467
UL Business Elective
UL Business Elective
International Marketing
MKT 420
Business Strategy
MGT 439
BBA Management Course Rotations
Is this Program a Good Fit for You?
Management students are typically interested in:
Leadership
Communication
Decision-making
Supply Chain management
Project Management
Human resource Management
See Yourself Succeed with a Degree in the College of Business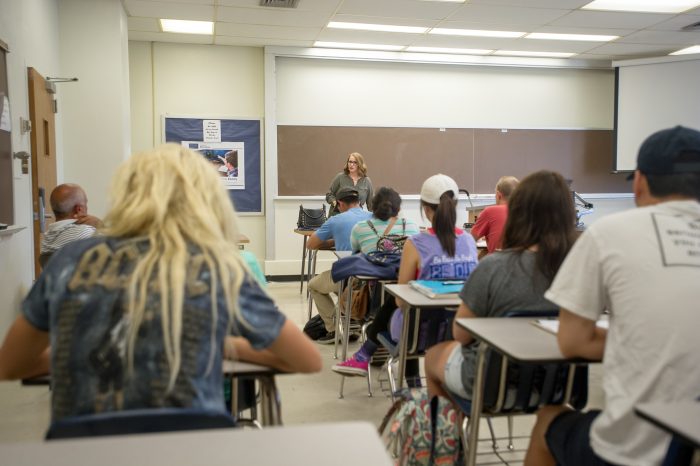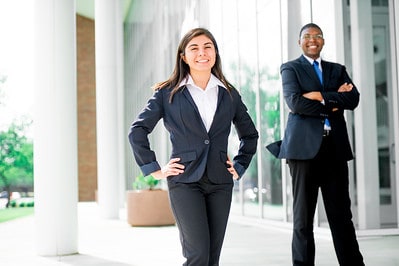 Industry Connections
Through guest speakers, company tours and internships, professional networking, and other opportunities, students, faculty and alumni are connected with the business community.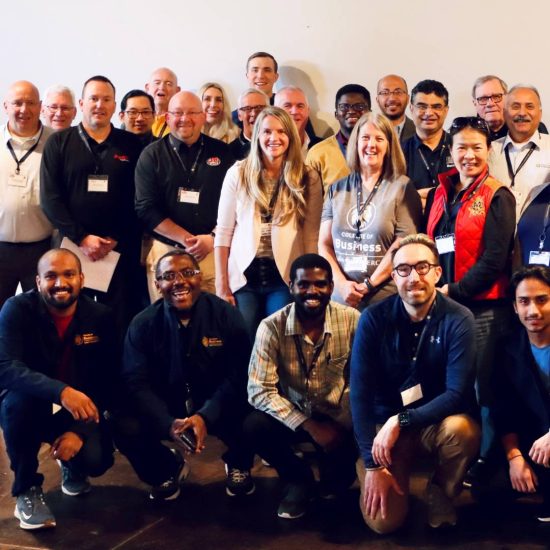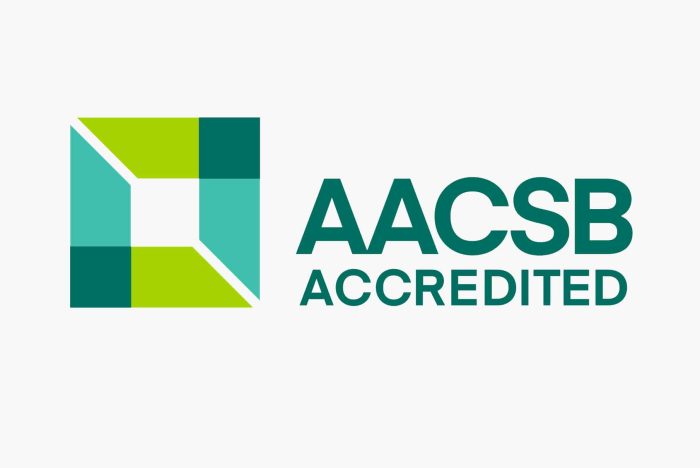 Nationally Accredited
The College of Business is one of only 800 schools worldwide to be accredited by the Association to Advance Collegiate Schools of Business (AACSB).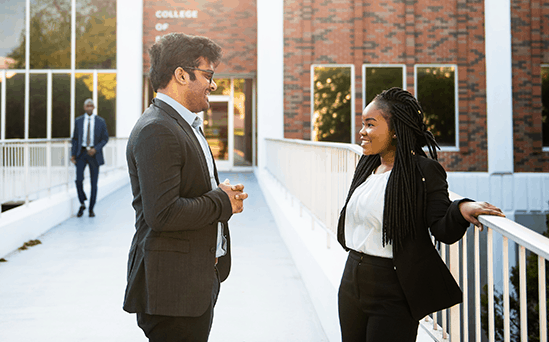 Accomplished Faculty
Engage with exceptional faculty who are industry leaders and significant scholars, producing cutting-edge research in their field.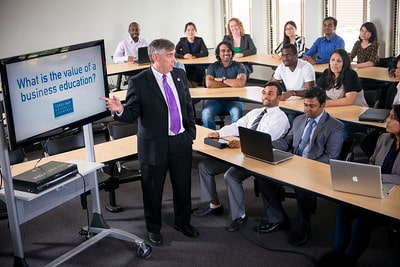 Career Readiness
The College of Business offers an in-house Career Services Center focused on guiding business students seeking internships or employment.
PRACTICAL APPLICATIONS
A degree in management will offer you the opportunity to:
Lead groups and teams
Understand the interrelatedness of different organizational functions
Enhance your decision-making competency
Become a better communicator
Work as a collaborative member of diverse teams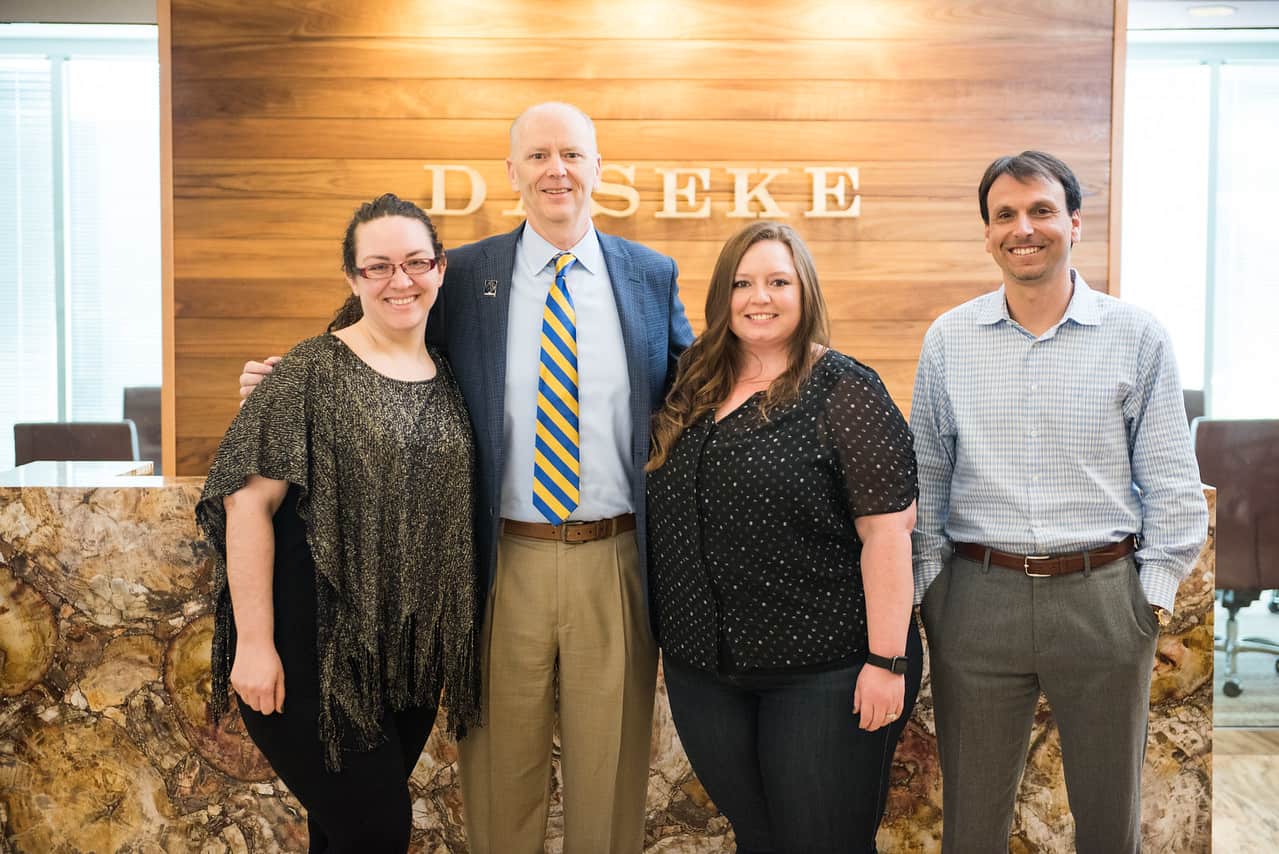 Careers
Upon graduation, our students are prepared to pursue careers in many areas including supply chain management, operations management, project management, quality management, human resource management and entrepreneurship. The College of Business Career Center assists students in obtaining internships and job placements with renowned regional, national and international organizations.
Career Possibilities and Current Median Salaries
Source: US DOL Bureau of Labor Statistics, Occupational Outlook Handbook, 2023
Minors
Corporate Management
Entrepreneurship
General Business
International Studies
Learn more about the minors.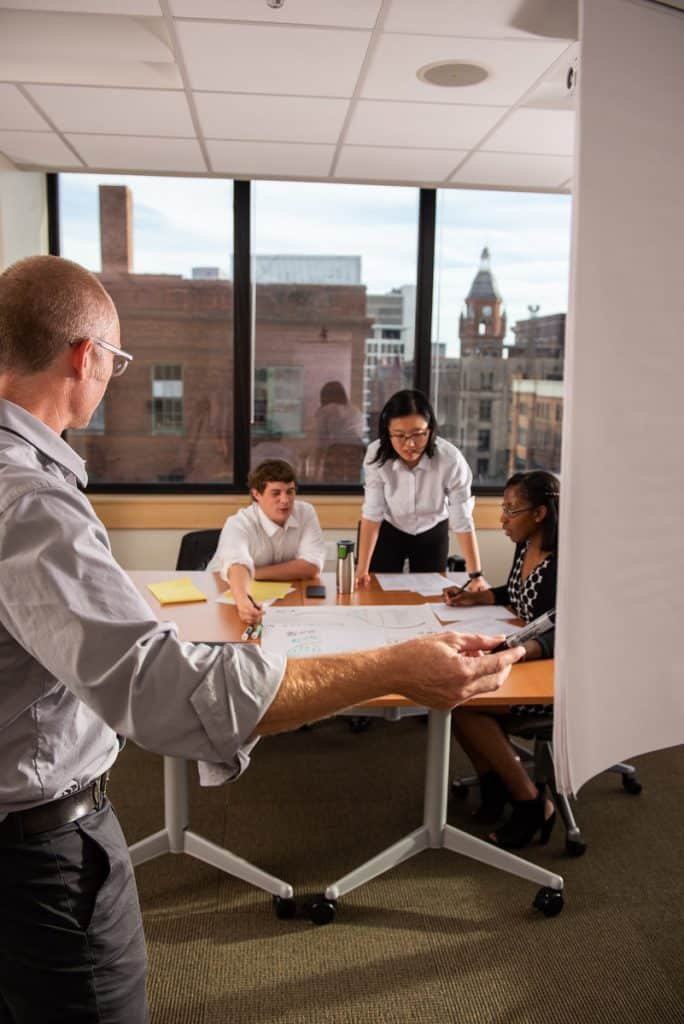 What You Will Learn
A degree in Management from A&M-Commerce provides exposure to skills and careers in the growing fields of supply chain management, project management, human resource management and strategic management. Additionally, this program provides students with backgrounds in organizational behavior, operations management, decision-making, and organizational activities and policy-making of management. Students will demonstrate competencies in leadership, human resource management, sales, retailing and entrepreneurship. Students will also learn to identify and assess market opportunities that create value and then plan, mobilize and motivate human resources, allocate financial resources and control project implementation.
Courses to Prepare You for Your Career
Our business core provides students with a fundamental knowledge of common business areas including financial and managerial accounting, the business environment and strategy, finance, behavior and organizational issues, marketing, business analytics, quantitative analysis and production/operations management.
In addition to the common body of knowledge in business components, majors in management will demonstrate competencies in leadership, human resource management, organizational behavior, supply chain management, project management, entrepreneurship, and international management and business.
Featured Courses
Human Resource Management
MGT 394
This course provides you with a study of principles, policies and practices related to staffing, employee development, compensation, employee and labor relations in profit, not-for-profit, and domestic and international organizations.
Entrepreneurial Strategy
MGT 308
In this course, you will be introduced to the challenges of owning, operating, and marketing a successful small business and you will explore the need for entrepreneurial focus in large firms.
International Management and Business
MGT 380
In this course, you will gain a fundamental understanding of the environment in which international business operates and of the management practices required to compete successfully in global markets.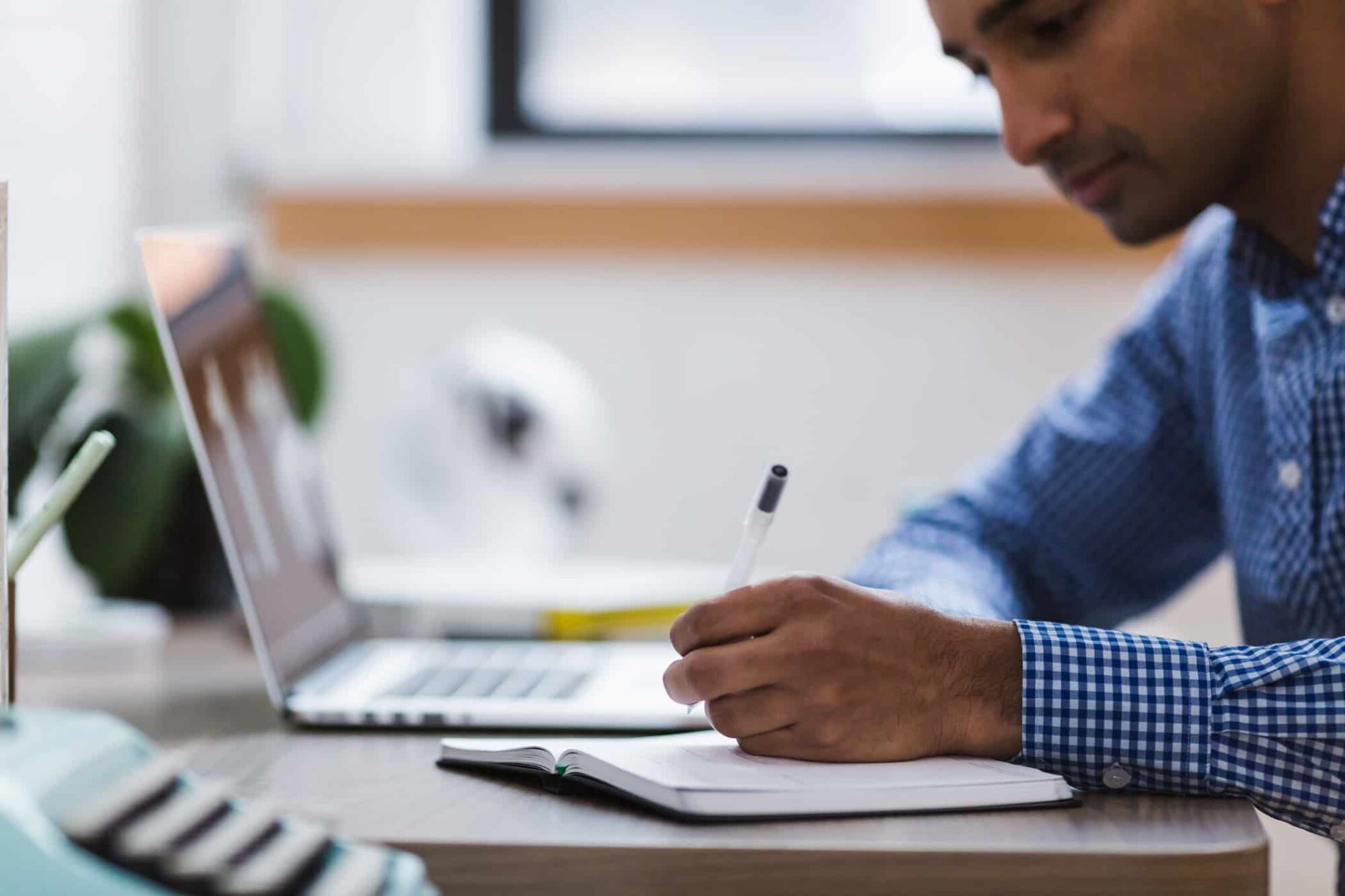 Course Delivery and Resources
In addition to our long-standing campus courses, online classes are also available. All of our programs are designed to be flexible to meet the ever-changing needs of our students.
You can also complete 50% or more of the credits required for this degree at our Dallas site.
Student Organizations
Management Club
Management Club is an academic club that is here to assist you in the business world, enhance your skills, and prepare you for leadership roles in your career. You are welcome to join, management major or not. The club helps you develop personal and professional skills through company tours to places like Amazon and L3Harris; interactive meetings like resume builders; and network events. Management Club also participates in the yearly Lions Innovation Business Competition.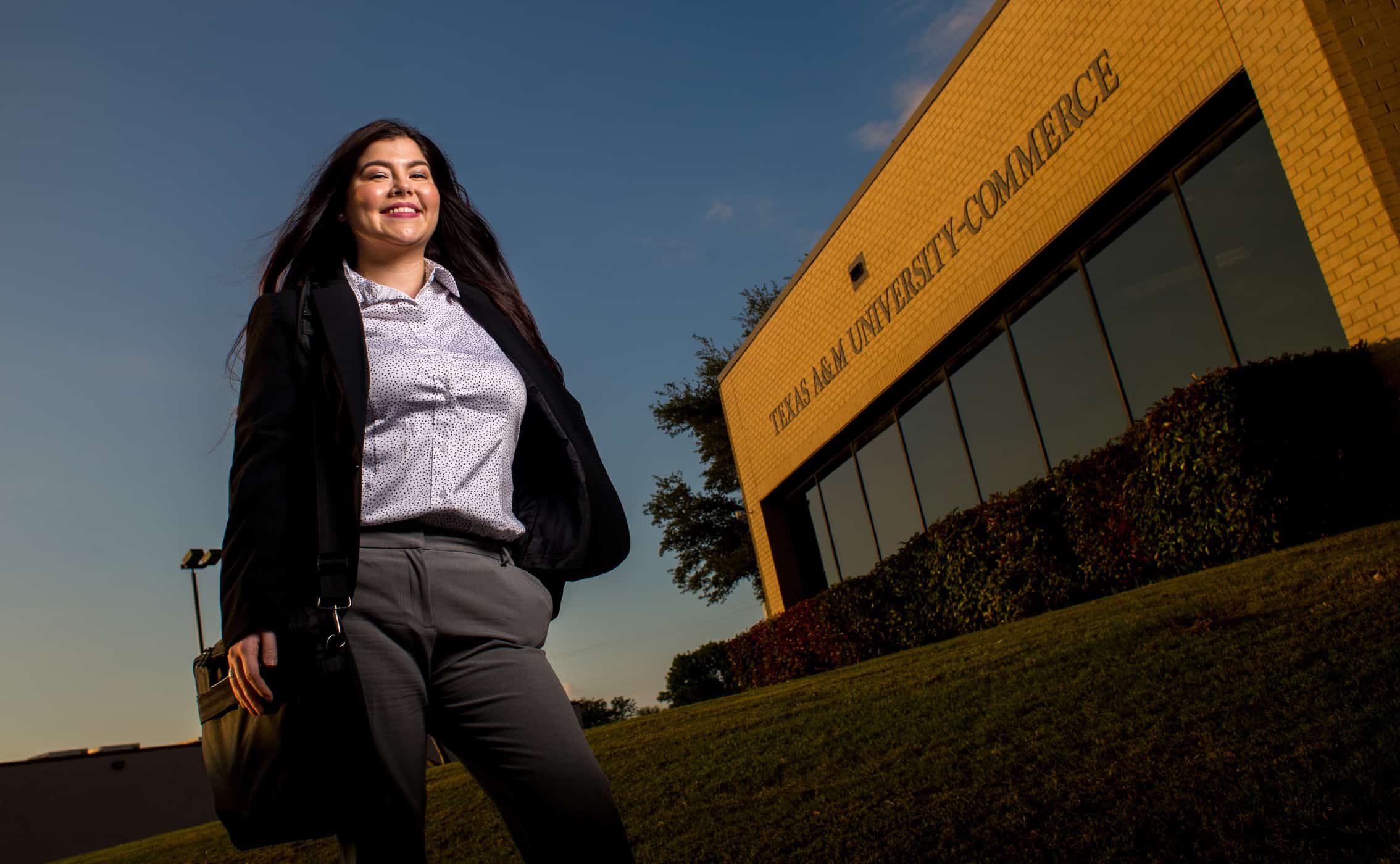 Undergraduate Program Costs
Program Costs
Tuition and fees for undergraduate students taking 12 credit hours are $4,212 for Texas residents and $9,108 for non-residents.
Back to menu
Frequently Asked Questions
What do I do if my major is in a different college, but my minor is in business?
Contact the department that houses that minor. Example: If you are a Psychology major with a minor in Business Analytics, you will go to the Marketing and Business Analytics department to see the faculty advisor for Business Analytics.
What would a typical long-range schedule look like if I was to attempt an MS in Marketing?
A simplified long-range schedule has been created by the Department of Management for your convenience.
I want to take MGT 439 or MGT 527 but I can't sign up through MyLeo. What's wrong?
In order to get into MGT 439 or MGT 527 you need to fill out the online permit form on our departmental page. NOTE: This will not register you! This is so the department can verify your graduation date and then grant permission for you to register. Wait a few days after submitting the permit form and then try to register on MyLeo. The department will contact you if there is a problem.
How do I declare a major/minor in the departments of Marketing & Business Analytics and Management & Economics?
Declaring a Major
If you are not yet enrolled at A&M-Commerce, please contact the department and request a tentative degree plan. This document will identify courses you would be required to take in the program. If you are presently enrolled, fill out a declare major/minor form and leave it with the department for signatures. If you would like to discuss the merits of your decision, please feel free to contact the department head , you may also call 903-886-5703, drop by the office, or set up an appointment if you prefer.
Declaring a Minor
The department offers 18-hour minors in marketing, management, human resource management, and production/operations management. Requirements depend on your major and the year of the catalog in which your major degree plan was established. Contact the department for a list of the courses that would be required in your situation, fill out a declare major/minor form and leave it with the department for signatures.
START YOUR JOURNEY! Two buttons
START YOUR JOURNEY!
Back to menu
Contact Us
P.O. Box 3011
Commerce, TX 75429-3011