History in the Public Eye
Historical societies, national parks and archival centers are just a few places public historians share history with others. With a graduate certificate in public history from A&M-Commerce, you will have the skills and tools to help the public understand and appreciate history.
Whether in museums or monuments, parks or public libraries, history is all around us. Public Historians engage in historical conversations outside the traditional academic classroom. Their job is to preserve, interpret and curate historical sites, exhibits and archives for the public's benefit. You can become a part of this conversation at A&M Commerce. Our Public History graduate certificate trains you in the theoretical and practical knowledge of public history so you can apply these skills to the real-world setting. While here, you'll complete a public history internship to prepare you for a wide variety of careers. Working for historical societies, national parks or archival centers are just a few opportunities available to you.
Where It Is Offered
Commerce
Foreign Language
No foreign language credits required
Total Credit Hours
12 hours
Thesis Requirements
No thesis required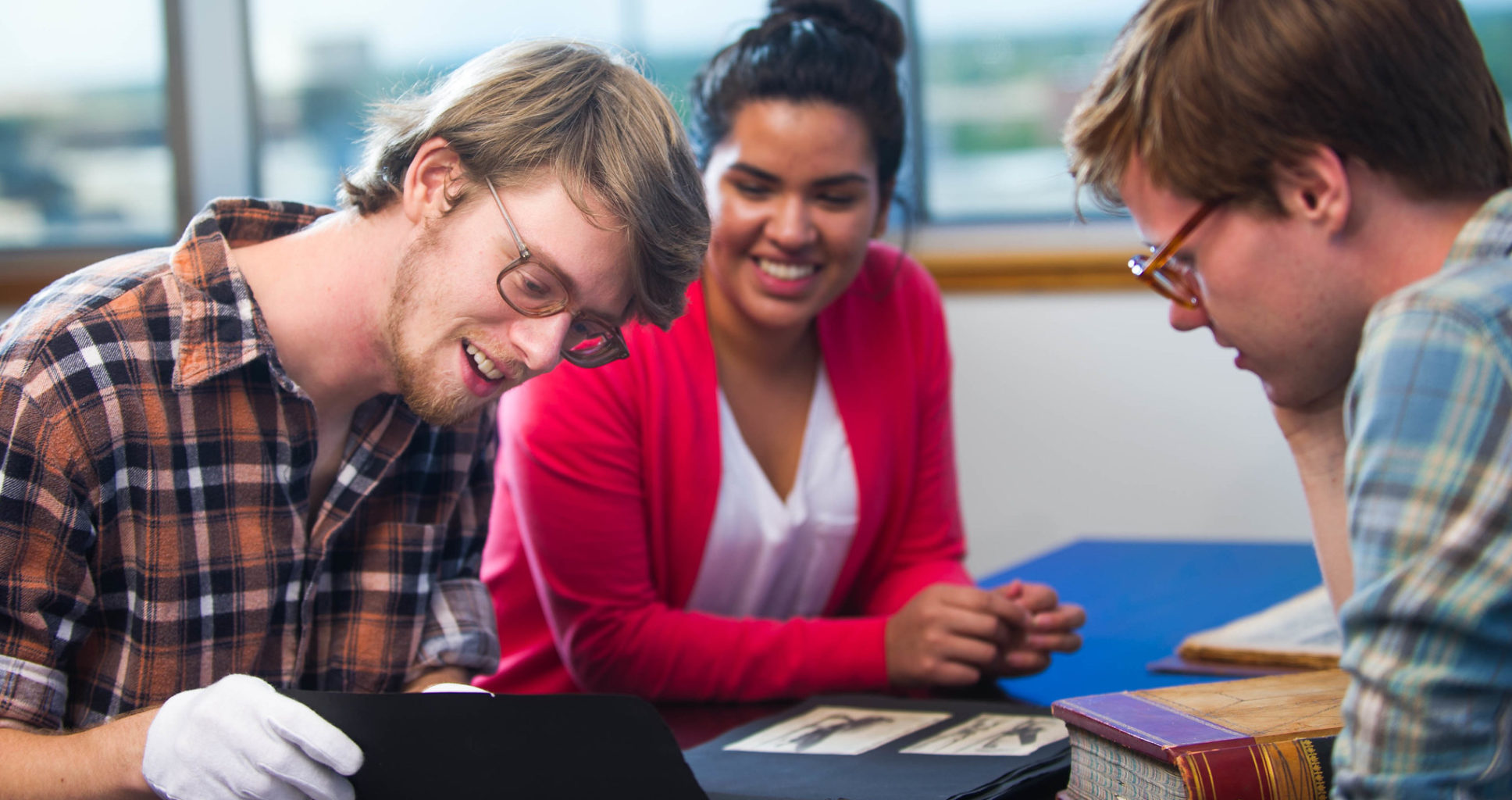 Featured Courses
Introduction to Public History
HIST 564
This course introduces the field of Public History by examining topics that range from historical methods and interpretation, historical analysis, public interactions, and controversies associated with the practice of public history.
Internship in Public History
HIST 567
This internship and capstone project is designed as a significant demonstration of the student's ability to combine theory and practice in a project that has to be approved by and under the supervision of the certificate program Director.
Archives Administration
ALIB 564
This course provides students with an introduction and hands-on instruction to the theories, methods, and processes used to manage archives, manuscripts, and digital resources related to libraries.
Oral History Theory and Methods
HIST 566
This course introduces the theory and practice of oral history. Students will engage with the central theoretical issues of the field, including the construction of memory, narrative, subjectivity, and structures of social power.
Introduction to Digital History
HIST 569
This course will engage students in the larger interdisciplinary field of digital humanities and is designed as an introduction to the variety of ways in which historians work with digital spaces to produce content both for academic audiences and for the field of public history.
Public History Graduate Certificate:: International Application section
Deadlines
Applications are accepted throughout the year.
*International applicants must be admitted to a master's or doctoral program at A&M-Commerce to pursue a graduate certificate.
Your Path to Becoming a Lion
Step 1. Submit Application
Submit your application at tamuc.edu/apply.
Select "Create a new graduate school admissions application."
Select "Texas A&M University-Commerce (Commerce)" as your "Target University."
Select "Public History, Graduate Certificate" as your "Major."
Pay the $75 application fee.
Wait to receive an application confirmation email before proceeding to the next step.
After you submit your application, the Graduate School will send a confirmation email within two business days to the personal email account you used for ApplyTexas.
Step 2. Submit Documents
Submit the following document after you receive an application confirmation email.
Official Transcripts
Contact your previous institution(s) and request that they send your official transcripts to:
Texas A&M University-Commerce
Attn: Graduate School
2600 S. Neal St.
Commerce, Texas 75428
We will need official/original documents. If those documents are the only copies you have, the Graduate School can mail them back to you upon request. Contact [email protected] for more information.
Look for application updates in myLeo > Apps > Check Application Status
Once an admission decision has been made, you will receive an email to your student email account at myLeo > Apps > Leomail.
Step 3. Apply for Financial Assistance
Note: This graduate certificate does not qualify for Financial Aid.
Step 4. Register for Classes
Once registration opens and you are eligible to enroll, your graduate enrollment specialist will contact you to complete registration.
View your degree plan in DegreeWorks.
To register for classes, go to myLeo > Student Resources > Registration Menu.
Contact your graduate enrollment specialist if you have any questions regarding your degree plan and registration.
Back to menu
Program Requirements
Once admitted, you must:
INTERNSHIP OPPORTUNITIES
Internship experience provides the foundation employers are often looking for. As a Public History student, you'll have the opportunity to complete an internship as part of your curriculum. These are just a few of the companies and organizations that offer internships designed for you.
START YOUR JOURNEY! Two buttons
START YOUR JOURNEY!
Back to menu