Envision your career in design and brand development
Step into a fulfilling position where you will gain the skills to produce client branding, single ads or campaigns in print, broadcast and interactive media by targeting specific marketing audiences. Engage in proficiencies such as layout and storyboarding, creating headlines and copywriting, and video and master the conceptual process from sketching a concept to finalizing a professionally produced product.
Where It Is Offered
Commerce, Dallas
Foreign Language
No foreign language credits required
Total Credit Hours
120 hours
Thesis Requirements
No thesis required

Art Direction Emphasis, Visual Communication (BFA) :: Is this Program a Good Fit for You?
Is this Program a Good Fit for You?
Visual communication students are typically interested in:
Graphic design and illustration
Art direction
New media
Advertising and promotion
Back to menu
Art Direction Emphasis, Visual Communication (BFA) :: SEE YOURSELF SUCCEED WITH A DEGREE IN…
SEE YOURSELF SUCCEED WITH A DEGREE IN Visual Communication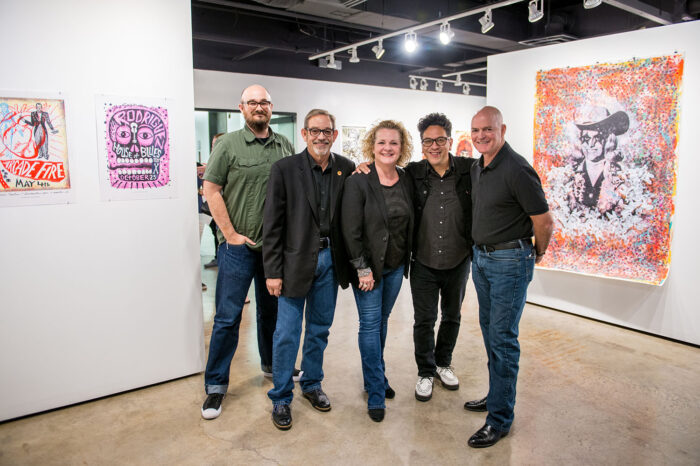 Career Readiness
Distinguished faculty and design professionals guide your development to help you acquire expertise, versatility and the experience needed to thrive in a complex and rapidly changing world.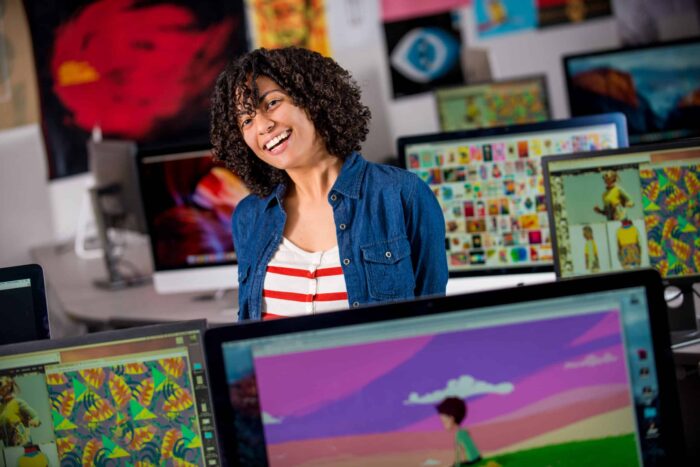 Creative Spaces
Our diverse and collaborative spaces offer multiple creative student outlets including state of the art computer labs, access to hi-end video equipment and alternative makers space equipment.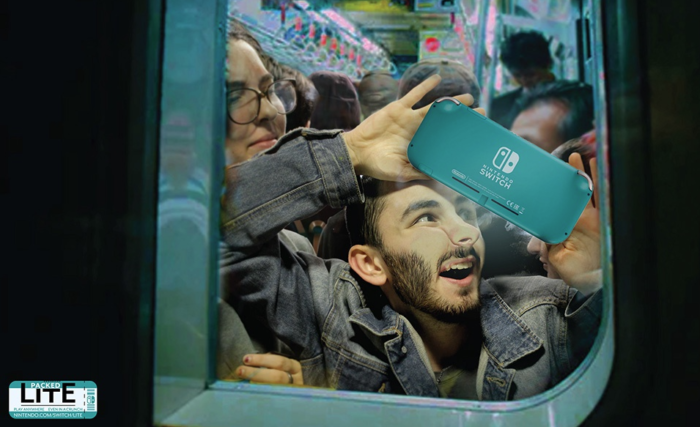 Award-winning Work
You will enter competitions and showcases to display your skills and potentially win awards. Students have won national and international competitions and earned awards from Adobe Achievement Awards, The One Show, American Advertising Federation and Graphis, among others. See some of our students' work.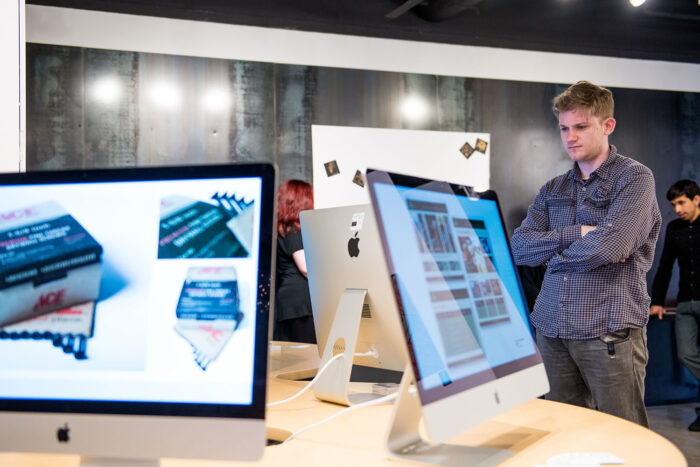 Senior Exit Show
Upon graduation, you will participate in the Senior Exit Show, where your work will be displayed for professionals and alumni to view. In the past, students have received multiple job offers during the event.
Back to menu
Art Direction Emphasis, Visual Communication (BFA) :: WHAT YOU WILL LEARN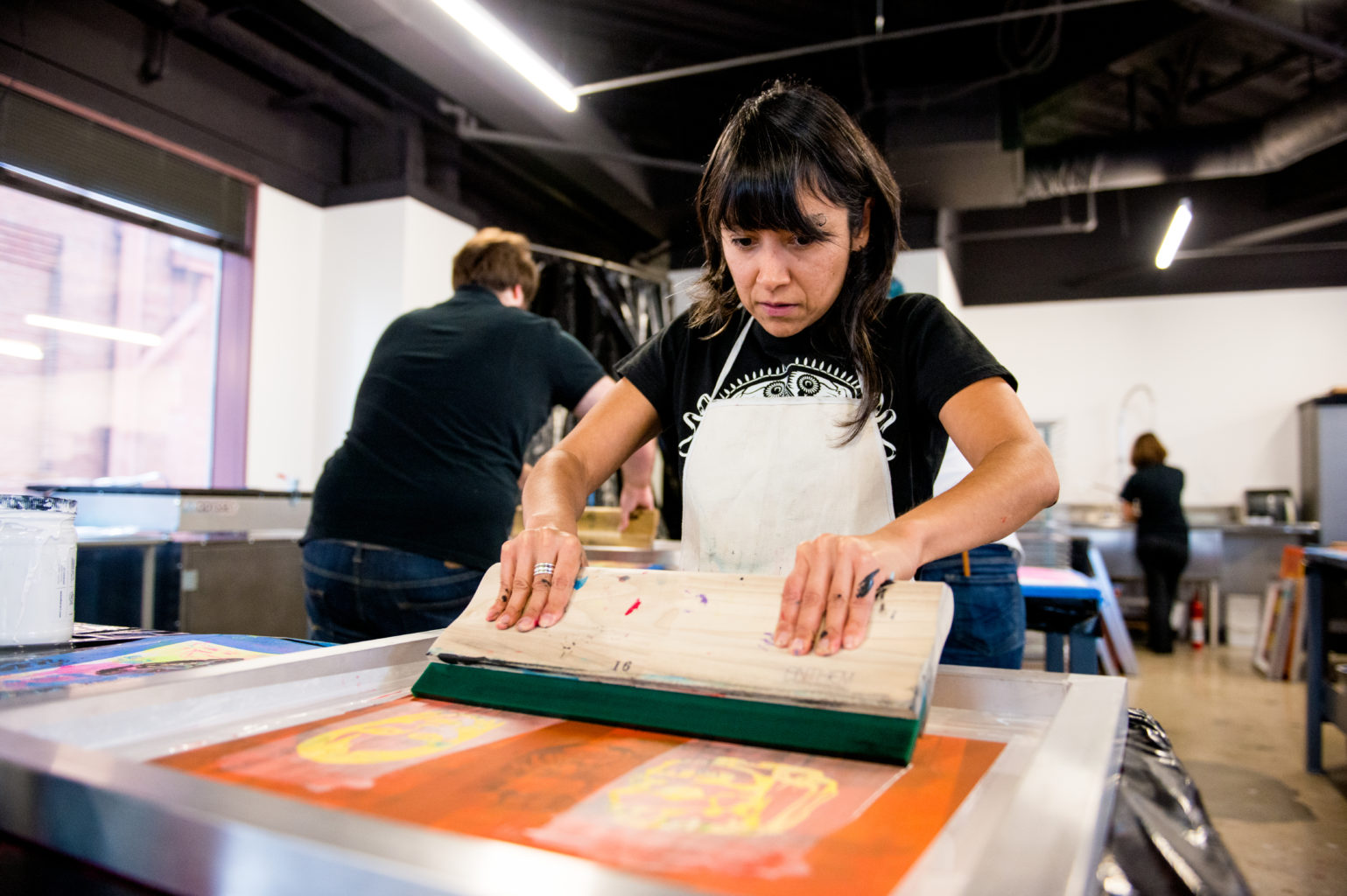 What You Will Learn
A Bachelor of Fine Arts degree in Visual Communication with an Art Direction emphasis will offer you the opportunity to:
Cultivate your imagination and build a creative process
Learn from industry professionals and accomplished, recognized faculty
Access to computer labs and video equipment to produce your concepts
Apply conceptual thinking and visual problem-solving to acquire expertise
Participate in student competitions and internships
Build a dynamic portfolio
Back to menu
Art Direction Emphasis, Visual Communication (BFA) :: Careers
Careers
Courses in the Art Direction emphasis challenge you to become an effective communicator and work closely with designers and photographers. You will be well-prepared to step into the professional world with the confidence and skill set to work in industries such as advertising, brand development, interactive media, and art direction.
Career Possibilities and Current Median Salaries
Data from Glassdoor/US DOL statistics
Back to menu
Art Direction Emphasis, Visual Communication (BFA) :: PRACTICAL APPLICATIONS
PRACTICAL APPLICATIONS
A Degree in Visual Communication – Art Direction will offer you the opportunity to:
Focus on an applied conceptual skill set and develop conceptual thinking, visual problem-solving and an understanding of the creative process.
Learn to be a creative team leader and target specific market audiences to produce client branding, single ads and campaigns in the form of print, broadcast and interactive media.
Gain proficiency in creating headlines, copy, layout and storyboarding by partnering with copywriters, designers, photographers and illustrators.
Work on client-driven projects such as packaging, paper systems and visual branding development.
Pairs creative thinking and refined design skills with computer-based multimedia and motion design. Study how to create motion graphics, modeling, animation, video, gaming concepts, interactive web and mobile apps.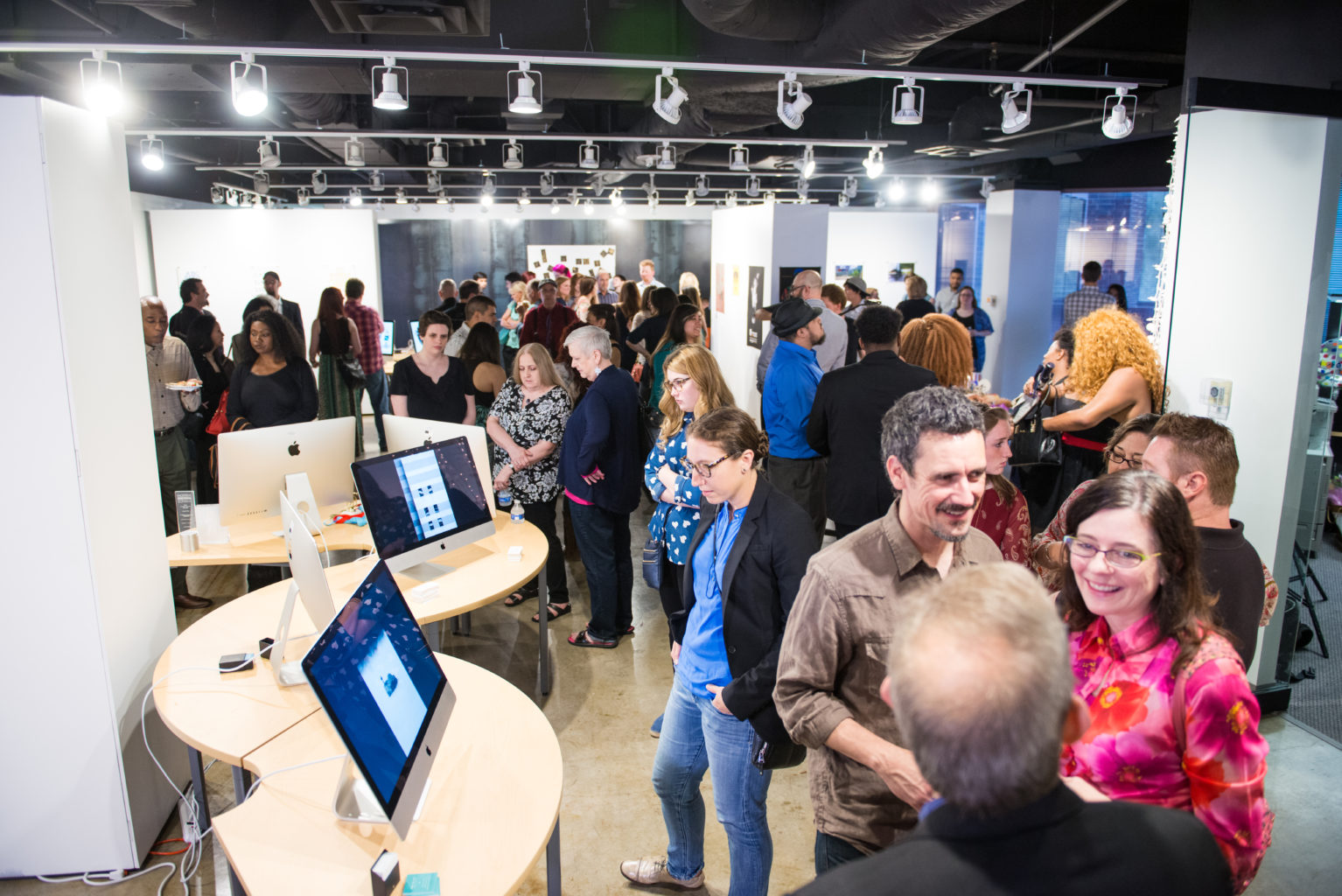 Back to menu
Art Direction Emphasis, Visual Communication (BFA) :: FEATURED COURSES
Featured Courses
Advertising Concepts
ART 473
This course focuses on the development of strategic advertising visual concepts and copywriting, with emphasis on brainstorming and group collaboration. Students develop their skills through the creation of traditional and innovative advertising applications.
Video in Visual Communication
ART 412
An introduction to video for the use of story telling to create conceptual solutions for various environments. This course explores video in the context of visual communication with attention paid to understanding scripts, storyboarding, casting, and location scouting. Students learn basic videography skills and editing techniques reflective of the industry to produce short videos. The goal is to incorporate video components into advanced course projects.
Campaign Concepts
ART 474
Students expand their conceptual thinking by authoring solutions to advanced problems in advertising. Students focus on applying innovative campaign solutions for clients across a wide array of the current media.
Visual Communication Professional Practice
ART 458
This course teaches general theory, concepts and techniques of Visual Communication professional practice. Students will learn how to navigate issues that arise in the various professions within Visual Communication through research, discussion and self-promotion.
Back to menu
Art Direction Emphasis, Visual Communication (BFA) :: Course Delivery and Resources
Course Delivery and resources
Face-to-face classes are led by engaged faculty and industry professionals to provide instruction and mentorship to help find your point of difference.
First-year and Sophomore-level courses are taught on the Commerce campus. All upper-level Visual Communication courses are offered in Dallas where students are introduced to the dynamic design community of one of the nation's most vibrant cities. Shuttle service between the Commerce campus and Dallas allows students to reside in Commerce while attending classes in Dallas.
Back to menu
Undergraduate Program Costs
Program Costs
Tuition and fees for undergraduate students taking 12 credit hours are $4,212 for Texas residents and $9,108 for non-residents.
Back to menu
Art Direction Emphasis, Visual Communication (BFA) :: Staff
We are here to help!
Back to menu
Art Direction Emphasis, Visual Communication (BFA) :: RELATED DEGREE PROGRAMS
Related Degree Programs
Back to menu
START YOUR JOURNEY! Two buttons
START YOUR JOURNEY!
Back to menu