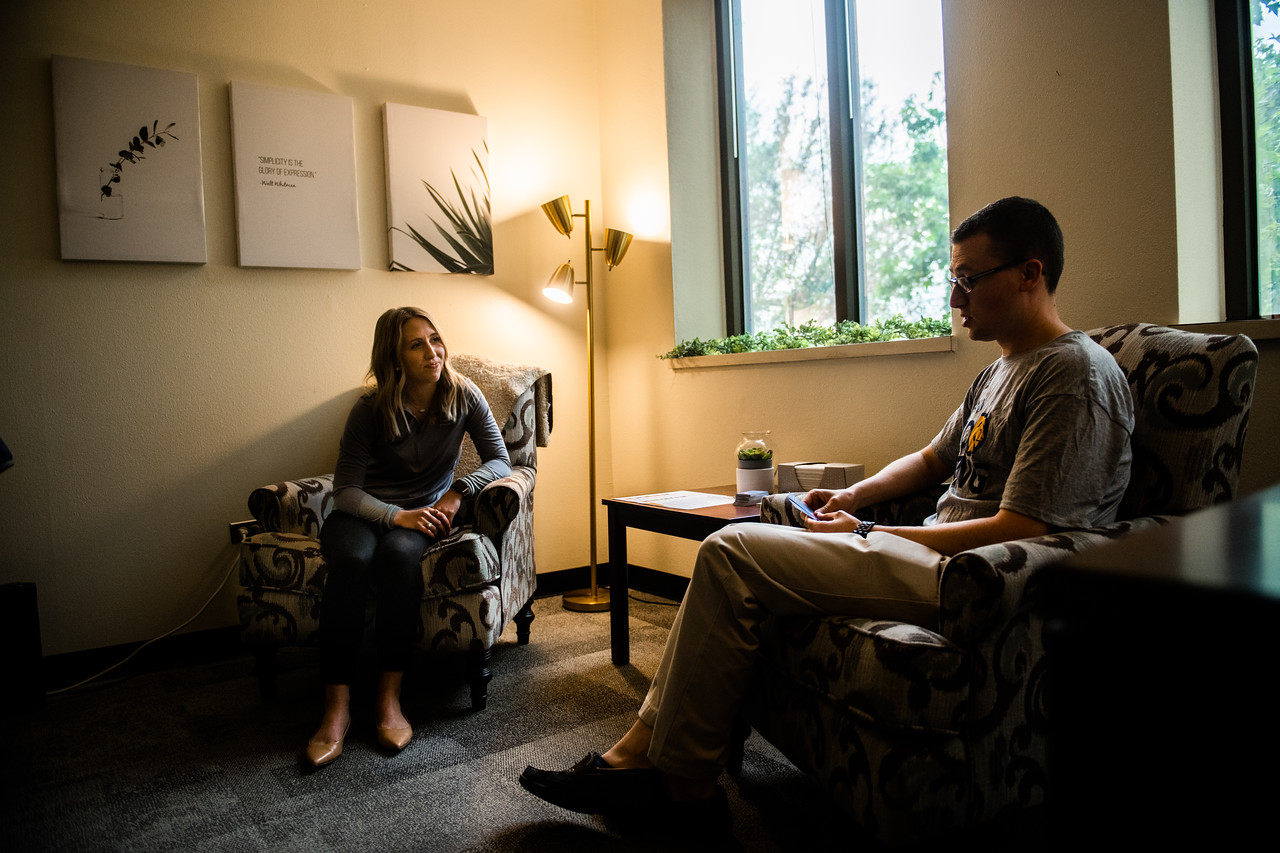 Counseling and Self Help
The Tools You Need
Mental health care is essential for promoting the overall well-being as you work to achieve your dreams. Whether you are looking for counseling or self-help tools to support your mental health, we are here to help.
Counseling
You can access our counseling services face-to-face or from anywhere. Online or over the phone, our counselors are here for you. Schedule one-on-one appointments, participate in workshops or join a group counseling session remotely. As a student, our services are available to you at no cost, including:
In-person or online appointments
New client appointments
Ongoing counseling appointments
Crisis triage
Drop-in hours
Psychiatric evaluation (by counselor referral)
Call 903.886.5145 to get started
What is Counseling?
Individual counseling is a personal opportunity to receive support and experience growth during challenging times. Individual counseling can help you deal with many personal topics including:
Depression and anxiety
Grief and loss
Life transitions
Sexual orientation and gender identity
Substance misuse
Suicidal thoughts
Stress management
Trauma and PTSD
Call 903.886.5145 to learn more or schedule an appointment.
Over time, every couple will experience fluctuations in their level of closeness and harmony. Couples counseling can help resolve conflicts and heal wounds ranging from basic concerns of stagnation to serious expressions of aggressive behavior. Overall, couples counseling can slow your downward spiral and establish realistic expectations and goals for a healthy relationship.
Call 903.886.5145 to learn more or schedule an appointment.
A significant benefit of group counseling is the understanding that you are not alone in the life challenges you're facing. Being involved in a group of peers who are experiencing similar situations increases your understanding of struggles surrounding the topic and illustrates the variety of possible solutions available. Groups typically have up to eight participants and one or two group leaders. Discussions revolve around common topics including:
Emotional regulation
Social Anxiety
Self-esteem
Grief and loss
Call 903.886.5145 to learn more or schedule an appointment.
Mental Health Screening
While not a substitute for counseling, the screening may bring clarity to the issues you're struggling with. The Counseling Center does not receive your results, although you are welcome to print or save your results for use in your counseling appointments. Receive your free mental health screening in less than five minutes through our partnership with MindWise Innovations.
You can also call the Counseling Center at 903.886.5145 to talk to someone about your results.
Consultation and Referral
We consult with students, parents, faculty and staff. We work to create and maintain meaningful connections with campus partners, and serve a major role in the Critical Incident Response Team (CIRT) for crisis response.
Call 903.886.5145 to learn more or schedule an appointment.
Contact Us
Halladay Student Services, 203
Commerce, TX 75429-3011