A&M-Commerce Venture College Student Produces Innovative Sports Glove Cleaner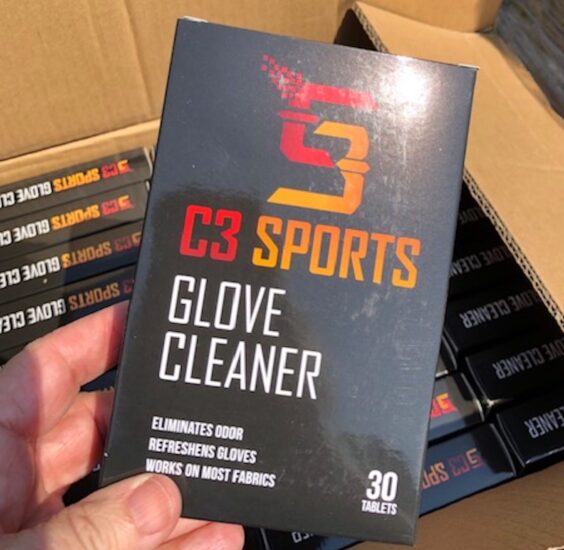 Students at A&M-Commerce's Venture College are launching creative products and incubating innovative ideas that may change the world.
One such student is Demaria Heath, a sophomore studying sport and recreational management at A&M-Commerce. Heath created C3 Sports Glove Cleaner as his Venture College project. With the skills and support he received through Venture College, Heath developed his idea and recently received the first shipment of C3 Sports Glove Cleaner from an overseas manufacturer.
Venture College is a new program within the College of Innovation and Design (CID), now in its second year. Venture College houses the The Aurora Initiative, an opportunity for students to develop their entrepreneurial ideas and know-how through mentorship, education, networking and supportive resources. Students who participate in The Aurora Initiative meet weekly to learn and apply the skills needed to launch a successful venture.
Dr. Villanueva-Russell, dean of the CID, describes Venture College and The Aurora Initiative as a place to cultivate new product ideas, receive training and make connections.
"The group is not restricted to students in business or those who wish to invent a new product to sell," Villanueva-Russell said. "In fact, we have several projects that involve transforming our campus and regional community by addressing widespread social problems."
Dr. Mario Hayek, the inaugural director of Venture College and The Aurora Initiative, says it is a "community of energetic, like-minded individuals who want to make a significant positive impact on our community and the world."
Demaria Heath serves as student president of The Aurora Initiative. He was the first participant to bring an idea through the production stage. According to Heath, the idea for C3 Sports Glove cleaner began when he was a junior in high school.
As an athlete, Heath noticed that his football gloves developed an odor after practicing, and he realized there was no suitable method for cleaning them. He began researching and experimenting with cleaning products and methods.
As Heath started his senior year, he hit upon a solution and method that effectively cleaned smelly gloves. He took his concept to his teammates and began cleaning their sports gloves for $3 a pair.
When Heath came to Venture College, he worked with Dr. Hayek to develop his product prototype. According to Heath, The Aurora Initiative helped him refine his audience and turn his ideas into reality. He said it allowed him to take "exponential leaps" toward launching a successful product.
"Aurora helped me refine my story, my purpose, my true target audience," Heath said.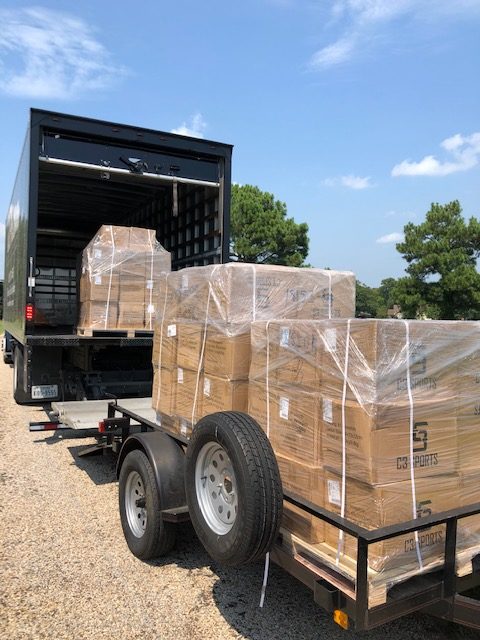 Heath recently received the first shipment of C3 Sports Glove Cleaner from China. With the product in-hand, Heath is focused on marketing and creating a large-scale launch. After graduation, he wants to bring this company "up on its feet" and develop other ideas in similar markets.
"I also see the larger vision because there are so many underdeveloped places in the market where innovation is required and necessary," he said.
Heath hopes to apply his creativity and the skills he learned at Venture College to bring innovative products to those underdeveloped places.
Learn more about participating in Venture College as a student, volunteer or donor on the Venture College web page.