Student Advocacy and Support at TAMUC—The Caring Office
We all need a defender and a supporter by our side through life's rocky patches. That's where the Office of Student Advocacy and Support at A&M-Commerce shines. They are passionate about helping students navigate resources and find solutions to life's challenges, no matter how big or small.
Meet Madison, a Student in Need
To picture how Student Advocacy and Support might help a student in need, meet Madison. She's a fictional first-year math major at A&M-Commerce. Madison felt depressed after breaking up with her boyfriend, and she missed two algebra classes and a major exam. She was afraid to return to class because she was so behind, and she felt too intimidated to reach out to her professor to explain her situation. Madison was sure she was headed for an "F" in her first college math class and dreaded telling her parents.
Recognizing that she needed some help, Madison remembered hearing about the Office of Student Advocacy and Support at new student orientation. So, she gathered her courage and paid them a visit. As she hesitantly walked through the door of Halliday 107, Madison noticed that the room was softly lamplit, and the comfy living room furniture and colorful artwork made it feel more like a home than an office. A staff member named Jaci welcomed her with a friendly smile and invited her to sit down for a chat.
Madison was surprised that she didn't feel awkward or uncomfortable at all. She found herself telling Jaci what was going on in her life, and she could tell that the staff member truly cared. With Jaci's guidance, Madison made a plan. Together, they wrote an email requesting an appointment with Madison's professor. Then, they talked about what she could say to her professor during the meeting.
Since Madison was still depressed from her break-up, Jaci encouraged her to schedule an appointment at the Counseling Center. Madison felt nervous and unsure about where to find the Counseling Center, so Jaci walked with her to make the appointment. Then, Jaci encouraged Madison to return to Student Advocacy and Support in a few days to follow up, and Madison agreed. As Madison headed back to her residence hall that afternoon, she felt empowered and more in control of a situation that had previously overwhelmed her.
Madison's situation is just one of countless reasons why a student may need the support of the caring staff at Student Advocacy and Support. No matter what a student faces, the staff are standing by with resources and solutions.
A Conversation with Nikki and Jaci
Nikki Barnett, director, and Jaci Fulton, coordinator for Student Advocacy and Support, recently sat down to answer some common student questions about their services.
KS: How do you help students?
Nikki: Part of our goal is to take a broad look at everything going on in a student's life and then help them create a plan of action to overcome hardships or barriers. After we assess a student's needs, we provide mentorship, resources and referrals so they can get the support they need.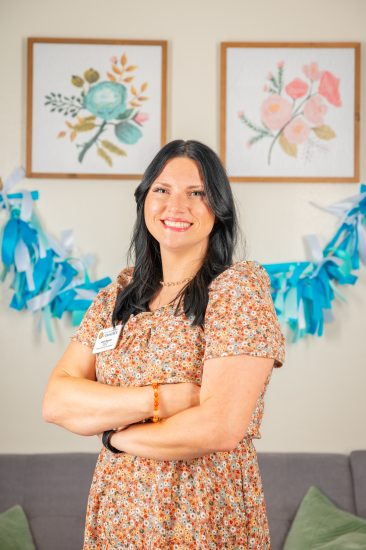 KS: What types of challenges or problems do you help students address?
Nikki: We welcome students to talk to us about any problem, big or small. Every student has a unique life situation, and we welcome every student into our office. We're a great first stop for any problem because we can help guide students to the necessary resources. Students may be experiencing depression or the loss of a loved one, housing or food insecurity, or academic issues. They may have difficulty working with a professor and don't know what to do. Sometimes, students just feel like they've hit a dead end and need someone to advocate on their behalf.
Jaci: We see many needs that arise out of financial burden. Maybe a student paid their tuition and fees but can't afford books. Or perhaps a student faces physical or mental health challenges, or struggles to make friends, adjust to college life, or manage their responsibilities.
KS: What resources do you refer students to?
Nikki: Several resources are available for students, both on and off campus. We refer many students to our on-campus Counseling Center. It's crucial for students to seek clinical services if they're having mental health issues. We often walk students to the Counseling Center or sit with them while they call and make a counseling appointment.
Jaci: Our office also offers victim support services. Nikki and I are certified victim advocates. We support survivors of rape, sexual assault, domestic violence or stalking. Our services extend to students who were victims of crimes from childhood through today. The incident didn't have to happen on our campus. We help students understand their options and provide information about their rights and legal processes. Working through those processes can often be retraumatizing, so we walk through the process with them, so they don't feel overwhelmed or alone. We also go with victims to interviews with law enforcement or Title IX representatives. We can't answer questions for them, but we can be there to ask for a break if we feel it's needed, or we can request that the interviewer ask a question differently if it's not posed in a trauma-informed way.
Nikki: We also operate the Lion Food Pantry, next door to our office in Halladay 103. Any student can use the pantry, which is open once a week or for emergency needs. Food and personal care items are assessed a point value, and students can spend 20 points per week. Our office also serves as a foster care liaison, working to identify and assist students who have been impacted or involved with the foster care system or were adopted. We help ensure they are supported and have access to the resources and benefits they qualify for. We also work very closely with Student Legal Services. They are located on campus over in McDowell Administration 134, and they provide legal services free of charge to currently enrolled students.
Jaci: We also partner with several community resources outside the university. For example, we refer students to SCRPT, a community shuttle that covers Hunt County. For many of our students, SCRPT is their primary form of transportation. It is marketed for senior citizens and run by the senior center in Greenville, but anyone who needs it is welcome. We also work closely with Hunt County Shared Ministries (FISH), where we can refer students for rent assistance and other basic emergency needs.
Nikki: And then we are also responsible for tracking to find gaps in resources and fill those by going out and creating relationships and partnerships within the community, so when students have needs, we can make those referrals.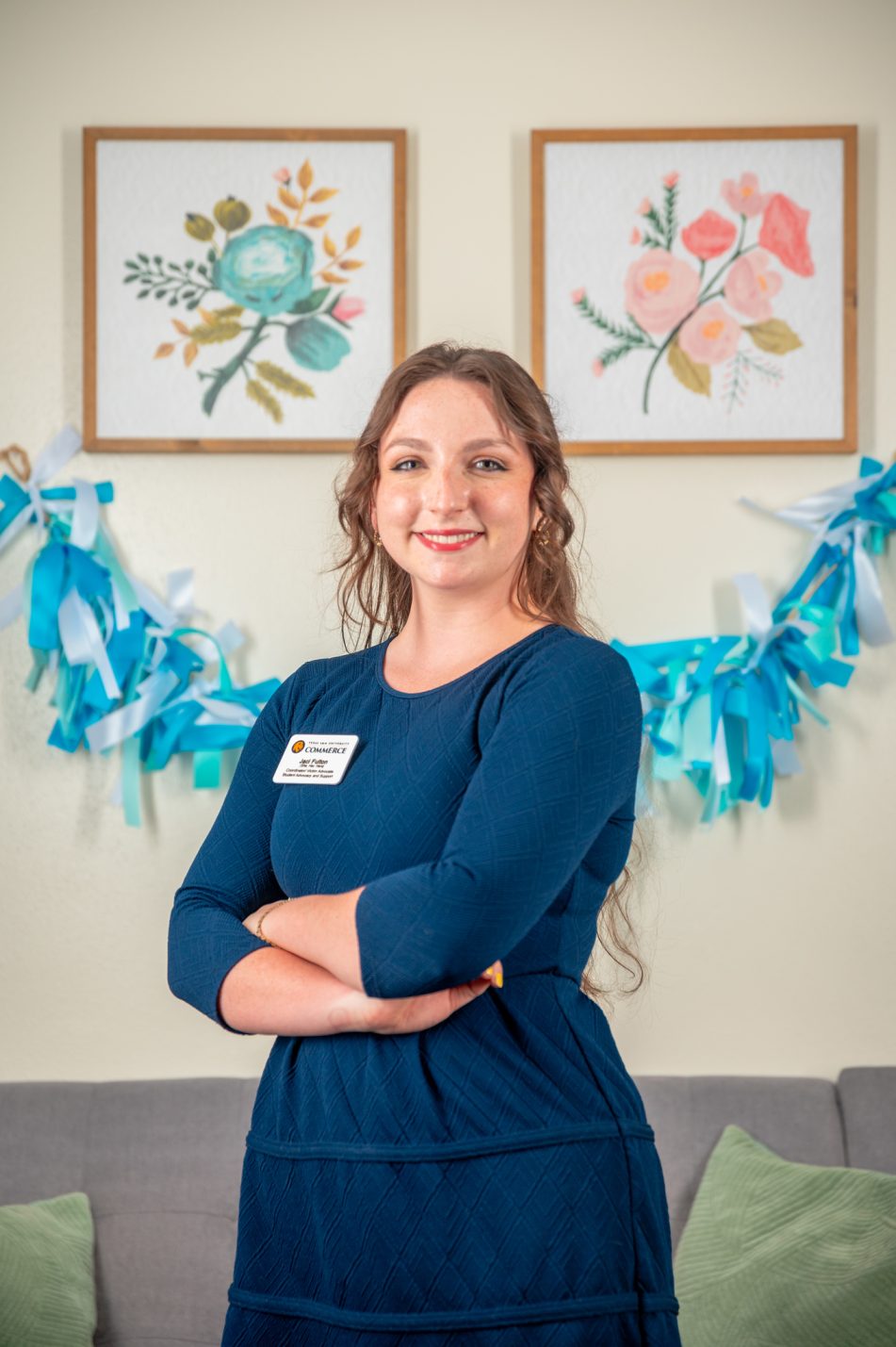 KS: When should students request your help?
Nikki: The earlier, the better! That's a huge part of the education we do here. We want students to understand that it's okay to ask for help. If they ask for help on the front end and get some support, the problem won't become so severe. If we catch a situation in the early stages, there are solutions and options. So, we want students to know that they don't have to be in a crisis to visit us. We encourage students to be self-aware and recognize the first signs of difficulties. If a student waits and does nothing about a problem, it will only get worse.
KS: How can someone request help for themselves or a friend?
Jaci: If a student has a concern about a friend, a classmate or themselves, they can fill out a CARE Referral Form. After we receive the form, we will reach out to the student of concern and request that they visit our office. They are not required to visit us, but we encourage them to do so. Faculty, staff or anyone else may also use the form to report a student of concern. The form is entirely confidential; the person who reports can remain anonymous. The CARE form isn't required before we see a student, however. Many students also email or hear about us by word of mouth, and they just show up at our office. Students are sent to us in a wide variety of ways, and we accept them all.
Nikki: We encourage students to be aware of how their friends are doing. If you feel something is going on in someone's life, don't hesitate to fill out a CARE form.
KS: What final thought would you like to share with students?
Jaci: In our office, students know they are in a safe place to ask questions. They may not feel safe asking those questions anywhere else on campus, but when they learn that we genuinely care, they feel safe. And that's our purpose: to care!
___
Student Advocacy and Support welcomes everyone to stop by their office at Halliday 107 to say hello. Nikki, Jaci and staff want the Lion community to become familiar with their services early in the semester, before a need arises.
Learn more about Student Advocacy and Support.
Featured Photo: Jaci Fulton speaks with Elisabeth Dillard, graduate assistant for the Office of Student Advocacy and Support. Photo by Tyler Holloway | A&M-Commerce, Office of Marketing and Communications