TAMUC Department of Counseling Honors Mesquite ISD School Counselors, Mental Health Professionals
The A&M-Commerce Department of Counseling honored more than 200 Mesquite ISD school counselors and mental health professionals on Friday, Dec. 9 at the K. David Belt Professional Development Center in Mesquite, Texas.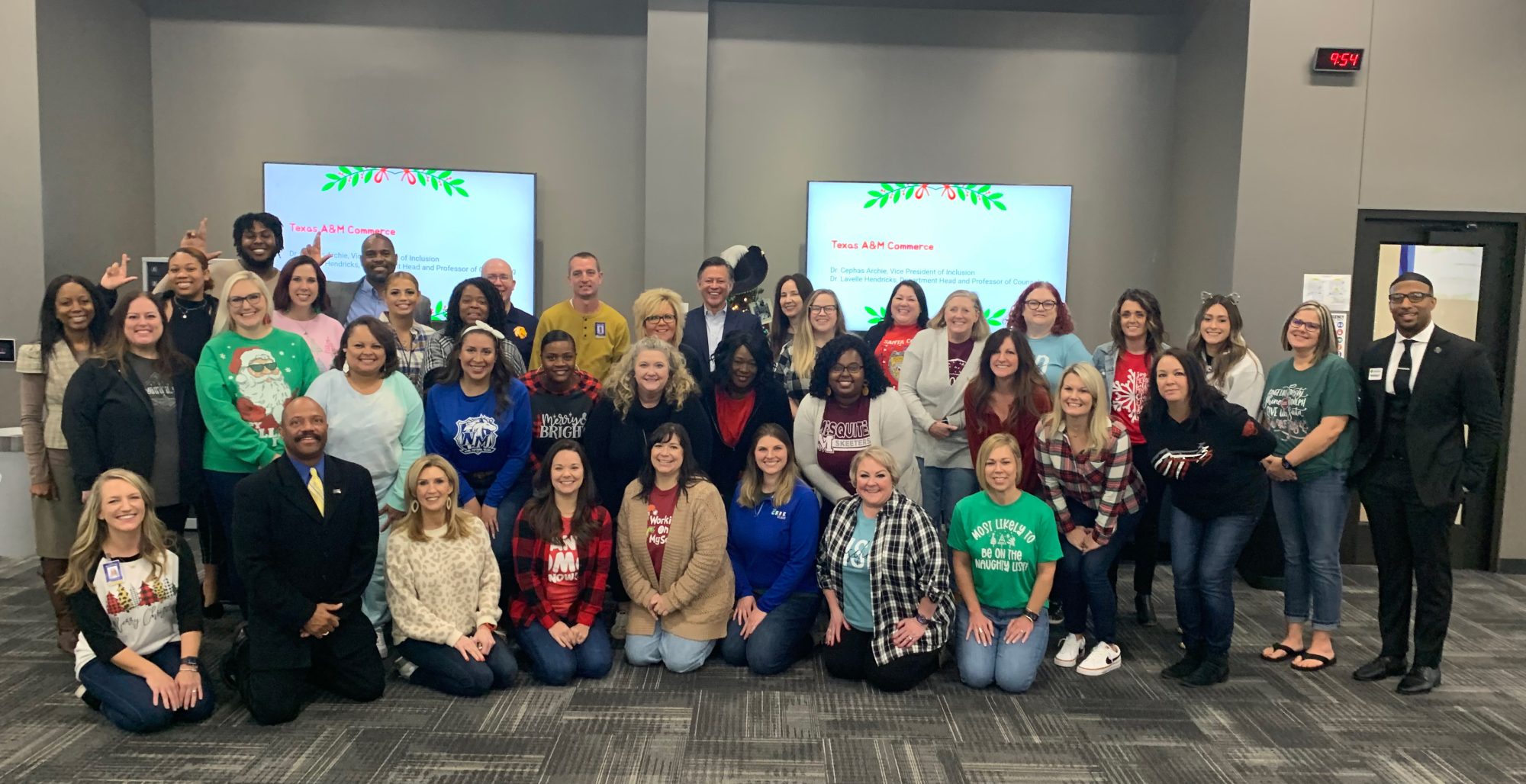 The event is part of the department's ongoing efforts to support inclusive communities and provide professional growth opportunities through advanced degree options at A&M-Commerce.
Dr. Cephas Archie, vice president of inclusion at A&M-Commerce, expressed gratitude for the attendees' vital work during the COVID-19 pandemic. Archie encouraged the group to continue impacting students' lives and thanked the district's leadership for the enduring partnership between A&M-Commerce and Mesquite ISD.
Kristy Davis, director of counseling services for Mesquite ISD, said the district's counselors value their collaboration with A&M-Commerce.
"We appreciate the ongoing support and resources provided by A&M-Commerce, as it directly benefits our MISD students and increases their opportunities for success," Davis said. "We look forward to partnering together for many years!"
Additional A&M-Commerce attendees included College of Education and Human Services Assistant Deans Juan Araujo and DeMarquis Hayes; counseling faculty Drs. LaVelle Hendricks, Elizabeth Hudson and Azadeh Mansour; and research assistants Sharri Sheats and Christian Standifer.
Learn more about the Department of Counseling at A&M-Commerce.