U.S. Congressman Colin Allred Visits A&M-Commerce at Dallas
U.S. Congressman Colin Allred visited Texas A&M University-Commerce at Dallas on Tuesday, August 8, to commemorate the university's new Pride Pathway teacher certification program. A strong advocate for A&M-Commerce, Allred helped secure $516,614 in federal funds to establish the program at the university.
Pride Pathway presents an innovative solution to Texas teacher shortages by investing in aspiring teachers already employed as paraprofessionals in area school districts. Designed for working adults, the program provides a streamlined route from a bachelor's degree through alternative teacher certification.
A&M-Commerce has partnered with Dallas, Crandall, Mount Pleasant and Garland ISDs for the initial launch of Pride Pathway in fall 2023.
During his visit, Allred spoke with A&M-Commerce faculty, staff and students about the expected results of Pride Pathway.
"Education is about people. Students remember their teachers because of the impact they have on their lives. That's why the Pride Pathway program offered by A&M-Commerce is so important; it will help address the teacher shortage that Texas is facing."
He added: "A&M-Commerce is a great institution, and we are glad to have them as part of this area. They will help fill the gaps we have in teaching."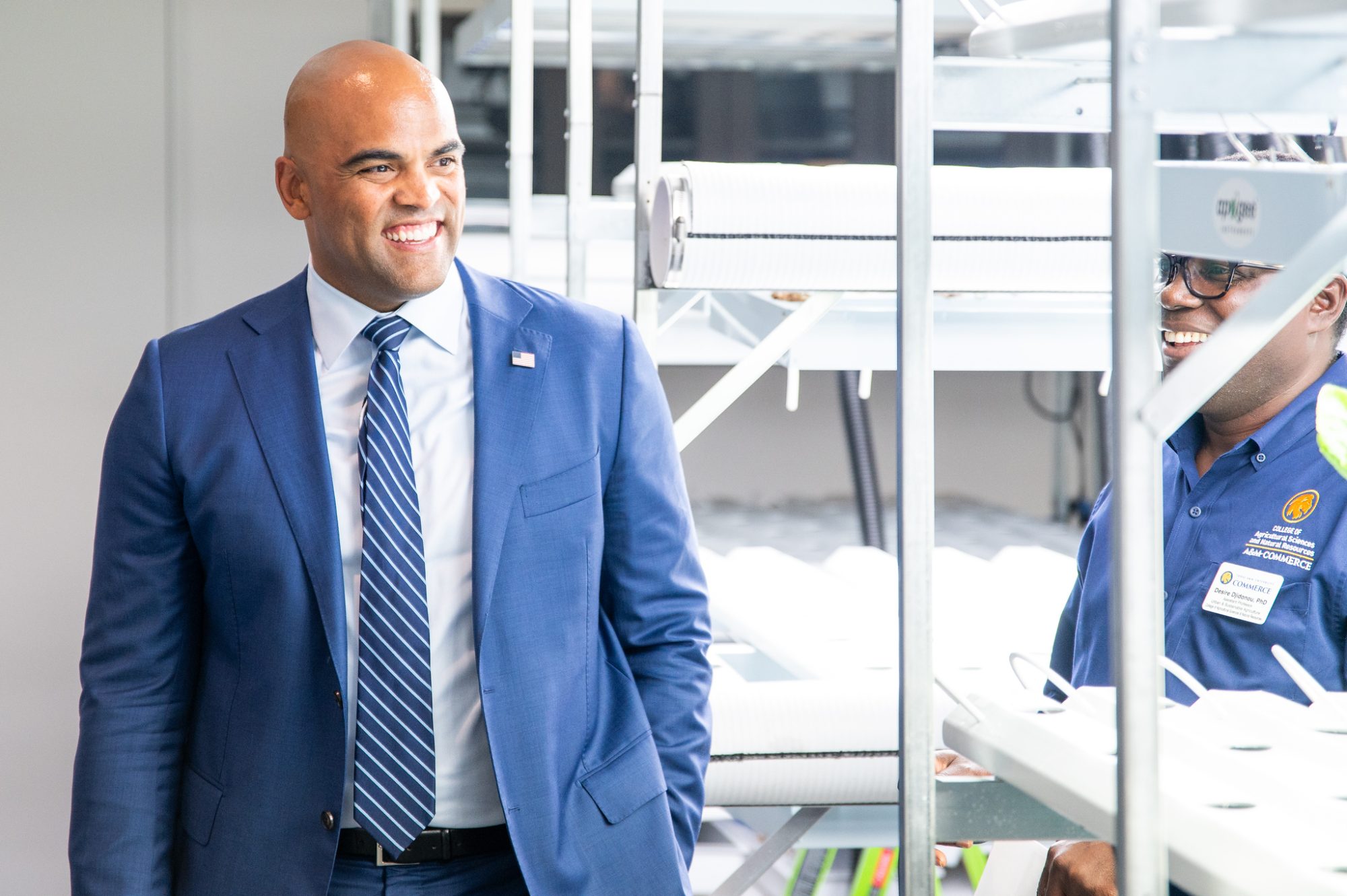 Dr. Mark Rudin, president of A&M-Commerce, thanked Allred for his commitment to and advocacy for A&M-Commerce.
"Congressman Allred has been greatly supportive of A&M-Commerce and the programs we offer," Rudin said. "His support in providing funding is much appreciated."
The Pride Pathway program innovatively breaks down barriers, opening the way for paraprofessional educators to become fully licensed teachers. Through online, asynchronous courses, students work at their own pace and according to their preferred learning styles to proceed through the program at a pace compatible with their busy lives. The competency-based classes allow students to leverage prior work experience and knowledge to accelerate into additional courses each term at no extra cost.
"Our competency-based education programs are customized to fit into the students' lives, especially the non-traditional and adult learner," said Dr. Yvonne Villanueva-Russell, dean of the College of Innovation and Design.
Among the program's perks, Pride Pathway participants receive wrap-around support and guidance from trained staff members who help ensure a smooth and expeditious certification journey. As a result of Allred's efforts, program participants are also eligible for scholarships and other financial assistance.
During his tour, Allred also visited the university's Hydroponics Lab, where researchers explore sustainable and profitable urban agriculture methods in Dallas and surrounding counties. Allred has requested $1 million for the lab in the 2024 Appropriations Bill on behalf of A&M-Commerce.
"We are very supportive of the training and research that A&M-Commerce is doing in sustainable agriculture," Allred said.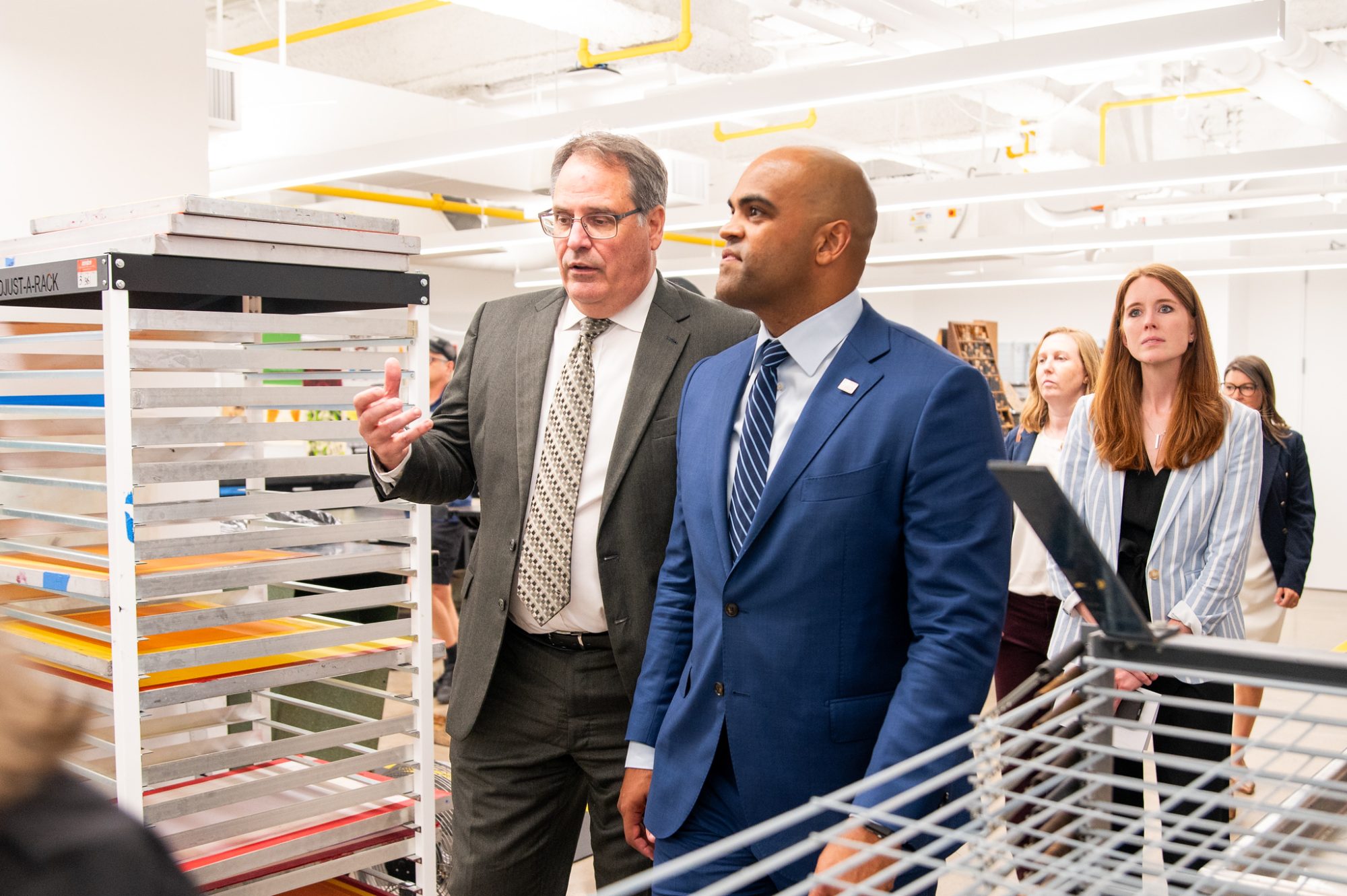 Allred represents the 32nd District of Texas.
Learn more about Pride Pathway at tamuc.edu/PridePathway.