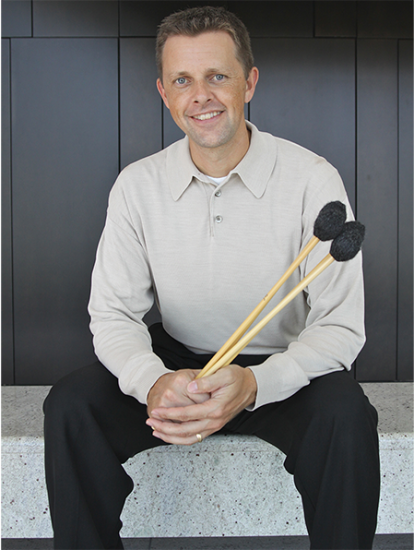 Our percussion program prides itself on preparing students to become outstanding professionals in their selected careers.
Brian Zator, DMA
Director & Professor of Percussion
Music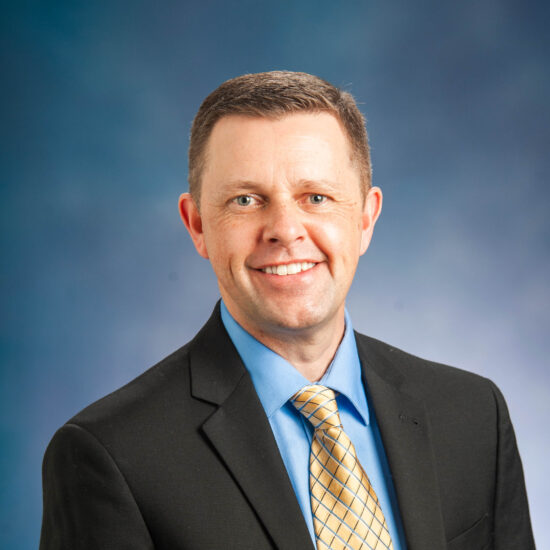 Office
New Music Building 128
Dr. Brian Zator is a professor of Percussion at Texas A&M University-Commerce, having joined the faculty in 2001. He holds degrees from Baylor University, the University of Michigan and the University of North Texas. He is also a former student of world-renowned marimba artist Keiko Abe, having performed and studied with her in Japan. Dr. Zator has performed at seven Percussive Arts Society International Conventions (PASIC) conventions, as well as festivals across the United States, in Carnegie Hall and abroad on five different continents. Released in 2015, Zamiki: Music for Solo Marimba and a chamber-works CD entitled Zoomorphs are distributed by Equilibrium Records. Dr. Zator is also the creator of the social media video series, "Marimba Minute."
Dr. Zator and the A&M-Commerce percussion ensemble were one of the three winners of the prestigious 2010 PAS International Percussion Ensemble Competition and performed a showcase concert at PASIC 2010. The ensemble also presented a concert at PASIC 2006, featuring works of Minoru Miki, and has released two CDs since 2007.
Active within the Percussive Arts Society (PAS), he served as president of the Executive Committee and Board of Directors. Dr. Zator was a member of the Keyboard and Percussion Ensemble Committees, a keyboard editor and literature reviewer for Percussive Notes, and has adjudicated the PAS International Percussion Ensemble, Composition and PASIC Marimba Solo Competitions. He also has an instructional keyboard book, Keyboard Fundamentals with Play-Along Tracks, published by Innovative Percussion. Zator was a member of The Cavaliers Drum and Bugle Corps from 1994-1996, and also taught the University of Michigan Drumline. Dr. Zator is proud to be a performing artist and clinician for Innovative Percussion, Sabian, Evans and Black Swamp Percussion.
Educational Background
DMA, Percussion Performance, University of North Texas, 2008
M.M., Percussion Performance, University of Michigan, 2001
B.A., Music Education, Baylor University, 1998
Selected Solo Performances
Featured Guest Artist, PAS China International Percussion Festival, 2017-2019
Featured Guest Artist, Patagonia, Argentina International Percussion Festival, 2018
Featured Soloist, New York University Percussion Ensemble in New York NY, 2017
Featured Performer, Astraios Music Festival Concert Series, 2016
Selected Chamber Performances
Marimba and Soprano Duo with Dr. Jessica McCormack, 2018
Nakura-Zator Marimba Duo with Makoto Nakura, 2016
Featured Courses
MUS 152 – Principal Applied Percussion-Lower Division
MUS 352 – Principal Applied Percussion-Upper Division
MUS 531 – Percussion Pedagogy
MUS 552 – Principal Applied Percussion
Musical Publications
Ballades for Koto Solo: Spring Vol. 2, The Young Sprout by Minoru Miki, published by Zamiki Music
Ballades for Koto Solo: Spring Vol. 2, Skylark by Minoru Miki, published by Zamiki Music
Cassiopeia Marimbana by Minoru Miki, published by Zamiki Music
Four Seasons: Summer by Antonio Vivaldi, published by Go Fish Music
Professional Organizations
Related News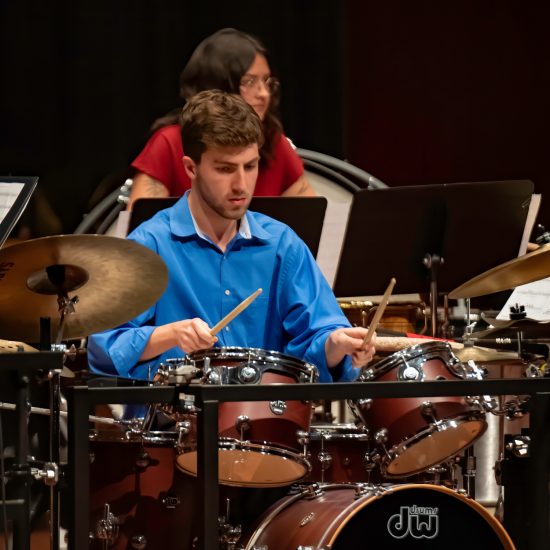 A&M-Commerce Percussion Ensemble Wins International Competition
The Texas A&M University-Commerce Percussion Ensemble, led by Dr. Brian Zator, was one of three winners chosen in in the Percussive Arts Society (PAS) International Percussion Ensemble Competition (IPEC) along with Indiana University and Florida State University. As a result of being selected, the ensemble is invited to Indianapolis this fall to perform a showcase […]
The public profile of the Department of Music at Texas A&M University-Commerce is getting a big boost, giving students the opportunity to study piano with some of the most advanced technology in the industry thanks to the recent designation of TAMUC as an All-Steinway School. In addition, the university has the unique distinction of receiving […]