There is nothing quite like the excitement of discovering a source that influences a historical narrative.
Anna Wodny
Assistant Archivist
Library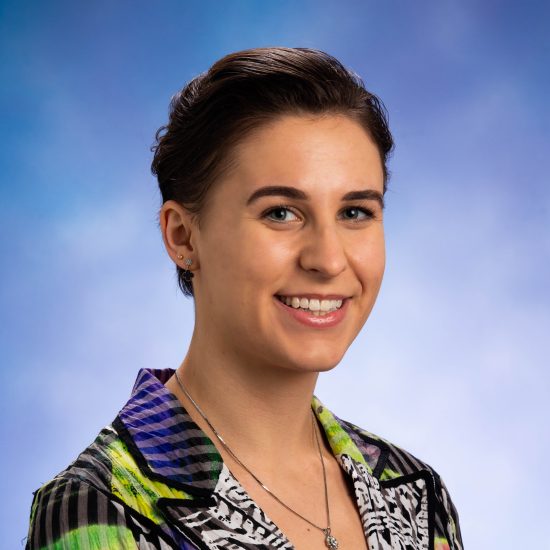 Office
Velma K. Waters Library 404
Related Department
Library

A Conversation with Anna
What do you like most about your career?
Working as an archivist engages many of my academic and professional interests, including historical research, information organization and community outreach. My master's thesis was based largely on archival research, so I love getting to experience the other side of this process by assisting researchers in finding materials that supplement their projects. There is nothing quite like the excitement of discovering a source that influences a historical narrative. I also appreciate A&M-Commerce's focus on local history, as it is rewarding to assist community members with genealogy projects that help form personal historical connections.
Tell us about a project you are currently working on or recently completed.
I am processing an addition to the Louise Tobin and Peanuts Hucko Collection. This is an especially exciting project for me since it combines my passions for local Texas history and music history. Born in Aubrey, Texas, and raised in Denton and Dallas, Tobin was a jazz vocalist who worked and toured with high-profile bandleaders including Benny Goodman and Glenn Miller. The collection contains many personal photographs and letters, so it has been fascinating to learn about Tobin's life outside of her professional career.
Tell us a little about yourself
Growing up, I always loved visiting local public libraries, but I never considered library work a viable career path until I was appointed the ensemble librarian for my college band. I enjoyed this position so much that I began researching music library jobs, and following graduation, I enrolled in dual master's programs for musicology and library sciences. While doing thesis research for my musicology degree, I was increasingly drawn to archival processes, which I explored further through my library sciences practicum. The experience of working in the UNT Music Special Collections department solidified my decision to pursue a career as an archivist, and I haven't looked back since! Outside of work, I am an avid Latin dancer, literature enthusiast and cat mom.
Educational Background
Awards and Honors
Phi Kappa Lambda Music Honors Society, 2019
Research Interests
Local history
Public-facing scholarship
Music and dance history
Professional Organizations
Selected Publications
Wodny, A. (2022, January 20). "Anna Harriet Heyer, curating connection." UNT Music Library Blog: Local Archives, Global History