With our wonderful students and staff, it's really hard not to make A&M-Commerce a good experience.
Josephine Rickman
Digital Asset Manager
Library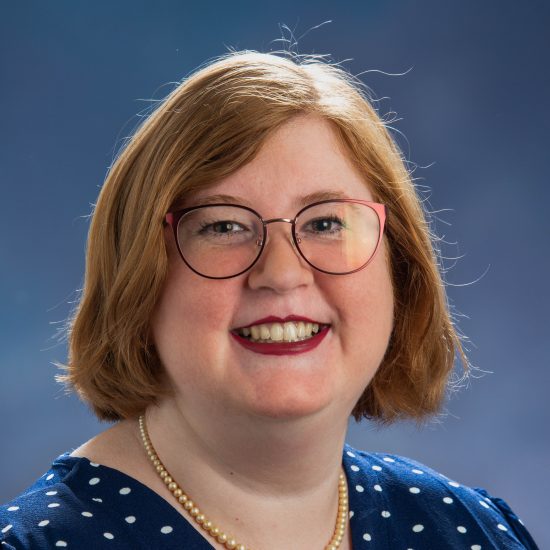 Office
Velma K. Waters Library 400
Related Department
Library

Josephine Rickman has always been interested in working in a library. During her undergrad studies, Josephine did some archival work with World War II letters for her Honors College thesis. When she graduated, she landed a part-time position at A&M-Commerce Waters Library as a digital lab assistant in the archives department. Eventually, a full-time archives position opened at Waters Library, and Josephine was hired! Over the years, her knowledge and responsibilities have grown, and she continues to feel enthusiastic about her work. Josephine is also an origami enthusiast. When she is not working, you can catch her folding thousands of beautiful origami cranes!
How can I help you?
I help students learn how to navigate primary resources, find materials for research projects, and learn about the university and local history. You don't just have to be a history student to visit the archives. Music students will enjoy our Louise Tobin Jazz Collection. Engineering students may be interested in the Jeana Yeager Collection, which has plane blueprints from the first flight to circle the globe non-stop without refueling. Student-athletes may enjoy footage from the 1972 NAIA Championship Game.
A Conversation with Ms. Rickman
What would you tell a student who is thinking about attending A&M-Commerce?
Get out there and do all the things. Listen to music performances; see a play; eat all of the food at the multicultural festival; explore downtown Commerce; find a quiet spot to read in the garden. As someone who attended the Honors College at A&M-Commerce and now works here on campus, I can confidently say your experience is what you make it. With our wonderful students and staff, it's really hard not to make it a good experience.
What do you like most about your career?
I really love how the library archives are uniquely positioned to reach and benefit A&M-Commerce students and faculty and also the East Texas community. I enjoy helping students and faculty dive into a collection for their papers, but I also like working with community members who are doing genealogical research or local historians who are writing about life in rural Texas. There is something special about getting to handle everything from presidential papers to student organization scrapbooks to diaries from East Texas farmers.
Tell us about a project you are currently working on or recently completed.
An ongoing project I am working on is digitizing the University Photograph Collection. This is a large collection with thousands of photographs, negatives and slides. I developed a method to track digitized images and accompanying information. I love working on this project because it is so interesting to see how the university has changed over the years. You can see a selection of these images in our digital collections.
Educational Background
B.A., English, Texas A&M University-Commerce, 2016
Professional Organizations
Society of Southwest Archivists
Research Interests
University History
Local History