I love the thought of being able to make a new discovery in the archives and sharing a small nugget of interesting knowledge or a larger story with researchers
Sawyer Magnus
University Archivist
Library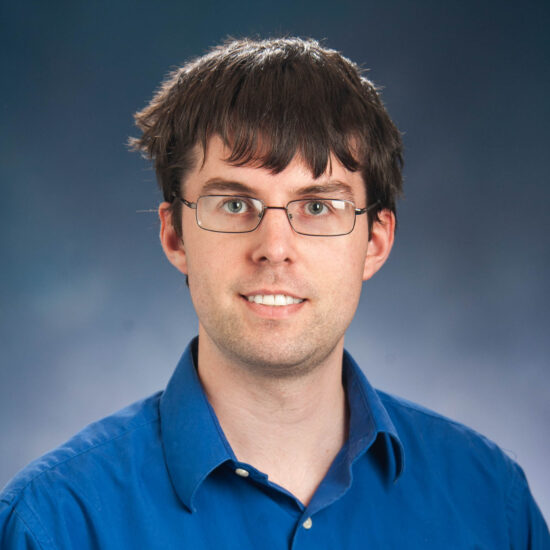 Office
Velma K. Waters Library 403A
Related Department
Library

College Major
Historic Preservation
Not long ago, Sawyer Magnus began his first full-time position at A&M-Commerce out of graduate school. He graduated with a master's in library and information science from the University of Illinois at Urbana-Champaign in 2018. Sawyer has spent time working in archives, special collections and preservation units in multiple libraries, including the National Archives in Chicago and the Abraham Lincoln Presidential Library and Museum in Springfield, Illinois. When Sawyer is not at the office, you may find him going for a run, blogging about Calvin & Hobbes, following his sports teams, and reading history books or graphic novels.
A Conversation with Mr. Magnus
What would you tell a student who is thinking about attending A&M-Commerce?
The university provides more opportunities to take advantage of than you would think. Faculty and staff are passionate about what we do and strive to provide as much assistance as possible to help students achieve success while they are here. Also, be sure to experience the uniqueness of A&M-Commerce, from the campus blueberry farm and outdoor adventure biking trails, to our one-of-a-kind athletic arena, state-of-the-art concert hall, and planetarium. Whether you are looking for a small-town feel or a university with a large number of attractions nearby, A&M-Commerce is the place for you.
What do you like most about your career?
I have always enjoyed history, especially looking at primary sources that reveal so much about past events and the lives of those from the past. I love the thought of being able to make a new discovery in the archives and sharing a small nugget of interesting knowledge or a larger story with researchers. For example, Harry Houdini visited our campus and gave a lecture here. More importantly, being able to save our history is a passion of mine. It is always important to know where we have been in order to know where we are going.
Tell us about a project you are currently working on or recently completed.
I recently finished working on arranging and organizing a collection of papers and photos belonging to Ivory Moore, the first African-American administrator on campus. He was deeply involved with the university and with Commerce in general, having served as an alderman for many years and as mayor for a two-year term. He even represented the region and the state on various political committees. Ivory Moore was deeply committed to improving the quality of life for individuals living in the Norris Community in Commerce and Neylandville, two historically black communities. Ivory Moore left a large legacy from his work and accomplishments achieved during his lifetime.
Educational Background
Rewards and Awards
Beta Phi Mu Honors Society, 2018
Best Empirical Research Project, Student Research Conference, Southeast Missouri State University, 2016
Professional Organizations
Research Interests
Preservation of library materials
Outreach/Public Relations for Archives
Archival History
Publications
"Latinx Lions: Creating a Campus Community Exhibition." The Southwestern Archivist 43, no. 3 (August 2020): 22-23.
"Complexities of Custom Boxing: Creating an Enclosure for an Adelphic Society Artifact." (Presentation). iSchool Master's Student Showcase, University of Illinois at Urbana-Champaign, April 6, 2018.