I am passionate about reading because this discipline is so complex. Reading, writing and literacy form the building blocks to all curricular topics.
Tami Morton, Ph.D.
Professor
Curriculum and Instruction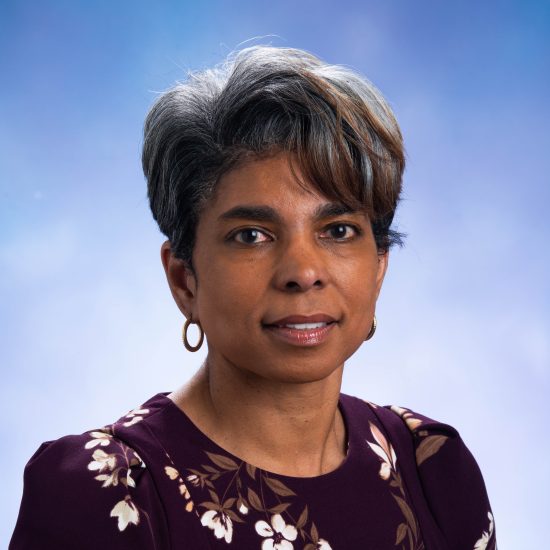 Office
Education South, 216
Related Department
Curriculum and Instruction

Hometown
Lynchburg, Virginia
Tami Morton, Ph.D., was inspired to become a university professor by her uncle, Reginald Butler, Ph.D., after he joined the faculty at the University of Virginia (UVA) while she was an undergraduate student at the school. She recalls talking and interacting with her newfound role model as he withstood the trials and tribulations of being a tenure-track professor.
Morton graduated from UVA with her bachelor's and master's degrees and began teaching at the elementary level. Her husband's job required them to relocate to other states, including North Carolina, Florida, Indiana, and eventually Texas in 2004. After a 10-year hiatus, Morton rekindled her dream to become a professor, earning her doctorate in reading from the University of North Texas. Although her uncle has since passed away, she fondly remembers sharing with him her accomplishments and desire to follow in his footsteps.
As a newcomer to Texas, Morton was not familiar with A&M-Commerce until she began recognizing research and presentations by the university's faculty, including Wayne M. Linek, Ph.D., and Mary Beth Sampson, Ed.D., who she learned about as a graduate student.
She excitedly applied to A&M-Commerce after completing her doctorate and joined the faculty in 2012, thus accomplishing her goal to become a professor. She is honored to teach courses in her field, provide research in her underlying areas of focus, and partake in service that makes an impact.
A Conversation with Dr. Morton
What would you tell a student who is thinking about attending A&M-Commerce?
A&M-Commerce is a great place for you to learn, grow and have the college experience of a lifetime. Our faculty and students all have great relationships and are able to communicate whenever necessary. There are also many resources available to you on a regular basis, from scholarships to tutors and mentors, to mental health counselors and experts.
What draws you to your discipline?
I am passionate about reading because this discipline is so complex. Reading, writing and literacy form the building blocks to all curricular topics. If it does not exist, there is no comprehension or understanding, which is the ultimate goal for any area of information.
What has been your favorite course to teach?
My favorite course to teach is Children's and YA Literature. This is the course where doctoral students are able to just read and reap the benefits of new multicultural literature.
Tell us about a project you are currently working on or recently completed.
I am the co-PI in a recently funded Department of Education grant. I'm excited about this opportunity because we are able to introduce seniors from both Commerce ISD and Community ISD to help make them college-ready and ultimately attend A&M-Commerce. In addition to becoming college students, these high school seniors will make connections with work and internships, receive a laptop and even $1,000 for their work during the grant.
Educational Background
Honors and Awards
Research Interests
Teacher education
Culturally relevant pedagogy
Children's and young adult multicultural literature
Professional Organizations
Selected Publications
Loewenstein, M., Slay, L. E., & Morton, T. (2021). Reimagining writing instruction during pandemic times: A first grade teacher's journey creating a digital writing workshop. Texas Association for Literacy Education Yearbook, Volume 8: Views from the Virtual Classroom [ISSN 2374-0590].
Morton, T. B. & Dobson, S. (2021). Exploring digital books with early learners. Early Years, 42(1), pp. 23-26.
Slay, L. E. & Morton. T. B. (2020). Engaging Pre-Service Teachers in Read Alouds. Changing English, 27(1), pp.64-82. doi 10.1080/1358684X.2019.1710696
Bryant, T.S., & Morton, T. B. (2019). Uncovering teacher perceptions on the incorporation of multicultural picture books in the secondary classroom. International Journal of Cross Disciplinary Subjects in Education, 2(10), 4181-4188. DOI: 10.20533/ijcdse.2042.6364.2019.0510
Related News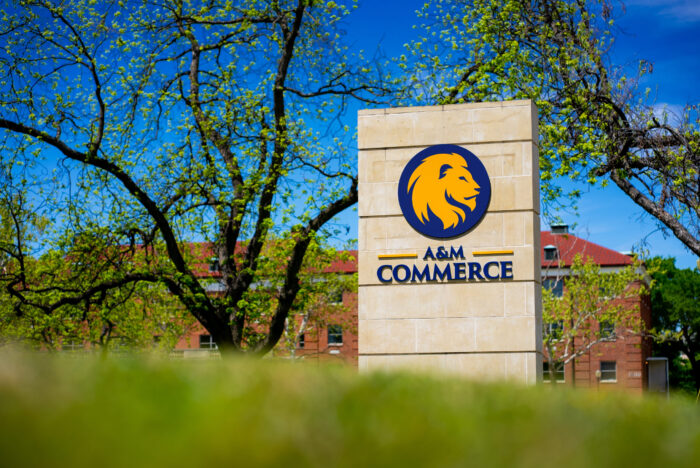 A&M-Commerce Editing Team Releases Newest Issue of Literacy Education Journal
The Texas Association for Literacy Education (TALE) has released the newest issue of the Texas Journal of Literacy Education. The issue is the first to be edited by a team of A&M-Commerce curriculum and instruction faculty members, including Drs. Juan Araujo, Kamshia Childs, Tami Morton and Laura Slay. The A&M-Commerce team accepted the editing duties […]
The Texas A&M University-Commerce chapter of the Texas Association of Black Personnel in Higher Education (TABPHE) honored several of the university's personnel and alumni at an awards ceremony on April 30 in the Rayburn Student Center on campus. Awards and awardees included: TABPHE is a statewide, voluntary, educational association that represents all levels of higher […]
A&M-Commerce curriculum and instruction faculty members Juan Araujo, Ph.D., Kamshia Childs, Ed.D., Tami Morton, Ph.D., and Laura Slay, Ph.D., are the incoming editors of the Texas Journal of Literacy Education (TJLE) beginning May 15. The peer-reviewed, biannual publication is the official journal of the Texas Association for Literacy Education, which serves as the Texas affiliate […]
Texas A&M University-Commerce is the recipient of a $1.23 million Rural Postsecondary and Economic Development (RPED) grant earmarked to benefit disadvantaged students by improving rates of college enrollment, determination and completion among rural students. The RPED grant program is designed to develop high-quality career paths that align with high-skill, high-wage, and in-demand industries and occupations […]